1. Trillium Garden On The Greenway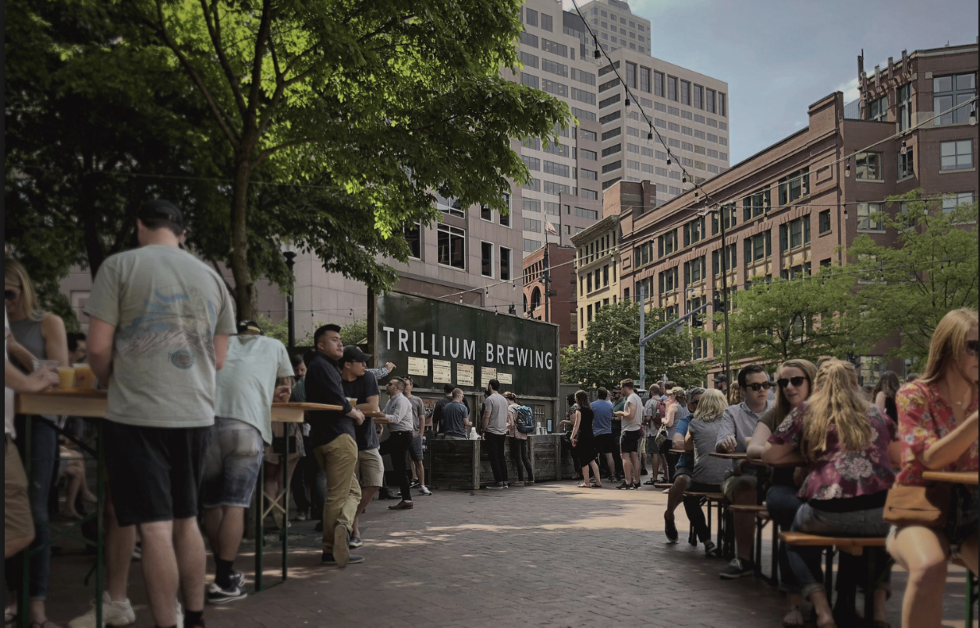 http://www.trilliumbrewing.com/greenway-garden/
Right across from the Boston Harbor Hotel, you can enjoy a series of IPA's, stouts, and even wine on tap. Food trucks typically line right up right outside, offering the perfect place to grab some grub and a brew and enjoy these remaining summer afternoons and evenings. There's always a line, but don't get frustrated, it moves fast. Fun fact: it's dog friendly!
2. Coppersmith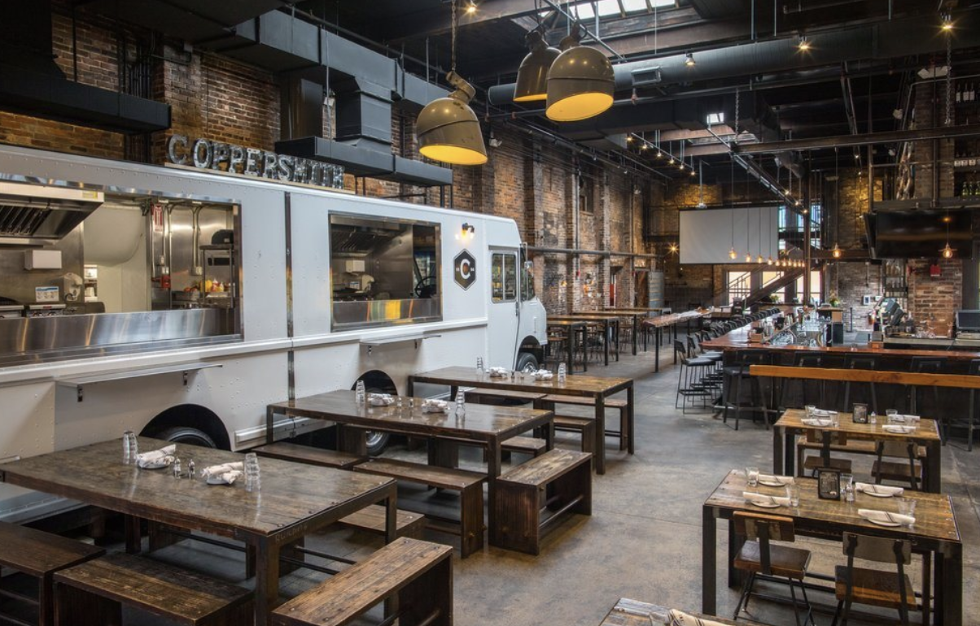 https://www.yelp.com/biz/coppersmith-boston
Caught right between Southie and Seaport, Coppersmith offers ample patio space, unique drinks, and an unparalleled food menu. Grab your crew and head up to the roof for corn hole and ladder golf, or kick it back downstairs for a change of pace.
3. The Landing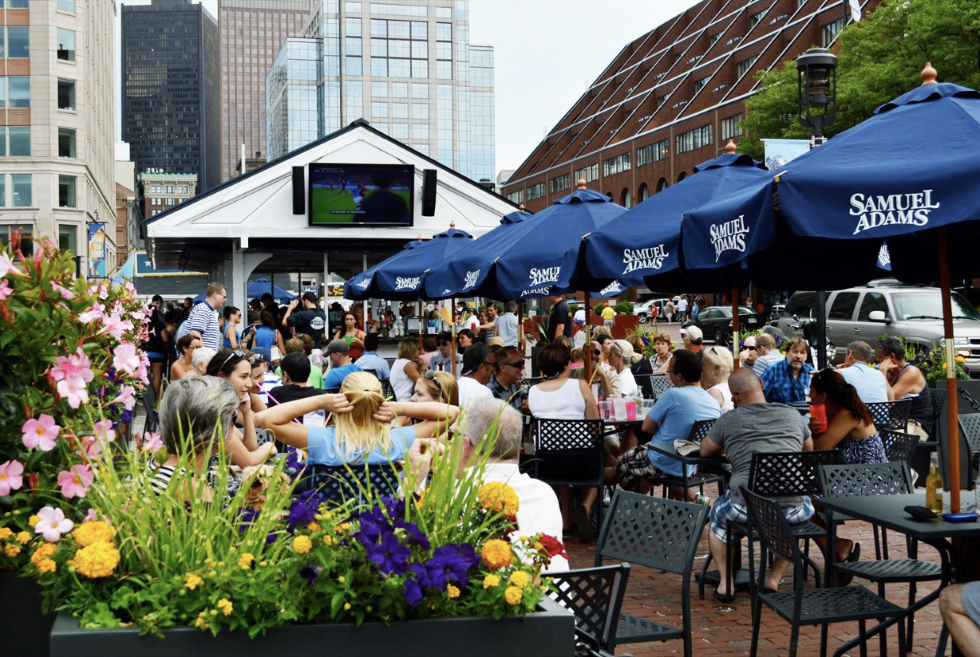 http://boston.cityvoter.com/the-landing/biz/581482
Situated next to the Long Wharf Hotel and steps away from the Boston Harbor, you can expect upbeat music, fishbowls, and all your favorite drinks. Perfect place to break up the work week or to enjoy a summer night.
4. Envoy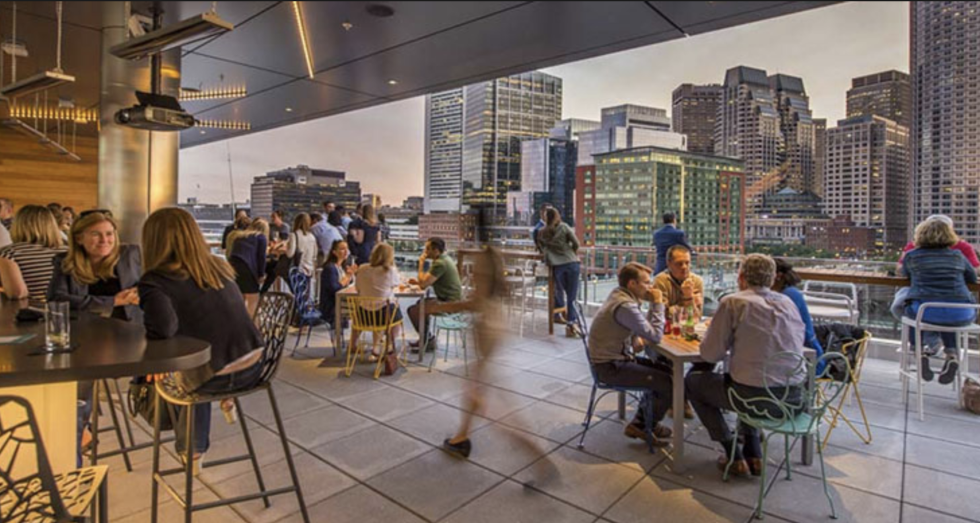 https://theenvoyhotel.com/the-rooftop-lookout-at-the-envoy-hotel-in-boston/
Everyone's favorite rooftop! One for the classy folk, atop the Envoy hotel. The ideal location for after work drinks, all while taking in the impeccable views of Boston.
5. Whiskey Priest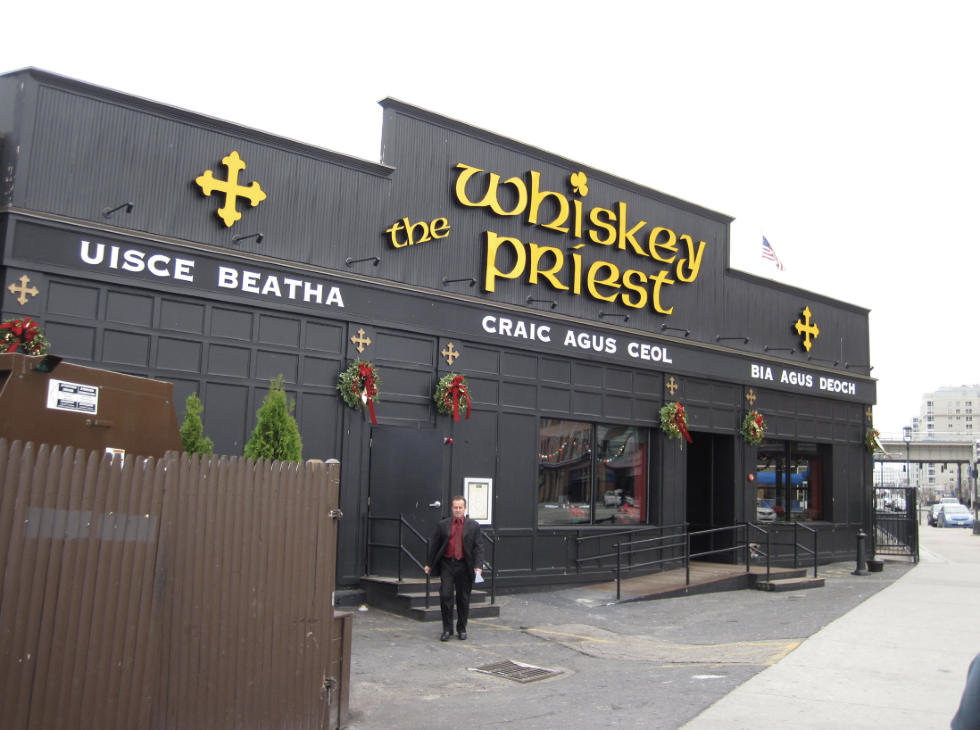 http://jeffmatherphotography.com/dispatches/2011/12/outing/4-whiskey-priest/
Sources have reported this favorite rooftop bar was to close in the spring and will be replaced by condos, but alas, it is still standing! Situated in the heart of Seaport, enjoy harbor views and your favorite drinks on this roof deck.
6. Baseball Tavern

http://baseballtavern.com/
A Fenway favorite. With three floors of fun and baseball-themed everything, this spot is perfect for you and your baseball fandom. Even if you're not hyped on America's game, those rooftop views are guaranteed to keep you coming back week after week.