4After years of reading dull literature for class assignments, even novels that would otherwise be interesting can seem heavy and boring. With the free time that summer brings, pick up one of these books and rediscover how good it feels to read purely for fun.
"The Alchemist"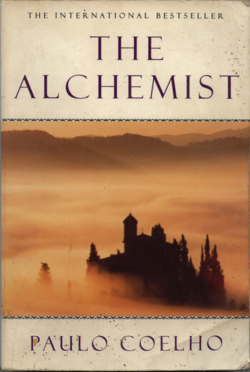 by Paolo Coelho
This book is for a reader who is looking for a new perspective on life. The magical, old world setting will sweep you into a mindset of fortune, destiny, and wonderful possibilities. The story follows Santiago, a Spanish sheep herder as he journeys to Egypt in search of his "Personal Legend." Although Santiago does not know exactly what he is searching for, every person, struggle and triumph he meets seem to direct him towards the treasure that he seeks. It is a story about overcoming difficulties and holding faith in yourself and the goodness of the Universe despite all odds.
"Swamplandia!"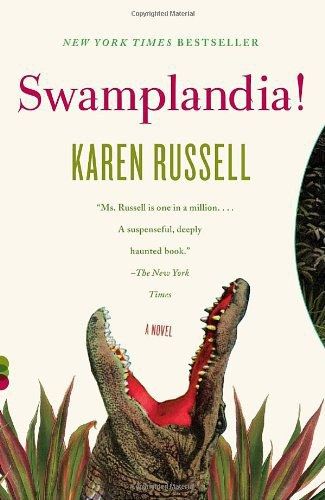 by Karen Russell
This book blends the harsh reality of a family in crisis with the mystical qualities of the Florida swampland. The juxtaposition between real world problems and the surreal keeps the reader turning the pages quickly. The protagonist, Ava Bigtree is a young girl who wrestles alligators at her family-owned theme park. After her mother dies, the park begins to fail and Ava is left to fend for herself as her father struggles to provide for the family, her brother ventures to the mainland for a normal life, and her sister enters a relationship with a ghost. In a twisted coming of age story, Ava meets someone called the Birdman and learns the importance of family and internal strength.
"Gentlemen and Players"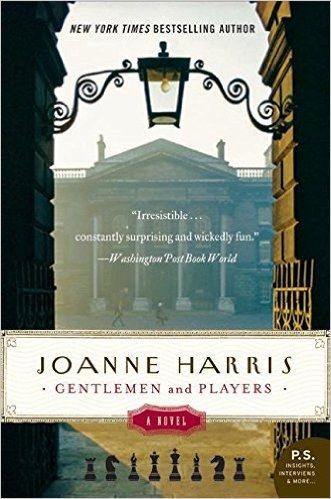 by Joanne Harris
This novel offers what any good mystery should have: a nostalgic setting, a complicated protagonist, chilling crimes, suspense and dramatic irony. If you're in the mood to finish a book in one sitting, this one is for you. Set at St. Oswald's, an all boy preparatory school in northern England, the mystery begins with small seemingly mischievous incidents. However, the Classics professor, Roy Straightly notices the petty crimes and follows them as they slowly grow more directed at brining down St. Oswald's, and more sinister. The reader is led down a trail of unfair class and gender distinctions as they wonder if the perpetrator can be stopped before a murder occurs.
"A Prayer for Owen Meany"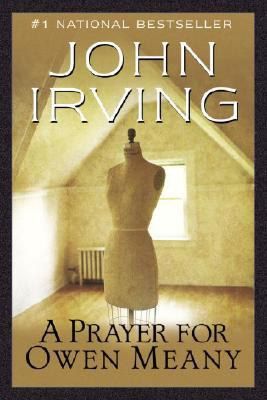 by John Irving
This "slice of American life" follows John Wheelwright and his best friend, Owen Meany as the two boys come of age in midcentury New Hampshire. Filled with post-modern history and the various emotions that come with life's twists and turns, this novel is sure to make you feel something. Although John is the narrator, Owen's peculiar and uncanny nature often makes him the star of the novel. As the two boys grow up they go through events that push them apart, however through it all they share an inexplicable bond from a traumatic childhood event. This book exposes the sadness, differences and regrets that individuals face throughout the course of a relationship.
"The Power of One"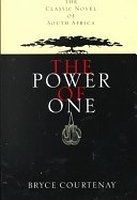 by Bryce Courtenay
This charming Bildungsroman features an optimistic, strong and proactive young boy as its protagonist. The story follows young "Peekay" as he navigates the racism and prejudices in South Africa in the 1940s. The story begins as Peekay leaves the peace of his family's chicken farm for a boarding school at which he is terrorized by Afrikaner classmates for being English and learns of the power of hatred and the immense strength that is needed to fight it. At the end of the year, Peekay journeys across the country to live with his grandfather. on the train ride, Peekay meets a professional boxer who becomes his mentor and idol for the novel. Now living with his grandfather, Peekay befriends a German man named, Doc. Soon Doc is imprisoned for his nationality. Peekay visits Doc and jail and is exposed to more hate, racism and classism. Peekay learns valuable lessons on friendship, compassion and justice from the prison which he takes with hime as he enters the world as an adult.
"The Bell Jar"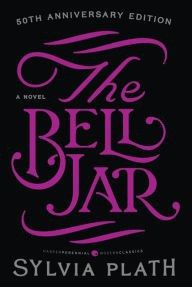 by Sylvia Plath
The only novel by this American writer, this story confronts depression in a way that is both confusing and telling. The raw emotion that this story holds shows mental illness in a form that is relatable without downplaying its seriousness. The story opens on Esther Greenwood, a young girl on scholarship at a ritzy internship in New York City. Clearly intelligent, Esther seems unimpressed by all the luxury and beauty that surrounds her. After she is rejected from a writing problem, Esther spirals into a deep depression that is the result of many past events which Esther recounts for the reader. In a hallow tone, Esther describes her stints in various hospitals as she is forced to recover. Despite knowing Esther and deeply wanting to connect with her, the reader feels as though she is constantly at a distance, always a page away from truly being able to connect with the real world.