As a lover of all things creative, planning ahead and collecting, Pinterest is one of my favorite apps to have. Pinterest is a giant web base where anyone and everyone can log on and find things that they find interesting or something that they would like to try. Whether that be a new recipe, some photography ideas, or how to come up with an awesome concert outfit. You can group all the ideas/pins into 'boards' and share them with other users. Generally people have similar boards and here are some, do you have any of these?
1. Bedroom Ideas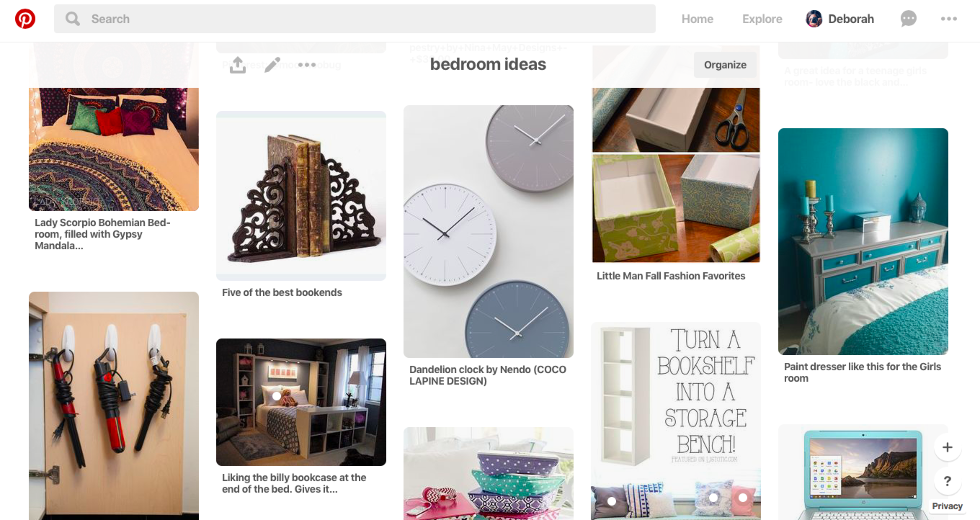 I am such a fan to decorate my room! The bedroom is one of the places where you can express yourself fully. Whether there is a change in wall colors, book shelves, artwork that could be purchased or a DIY.

2. Kitchen Ideas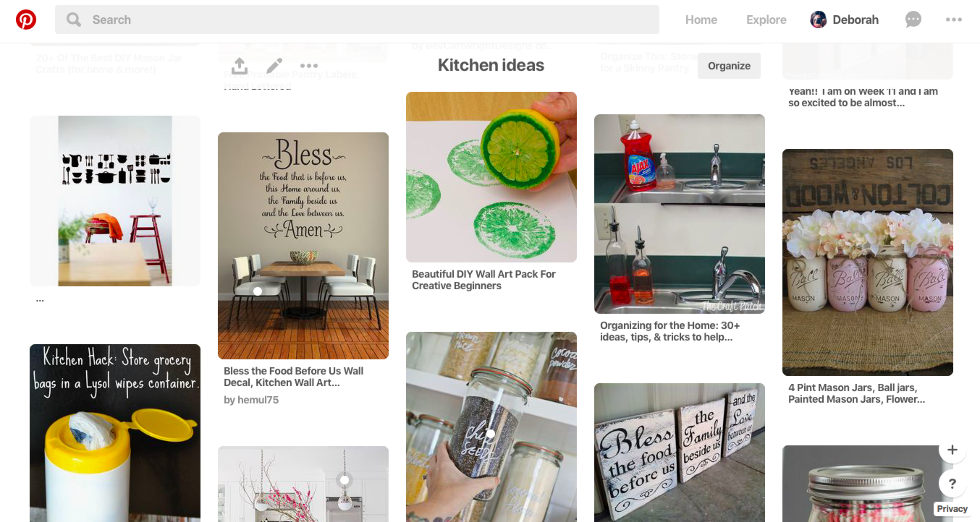 A kitchen is a place that many people take to heart when looking for a new place and all the potential it will have. The kitchen is where your family and friends would get together. It is also the place that you can make all the delicious food because we ALL love food, don't deny it.
3. Outfits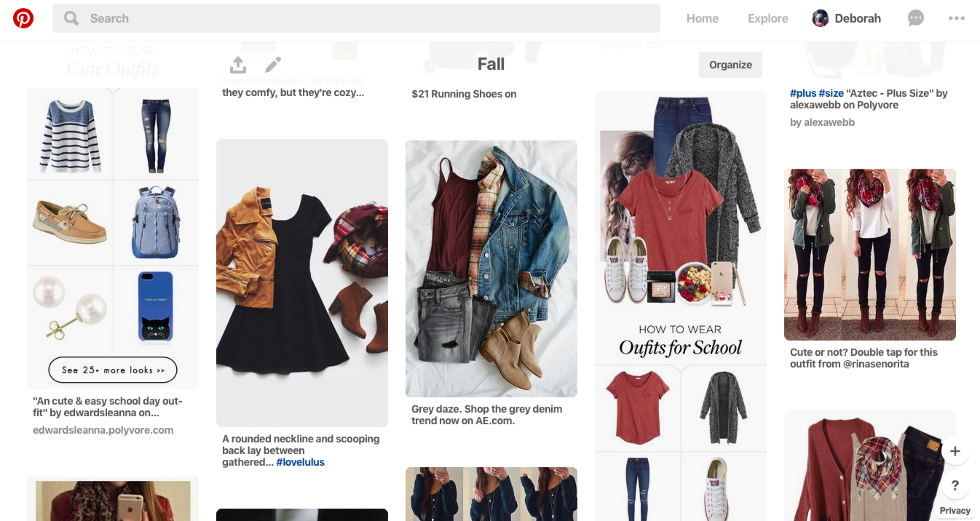 Outfit boards are one of my favorites to make. I personally have 6 different boards: Fall, Spring, Winter, Summer, Date night and accessories. It can help plan out your outfits that are in your closet. As well as it can give some ideas as to new clothes that you want to pick up at the store
4. Birthday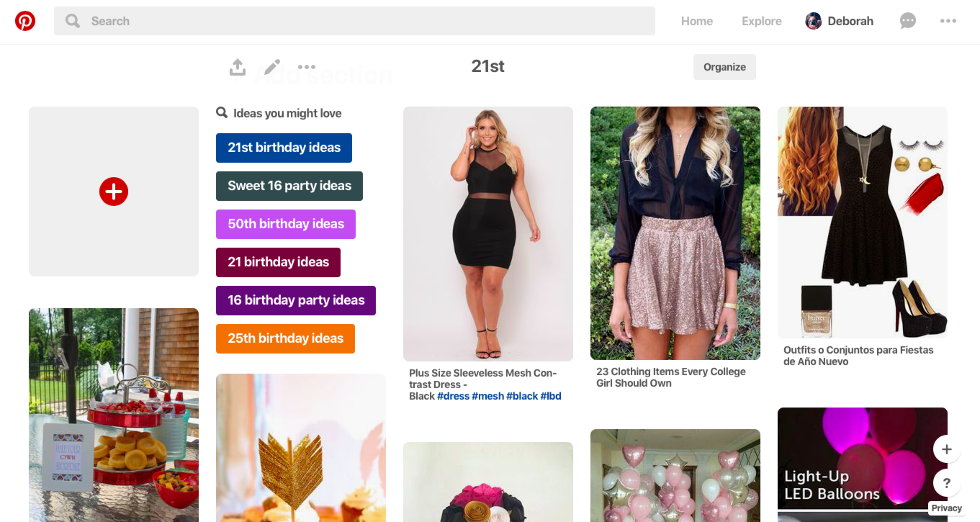 This could be for your 16th, 18th, 21st birthday and any other! It could hold decoration ideas that you want for a party, gifts you want for that year, or even amazing outfits that you want to rock out on that special day.
5. Motivational Quotes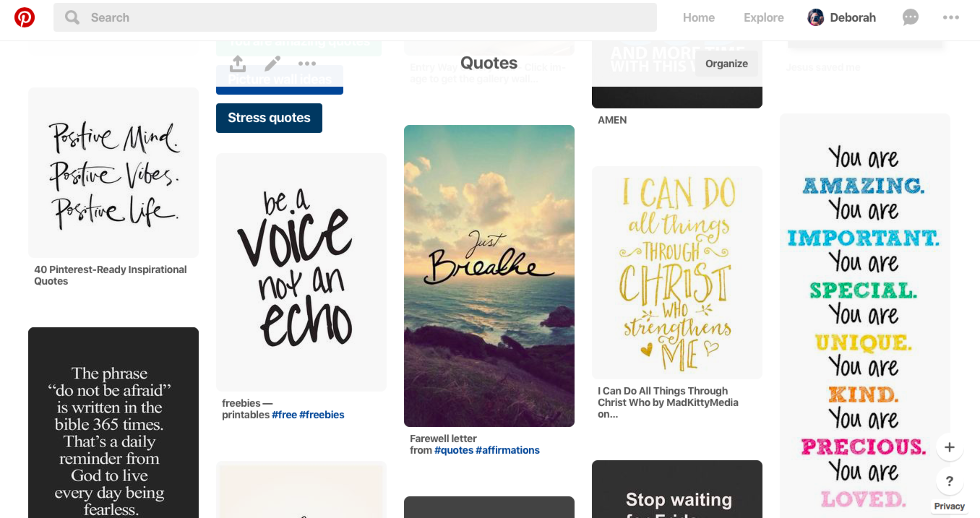 Every now and then, we all have some low days and we just need some words of encouragement. So many Pinterest lovers, including yours truly, has a board specifically holding bible verses and quotes to make the day more positive. The quotes could be used for artwork, wallpapers on phones or laptops or you could just scroll through the whole board and smile at the end.

Pinterest is not limited to this boards, but these are pretty common to have. Live creatively, live positively and live to make your world better.

Cover Image Credit: Deb Greengold