Have you ever thought of buying or selling things on Poshmark? You may want to reconsider.
Maybe you are wanting to buy a designer bag for cheap, or sell some old clothes for a little extra cash. Whatever the reason, this app has serious issues that many people are unaware of.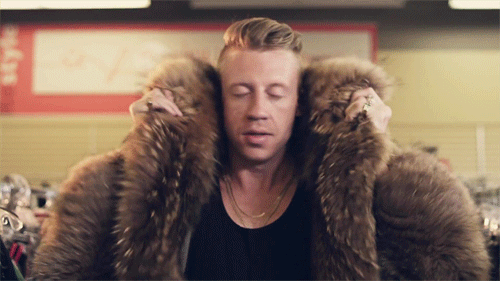 Thrift Shop (feat. Wanz) by Macklemore & Ryan Lewis, The Heist (2012)
1. Poshmark Takes Forever To Respond To Customer Service Issues, If At All.

Chances are high that if you are experiencing problems with Poshmark, everyone else is too.

Every time I tried contacting their customer service, I only received automated replies and no solutions. For a company that has made millions of dollars in sales commissions, you would think they would hire more customer service agents to help their users.

Go ahead and try emailing them, tweeting at them, or reaching them on Facebook. They will still give you a robotic response without actually fixing the problem.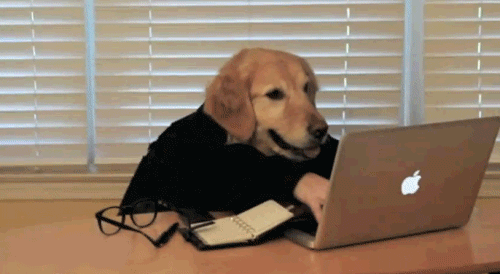 An inside look at Poshmark's customer service center.
2. Poshmark Takes Strict To The Extreme and In All Of The Wrong Ways.
When selling on Poshmark, one of my buyers asked me if I could sell her a sweater at a discount on Mercari. Mercari is an app that works the same way as Poshmark, except it takes a lower commission fee out of seller's earnings at 10% instead of Poshmark's 20%. After seeing that Mercari is noticeably better for sellers, I agreed to sell my sweater on there for free shipping.
Within two days, my account was permanently restricted. I was banned from creating listings or selling anything else on the app. I had numerous pending sales, and my buyers were concerned they would not receive their items. Poshmark is literally so money hungry, they had to ban my account for using their competition. I'm sure you can guess what happened when I emailed customer service... Nothing.
To add insult to injury, they also restricted all other accounts that were linked to my original one. Poshmark has a strict "one account per person" policy, which makes them big Nazi's about chain banning and deleting people. It doesn't even matter how much money you have made them or potentially will make them.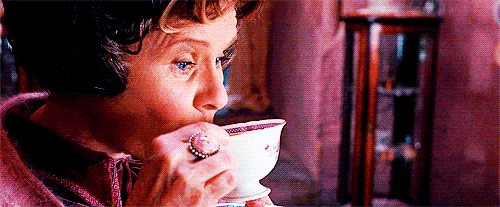 I think Dolores Umbridge secretly runs Poshmark. Imelda Staunton in Harry Potter and the Order of the Phoenix (2007)
3. Scamming Is Rampant On Poshmark.

Whether you are a buyer or a seller, there are many ways people can get scammed on Poshmark.
First of all, there is no rating system in place to separate legitimate users from scammers. On Mercari for example, buyers are able to rate sellers, and sellers are able to rate buyers out of five stars. On Poshmark, there is barely any user protection measures put in place at all.

Poshmark has a policy that items cannot be returned if they don't fit, but can be returned if the item was not as described. As a loophole, some buyers will purposely damage the item if it doesn't fit just so it can be refunded. It leaves the seller with no earnings, a damaged item, and a bad reputation. The worst part is that you can't even give them a bad rating, and Poshmark always sides with buyers over sellers.
If you are a buyer looking for authentic designer items, steer clear of Poshmark. Many sellers try to trick you into buying replica pieces for the full amount, so beware. Also realize that many Poshmark sellers aren't the most reliable, and may take a long time to actually ship out items. They might not even be active, so be sure to check the reviews left on their closet before buying from them.
4. Poshmark Is Full Of Creepers.

My weirdest Poshmark experience was also my first Poshmark experience. I sold a pair of pants to a buyer under the name of "Karen." It seemed pretty normal at first until I saw the name listed on Karen's shipping address was "Joseph." Luckily, I read an article on Business Insider by Hayley Peterson beforehand, which warned about creepy men trying to get the addresses of unsuspecting women on Poshmark for potentially sinister reasons.
I looked into Karen's previous purchases and saw she bought a lot of used lingerie! Not even kidding, I was horrified. I immediately changed the information on my return label to a male name with a different address from my own.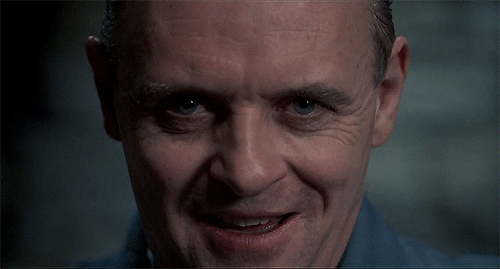 Hannibal Lector bought my jeans. Anthony Hopkins in The Silence of the Lambs (1991)
5. Poshmark is Outdated.
Poshmark is so outdated, they didn't even have a working website up until 2017. It's full of glitches, just like the app version. The FAQ isn't helpful most of the time, and there is no appeal system in place for people like me, who would like to reinstate their accounts.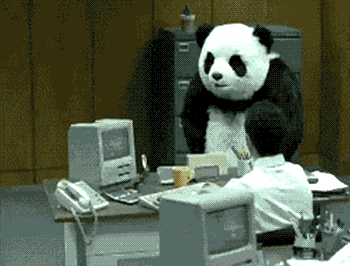 2010 Egyptian commercial for Panda cheese by A. Dairy.
After everything I have been through, I don't see myself using Poshmark anymore. There are better alternatives out there, including Mercari, threadUP, Swap, Wish, Letgo, and more.
I encourage everyone reading this to please share it with your friends. Inform everyone about the dangers and issues associated with using Poshmark.