As you may know, it is about halfway through February right now. February is known across the USA as Black History Month. March, which is coming up soon, is also Women's History Month. Given how crappily our current president has treated black people and women during well, most of his life in the media, I thought it would be fun to compile a cute little list of some black people and women (and a few who are both!) who would be a better president than Donald Trump.
*Please take this list with a grain of salt. I am merely a college freshman trying her best. I'm not actually in support of more Hollywood celebrities holding America's highest office.

Off to the races we go! Here are six people of one or more minority group who I think would be better in office than "The Donald."
1. Tammy Duckworth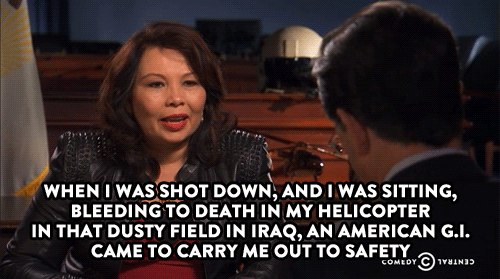 I'm very proud of Tammy Duckworth as she's from my home state of Illinois. A disabled female Asian-American veteran, Duckworth now serves her country as a senator from Illinois. Before becoming a senator, she represented a district of Illinois in the House of Representatives. She lost both of her legs when the helicopter she was piloting was hit by a rocket-propelled grenade. With her military knowledge as well as her government service, she could be a real powerhouse in the Oval Office.
2. Laverne Cox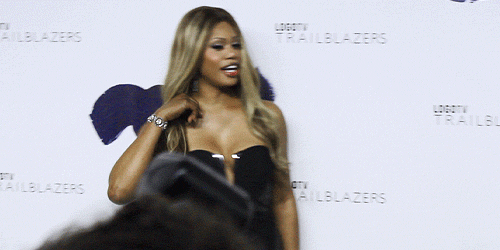 In case you missed my little disclaimer in the introduction of this piece, I'm not actually a fan of the idea that more Hollywood personalities should run for President. However, I do think there are many Hollywood personalities that do notable enough activism work at the moment that they would do well in an official government position, and Laverne Cox is one of them.
You may know her as Sophia on "Orange is the New Black," but in real life, she's just as awesome. As a black transwoman, she often promotes awareness for LGBTQ+ youth as well as racial issues. She is the first open transwoman to be on the cover of TIME magazine, as well as paving the way for many other transgender people of the future.
3. Elizabeth Warren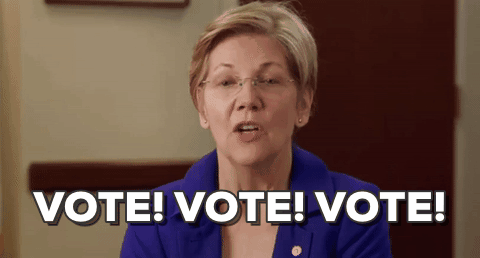 Warren, during the 2016 election, was a favorite of many Bernie supporters due to their collaboration on multiple bills in the Senate. There was also speculation after Hillary won the nomination of the Democratic National Party that Senator Warren, who is from Massachusetts, might be chosen to be Clinton's vice president. However, Tim Kaine was chosen for Clinton's ticket.
Warren has long been in the public eye as a high-profile law professor at many universities even before running for her seat in the Senate in 2012. She supports green energy, voting rights, and is decidedly opposed to Trump's administration.

4. Leslie Knope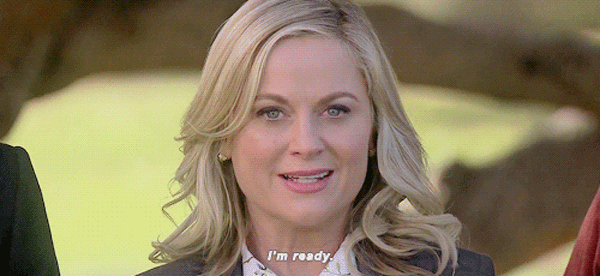 Okay, yeah. Leslie Knope is not a real person, and I would not support Amy Poehler as a presidential candidate despite how much I love her portrayal of this character. Leslie Knope has a long history in the government, both small and big-time, and is very dedicated to the people and places she loves. She's very organized, has binders and binders full of ideas, and can become very focused on passion projects. Those are all qualities that our current president does not have that I believe would be very beneficial to the American people if he did.
She's also very feminist, which would always be a nice addition.
5. Deray McKesson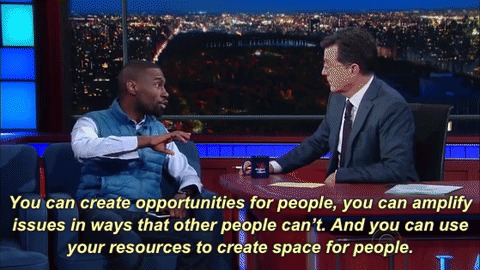 During the Ferguson riots and protests in October of 2014, this Baltimore teacher and activist essentially moved to St. Louis to help organize protests and marches. Eventually, he ran for mayor of Baltimore but lost. He often volunteered his time before the Ferguson protests helping underprivileged children in Baltimore, but upon temporarily moving to St. Louis he was often seen at protests and was even arrested a few times.
His activism may not be a selling point for some who disagree with the Black Lives Matter movement, but would someone who has a problem with this particular candidate I've chosen even read this article? Would they support any of the other people I have decided to put on this list? Probably not. Anyways, McKesson is now continuing his activist pursuits and recently even came to talk at Louisiana State University (Geaux Tigers!) about social justice.
6. Michelle Obama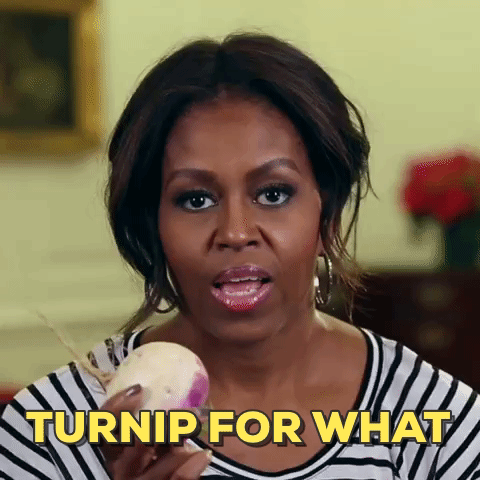 You knew she was going to be on this list, right? She was a wonderful role model as First Lady and continues to charm the American people with her muscular arms and interactions with the populace. Although she wonderfully fulfilled the role of First Lady while her husband was President, many forget that she is also a graduate of Harvard Law School and has often tried to help better her hometown of Chicago. While she has not yet launched her own political career, I could easily see it happening soon — even if she doesn't ever end up in a bid for her husband's old job.