For my ultimate list of the best restaurants I have gone to in LA I will be basing my decisions on a few factors. First, of course, is the food. Next, the atmosphere and ~vibes~. And finally, I will take into account the price. For my number one "best" restaurant, I based this decision off of the food, atmosphere, location and view more so than the price. Take into account that Catch LA is deceptively known as very expensive, but you can make it less strenuous on the wallet and a more enjoyable and stress-free situation. I will go into detail below in my guide to the best restaurants in LA.
Catch LA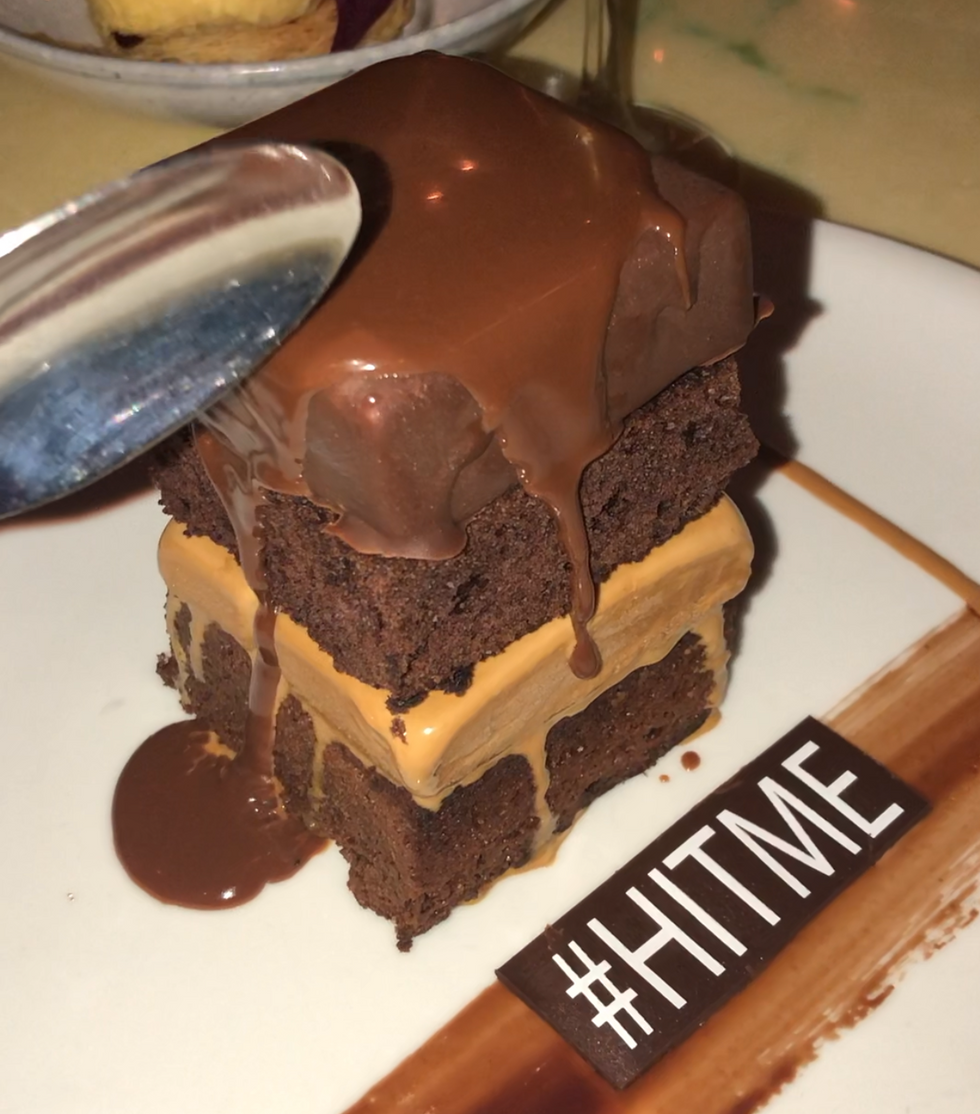 Famous "Hitme" cake
myself
Ah yes, this is quintessential LA. A quote from my adorable parents the first time we dined at LA's famous and beloved rooftop restaurant, Catch LA. Catch is located on Melrose Ave. near some of the most aesthetically pleasing and beautiful buildings in the area. The entrance is adorned with black and white photos of celebrities everyone knows. You confirm your reservation, then embark on a short elevator ride to the roof. The entrance is stunning. The ceiling is covered in hanging flowers, a peaceful fountain trickles. And the class Catch logo and photo-op is straight ahead. The atmosphere is buzzing, all types of people are present. An added bonus? You are almost guaranteed a celebrity spotting here.
Not only is Catch trendy and has an amazing view of West Hollywood, but the food is also incredible. There are always fresh, vegan, healthy and seasonal options. The menu is "family-style" so you are recommended to get a bunch of things to share. You can't go wrong with anything on the menu. If you are trying to be economical, the sushi is a great option. One roll is very large and will not break the wallet. Getting one of the sides to share is also a novel idea. My personal favorite is the sweet potatoes with crispy kale and cashews with ketchup on the side. I 10/10 recommend, and honestly would go to Catch just for the photo and the sweet potatoes.
Also, dessert. The dessert here is arguably the best part of the experience. Catch is famous for their Hitme cake, a cake topped essentially with a molten Klondike bar that one lucky member of the dining party can luxuriously break with the side of their spoon. Vanilla cream cascades down the side of the rich, chocolate cake, wrapping the sea-salt caramel ice cream in a blanket of smooth, sweet perfection. Out of everything I have mentioned, I hope this description of the Hitme cake is enough to convince you to try Catch LA for your next special occasion.
Jon and Vinnys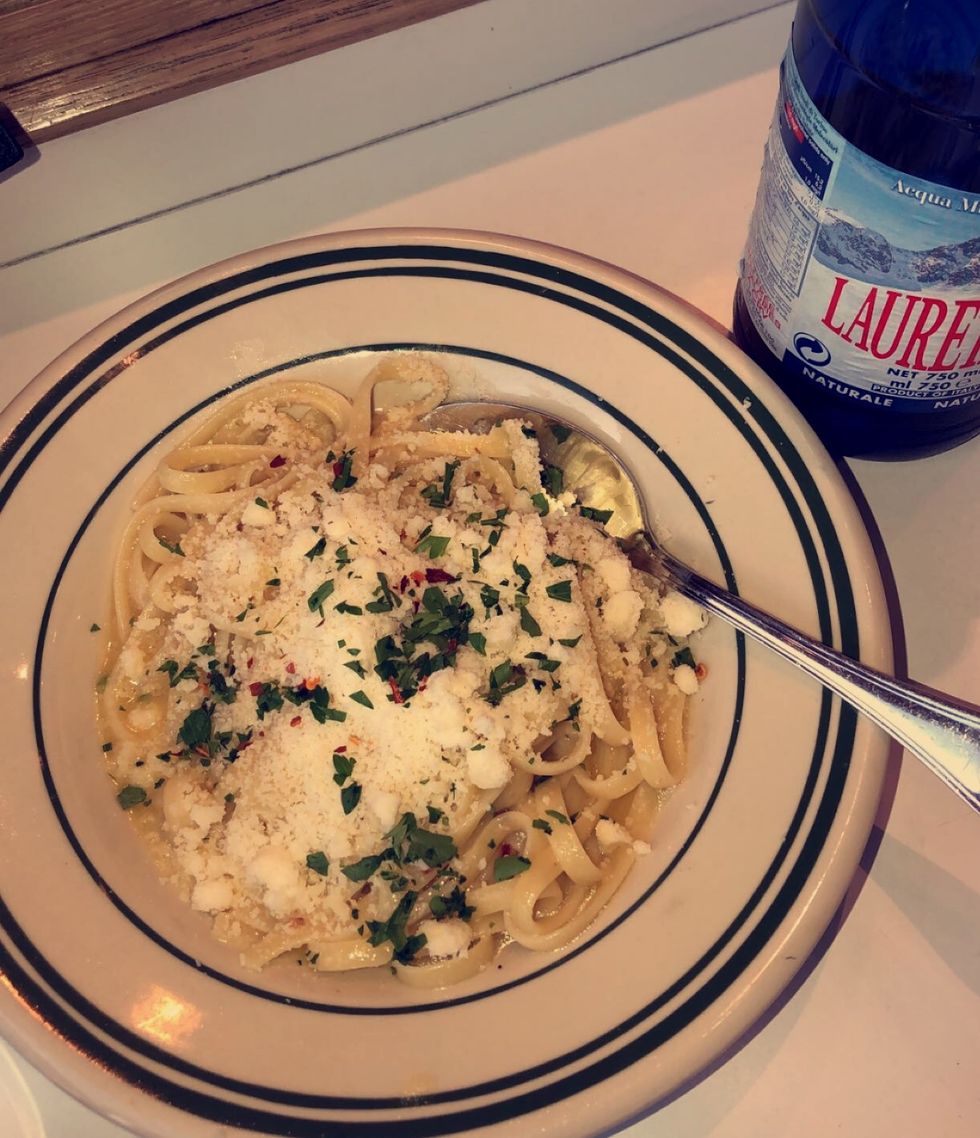 Pepper flake and garlic pasta
myself
A very close second to Catch LA is Jon and Vinnys. Jon and Vinnys is one of LA's most famous restaurants as well, boasting some of the best Italian food outside of Italy (I can say that since I spent quite a long time in Rome. Check out my list for the best restaurants in Rome for reference). Jon and Vinnys takes a different approach to the atmosphere aspect of their restaurant though. Unlike Catch, Jon and Vinnys on Fairfax is much smaller, quaint, and not quite as ritzy. You can wear ripped jeans and a t-shirt and fit right in. The food is incredible. The small atmosphere gives an almost home-like feel, and the staff is energetic, helpful, and passionate about their jobs and the food. The menu is full of traditional and American Italian options including cacio e pepe, pesto pasta, garlic, and chili flake pasta. Margherita pizza, and an abundance of fresh salads. My favorite pizza in LA by FAR is Jon and Vinnys. My sister and I loved it so much that we ordered a pizza the night after we dined-in here. If that is not true love and support, I do not know what is. Not only is the menu delicious and large, they also are on door-dash to satisfy your Italian cravings any evening.
Also. The DESSERT HERE IS INCREDIBLE. I have never had a better cup of coffee in my life, paired with their soft-serve. Too good. Their Tiramisu is also some of the best I have ever indulged in as well. Jon and Vinnys has proven to be a quick escape back to Rome for just dinner, and some of the best food I have ever had in LA.
Katsuya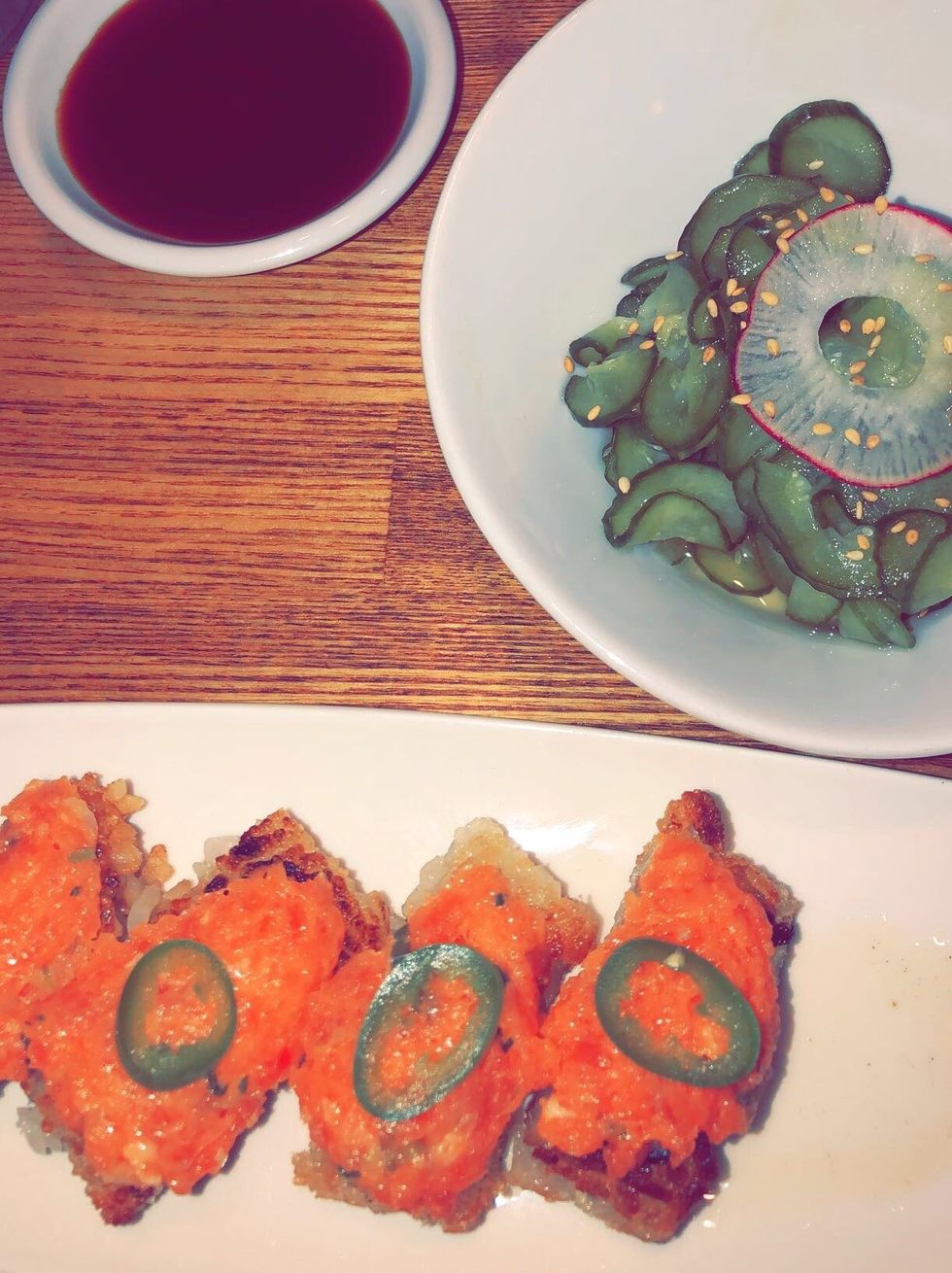 Spicy tuna and crispy rice with cucumber salad
myself
Now, it is not a Dine LA moment without a special reference to a sushi place. While Nobu is a classic, Katsuya takes the cake for my favorite sushi in LA. Located all around the city, Katsuya provides a quick dining experience guaranteed to satisfy your sushi craving. Their menu includes American versions of the best sushi, along with more traditional options. All of the fish is fresh, and their vegetables are crisp and delicious. I tend to enjoy some of the healthier options, however, their crispy rice topped with spicy tuna is a must-have. They are famous for this dish as well as yellowtail and jalapeno. I adore the yellowtail and jalapeno as well as the cucumber salad. The dishes mesh perfectly, the cucumber quelling the spice and kick of the jalapeno, and the yellowtail providing balance. As well as their sushi, Katsuya also has some of the best iced green tea around. An iced matcha green tea with stevia and lemon is the perfect pick-me-up and pair with the sushi.

Overall, I would say Katsuya is one of the best restaurants in LA for its laid-back atmosphere and fresh and delicious sushi. It is not too expensive, and just as good as fancier sushi spots such as Nobu and Sugarfish. If you are looking to satisfy your sushi needs and for a casual dinner, Katsuya is the place for you.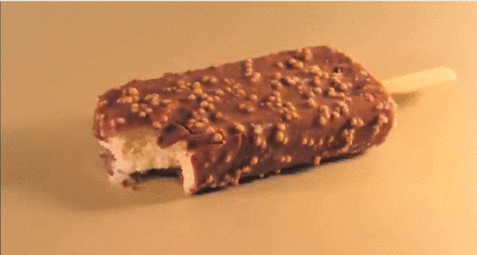 Giphy
I hope my plethora of expertise and refined taste has helped guide your next dinner stop in LA. Enjoy !