Being friends with your ex: yay or nay?
I'm willing to bet most people say nay. And in most cases, I would agree. I have ex-boyfriends who hurt me so badly that I wouldn't give them the time of day now.
But the truth is that I'm best friends with my ex-boyfriend.
It isn't a secret either. We dated for two years, from 2013-2015. I decided to break it off because it became obvious that we just weren't meant to be together romantically. I knew we would be better off as friends.
Two years later, Dan and I have remained the best of friends. We talk every day, and hang out at least once a week, whether it be hanging out at home cooking pasta in the kitchen, running to WalMart, or going out to eat at our favorite Mexican restaurant.
We binge watch "Law and Order: SVU together," while eating ice cream on the couch. We play video games together and roast each other the entire time.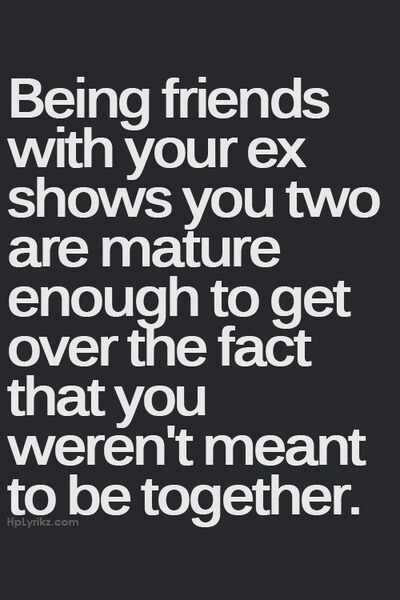 He is still a part of my family, and I am still a part of his. Every summer I accompany him to his family's beach house for a family reunion. I was his date to his mom's wedding. When my grandfather was in the hospital, Dan came with me to visit him. When Dan graduated college this year, he gave me a ticket, and when his name was called during commencement, I cried like a baby.
I've helped him move homes several times, including into his freshman year dorm. We give each other birthday and Christmas presents every year (even though most of the time they are gag gifts).
To most, this probably sounds really weird. How can you be that close with someone you dated?
Our connection is so strong that we have never felt awkward with each other, even though we often make people around us feel awkward. We joke around and have fun just like we always have. He's the best friend I could ever ask for. He's always there for me to lift me up when I'm feeling down, and he is my biggest supporter.
He literally knows me better than I know myself.
Our relationship makes people uncomfortable, including guys I have dated since. I don't expect anyone to understand how our relationship works. It may be unusual, but that doesn't make our friendship any less valid than anyone else's. Almost everyone questions it though. How can you be just friends with someone you were with for two years?
To us, the labels don't matter. We've been best friends for over four years now, and although we tried dating, it just didn't work out. We're soulmates in a friend way, and I wouldn't change it for the world.
Cover Image Credit: Dahlia DeHaan