While most of my friends packed up their bedrooms into U-hauls for the move up to college, I spent the summer after my senior year of high school packing my life into one suitcase, one carry-on, and one personal item to move across the world. I took a gap year after high school to be a Rotary Youth Exchange Student to Belgium and spent 11 months in the best, but also the weirdest, little country on the planet Earth.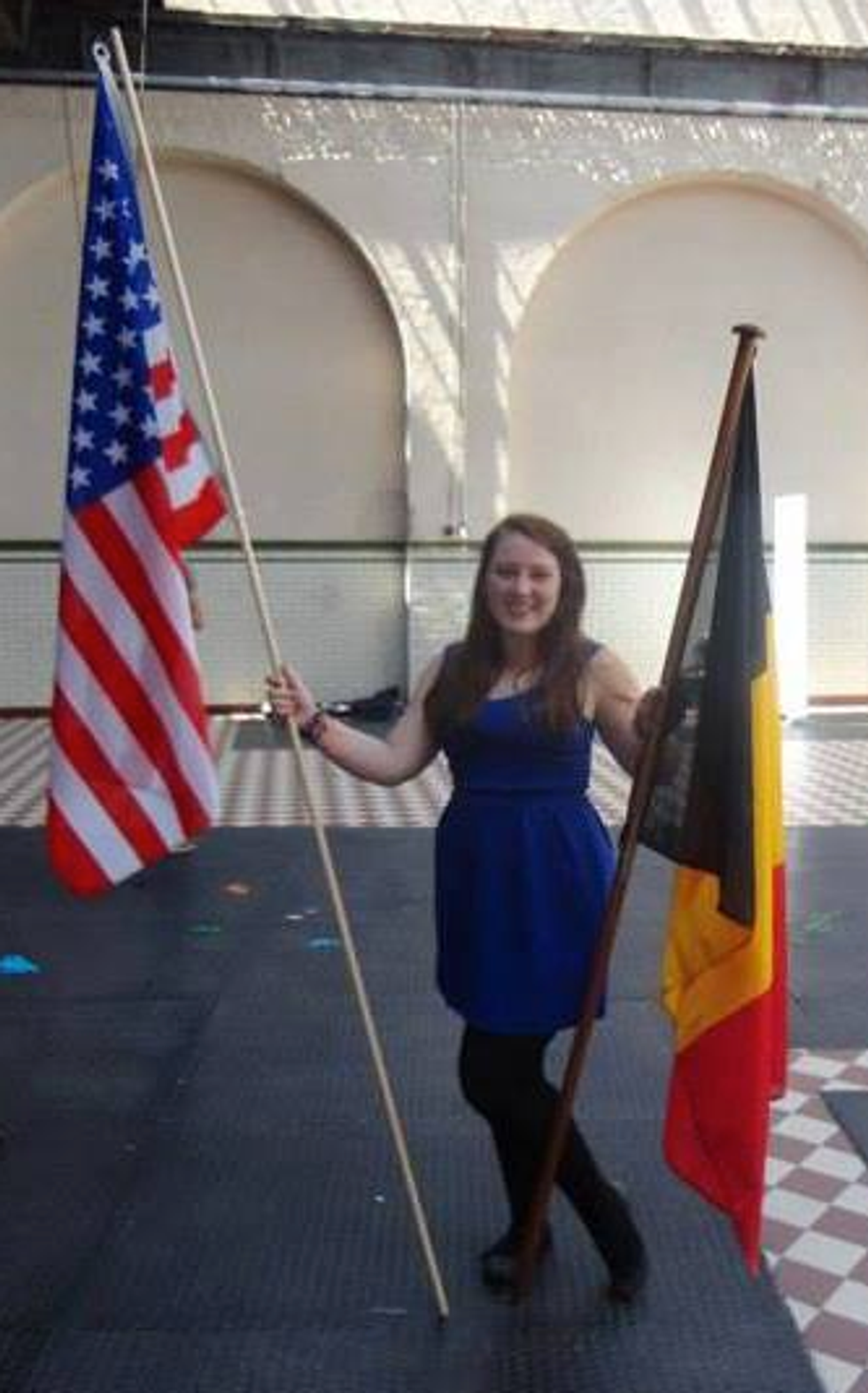 Belgium is a small country about the size of Maryland nestled between some of the strongest European powerhouses - France, Germany, the Netherlands and Luxembourg. It has a population of about 10 and a half million, with nearly one million people living in the capital city of Brussels. It has three national languages which divide the country into communities - Dutch, French and German, although most of the younger generations also speak English and sometimes Spanish. Belgium is divided into three regions - Flanders, the Dutch-speaking north, Wallonia, the French-speaking south which encompasses the German-speaking communities, and the Brussels-Capital region which is bilingual, but is located within Flanders. Belgium is also divided into ten provinces, although these are strictly geographical and have little relationship to language divides. Was that confusing enough? Here is a short video that explains it with more wit than I can.
Even with all these interesting facts about Belgium, it's often overlooked when planning European vacations. Being surrounded by two of the most popular tourist destinations, France and Germany, it's easy to treat Belgium as a "day trip" kind of destination - if you've seen Brussels and/or Bruges, you've seen everything. This couldn't be more incorrect! I spent a year in this country and still didn't see everything I wanted to.
Belgium is the birthplace of so many historic and cultural moments. Adolph Sax, inventor of the saxophone, was born and raised in Dinant. Napoleon's famous defeat at Waterloo was right outside the capital of Brussels. Antwerp is the diamond capital of the world and trades nearly 85 percent of the world's diamonds.
Belgium is known for having some quirky highlights too. Their national monuments include a bronze statue of a little boy peeing into a fountain, a building for the 1958 World Fair made of spheres suspended in mid-air and a giant staircase that was specifically built to keep the soldiers from straying into the red light district of Liège. Having visited all these places, I promise you, they're much cooler than their internet summaries.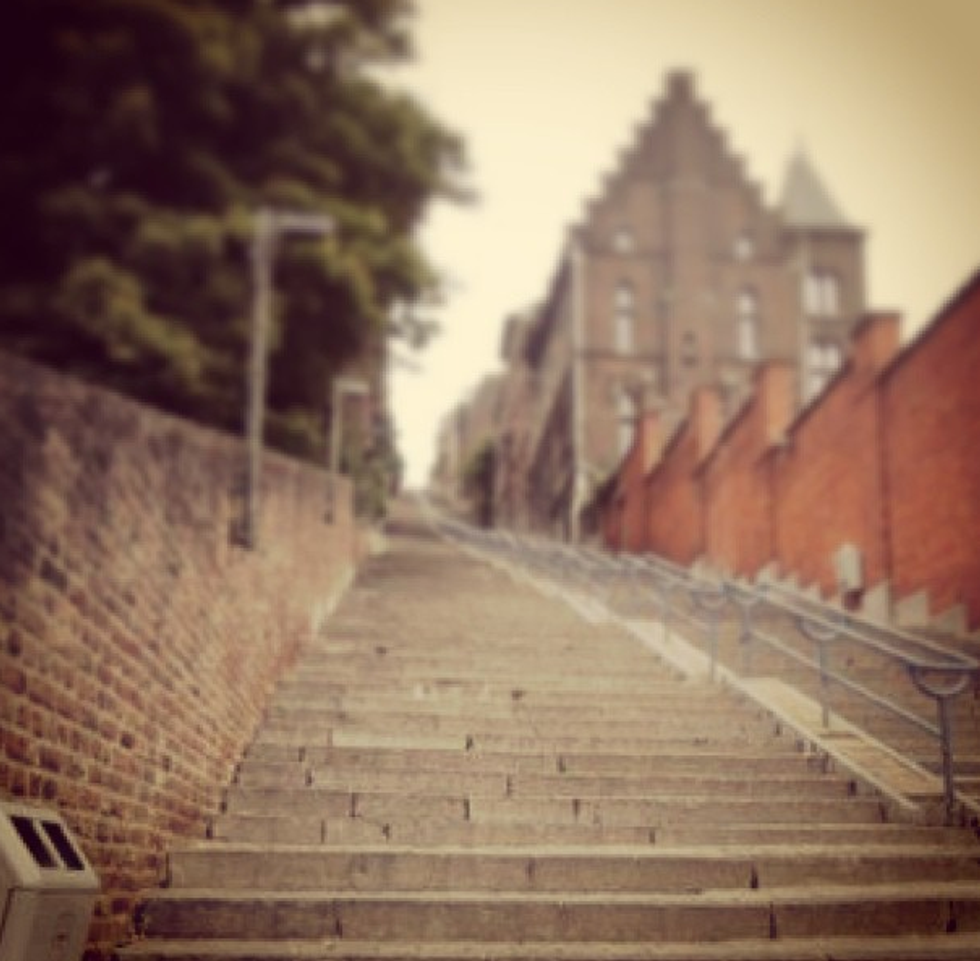 While every country has its historical sites and amazing experiences, I think the best thing about Belgium has to be the Belgians. They are some of the kindest and most genuine people I've ever met.
Let me put something in context - I was one of about eighty exchange students in my host district in Belgium. That's more than twice the number of exchange students we sent out from my home district in Southern New York. My host district in Belgium covered the western third of the country. In total, there were about 200 Rotary Youth Exchange Students in Belgium. Each exchange student had about three host families throughout the year. That's 600 families that opened their homes to strangers, welcomed them into their country, fed them, drove them to school and Rotary functions and took care of them for an entire year. And this is just the Rotary students - there were several other exchange programs that had students in Belgium.
What I loved about the Belgians was their sense of humor - they know they live in the weirdest little country on the planet and they are proud of it. My families would openly joke about the 589-day government shutdown and the struggles of dealing with multiple levels of government between two different languages. The national dishes include fries with mayonnaise (it's delicious, just trust me on this), endives wrapped in ham slices and cheese and Flemish carbonades - a complete menagerie of tastes and textures. During the search for the terrorists responsible for the Paris attacks in November, Belgians tweeted pictures of cats to flood the internet with nonsense so that the terrorists wouldn't be able to use social media to predict police activity.
There's a saying in the exchange student community - It's not a year in your life, it's a life in a year. I lived a whole different lifetime while I was in Belgium. I learned so many things about myself and the world around me. I experienced things that many people from my hometown will never do - I couldn't write them all down in one article if I tried.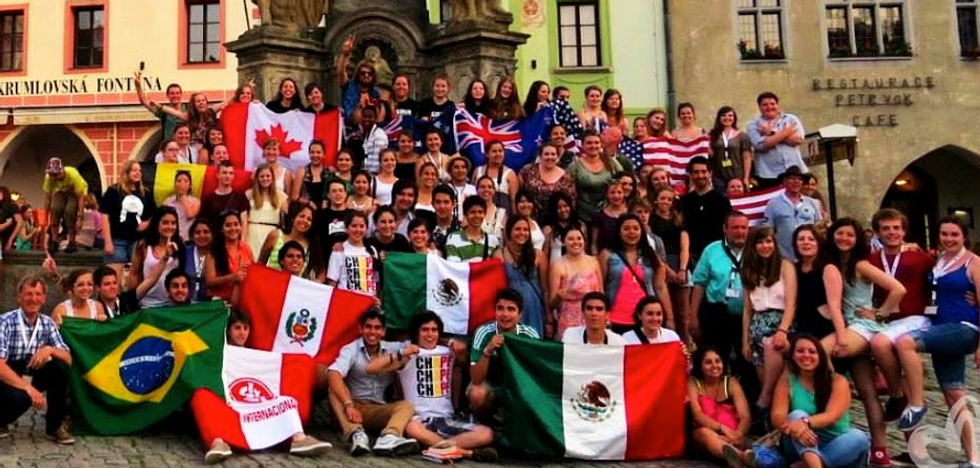 Whenever I hear anyone mention Belgium, I feel a twinge of protectiveness and pride. I rooted for my host country during the World Cup match between the United States and Belgium. If Residence Life didn't forbid it, I would have hung an enormous Belgian flag in my dorm room. I own a pair of Belgian letters for my sorority. My host country will always be my favorite place in the world, and I wouldn't feel that way if it wasn't for the amazing people I met in Belgium.