When I was born I was blessed enough to have two parents who were happily married, and a brother. My parents both chose careers they loved, my mom chose banking and my Dad chose law enforcement.
Growing up, my Dad had to work crazy shifts. It wasn't uncommon for me to not be able to see him for three days. But just because I didn't see him, didn't mean that I didn't talk to him. I remember when I was in elementary school, I called my Dad when I got home from school to tell him about my day. I also remember the most exciting feeling when he was able to eat dinner with us. Most of all, I remember the nights he would peak in my room when he came home from a late shift to check on me. A lot of people look at law enforcement as the enemy, and think all cops are bad, but I don't think that. A lot of people don't get to see the people outside of the uniforms. They don't get to see how they laugh at their daughters jokes, or how they support their son in every single sport he plays, or the way they try to plan the best anniversary for their spouse. People see them in their uniforms, and forget that outside of their uniforms, they have families. When people see my dad in his uniform, they just see a cop. What they don't see, is the most amazing, caring, selfless, funniest, humble, genuine, compassionate and supportive human being. He is simply a cop to them, they don't understand that he is the best dad in the entire world.
My father has been in law enforcement before I was born. In elementary school, my peers thought it was totally awesome what my dad did. In those days, I didn't mind being chauffeured around in that good ole trooper car. It was like I was rolling to school in a limo. When I got to middle school, I was completely out of my element. It was a new school with people I didn't know, and I just wanted to fit in. In middle school, cops weren't cool. So I didn't say a peep unless people asked what my parents did. Which, rarely happened because in middle school the only person people care about is themselves, not what their friend's parents do. By the time I got to high school, I didn't really care what people thought of me. I already had my group of friends and no longer felt the need to fit in. If people didn't like me because my father was in law enforcement I though that it was their problem and not mine. If they were that shallow then they didn't deserve to be in my life. Here's what is crazy though, even though I went through numerous phases of how much I cared what other people thought of me because of what my dad did, it never changed my opinion of him. I never ever wished that he didn't do what he did. I never once thought, "I wish my dad worked in an office". Even if he weren't home for dinner, I never wished he were home with us because I knew he was not only doing what he loved, but he was doing his best to make the world I was living in, a better place. Which to me, is the best thing a Dad can ever do.
When I tell people what my father does, I always get a series of questions. The most common question is always, "has he ever shot anyone?" Next it's, "does he have any cool stories that he's ever told you?" My answer to them is always, "I don't know". Then they look at me as if I have ten heads, and then I say, "when my dad is home, he's not a cop, he's my dad." My dad has always somehow miraculously been able to keep up with me and my brother's life no matter what. My best friend since 3rd grade was always bummed out because her parents rarely ever attended any of her events. They both worked 9:00 a.m. to 5:00 p.m. jobs. But with my Dad, I never had to worry about it. Even when I didn't expect him to come to my games, he still did. I remember my freshman year of high school, I was on the JV cheer squad, then later got moved up to varsity. When I told him when I was cheering for my first varsity game he told me he had to work. I didn't mind that he had to work because the night shifts were normal for him. As I cheered that night, we went on the court to cheer in between quarters, and there he was in uniform, watching me cheer. He didn't stay the entire game, but it didn't matter. He left wherever he was, to watch me cheer for a couple of minutes, before going back to work. The word, "supportive" is an absolute understatement when it comes to describing my dad. There have been so many incidents where he will go out of his way to catch a glimpse of what I think is important or do whatever he can to help me with whatever it is.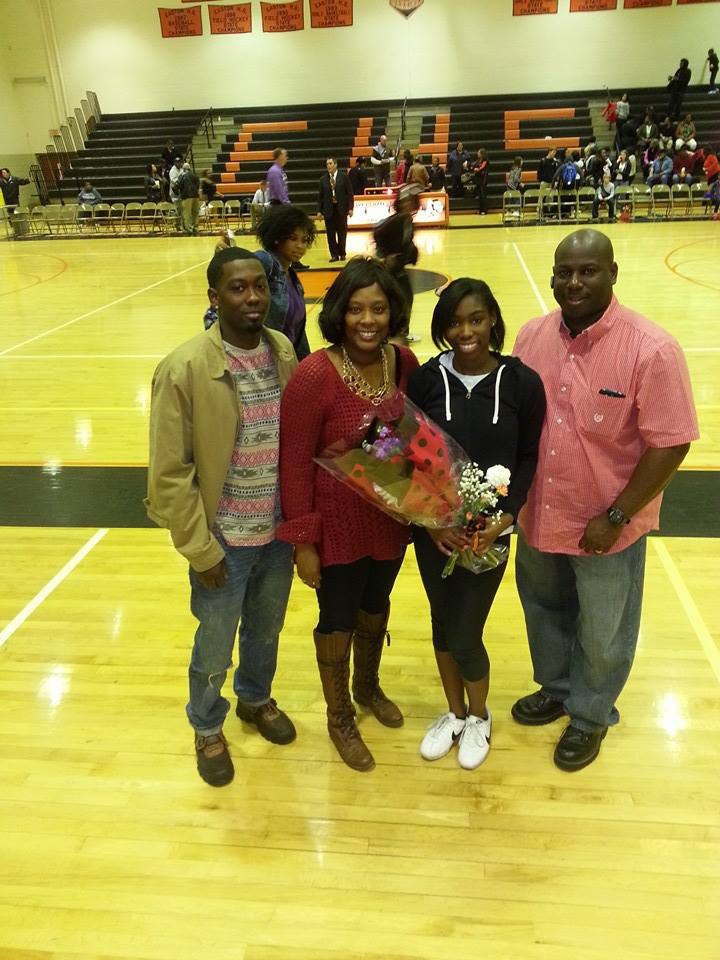 When it comes to dating, which I'm not very good at. I had a couple of high school boyfriends, but they were never serious. The cop within my father had something to do with my outlook on dating. I'm sure my dad had witnessed many domestic disputes, and always showed me how a woman deserves to be treated. My dad taught me how a woman should be respected. He didn't just tell me these things though, he showed me. I am 19 years old, and I have never seen my parents yell at each other. I have never seen my father raise a hand at my mother. I've also never seen them swear at each other. My Dad taught me how I should be treated by treating my mom that way. He bought my mom flowers countless times, just because he felt like it. He always opened doors for her, and even went as far as opening her car door. My Dad has shown me what a man should be like, and has taught me that I deserve nothing less of that. He taught me that I should never settle. A father is so important to a daughter. It effects the way she handles men for the rest of her life. I can honestly say, that my dad nailed it. Now I'm not the perfect daughter, but he's definitely the perfect dad.
My Dad is so compassionate, caring, and humble that he has on many occasions invited various family members into our home and treated them as if they were his kids. For instance, when I was in the fourth grade, my Dad allowed one of his old friend's daughter to live with us after she had trouble with roommates in college. She became a part of our family so much so that we started including her in our annual family photos. I was able to call her my sister because that's exactly what she felt like. He never once asked her to move out, help out with bills, or anything. He treated her as if she were his, and that is a quality that a lot of people don't have. She's not the first one to come and be apart of our family, and I honestly don't believe that she will be the last. My dad is determined to make the world a better place regardless if he's wearing his uniform. Not only does he make the world better, he has helped raised me along with my equally amazing mother to become a better person everyday.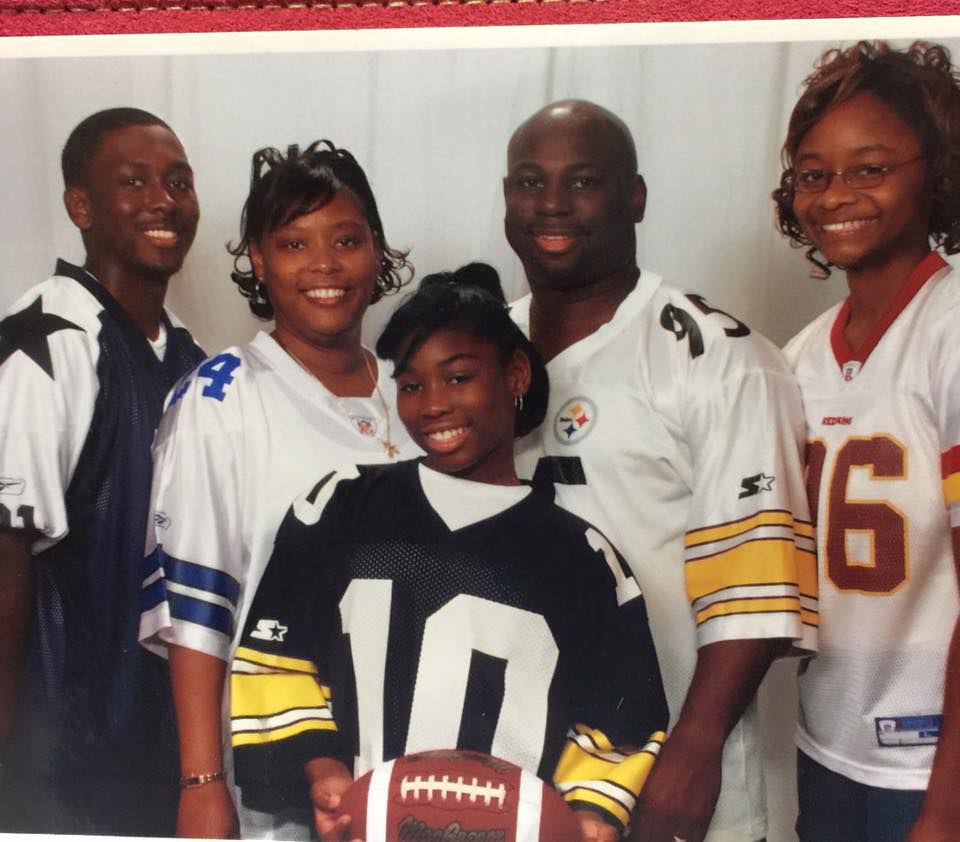 As police brutality has gotten worse, I worry about my Dad. People are so angry at all cops and want to believe they are all bad, but that just isn't the case. Just like in anything, there are good people and bad people. It is easy to assume that all police target specific people. It is easy to assume that all police are out to hurt people. It is easy to want to take out all cops, to hate all cops. But what's easy isn't always right. There are good people and bad people in this world. It's easier to assume that all people are bad, but it isn't true. It is easier to overlook the millions of good things, if one bad thing happens. When you see a cop, don't assume that they are out to hurt you. Don't assume that they don't care about anything. Instead think about their life outside of the uniform. Think of the reason why they are in the uniform. Instead of assuming they are in the uniform to abuse their authority, hope they are doing it to make the world a better place. Hope they are making the world better for their kids, or their spouse. Hope they are doing it for the same reason my dad did it. Hope.