Working out and exercise can either be a fun activity that you look forward to or your greatest chore. Sometimes going to the gym may seem daunting or repetitive, but there's great news; going to the gym and using machines isn't the only way to get your exercise in.
Group exercise classes are a great way to exercise while also getting out of the repetitive routine of a machine. They get you moving, shaking, and sweating and you hardly notice how fast time is flying.
If group exercise class sounds fun to you then you definitely should try it! No one is judging you, everyone is just there to work out and have a good time.
Here are a few of my favorite classes you should try out.
---
Dance/Hip Hip
What It Is: Dance/Hip Hop is exactly what it sounds like, a dance class for adults. You follow an instructor and do routines to fast paced songs. You do not need dance experience to join, just follow along and enjoy the music. It's a great cardio workout and my personal favorite.
What To Wear: You can wear anything you feel comfortable in. Comfortable sneakers is a must, but other than that leggings, pants, shorts, t-shirts, tank tops, anything is fine.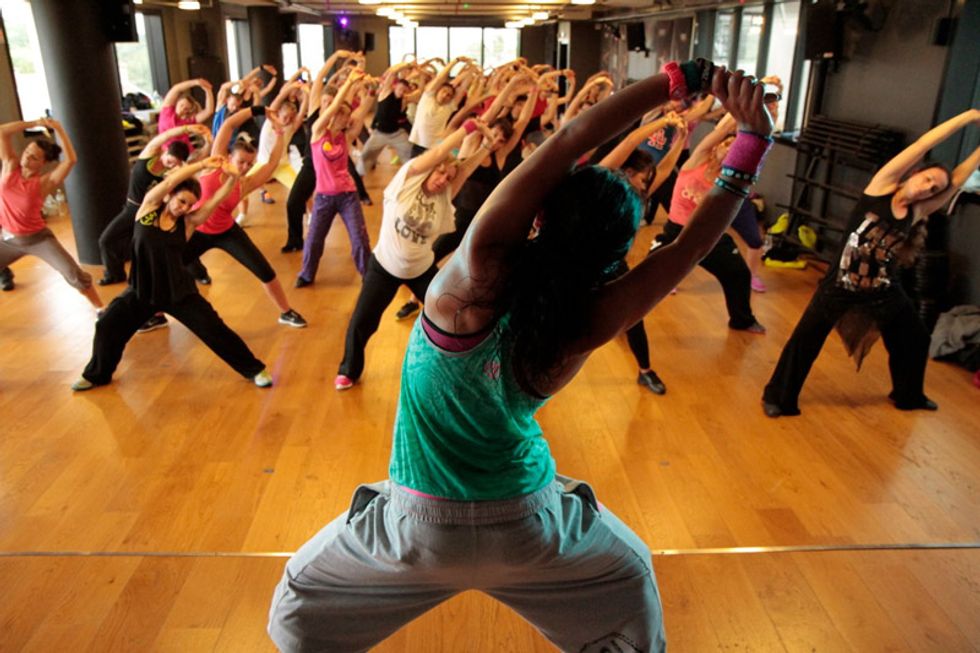 Pound

What It Is: A high energy class using lightly weighted drumsticks. It involves a lot of cardio, bending, floor work, squatting, and dancing. You bend, twist, and work your whole body during this class. Plus you use drumsticks and it is a great way to release energy and anger out. Something about banging drums as hard as you can makes all your frustrations melt away.
What To Wear: This class is often shoe optional so you may or may not need shoes, and with this you must decide on sock or sockless. If you decide to wear socks make sure you wear ones with grip or ones that aren't slippery. Pound involves a lot of bending, lunges, and squats so make sure you wear clothes that you can ben and stretch in. Many choose to wear capris, or leggings, but shorts are also acceptable and my go to outfit.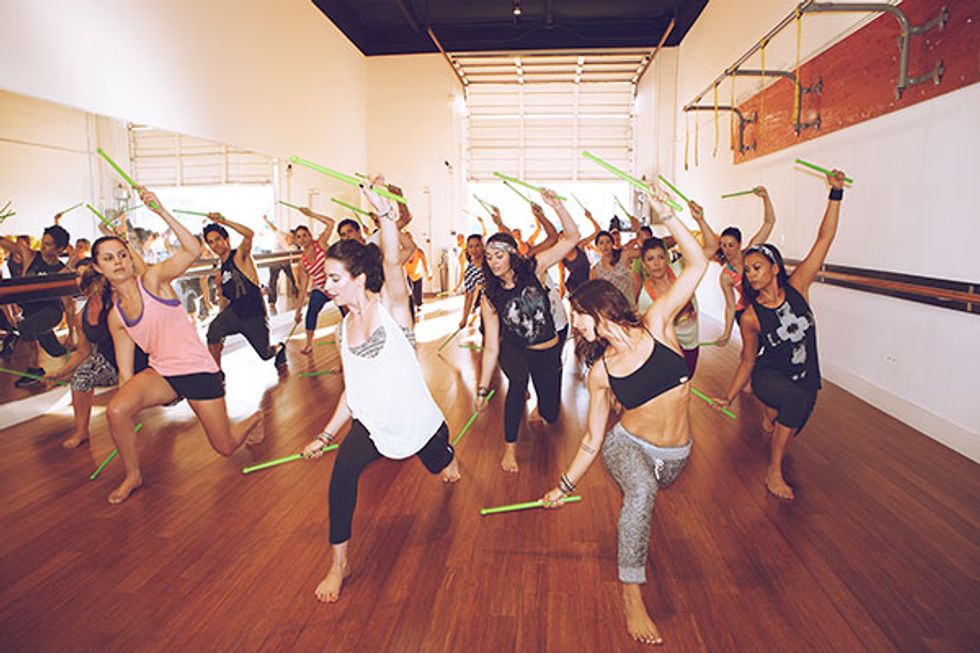 Barre
What It Is: This ballet inspired class involves a lot of repetitive stretching using a ballet barre, light weights, balls, and mats. You stretch your entire body using ballet movements and work on really isolating muscles to strengthen and stretch them.
What To Wear: Barre is a barefoot class so you can choose to wear socks or not, also make sure if you choose to wear socks make sure they can grip the floor. As you do a lot of stretching and floor work, people prefer to wear leggings or pants. Any top is fine, just make sure you can stretch freely and comfortably.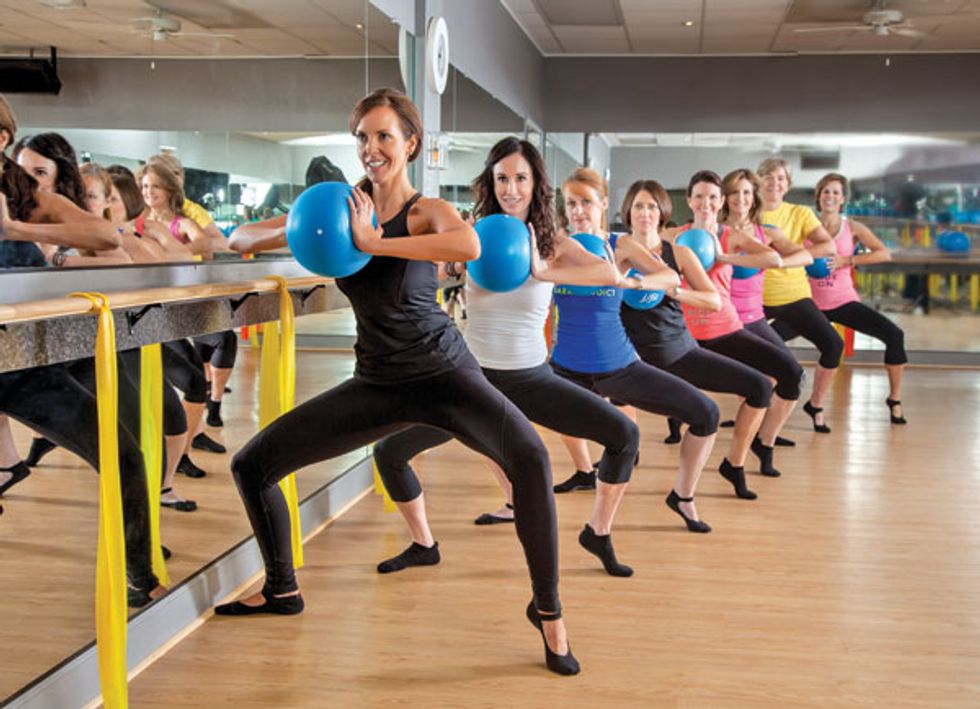 Yoga
What It Is: A class of stretching, muscle isolation, repetition, and calming. Yoga is a difficult, yet peaceful class. You work on stretching your body while finding your personal center. The class is typically set in a dark room with soft instrumental music in the background. Even if you're like me and are not flexible, you can still enjoy yoga as there are classes and levels for everyone. It is also offered in some places as hot, meaning the room temperature is set up high to increases sweating. You are guaranteed to leave the class all stretched and relaxed.
What To Wear: Leggings and pants are the norm for class since you do a lot of stretching, but certain shorts work as well. Any top is fine and yoga is always done barefoot so you don't have to worry about shoes.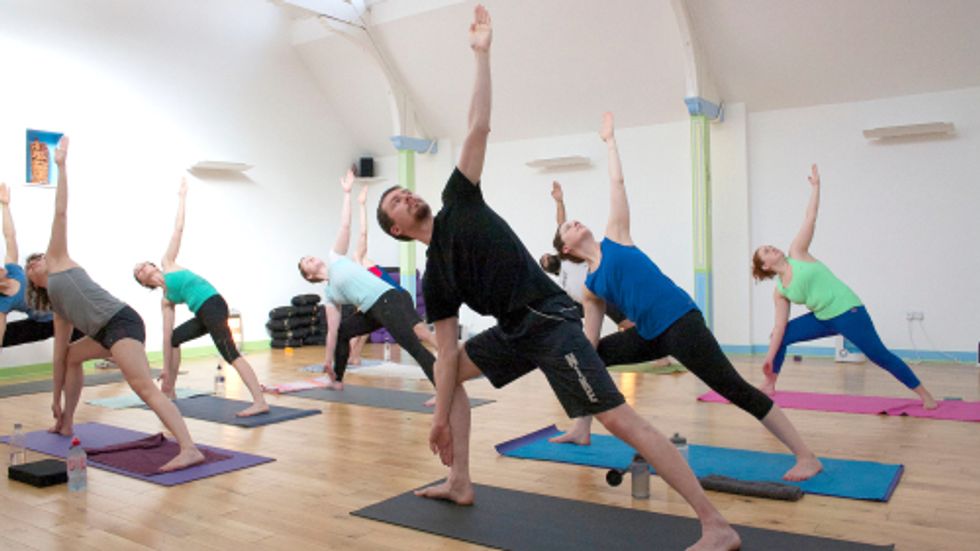 ---
These are some of my personal favorite classes to do. They are fun, rewarding, and make exercising really fun. I hope to see you in a class soon.