July 15th, of 2016, the new Ghostbusters movie came into theaters. The 2016 version is a remake of the popular Ghostbusters film that was released in 1984. The leading roles are all played by women, because this is 2016 and women are killing it. Melissa McCarthy is a leading role, but what also takes the cake are the three other leading roles that are taken by SNL stars. Kristen Wig, Kate McCinnon, and Leslie Jones have repped SNL and made this movie incredible. In its opening weekend it racked up $46 million, which is $46 million more than I have. The movie has been a complete success and the original cast from 1984 have completely fallen in love with it, but like anything that is good, there comes hate.
For some reason, being a celebrity means that no matter what you do, you get hate. I understand, being in the public eye, and everyone criticizing everything you do, but I don't understand the hate. Leslie Jones, a 46 African American actress and comedian has received a lot of hate from her new movie debut. And I'm not talking about the typical Kim Kardashian twitter trolls that say things like, "oh did you really wear that blouse with that skirt?". I'm talking about racial slurs like never before.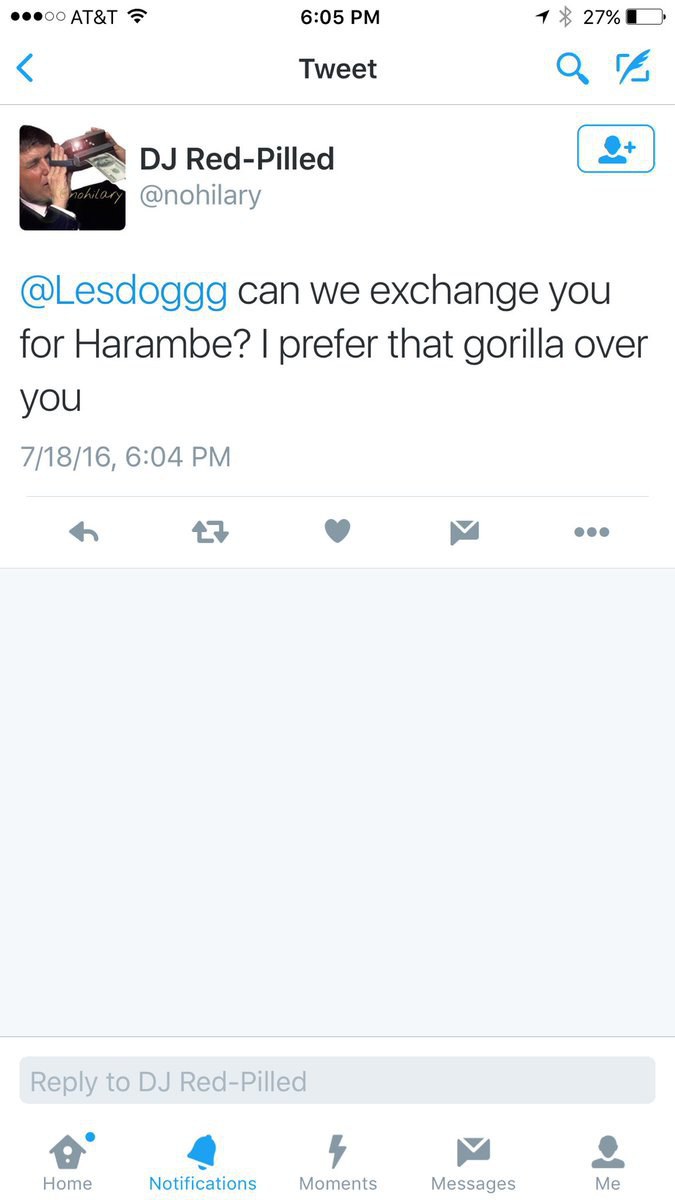 Really?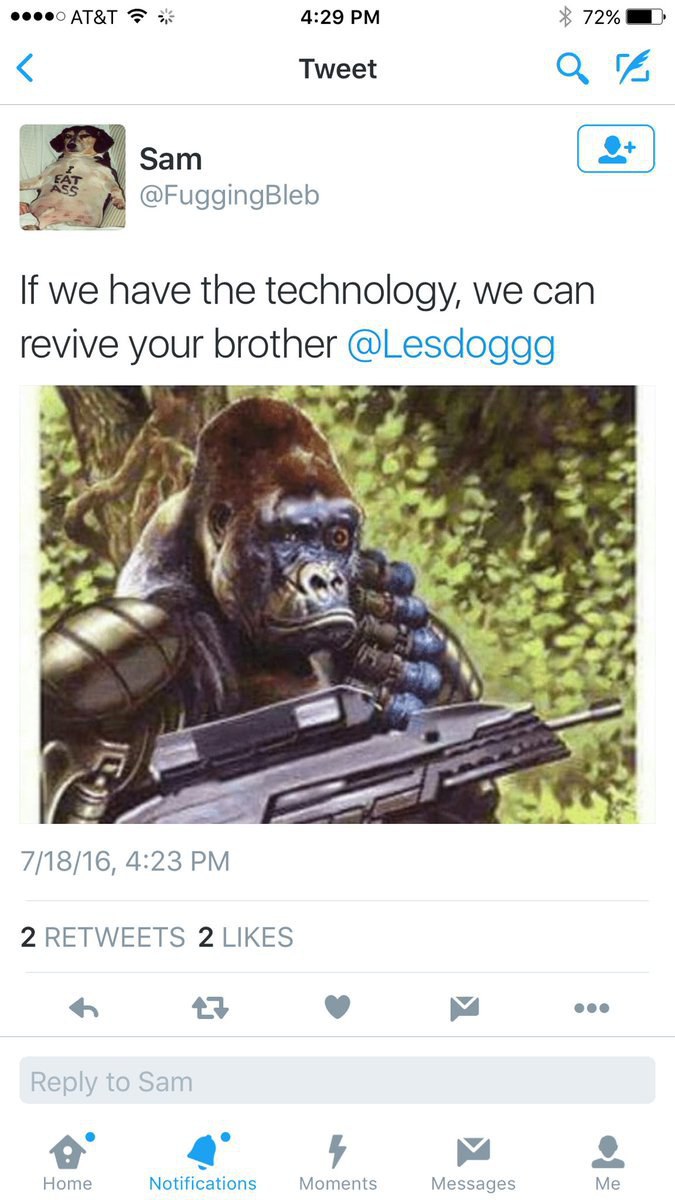 Another gorilla comment, very mature. Like anyone, make fun of a person all they want, but don't bring anyone's family into anything. It is disrespectful and makes you seem like a coward. Unfortunately, they don't stop there. The next one really makes me angry.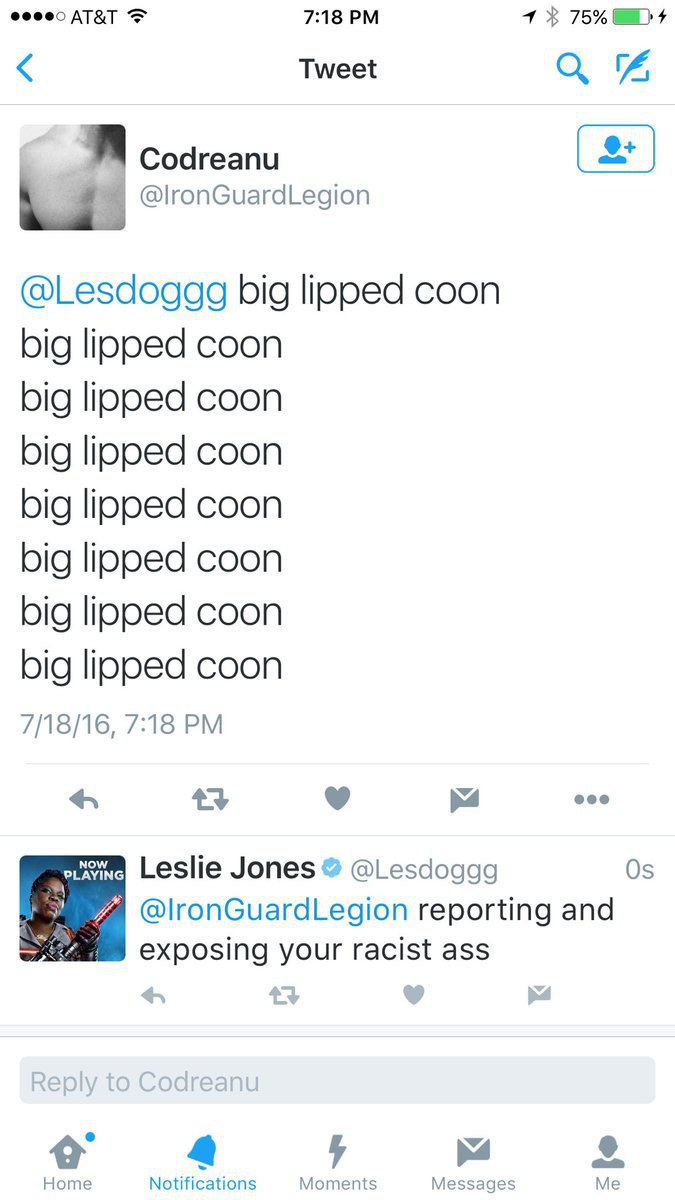 A lot of people think, it's social media, just ignore it. And it could be easily ignored, but they intentionally mentioned her twitter name so she had to see it. For a comment like that, it worries me that this world is full of hate. It bothers me to read something in this nature, and the person isn't even talking about me.
On what grounds is it okay for a person to receive disrespect and hatred? Being critiqued comes with fame, but not receiving down right hatred for nothing. She did nothing but pursue her dreams. She worked hard and never gave up on doing what she loved, but she gets hated on? She hasn't had some big scandal. She never had been exposed for being insincere. She never once gave anyone a reason for to get such hatred. I can't imagine doing something you love, finally reaching the goal you worked so hard for, then reading stuff like this. To me, Leslie could have made an infinite amount of money off of that movie, but no one deserves to be treated with hate. No one.
It is hard to always have something nice to say, but why can't we just follow the kindergarten rule? If you have nothing nice to say, don't say it at all.