It's an age-old question. A question that will challenge relationships and create new friendships. A question that you can't answer at the drop of a hat. A question there may not be a definite answer to. Which Chris is the best Chris?
There are four beautiful and hilarious Chrises gracing our television and movie screens: Chris Evans, Chris Hemsworth, Chris Pine and Chris Pratt. I did us all the liberty of delving into each actor's (public) life in an attempt to determine which Chris is the King Chris.
We'll do this elementary school style – in alphabetical order:
Christopher Robert Evans.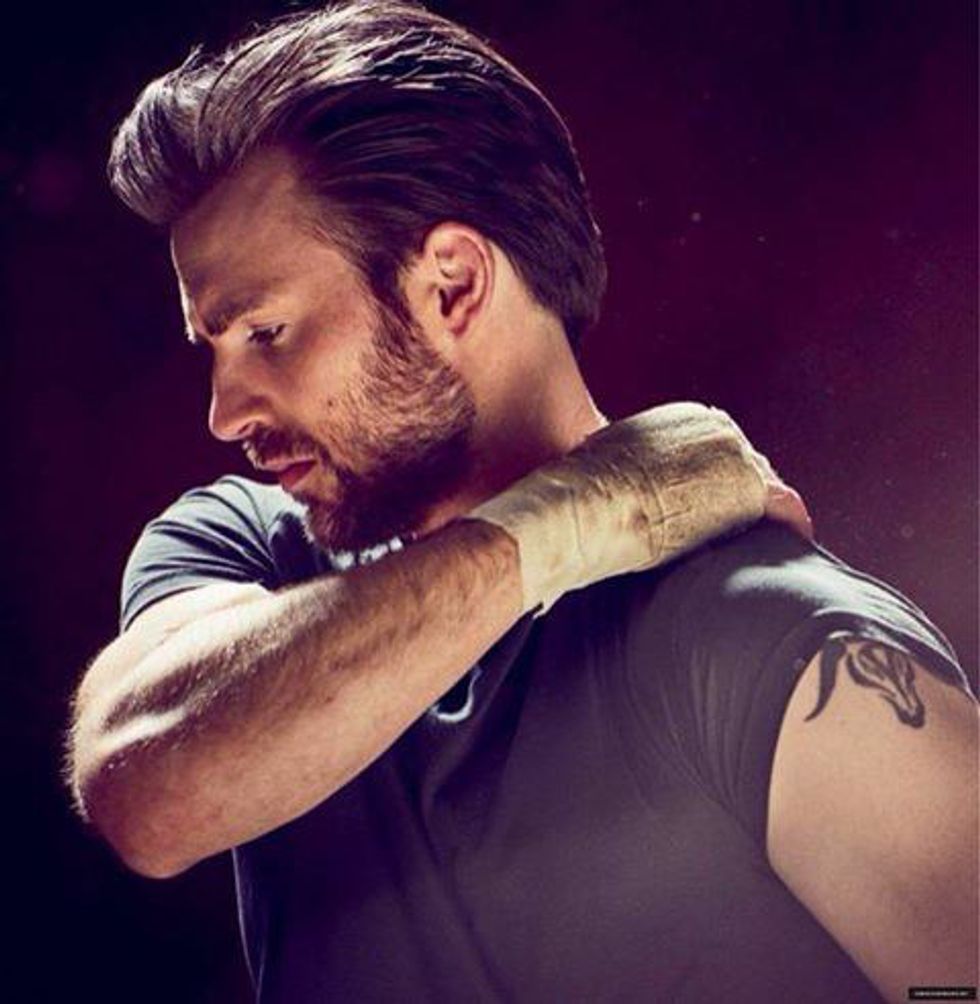 Oh Captain, my Captain Chris Evans has graced the world with movies like "Captain America: The First Avenger/Winter Soldier/Civil War," "Avengers/Avengers: Age of Ultron," "What's Your Number?" and "The Nanny Diaries." Even though he's been nominated for 30 awards, he has only won four (which is an abomination – have you seen this man act?). If you watch any interview where he talks about his family, you'll know he's wonderful with kids and is just a giant dork. He's adorable.
Christopher Hemsworth.
The youngest of the Chrises gave us movies like "Avengers/Avengers: Age of Ultron" where he joined Mr. Evans, "Thor/Thor: The Dark World," "The Huntsman" and "Star Trek," accompanying Chris Pine. With 25 award nominations and nine under his belt, Chris Hemsworth boasted People Magazine's Sexiest Man Alive title in 2014. He's been married for six years and has the sweetest stories about his daughters. What a sweetheart.
Christopher Whitelaw Pine.
Everyone remembers Chris Pine's wonderful portrayal of Nicholas Devereaux in "Princess Diaries 2: The Royal Engagement," but he has played a beloved Captain as well in "Star Trek/ Star Trek: Into Darkness/Beyond," along with his roles in "Jack Ryan: Shadow Recruit," "This Means War" and "The Finest Hours." He has been nominated for 16 awards and only won six (again, this is an abomination), but unlike the other Chrises, he's still on the market. He's such a cutie.
Christopher Michael Pratt.
Chris Pratt can go from dorky, lovable Andy Dwyer on "Parks and Rec" too dorky, angsty Peter Quill AKA Star Lord in "Guardians of the Galaxy" to less-dorky, more-angsty Owen in "Jurassic World." He starred alongside his hilarious wife Anna Faris and fellow Chris, Chris Evans, in "What's Your Number?" Of the Chrises, Pratt has the most with 10 wins and 27 nominations. He's hilarious both on and off screen, and he and his wife are an amazing duo with an adorable son. He's wonderful.
After "scientific" analysis and careful consideration, I've come up with the proper awards for each Chris.
For Chris Evans, "Most Adorable" for playing some of the most lovable characters possible, and "Luckiest Chris" because he got to kiss Scarlett Johansson in "Captain America: Winter Soldier" and "The Nanny Diaries."
For Chris Hemsworth, "Sweetest Chris" for how much he loves talking about his family, and "Most Elusive Chris" because he's attractive, young, rich... and married.
For Chris Pine, "Everyone's Favorite Chris" because he was everyone's first Chris in "Princess Diaries 2."
And last but not least, Chris Pratt, AKA "King Chris" for having an amazing filmography, an adorable family, and a 54-percent win in a Twitter poll.
All hail King Chris.