Welcome back
Sign in to comment to your favorite stories, participate in your community and interact with your friends
LOG IN WITH FACEBOOK
Report this Content
This article has not been reviewed by Odyssey HQ and solely reflects the ideas and opinions of the creator.
Subscribe to our
Newsletter
Featured
Black culture has been on the worldly beat.
142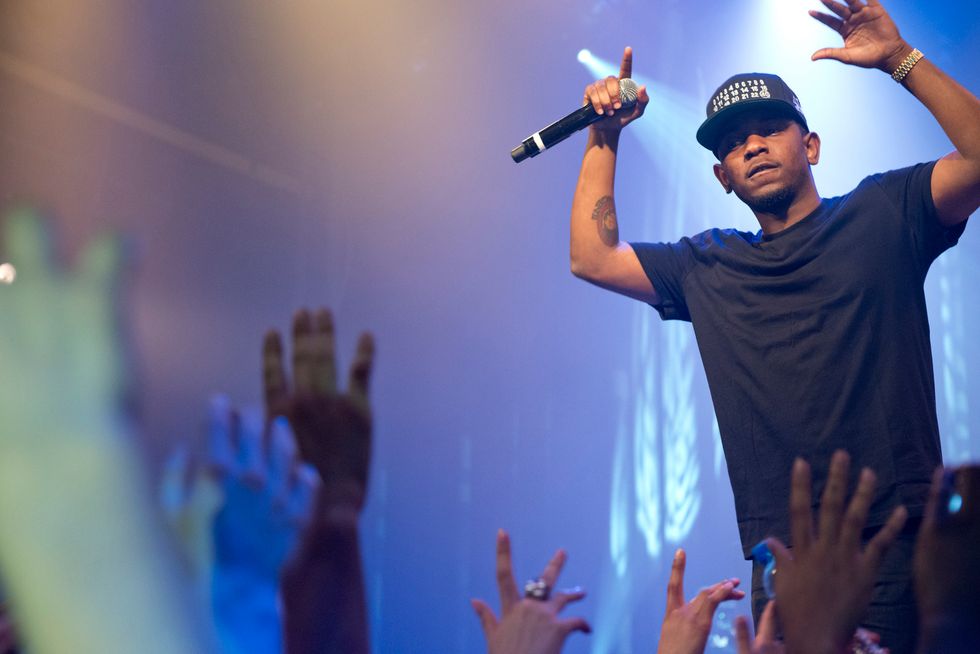 Numbers don't lie, up in the charts many times, black culture has defined the music industry. Music is a worldly language that can be understood by people all over the world. You bet black culture has taken over the music industry, but not from the way you may think. I'm not talking about their prominent presence in the rap game, but the origins of eleven different genres of music. Black culture is always using their heritage and ancestral knowledge to transmute the current energy to a higher frequency. Personally, I'm not surprised that many of these music genres have originated from black culture. Thankfully, I've been able to grow up in a diverse environment. I can only thrive in a diversity of friends.
Tribal
Using native instruments such as the conga, kora, ngoni, mbira, fiddles, flutes, slit gongs, and tins into a glorified rhythm.
Jazz
Originated in the African-American communities of New Orleans, United States, in the late 19th and early 20th centuries, with its roots in blues and ragtime.
Jam
A psychedelic compilation of rock and jazz through the pull of the synth, electric, and bass.
Hip Hop
From the early 1970s, in the Bronx, New York, we found a performance of poetry wrapped around rhythmic blues.
Jungle
A funky tropical percussion with a hip hop beating the dancehall.
Disco
A synchopation of four-on-the-floor beats with an application of funk.
House
An electronic version of dance beats typically a tempo of 120 to 130 beats per minute.
Techno
Electronic dance music with a repetition developing a series of intermittent trances.
Drum & Bass
Usually seen as D&B it incorporates rapid breakbeats that is immersed in synths and bass.
Dubstep
Glitichified wobbles of downtempo amplifying bass within an electronic track.
Soca
Fusion with Calypso, Chutney, Soul funk, Zouk, Latin, Cadence and traditional West African rhythms.
Keep Reading...
Show less
Featured
Music is more than just instruments and vocals.
575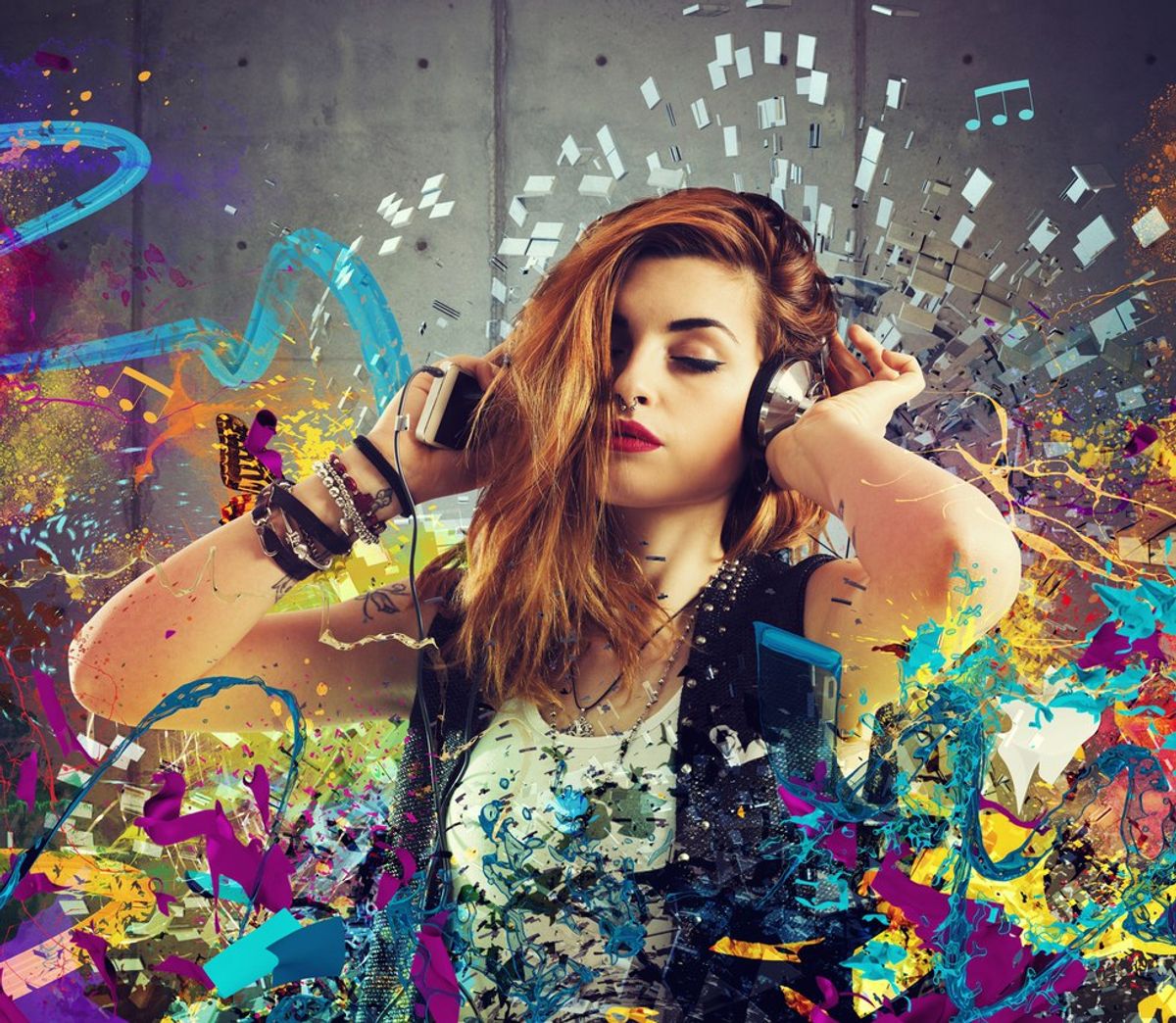 Elyse Music
Music is a powerful concept all on its own. There's something alluring about being able to cut out the rest of the world, and surrounding yourself with harmonious sounds that synthesize together in a pleasant manner.
When we tune into our music, we begin listening to an artist's story. The music doesn't necessarily have to have words. I know that when I listen to different types of instrumental music, I can sometimes feel what the artist puts into the music by the tone, the tempo, and the different instruments they use.
The beautiful thing about music is that it evokes emotion in us. While more upbeat songs make us want to get up and dance, more downbeat songs are used to trigger a different emotion inside of us; perhaps a more sorrowful one. I'll use Taylor Swift as an example. Take the song 22. This song is extremely upbeat and fun to dance to. It's centered on the joys of being young amidst the challenges that life brings. Now take the song Style as another example. Though this song has some cheeriness to it, through my interpretation, it tells a sad story about love, and still being in love with someone after they are gone. I remember first listening to the song and bawling my eyes out because I had memories of when the man I fell in love with began pushing me away because he was seeing another woman. After listening to the song enough times to the point where I finally had the lyrics memorized, I turned the song up loud enough to where it was piercing through my headphones, and danced around my bedroom, lip synching to the song with tears falling from my eyes.
That's another interesting part of it when it comes to music. While the song can be enormously upbeat, the lyrics have a story all on its own that can trigger different emotions for different people. This can cause the listener to feel the urge to get up and dance, but also cry when listening to an upbeat song that portrays strong lyrics. An artist's intentions are to reach out to their listeners, while also telling their own story. Music also has its own way of making us see that we are never alone. A lot of Taylor Swift's lyrics that she writes can relate to many girls as they battle through their own experiences with love, heartbreak, and closure. In a way, it is a beautiful thing to be able to evoke so much emotion from a song. It can quickly become an overwhelmingly emotional experience for the listener if the rhythm appeals to them enough, and the lyrics are relatable.
Other songs associated with bands like Disturbed and Breaking Benjamin where topics such as abuse, depression and anger are discussed can cause such angry emotions to emerge with a sense of deep understanding and unfortunate relation to the songs. For example; the song Down With The Sickness by Disturbed finishes off with what could be considered a very triggering conversation by the lead singer, talking about his mother physically abusing him.
Music has meaning and emotion. While one person can relate and feel a song on a deep level, perhaps the friend sitting next to them listening to the exact same song may not feel the same, nor relate to the song at all. That should be no cause for hatred or misunderstanding, though. Different genres were created to appeal to different groups of people. There are those who prefer classical music over rock for the more subtle tone; and those who prefer metal over jazz for the preferred fast-paced, head banging rhythm. Music speaks differently for everyone, but everyone can relate to it one way or another.
Keep Reading...
Show less
Featured
This years nominations has some surprises
1993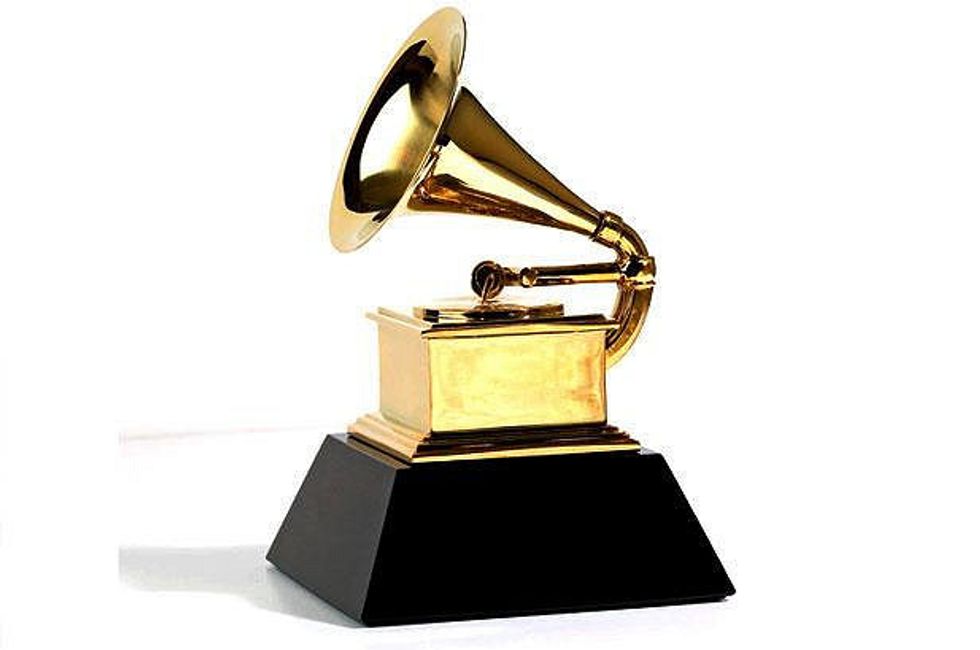 Flickr
The Grammy Awards have long been an iconic symbol of celebrating musical artistry. Since their inception in 1959, the awards have celebrated the remarkable achievements of some of the biggest names in the music industry. From the Beatles to Beyonce, the Grammy Awards have provided a platform to recognize the extraordinary talent of musicians throughout the decades. Not only has the ceremony itself become a cultural staple, but the awards are also seen as a sign of excellence in the music industry. They commemorate the dedication and hard work that musicians put into their craft, and are a reminder of the influence and power that great music can have on people's lives.
This year's nominations include ABBA, Adele, Beyonce and all the top artists you can think of. See all the category nominations here.
Grammys has been a powerful symbol of the music industry for decades, representing the best in music and commemorating the hard work of musicians and professionals alike. As the music world continues to evolve, the Grammy Awards will remain a vital part of the industry, serving as a benchmark of excellence and a reminder of the importance of creativity, innovation, and collaboration in the music industry.
Keep Reading...
Show less
relationships
I didn't know that you would stop doing the things that make you happy. The things everyone used to judge you for. You are the type of person who does things on YOUR terms and now they're on his.
8686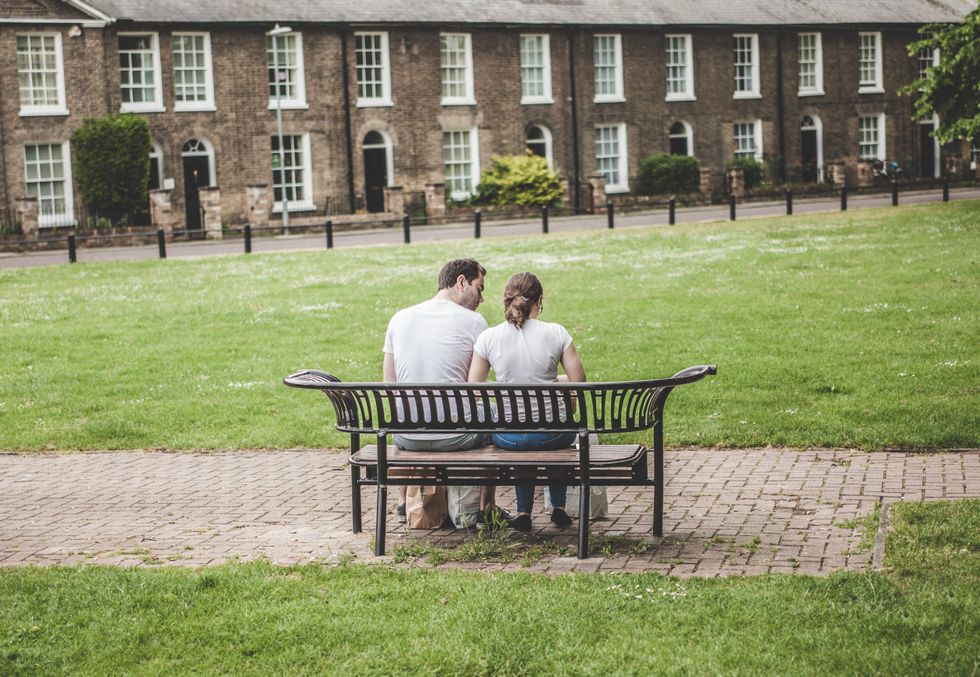 unsplash.com
As your best friend, all I ever want is for you to be happy. Because as best friends, we know exactly what makes the other happy. I know all your weird and quirky lingo. I know how much you hate certain foods and most of all, I know the things that are important to you in life.
I feel that I know you more than most people do, but one thing I didn't know was how much your new relationship would distance us. We went from doing everything together to only seeing each other when it's convenient… for you. Or for him…
He is always there like your little puppy. Or maybe you are his.
I'm not jealous by any means. I understand relationships and I knew one day this would happen…
I knew we would both find someone, and we would be so happy. But I never knew you would pick someone who makes you sad.
I never knew the time would come where we didn't hang out every single day. Where life gets too busy for the both us and we just can't find the time to even catch up. I didn't know this.
But most of all, I didn't know you would lose yourself.
I didn't know that you would stop doing the things that make you happy. The things everyone used to judge you for. You are the type of person who does things on YOUR terms and now they're on his.
I didn't know this.

I didn't know you would pick him over everyone in the world, including your family. That if it came down to the two of us, you'd pick him without hesitation.
I didn't know this.
But I do know one thing. I know that you haven't changed because people don't change that easily. You're still my weird best friend who enjoys doing nothing but annoy me 24/7 with your crazy hypothetical adventures that you love to make reality. The best friend who will drop anything to pet a puppy and take a picture of it to show me later. You're still in there somewhere.
I wish your boyfriend got to meet that cool girl because she's seriously the best friend in the world. But I don't think he ever will. Because if he did, he would know that he doesn't deserve her.
Keep Reading...
Show less
Featured
You know YOU are not determined by your romantic status
12715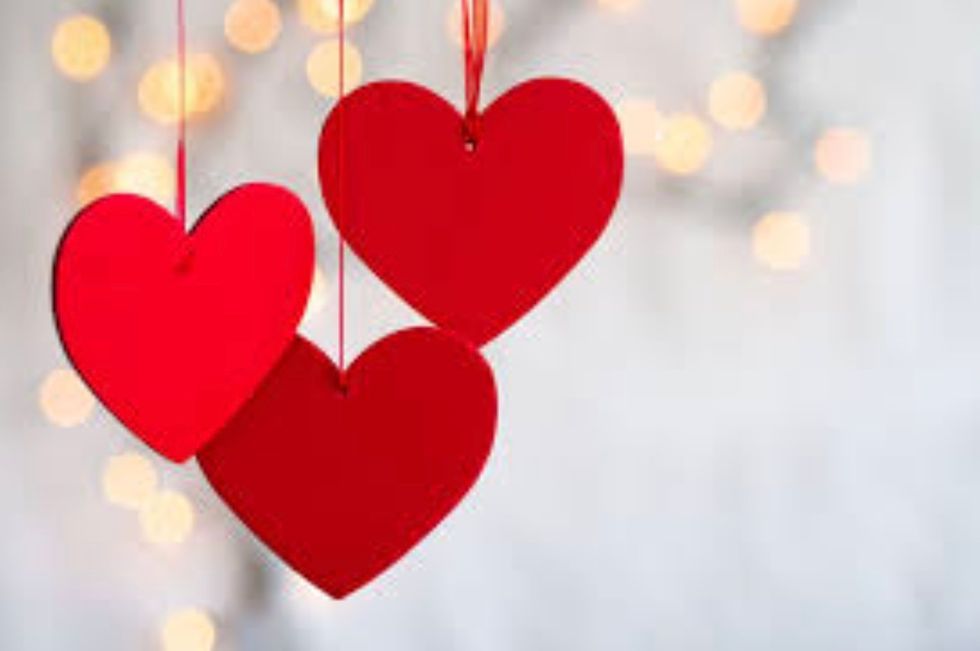 https://www.southbostontoday.com/celebrating-valentines-day-in-southie-next-thursday-of-course/
Although the most romantic and love-filled holiday is right around the corner, it's important to know that Feb.14, the middle day of the shortest month of the year, doesn't need to be determined by your current romantic status. With that being said, you can either choose to sulk over the fact that you're single or you can make the best out of Valentine's Day without even having one.
Here are a few ideas to celebrate the day:
Galentine's Day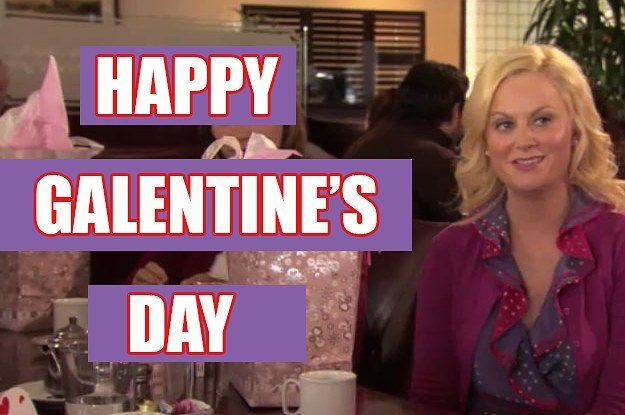 For those of you who aren't aware of this truly awesome day, Galentine's Day was coined by superwoman Leslie Knope on Parks and Recreation.
Who needs a significant other when you have your group of gals. So grab your closest friends and watch a collection of cheesy movies whilst shoving your faces with pizza or visit the local pub for a few drinks. Celebrate Valentine's with your true soulmates.
Have a party
It doesn't matter if your group of friends are couples and singles because everyone is always up for a party, especially if it falls on the day where it's impossible to get dinner reservations. People will always love and appreciate a fun social gathering.
Treat yourself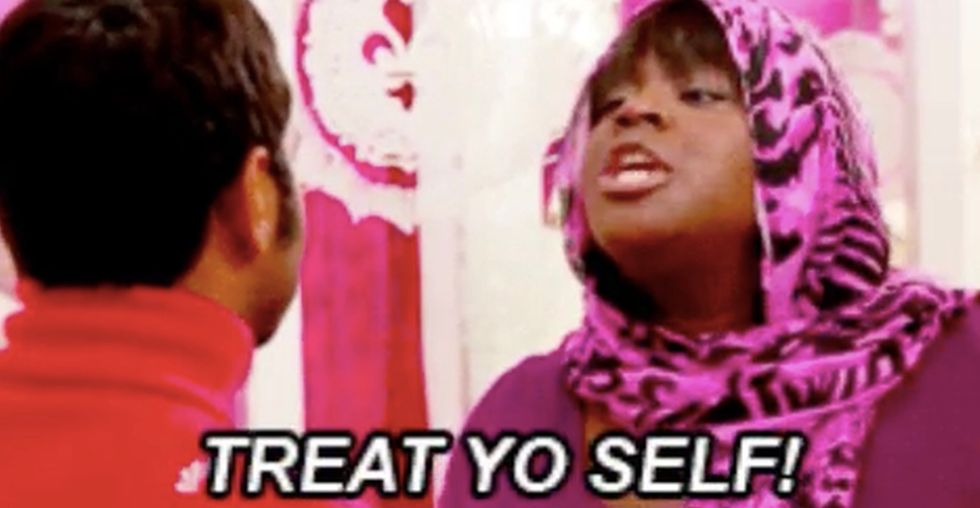 https://mashable.com/2017/08/06/free-ways-to-treat-yourself/
Lucky for you, you don't have that added stress of having to splurge on a special gift for your Valentine. With all that extra cash in your pocket, it would only be fair to treat yourself. You know YOU better than anyone else, so why not take yourself out for a little shopping spree or dinner. Splurge on those pair of jeans you've had your eyes on for months, maybe that gorgeous handbag you've only been able to dream about, or that mouth-watering meal and dessert.
Keep Reading...
Show less
Subscribe to Our Newsletter