This past weekend I presented my Capstone Project at our Senior Showcase for my major. Part of the event included snacks and hors d'oeuvres, and I volunteered to make Peaches and Cream Mini Cupcakes from a recipe that I found online.
The only issue that arose from this offer of my abilities was that I had never baked anything from scratch ever before. As I sat all of the ingredients on the counter in front of me to begin, I realized just what I had gotten myself into. Here are some of the thoughts I had while attempting this feat.
1. Well, I'm glad I bought a box mix for cheesecake bites in case this doesn't work.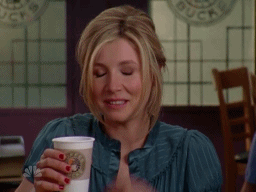 This looks entirely too hard, and I have to prepare for the worst.
2. This is not going to end well.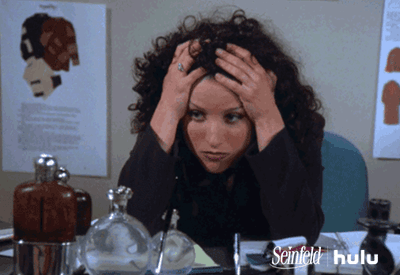 How has baking from scratch ever been a thing before?
3. I wonder if there's a kitchen counter under all of this flour.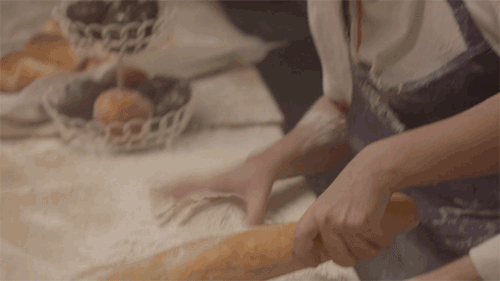 I may have missed the bowl...a lot.
4. I'm going to try that cool egg yolk removal technique I saw on Facebook.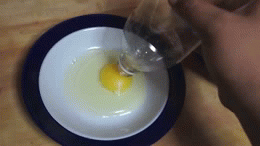 And it worked! Well, sort of.
5. This mixer is temperamental.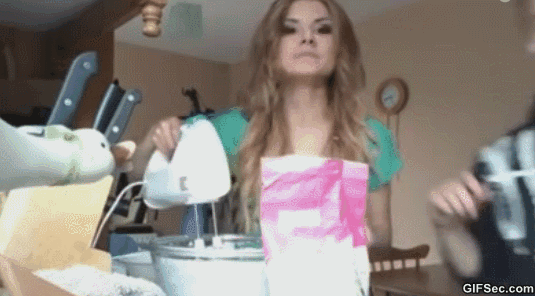 There may have been batter splattered everywhere.
6. Why is this batter so thick?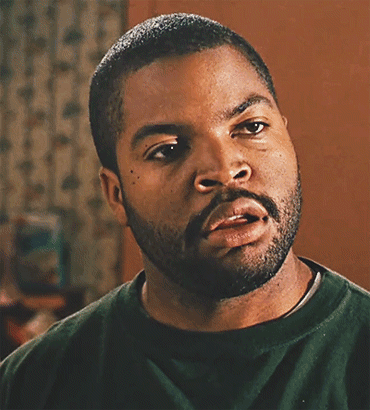 Is this supposed to look like this?
7. Let me just go ahead and taste test this batter.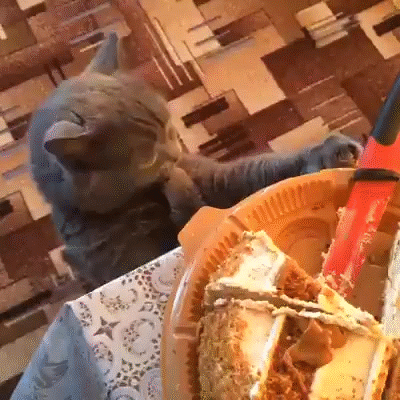 Wow, this is tastier than it looks.
8. Okay, batter, get off the spoon and into the cupcake paper.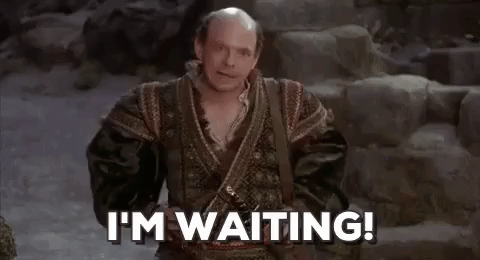 I did not sign up for sticky batter. I think it's taking longer to spoon it into papers than it was to make the batter!
9. Fill cupcake paper halfway. Okay, this should be easy...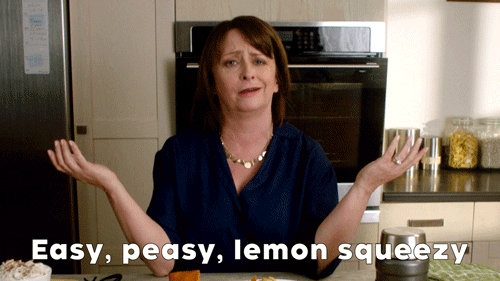 Or not. More like three/quarters full.
10. Spoon the preserves into the batter. Wait! Not on the pan!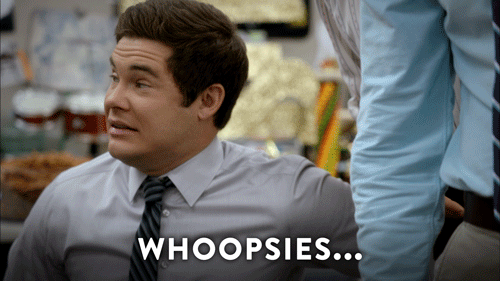 Who knew you had to have an aim for baking?
11. I need a wire rack?! *Runs to Wal-Mart*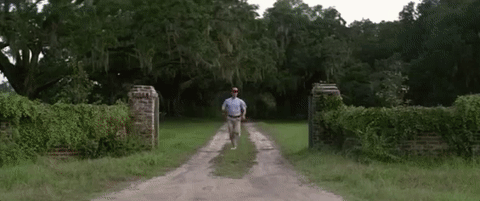 *Wal-Mart is sold out* Okay, I guess I didn't need one after all.
12. They're actually baking!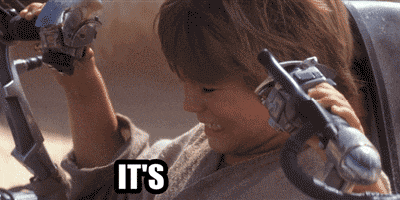 Let's hope all of that effort wasn't for nothing.
13. Wow, this smells really good!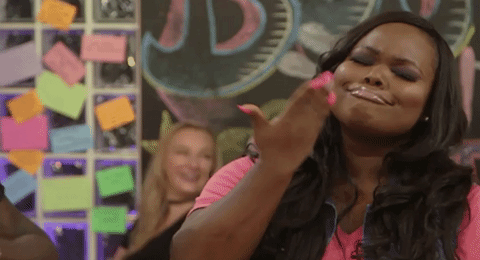 That can't be a bad sign, right?
14. These look ready, right?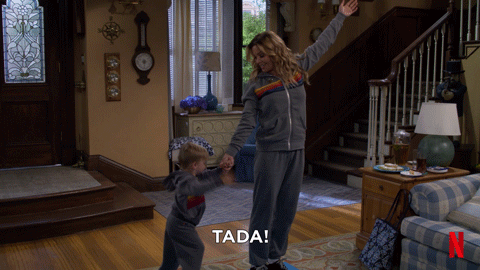 *Inserts a toothpick into the center of the cupcake* YES!
15. Okay, let's get these out of the hot pan.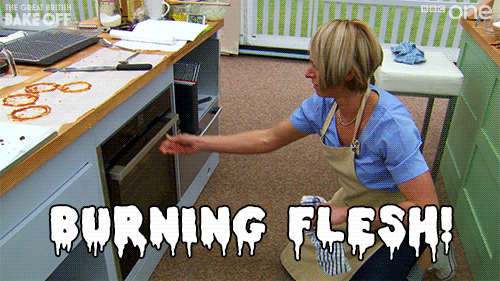 *Burns fingers* OUCH!
16. Why are the peach preserves sticking to everything?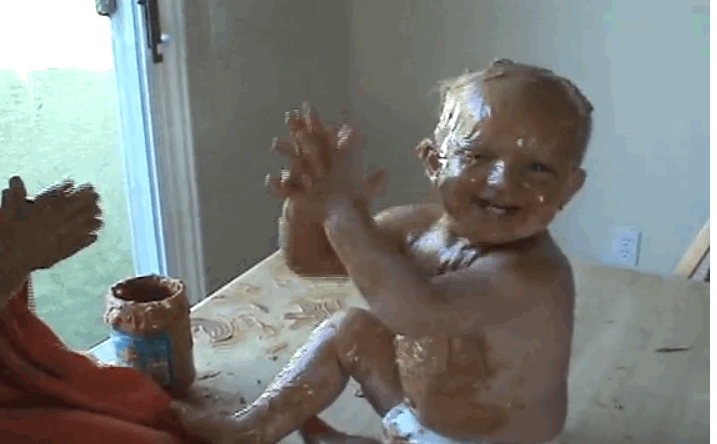 Oh, that's what I was supposed to use the cooking spray for!
17. Wow, they actually don't look bad!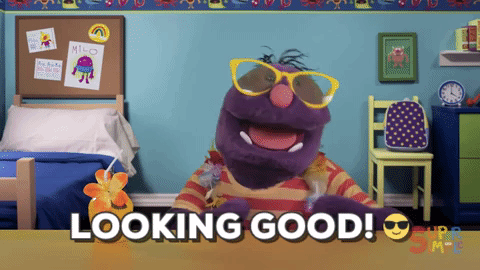 Let's hope they taste good too!
18. I think I'll just make sure these aren't poisonous.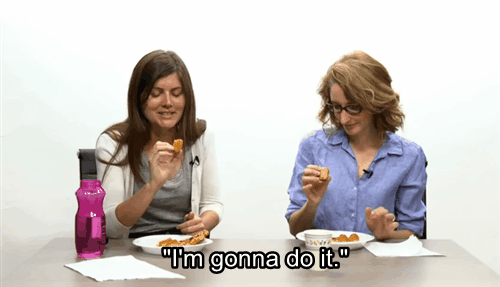 Oh, wow, these are actually good.
19. I think I'll add professional baker to my Instagram bio.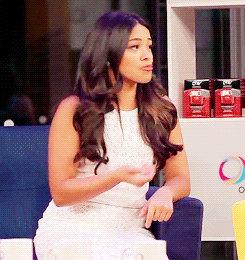 Is it too soon for that?
20. Okay, now to frost these babies.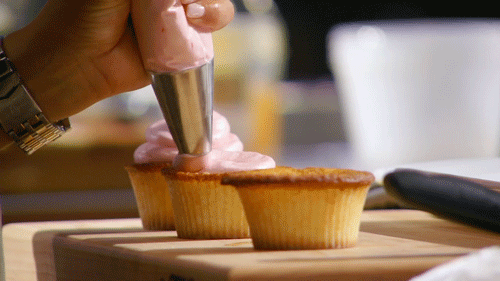 Okay, now this I have down to a science.
Folks, I owe all my baking abilities (luck) to my mom. She's baked many recipes from scratch for as long as I can remember. I've watched her decorate numerous cakes, aided her in adding ingredients to mixes, and taste-tested every batter I've been able to. Shout out to my mom who definitely needs to open a bakery. Like yesterday.