Emmanuella is a San Francisco native and a cinematography major at SVA NYC. She works mostly with film, so for this photo shoot we experimented with an expired roll of color film! Check it :)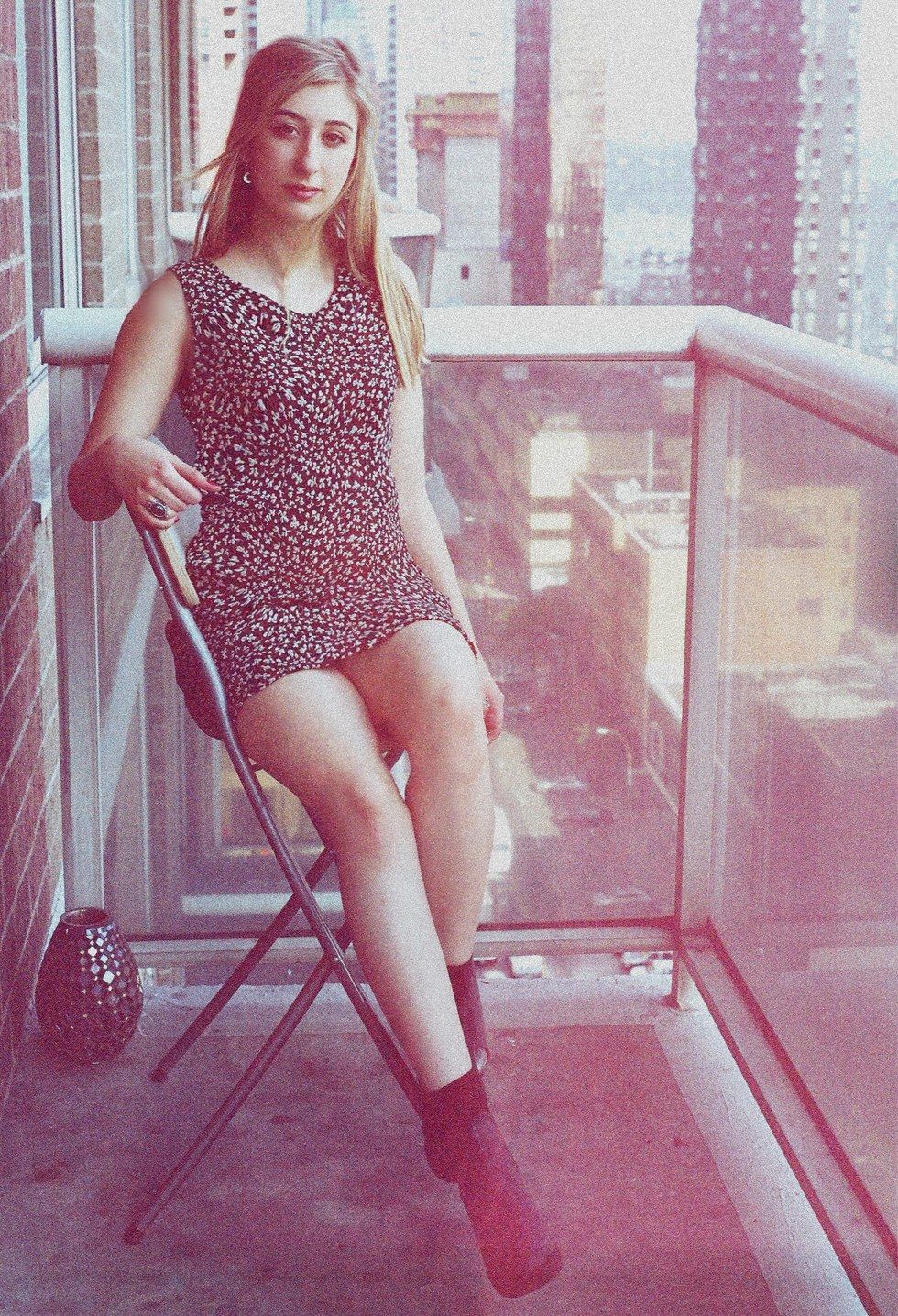 Storm: When did you decide that you wanted to be at SVA?
Emmanuella: I did a pre-college program when I was in high school and I did a class on film and that really changed what I wanted. Before that I just wanted to do photography. Film ended up being so much fun and I could do so much more with it. So in that class I did a video self-portrait on 16mm film and this band called The Holograms saw it and asked me if I could edit it for their music video.
Emmanuella: This was when I was 16, so I was really surprised why they wanted my work. It ended up being featured in all of these magazines, Spin, Interview Mag…After all that happened I realized I was ready to just apply to schools out here specifically for film because I knew that if I already had this exposure after taking one class, I should keep going.
Storm: Why New York?
Emmanuella: I wanted to come here because I knew it had a strong film community. It was either that or LA but I didn't want to stay in California. Being somewhere different was important to me.
Storm: What was your favorite class at SVA so far?
Emmanuella: Production class. It's where we actually get to make our own film. We learn all aspects of being on a set.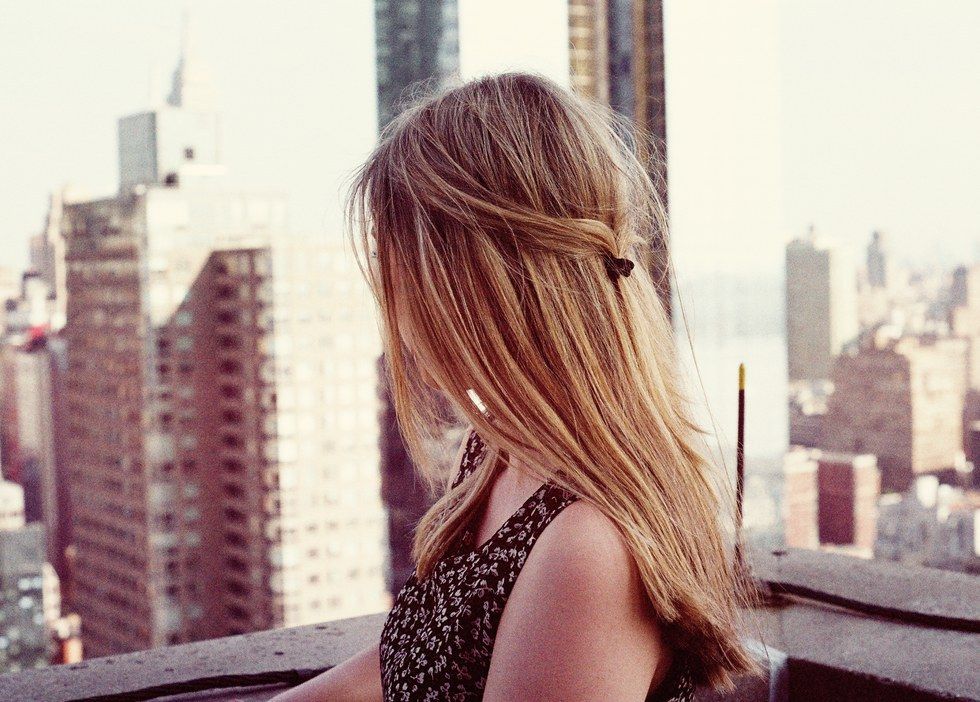 Storm: What's your working ritual?
Emmanuella: Depends on what I'm shooting. Sometimes I don't even write a script because there's no narratives to them, it's just experimental. But if it's a music video, which I like doing more, it's more creative for me. I like to have total control, my own idea and concept and then shoot it myself. I like to DP and direct. The type of colors I see when I hear the song, I write down everything that comes into my brain as I go, trying to find a theme that matches the song.
Storm: Favorite project at school?
Emmanuella: My short film called Mère d'Inri. It's an experimental film about losing innocence and purity. It's my favorite because of the cinematography.
Storm: What was the color scheme?
Emmanuella: Whites, reds, and greens. I got this girl to stand in Prospect Park and she was in this white dress, and then the white rose she's holding starts to have blood on it because of the whole loss of innocence theme.
Storm: What is your conceptual approach?
Emmanuella: I like focusing on things that are dream like, and ethereal. I like things that's aren't so straight forward, more things you would see in your dreams, a fairytale. I also like to DP other people's films, because I want to bring their vision to life too. I love framing shots, and lighting things, I just have the right eye for it whether it's my idea or someone else's.
Storm: What are you looking forward to?
Emmanuella: I'm excited for this music video to come out with Dead Leaf Echo. I did it all in super 16mm film, which is the first time I've done that. We filmed in the middle of nowhere in Long Island, it was a preserve, I guess. It was freezing and took months of planning. But I think it's going to get really good reactions. I'm also just excited to learn more about cameras and lighting, it just never ends. I'm constantly trying to perfect it by being around people that are better than me. It's essential to always push yourself to get out of those student shoots and get into more professional sets. I've learned so much more from doing things like short films and commercials by getting myself out there.
Storm: If you could give yourself a title in five years what would it be?
Emmanuella: Cinematographer. I'll be 25, I would want to be DP'ing commercials and short films that are featured at festivals. There's so much competition.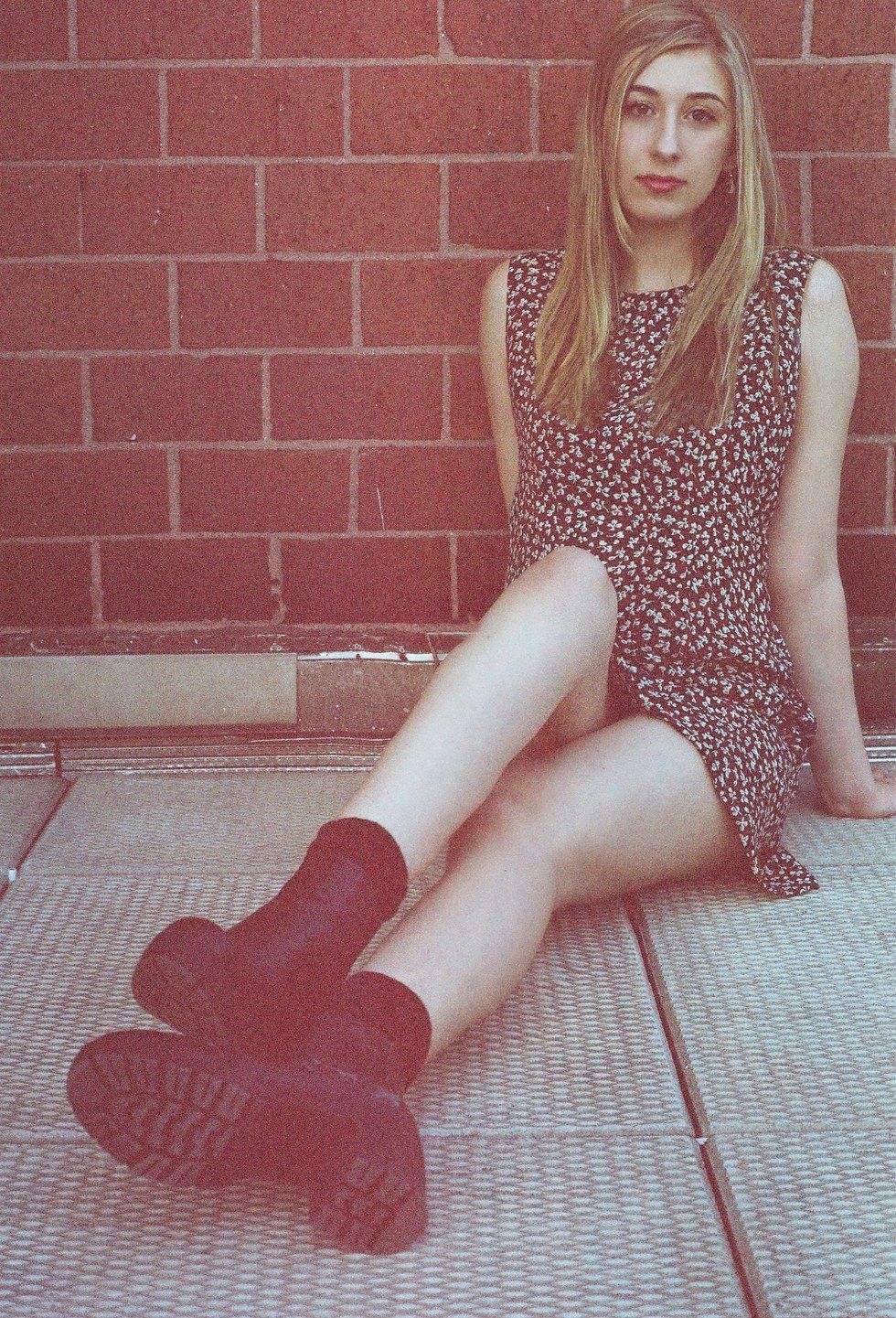 Storm: When people see your work, what five adjectives do you want them to walk away with?
Emmanuella: Refreshing, different, breathtaking, inspiring, and beautiful. I want to leave a mark, like, "Emmanuella did that." I don't want to be among a pool of cinematography, I want to stand out.
Storm: What makes your work stand out?
Emmanuella: That I work mostly in film. A lot of people have discontinued that medium and style and I think it's so essential for color. There's nothing wrong with digital, but film has that special quality.
Storm: What are some challenges that you run into with cinematography?
Emmanuella: Things not looking just as you imagined. You only get a certain percentage of what you imagined in your head. I always shoot for over 100% then you'll get maybe 80%. I've learned the hard way, trying for only 50% gets you 20%. Now I try so hard to give over 100% every time in everything that I do.
Storm: Are you excited to take other art classes?
Emmanuella: Next year I'm taking another photography class, Darkroom Tech, and what we're going to do is learn about tintypes, cyanotypes; analog stuff. It's with many more different chemicals than just regular black and white developing.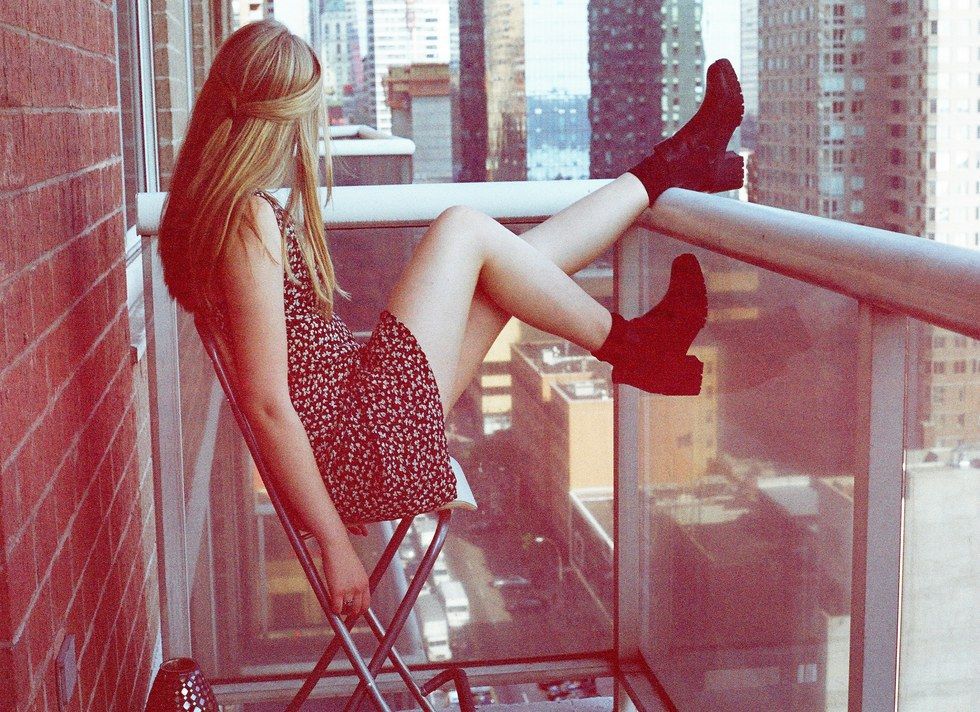 Storm: What's another art medium that you would pursue if you could?
Emmanuella: Painting, if I were good at it, because of the use of light. I can't draw at all though.
Storm: What are some mentors you look up to?
Emmanuella: Emmanuel Lubezki, and not just because we have the same name… There's this amazing DP, Kate Arizmendi, who I was able to work with and I look up to her so much. Ashley Connor is amazing, there's so many. Reed Morano shot the Lemonade video, she's super cool.
Storm: What is it you like about them?
Emmanuella: The fact that they're girls. The percentage of women behind the camera is very low. Male DPs are really good but, you add a girl to that studio, they have a whole new perspective.
Storm: How do you think being a girl affects being a cinematography major?
Emmanuella: They don't take you seriously. I'm 5'3'' and all they can think is, how would she be able to carry a camera, or light this set? I love to do handheld filming, I had this giant thing on my shoulder and it didn't phase me once. What frustrates me about it the most is that, we're all there to learn. "Oh look over there, they don't know how to do anything." Yeah, we all don't know, we all came to learn and become masters, no one IN college is a master.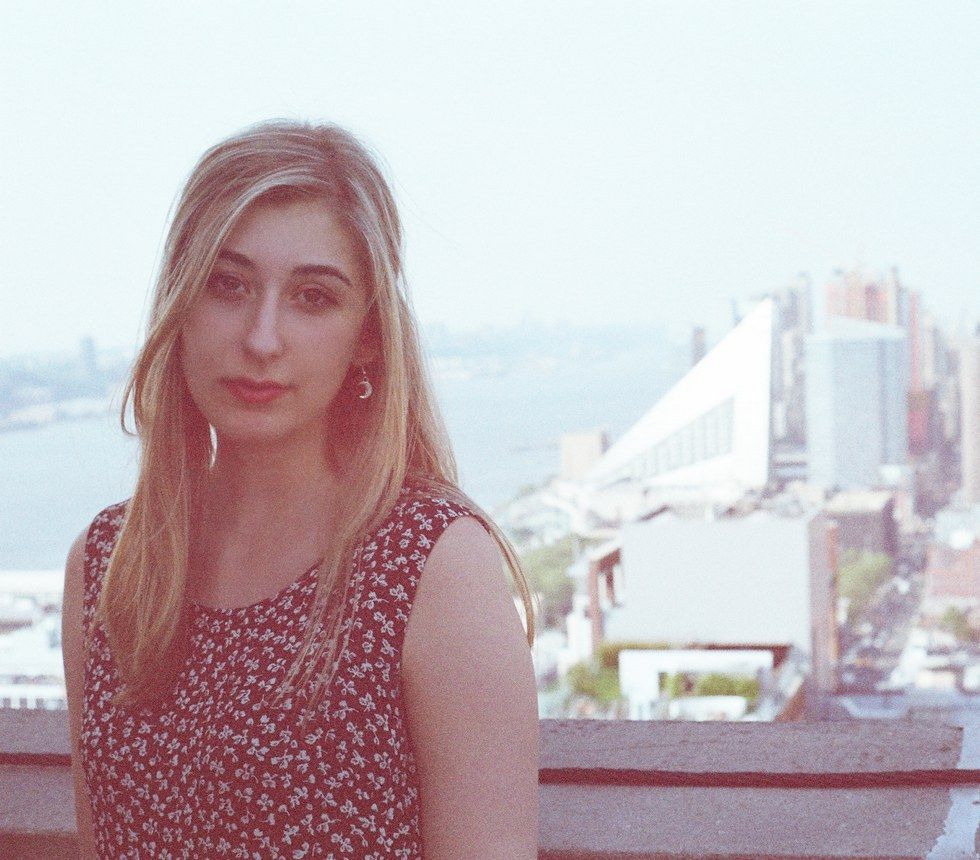 Check out more of Emmanuella's work on her website: http://www.emmanuella-zachariou.com !
IG: @emmanuellazachariou