This past week I went to the Leonard Lief Library, my school's library, to do some homework. I rarely do any homework (which is something that you should not delve into) however, I was having trouble with a mathematical proof from my Analysis class. It was the first time that I visited my school's library to sit down and do homework since my first semester at the college. I was with the Squad, a group of pre-med, engineering, and mathematics students of which most of them, like me, serve as officers in our college's Student Government Association.

The time was 09:45 pm. I headed towards the third floor, and met up with two of my friends who were doing homework while the rest of the squad stayed on the second floor to study chemistry. My friend Zara and I began to discuss our homework. We had to prove the following statement: if a>0, prove that 1/n < a < n for n in N. We began to share our idea, to look in our notes and books and then we began to try different arguments and see if they made any sense. Then at 10:45 pm there was an announcement that came through the public announce system. It said something along the lines of "Please return your items to the reference counter, the library will be closing in 15 minutes." This was my first time getting booted from the library, and just as we had begun to make progress.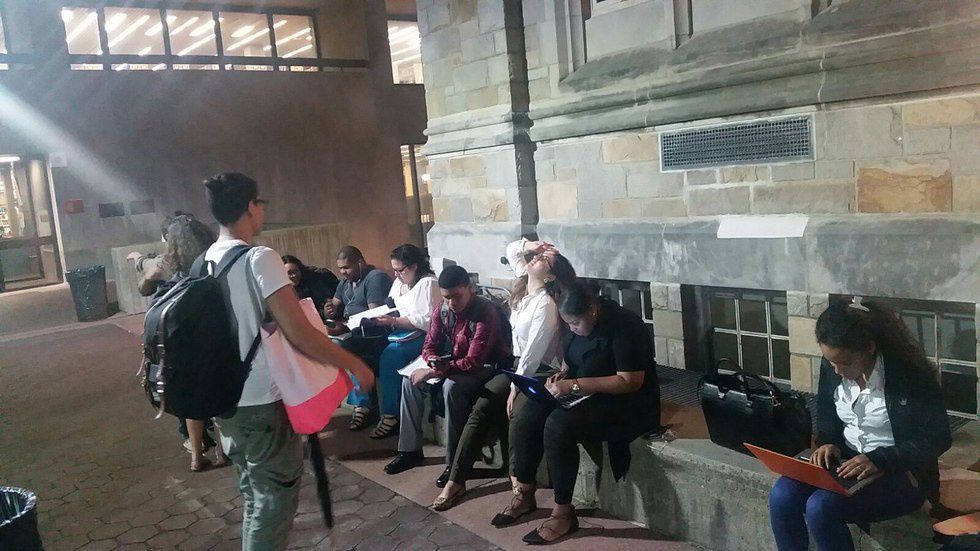 As part of Lehman College's Student Government, we have made it our priority to try to extend our library hours, especially during finals and midterms. Other campuses of the City University of New York such as the City College of New York and Baruch College have their library open for 24 hours during midterm and finals week. It has become very tedious and dangerous to be traveling almost an hour to these CUNY campuses because our campus is behind the times when it comes to prioritize the student's learning. Students go to our library until 11 pm, then take the D train to City College and try to finish their work there, however they don't even have the option of printing because they can't use their Lehman accounts to print at City College.
How can an institution of learning not provide adequate hours for its paying students? As it stands now, students have to travel to Manhattan to use the libraries at City College or the Graduate Center, and then having to travel on the train, very late at night, back to the Bronx. I hope that the school pays attention to this issue in light of the new school president and that this issue is addressed.