Most people get to college and can't wait until they can move out of the dorms. I was the same way until every time I tried to find an apartment with my friends, there was always some complication.
Somehow despite all the complications, I was always the one who got the short end of the stick. Since I'm a more of a passive person, I sometimes let things slide becuase I dislike confrontation. However, I have learned that it's too important to not say something if I am bothered.
I've done this twice, and been happier that I said something rather than letting it go. I did not appreciate being taken advantage of again. I have learned several hard lessons about off-campus housing that I just wanted everyone else to be aware of, so that they do not make the same mistakes.
Some people may have been lucky and never had any problem. However, I'm sure it happens more frequently than not.
1. Talk about everything before the lease.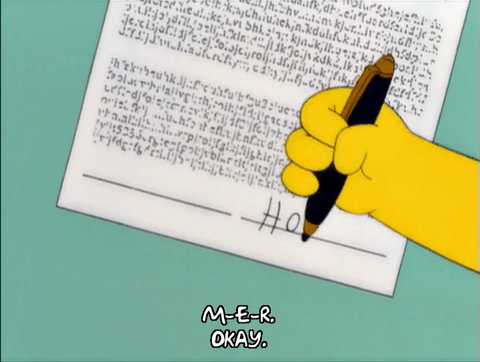 Giphy
Depending on how the lease is set-up, there are different conversations that must happen before signing the lease. Talk about the room sizes, a cleaning schedule, people's party/study habits, etc. It might not seem like a big deal until you start living with the people and it does. Just remember that when talking about these items, there always needs to be a compromise. There should not be one person who doesn't believe that things were evenly divided.
I wish I had done this before I signed my lease because I was left out of several decisions. Now, I am stuck with what the other roommates decided. One important thing that I learned is that you want to be strong in what you want, so that people don't walk all over you, and you want to have the a reasonable conversation. These people either already or potentially could become your friends, so talk to them.. It is best to have an open mind rather than assuming they are in the wrong.
2. Pick your roommates wisely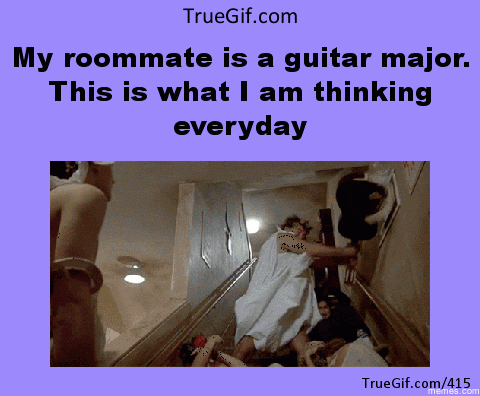 Giphy
Sometimes living with friends just isn't the best idea because that can put on strain on the relationship. I have heard of several instances where best friends lived together, but end up having a fall-out over an apartment. Just because they are your friend does not mean that you be great living together. If that is the case, it's better to live with people who have similar living habits than to live with a friend whose habits you cannot stand.
I thought I always picked out my roommates wisely, but it just wasn't the case. I must say that I would go back and probably choose differently.
3. Everyone is looking out for themselves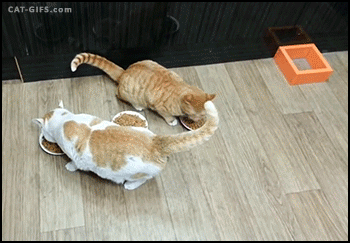 Giphy
It's an apartment that everyone is paying for themselves. When money becomes involved, there can always be a falling out.
I learned this the hard way twice when I ended up losing money on different apartments. Because of this, I found in the end the friendship really doesn't matter. I have not spoken to a couple of people simply for this reason. It is too expensive to just let other people run the show. Always make sure that everyone is turning in the deposits together and all signing the leases.
One time, it happened to me that I was the only one who had put a deposit down, so I ended up losing the money because no one else would live with me. Fortunately, the next time I decided to get an apartment, I was cautious about this. I did not expect for my roommates to decide on rooms without me and give me the leftovers no one wanted. You live and you learn, but they are extremely hard lessons when it's dealing with money.