Anderson .Paak's fourth album Ventura dropped on April 12th to much anticipation. Personally, neither Oxnard or Ventura have surpassed Malibu as his best work, but this latest project has its highlights. His music brings soul, funk, rap, jazz, and even rock together (along with his band, The Free Nationals, as backup), which Ventura blends throughout. Dr. Dre's production credits on both of .Paak's last albums have not been on form but they're not entirely bad. .Paak outshines the production with his drumming and vocals, even the featured guests like Andre 3000, Lalah Hathaway, and the late Nate Dogg. However, these are 11 lyrics from Ventura that will have you pumped and flexin' all over the place.
1. "If they build a wall, let's jump a fence, I'm over this"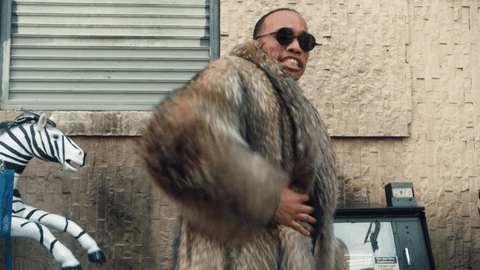 Giphy
.Paak has criticized social and political trends as of late, especially here on "King James". Gives us a simple way of just jumping over a wall that Trump wants to build.
2. "Your mind is a stairway, knock on Heaven's door"
Song: "Twilight". Andy references not one, but TWO classic rock songs that are still celebrated today, "Stairway to Heaven" and "Knockin' On Heaven's Door"...what can't this man do?
3. "I'm so gone, so far, I deserve more"
Song: "Come Home (feat. Andre 3000)". Although a very simple lyric, it seems as though .Paak is still reaching for the skies and leaving people (a lover?) behind. Andre 3000's verse is great, too.
4. "When you take somebody for your own/It can't survive on history alone"
Wow. What a freakin' lyric talking about how relationships should never be based on their history or the good times they USED to share, but for the evolution of their relationship and continue to love each other.
5. "It's the rap singer, the hook master"
On the final song "What Can We Do?", .Paak enlists Nate Dogg (perhaps from an old session or throwaway verse he recorded before he passed) and shouts him out in the first line. What a tribute.
6. "You're sniffin' too much, baby, I had to (Hide my yay')"
Song: "Reachin' 2 Much (feat. Lalah Hathaway)". Yay' is slang for cocaine that .Paak calls out since the girl in the song apparently has an addiction. He questions her and what she wants in life that doesn't involve crippling addictions.
7. "This is not some take you out for lunch/Wine and dine you and *cha* you on counter tops"
Song: "Winners Circle". Andy focuses on many of his past relationships into one symbolic lover, mentioning how he doesn't want to just have a one time experience with her (or series of hers lol). Interesting but awesome lyric.
8. "Our days are numbered, I'd rather count what I earned/My greatest summer was spent on festival runs in Europe"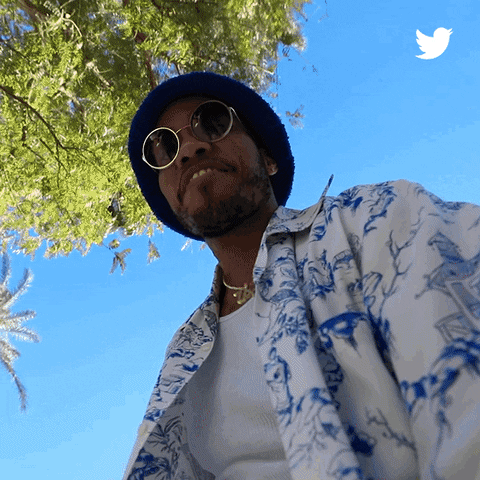 Giphy
On "Yada Yada", .Paak goes from love to thinking about where he's come from in his career. European tours for any artist means a lot since that's where many artists make their international fame. YES LAWD!
9. "And the coldest part is I'm not even there/I watch your feed, but I don't feed into that"
Song: "Jet Black". Andy calls out the ills of social media nowadays here that might cross into long-distant relationships or so. Great visualization there, Andy ;)
10. "I just hit the 1, shit, I'm in the Palisades"
The shortest track on the album, "Good Heels," Andy drops a few good lines about having a quick affair with a woman and what he did to do so, such as going down a California highway to meet her.
11. "Heard your fans want to keep you in the underground, cool/When I blow up, said I did it for MF DOOM/No cap, no cap"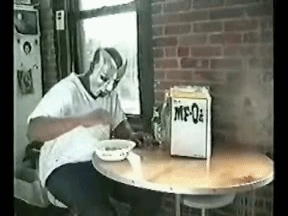 Giphy
YOU'RE DAMN RIGHT .PAAK SHOUTED OUT YOUR FAVORITE RAPPER'S FAVORITE RAPPER!
So here you go, some lyrics to ponder and listen for if you're about to have a full listen to Anderson .Paak's latest project, Ventura!