I remember being a little girl, always fantasizing about the glory of adulthood as a woman in America. Let me first begin by saying being an adult sucks. The responsibilities are never-ending, but that's beside the point. Anyways, I always imagined a sense of freedom, because that's what being an adult in America is supposed to mean. America is the land of the free and the home of the brave. However, as a biracial woman in America, I feel I am constantly trying to live up to idealized standards of beauty.
Beauty discrimination is deeply ingrained in American culture, and the range for what is considered to be ideal womanhood is very small. Speaking of small, let's begin by addressing societal expectations of female body image. In America, media everywhere heavily influences the ways in which people view themselves and others. Strategically, the diet-friendly dessert brand SkinnyCow logo employs an emaciated cow wearing bright lipstick, long eyelashes, and a tape measure around the waist.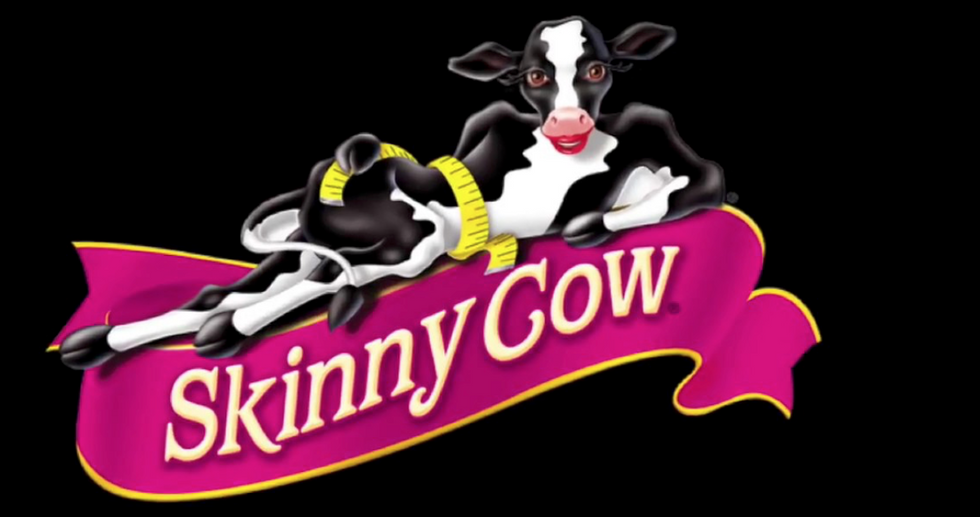 Skinny Cow Brand Logo Google Images
UMMMMM EXCUSE ME, cows are supposed to be fat! By comparing a woman to a cow, and suggesting the cow must be thin to be desirable, American women are objectified as animals and made to feel ugly if they're unable to meet such standards. One strong example of this involves former Miss Universe Alicia Machado and President Trump when Trump referred to Machado as Miss Piggy and referred to her weight gain as a "real problem." Trump, tune in because life is much more complex than a number on a scale. You can find the full story here.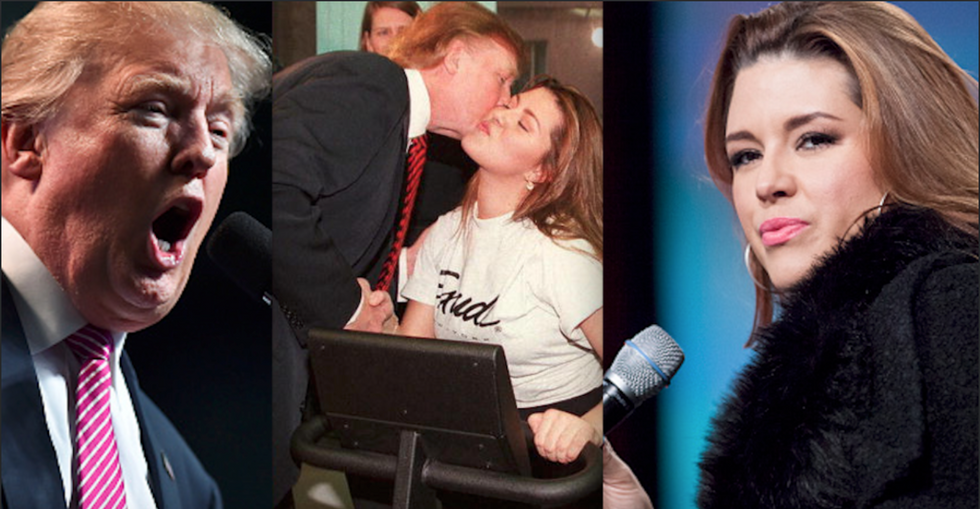 Trump and Machado Google Images
EVERYONE IS BEAUTIFUL. Why does society favor the thin? Society turns "skeletons into goddesses and we look to them as if they might teach us not to need" - Marya Hornbacher
FYI, society has it all wrong. Thinness has its problems as well.
Personally, I've always been self-conscious about my thinness. I workout consistently to increase my appetite and gain muscle weight. Just because society may approve of my appearance, does not mean I am satisfied with how I feel or look. Society tells me I should be thrilled, but just like other string beans out there, I am constantly in my head.
Every year, the glamorous Victoria Secret models hit the runway, and they make it look oh so easy. Accordingly, the criteria suggest the average V.S. model is at least 5'9", has a 24" waist, and has less than 18% body fat. For reference, athletes typically range from 14-20% body fat, while anything less than 14% can lead to organ failure and even death. You can find more information here.
This year, Victoria Secret chief marketing officer Ed Razek addressed the show's consistent exclusivity when it comes to casting models for the show. In a statement, Razek suggested transgender and plus-size individuals do not belong on the V.S. runway because such women do not exemplify the fantasy Victoria Secret is trying to sell.
Since then, many LGBTQ and plus-size individuals have taken to social media to address their rightful outrage. Perhaps the most famous clapback came from Nikita Dragun, a well-known Youtuber, Beauty Blogger, and a transgender woman. By embracing her uniqueness and celebrating womanhood and beauty in her own way, Dragun captivated audiences by letting her Angel wings fly in her own personalized, self-produced Victoria Secret ad. I probably watched her video ten times, while I could barely make it through the actual Victoria Secret Fashion Show once. If you haven't seen the magic, HERE YA GO!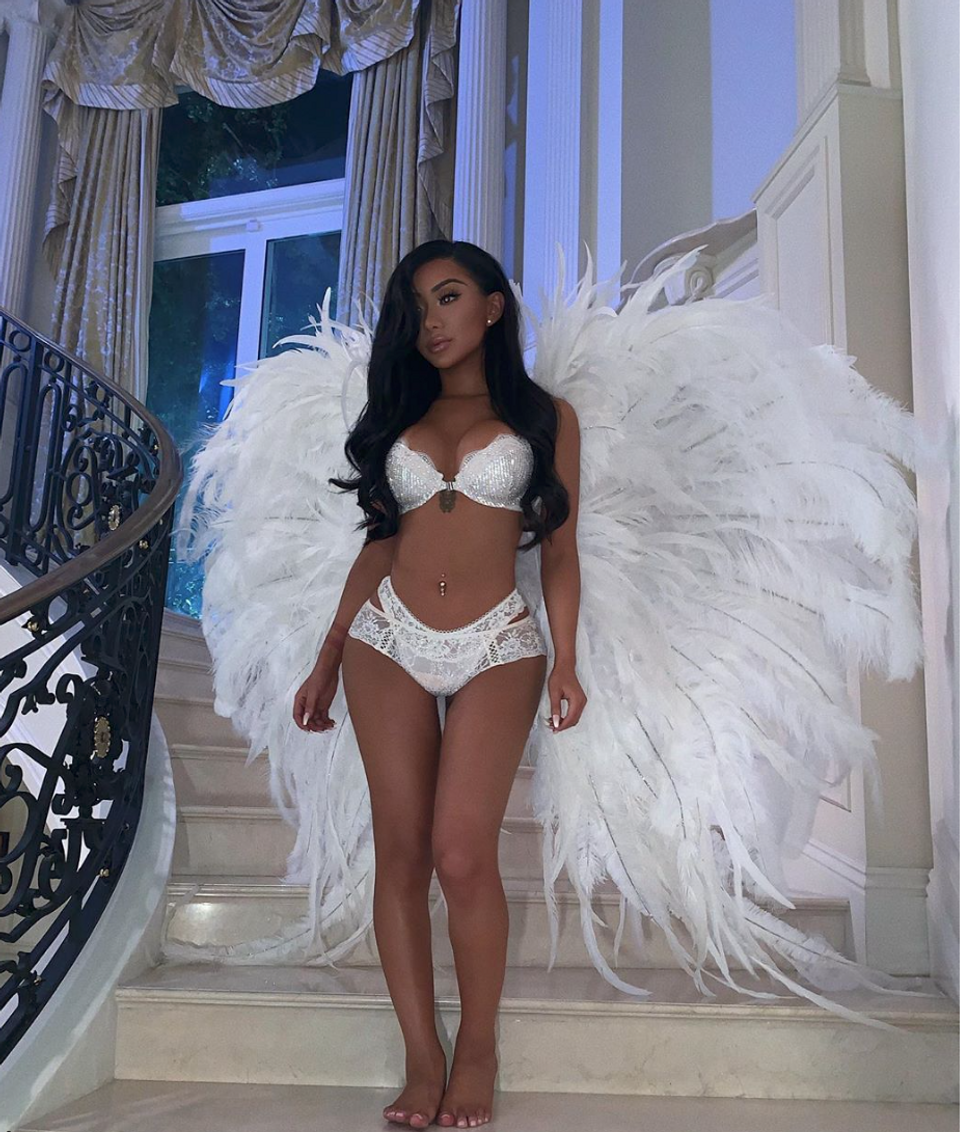 Nikita Dragun Victoria Secret Clapback Instagram Nikita Dragun
On the bright side, Victoria Secret has been featuring more women of color in recent years, including model Winnie Harlow. Making her debut as a V.S. angel this year, Harlow became the first model with vitiligo to walk the V.S. runway. Vitiligo is a skin condition in which the skin loses melanocytes or pigment cells. Discolored skin patches around the body may result.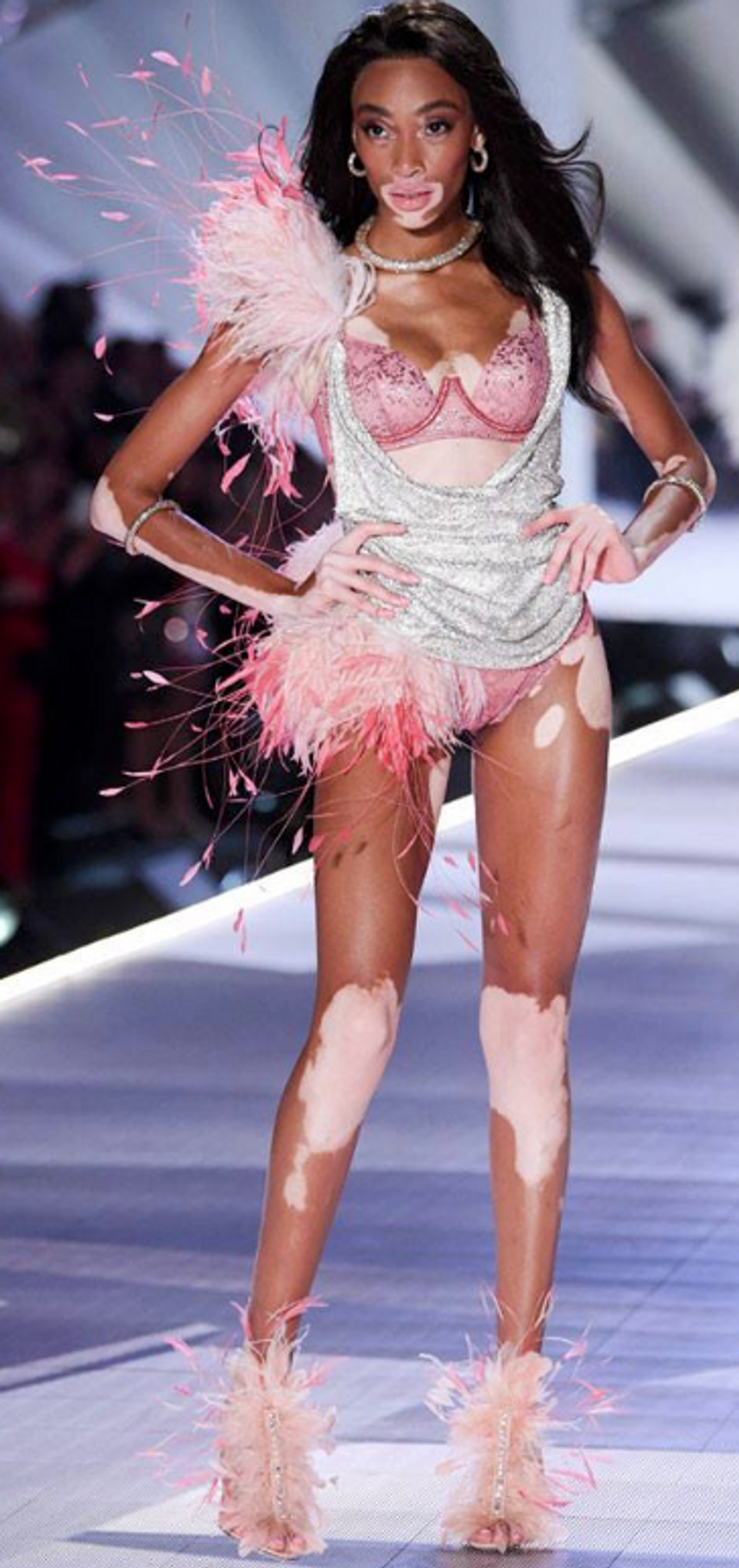 Winnie Harlow Victoria Secret 2018Google Images
I first learned about vitiligo from my step-sister, Cheri Lindsay. Featured in Dermablend Cosmetics' ad on Camo Confessions, Cheri and others confessed their individual skin insecurities, including acne, discoloration, tattoos, etc. The amazing video is worth a quick look, especially if you're looking for a new full coverage foundation!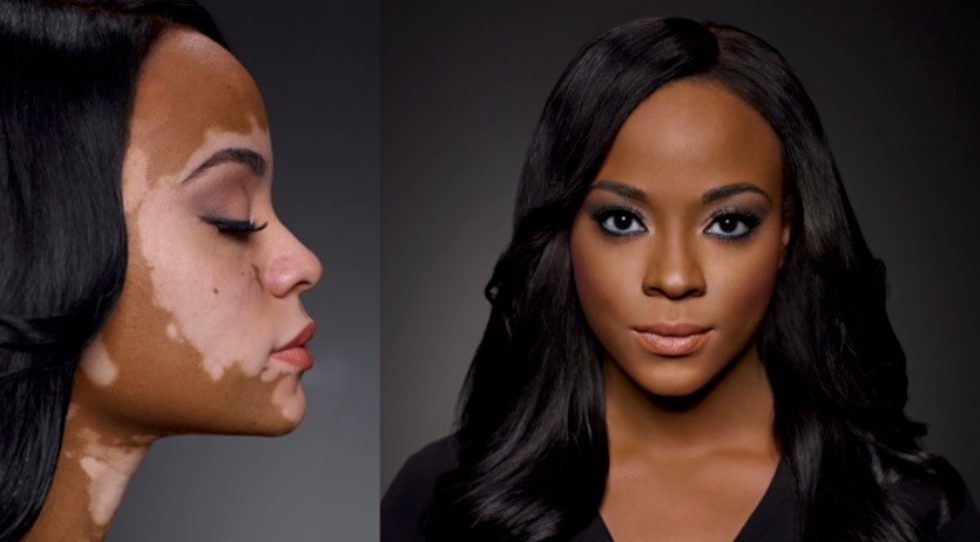 Cheri Lindsay Dermablend Campaign Google Images
With over 7 billion people on this planet, how does society expect us all to be beautiful? It probably doesn't, which means we as civilians must redefine beauty. I was going to say I remember the good, old days when fatness was considered a sign of wealth, but I was most certainly not around then. We live in a world where no two individuals are the same, and thus, beauty should not reflect such a small proportion of the population.
It's way past the time to stop fantasizing about qualities we will never possess and people we will never become. However, it is never too late to rewrite the rules of beauty.
ALL women and ALL people are beautiful because the definitions of beauty are unlimited.