The second season of "American Carnage" premiered today to one of reality TV's largest audiences of all time. The premiere, broadcast live in front of the Capitol building, was so "yuge" that it disrupted an American tradition as old as the nation itself. Donald Trump, former host of "The Apprentice" and "The Celebrity Apprentice," launched "American Carnage" in June of 2015, deploying a risky yet innovative format for reality TV. Using his aggressive persona from "The Apprentice," he took the scripted, insult-fueled drama of traditional scripted reality shows and unleashed it on an unsuspecting public in the real world. "American Carnage" has done away with the traditional closed set, becoming the first reality show to have real impact on its audience's lives. Although it enraged millions, ratings remained high, and the show dominated both the media and everyday conversation among Americans.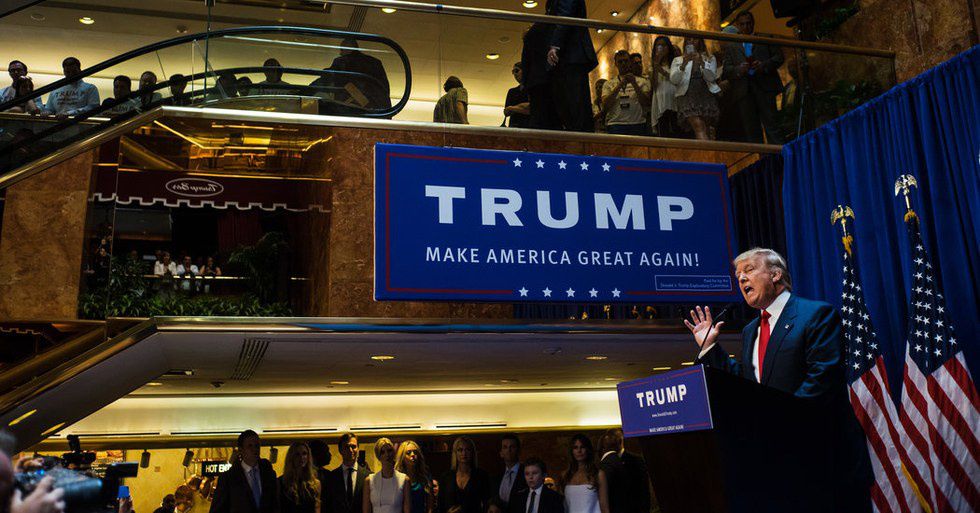 From the premiere of "American Carnage," it was obvious that this was going to be a reality show like no other. It was the first show to be aired on every major network. It was in such high demand that CNN even suspended news coverage to broadcast it. Whether excited by the ideals Trump put forth or enraged by his offensive rhetoric, Americans invested themselves heavily in the show. Perhaps the greatest measure of the show's success lies in the fact that, for the first time, arguments over reality TV replaced arguments over politics at family gatherings across the nation. Despite its smash success, "American Carnage" remained highly controversial due to the offensive nature of its content. Most industry experts expected the show to be cancelled after its first season due to mass protests that it incited across America and Nielsen data showing that most Americans turn off their TVs halfway through an episode.
However, at the end of what was expected to be the finale on November 9, it was announced that the show was renewed for FOUR MORE SEASONS. This left Americans and industry experts in shock, and proved that nobody understands the convoluted system that is used to decide whether or not to renew a reality show. The great success of "American Carnage" can be attributed to the brilliant work of Executive Producer Kellyanne Conway, who successfully widened the appeal of the controversial show when she joined the production in July 2016. Many also attribute the four-year renewal to positive reviews from Russian President Vladimir Putin and FBI Director James Comey, and to the fact that citizens of the rust belt states feel they have been overwhelmingly ignored by reality shows that tend to be set in coastal cities such as LA and New York. It is unknown what will come next in "American Carnage," but we can be sure to expect a dramatic new season that will surely redefine the reality TV industry.