Big spoons, you're appreciated and for that reason, I'm here to help you!
Thanks to some clever innovations, there's a couples pillow in town looking to help make cuddling with your boo a whole lot more comfortable for you and the arm that always falls asleep while doing so.
The Star Screen Couples Pillow is made with slow rebound memory foam and arched perfectly to keep pressure off your arm and hand while snuggling.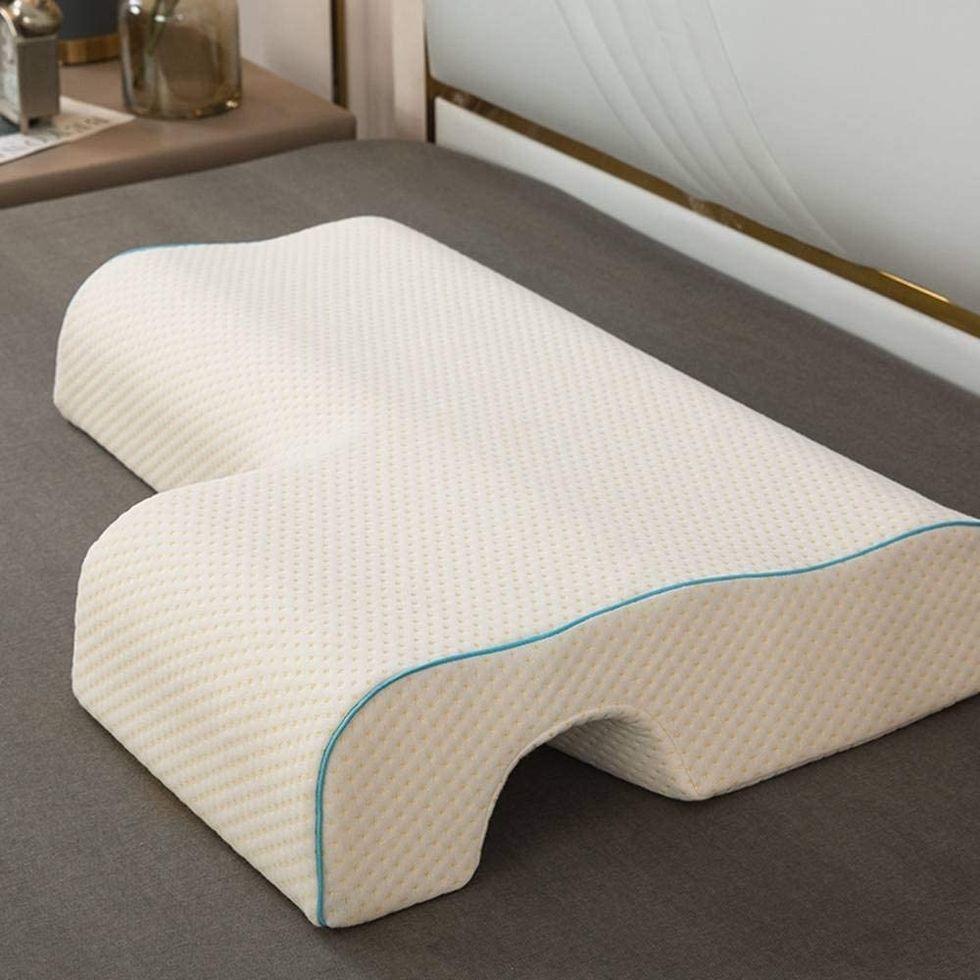 Whether you prefer to spoon on your right side or your left side, there's a cuddle pillow for you for $49.99. If your first thought was "$50?! To cuddle?!" Let me repeat: MEMORY FOAM. Also, I'll take this time to remind you that it's something you'll use every night to make quality time with bae better and a good night's sleep easier.

Interested in a cuddle pillow of a different shape? Try the Coodle Pillow.
As an Amazon Affiliate partner, Odyssey may earn a portion of qualifying sales.

Follow Swoon on Instagram.