Yes, you saw the title. And maybe you thought, "aw poor thing. I bet she wins at some things!" Well the truth is that I am a loser. But not in the sense of winning and losing.
I am a loser of things.
Ever since I was little, I would go into a room in the house looking for something, only to forget why I was in that room in the first place. I would leave toys around, and put things down, only to forget where I put them.
I have lost my keys so many times, without fail. Don't even get me started on locking myself out of the house or even locking my keys in my car. I can lose things even while they are in my hands.
As I write this now, my phone is currently lost in the business school. I've become so accustomed to losing my phone that "Find my iPhone" is one of the suggested websites I visit when I first open my browser.
I have lost diamond earrings, homework assignments that I worked tirelessly on, and even people. I am known by my friends as a "wanderer" because more often than not, I get myself lost places. It does not mean that I have no respect for my things, or that I do not care. It is quite the opposite in fact.
Luckily I have people who are always helping me find what I lost, and someone to always keep me on "Find my friends" and hold the spare key. And people who get frustrated with me or angry because I lost something... I don't mean to, so you getting angry will fluster me and it will take much longer for me to find things.
What is interesting is that I have a very keen memory. I can tell you exactly what I was wearing when I went to go get my license (A lime green Madrid jersey, black sweats, and orange shoes) 3 years ago, but if you ask me what I did with my new bracelet, I couldn't tell ya.
(This is a picture of my best friend saving me, per usual, because I locked myself out of my car in High School)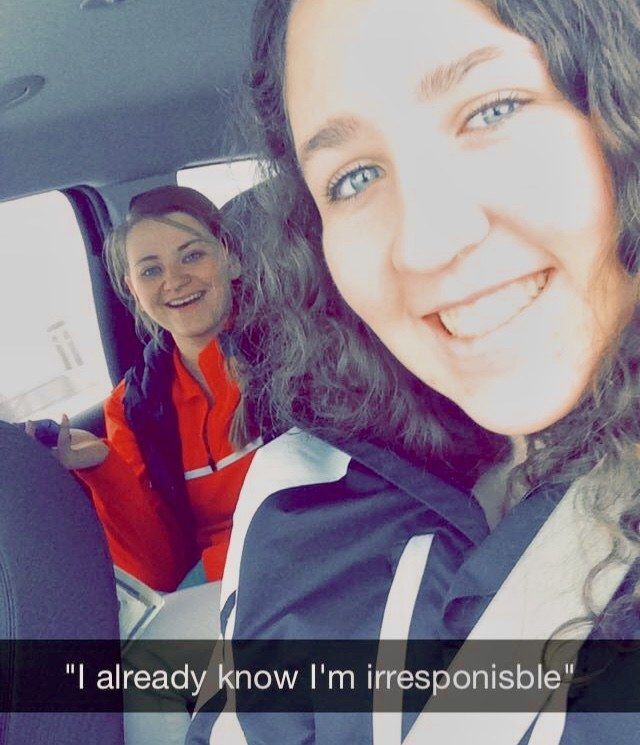 Some things will never be found, and some things are way more fun to find.