You probably know Alison Wonderland as a badass DJ, and you're right.
Like many other artists, she has a Twitter account, allowing her to communicate with fans across the world. This has given them the chance to talk to her, and her the chance to share all of her thoughts and ideas.
Listed below are a few of her meaningful and relatable tweets that will have you admiring more than just her music (which is amazing, have a listen).
Alison if you're reading this, you inspire more people than you know, keep being you.
She is genuinely passionate about her music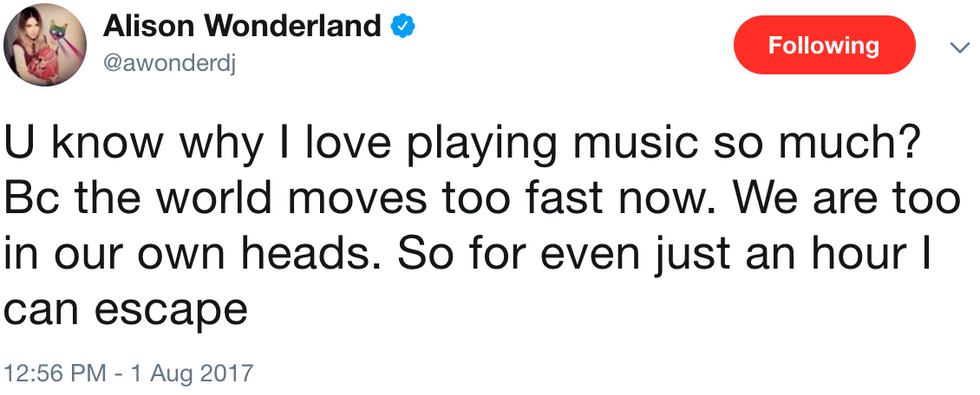 You can't fake that.
She keeps it real and encourages independence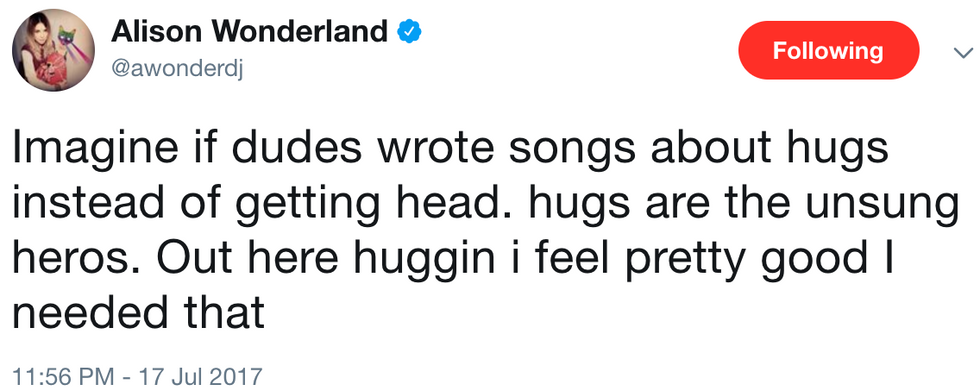 We all need more huggin'.
And she ALWAYS acknowledges the importance of mental health & embracing who you are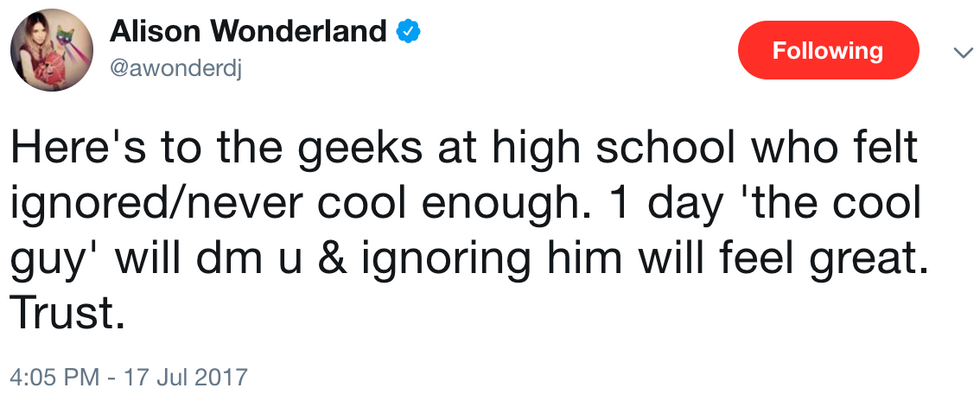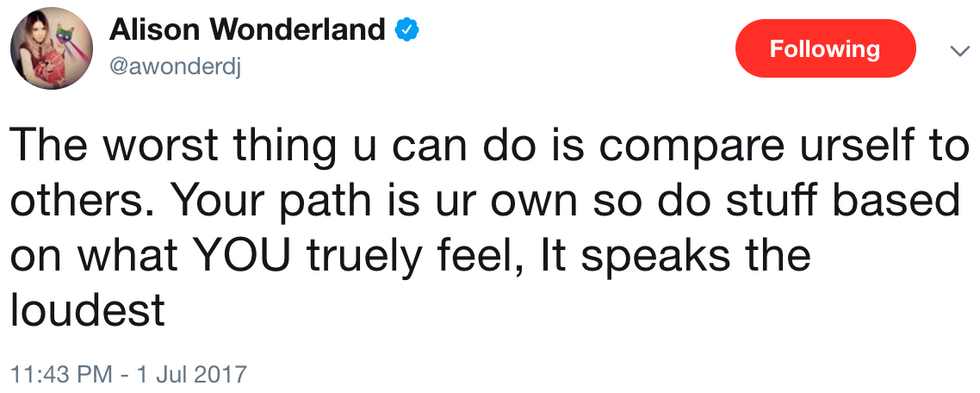 "I'd like you to pass this on to anyone not feeling quite themselves right now. They might relate. This might help. Sometimes we forget to live in the moment, that shit's important." - Alison Wonderland

@awonderdj