It's a stereotype, with quite some truth, that college students like to drink.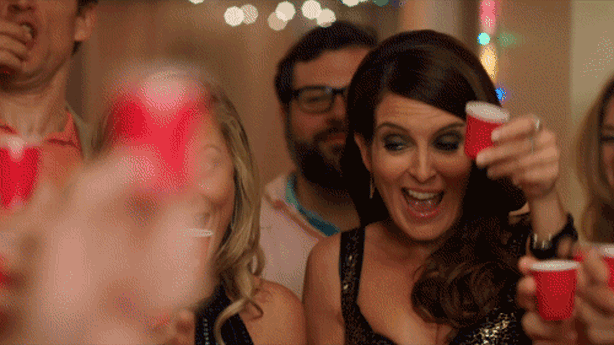 For many, it's their first time living away from home, and sometimes, away from overprotective parents. College is our first chance to go wild, and many of us do. We take our freedom, and open access to drugs, alcohol, and sex, and run with it.
But my message for college students experimenting with alcohol is this: you are not an alcoholic. Just because you're day drinking, or going out for Thirsty Thursday, or even storing vodka in your backpack, or doing any of the other crazy things college kids do - you're not an alcoholic.
Alcoholism is a physical and/or mental addiction to drinking alcohol. An alcoholic cannot control their drinking habits and are completely dependent on alcohol, thus disrupting the person's daily life, functioning, health, and safety.
You may joke that you are addicted to drinking, just because you're doing it Thursday through Sunday with all your friends. But are you doing it because you want to, or just because everyone else is doing it? Peer pressure has the ability to make you think you really want to do it.
Alcoholism is the most harmful form of alcohol abuse. It involves abusing the consumption of alcohol to the point of destroying your life, including your career, home life, and personal relationships.
Alcoholism can lead to domestic violence, divorce, and torn families. Some drunks are violent. Make a violent drunk an alcoholic, and you'll probably get a domestic abuser — whether that means hitting their spouse or children, it depends on the person.
Some people who grew up with an alcoholic parent could probably testify the destruction that alcoholism caused in their home, as well as in their parents' marriage, and in their own relationship with their parents.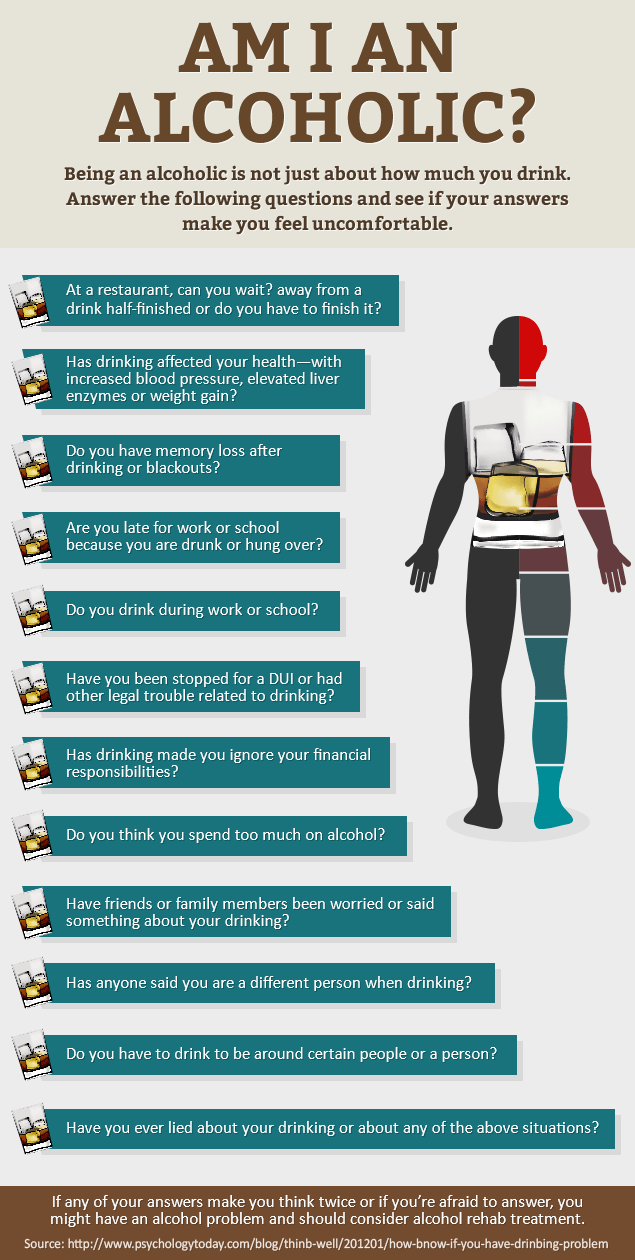 Alcoholism isn't a joke. It destroys people, families, and relationships. Don't joke around by calling yourself an alcoholic just because you're experimenting with alcohol in college. By doing so, you're undermining all the horrible things that alcoholics, as well as their spouses and families, deal with every day, including verbal and physical abuse.
Don't make victims of alcoholism the brunt of your self-depreciating humor. Don't laugh after taking a shot on a Tuesday night and say "OMG, I'm such an alcoholic!" It isn't cute.
Symptoms of alcoholism include starting your day off with a drink, feeling a need for or craving alcohol on a daily basis, and feeling unable to stop drinking once you have started - even if it puts you or your loved ones in danger.
If you truly are an alcoholic, or think a loved one may be, you should seek help. Call the alcoholism help line at 1-888-503-3287, or attend a local Alcoholics Anonymous (AA) meeting.
Cover Image Credit:
123rf