It seems like there are many bands releasing their albums all around the same time. The following bands not only have newer albums out but many of them you may not have thought of. Music is out there to be discovered by all, and I hope I can be a part in your discovery.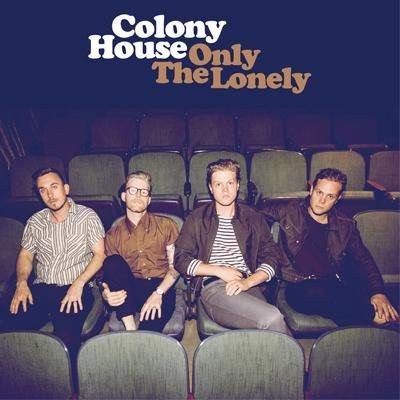 Colony House - Only The Lonely
This group of friends not only depicts music to drive to, but lyrics that will make your heart swoon. These four members from Nashville created such a well-rounded album that is hard to say no to. A beautiful blend of indie rock music that will bring you to your feet, and possibly make you cry. They provide a down-to-earth approach of what an album should look like.
Tracks to look out for: This Beautiful Life, You Know It, Cannot Do This Alone, You & I.
The 13-track album has something for everyone. You can listen to Only The Lonely here.
Currently, on tour, check out tour dates & tickets here.

Hippo Campus - Landmark
Brand new album, which came out on February 24th, is full of tunes you can chill out to. The group is from Minnesota, but that doesn't mean they can't write an album.
This band is quickly climbing to be one of my favorites, and one to look out for. Whether it be their quick jams or slow tunes, this album gives you everything you need. Their more indie sounding style might not be for everyone, but it is worth five stars in my book.
Tracks to look out for: Way It Goes, Simple Season, Western Kids, Buttercup.
You can listen to Landmark here.
You catch a date on their US tour, check out their website for cities near you here.

The Orwells - Terrible Human Beings
The Orwells fabulously puts out an album to rock out too. They never disappoint with each track that comes up on shuffle.
This band has always been in rotation on my Spotify playlist. Recently released Terrible Human Beings is full of songs to rock out too. The close-knit band hailing from Chicago, Illinois knows how to put out an album. On the heavier side, Terrible Human Beings combines excellent beats with lyrics to go along with it.
Tracks to look out for: They Put a Body In the Bayou, Heavy Head, Last Call (Go Home) , and Double Feature.
You can listen to Terrible Human Beings here.
Coming to a city near you, check for tickets for their US tour here.

Little Comets - Worhead
Last but not least on the list, recently released Worhead. Little Comets, hailing from the UK, is eccentrically vibrant and well-balanced. Not only is their album fresh, but they provide the perfect balance of alternative rock to indie tracks we all can vibe to. All songs have an immense background, making it a much more relatable album.
Tracks to look out for: Worhead, Common Things, and Same Lover.
You can listen to the Worhead here.
2017 has been a great year for music, and I suspect great things from all of the bands listed. Keep up to date on all things music on their band twitter pages.