Several weeks ago, Alpharetta High School's Future Business Leaders of America (FBLA) chapter assisted in various community service projects around the local area, including the Alpharetta River's Alive Roadway Cleanup and Alpharetta Scarecrow Harvest. Both of these events were held on the morning of Sept. 30, and were sponsored by the City of Alpharetta. Our chapter's Community Service Manager, Charlie Comeau, contacted the City of Alpharetta to organize these two opportunities for FBLA members to volunteer.
The first event, Alpharetta River's Alive Roadway Cleanup, took place at various locations around the Alpharetta area from 8:45 to 11:30 a.m. Volunteers improved areas around Cumming Street near Manning Oaks Elementary. This event was similar to the adopt-a-road program; volunteers worked on cleaning up the local Alpharetta roads and Greenway to create a better environment. In addition, these volunteers collected trash and cleared unsightly signage from the area. "It felt really good to help clean up an area that I visit so frequently," said one junior, Khushi Magiawala. "I'm really glad I could have a good impact on the students of Manning Oaks Elementary and the temple nearby."
In addition to Khushi, 14 of our AHS FBLA members volunteered at this event and served their community. Great job to these volunteers for providing their time to a great cause!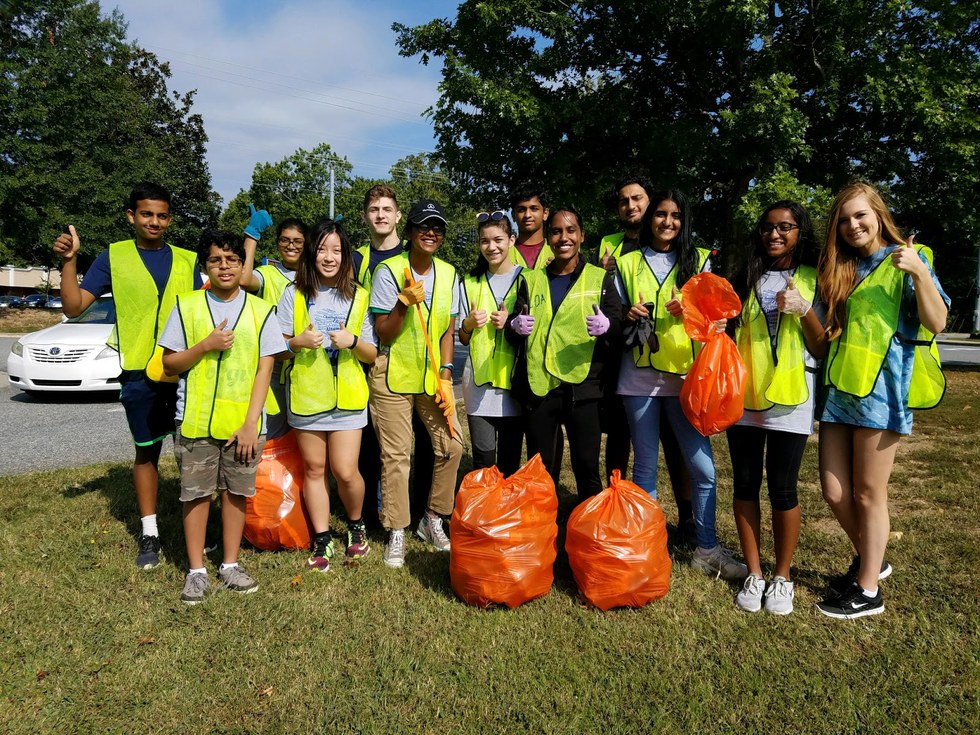 The second event was at the Alpharetta Scarecrow Harvest which took place at City Hall from 8 a.m. to 2 p.m. with 2-hour shifts. During the three shifts, 26 AHS FBLA members volunteered their Saturdays to help their community. The volunteers ran the local art booths and helped pin scarecrows on various roads. This fun event featured games for children, like a petting zoo, and other fun fall festivities to welcome the upcoming season.
Vaishu Adimulam, a sophomore at AHS and the chapter's Membership Director said, "Seeing each of the 75 scarecrows the classes of Cogburn Woods Elementary School had created definitely inspired me. Their innovation and creativity have sparked at such a young age."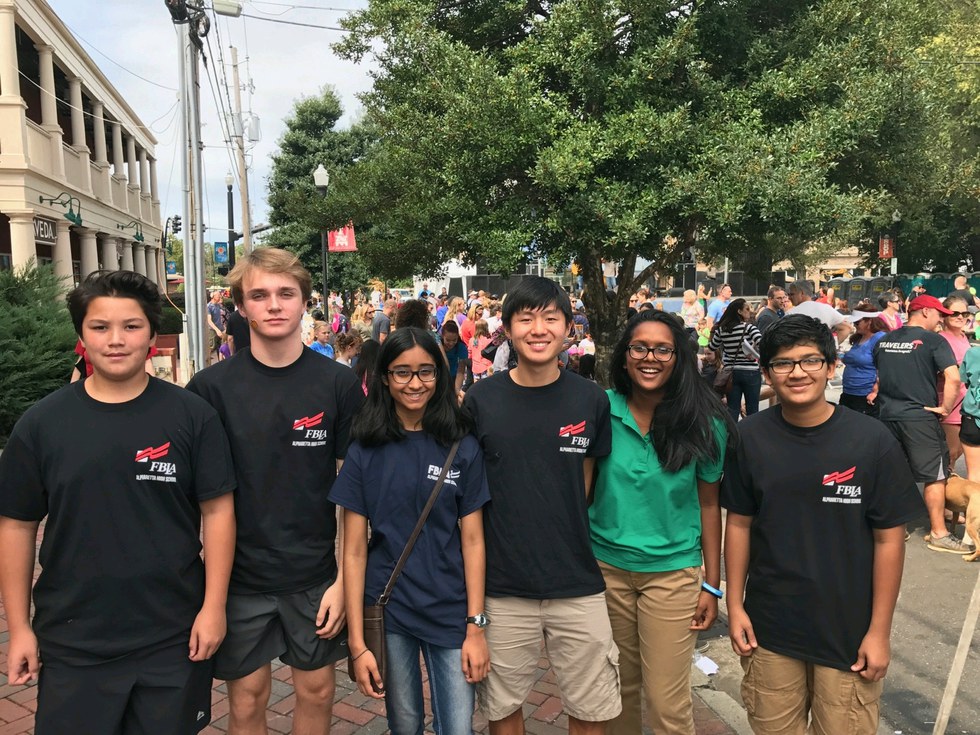 Our chapter is so grateful that our members and officers volunteered their time to serve our community. AHS FBLA will be having more community service projects throughout the year to help give back to our community, so stay tuned!
Cover Image Credit: Charlie Comeau