Over 53 counties have been effected by Hurricane Harvey in Texas, leaving hundreds of schools flooded or destroyed.
The ones that survived have students or teachers attending them who have lost absolutely everything.
Brianna Beverly of "Sun, Sand and Second Grade" is helping pair willing volunteers up with classrooms in need. Applicants are matched with a classroom to adopt, and classrooms are given supplies and/or gift cards to help get back on their feet.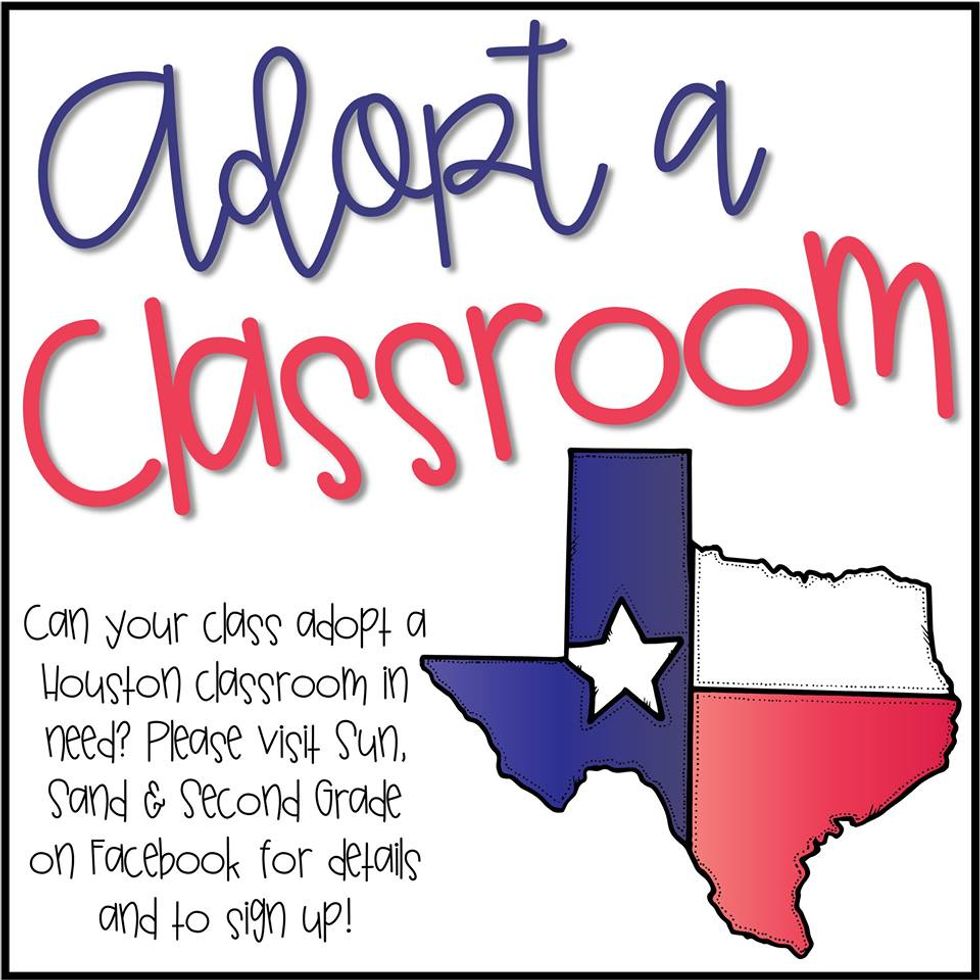 After everything Houston and the surrounding area's children have been through, going to a school not supplied with the things it needs to teach them at the end of it all, should be their last concern.
Teachers who have just set up and paid for their classrooms out of their own pocket, have had them wash away in a matter of days. They are heart-broken and in need of our help.
Basic dollar store or Walmart trips for pencils, pens, folders, markers, etc. could make a world of difference for these classrooms.
Some basic information: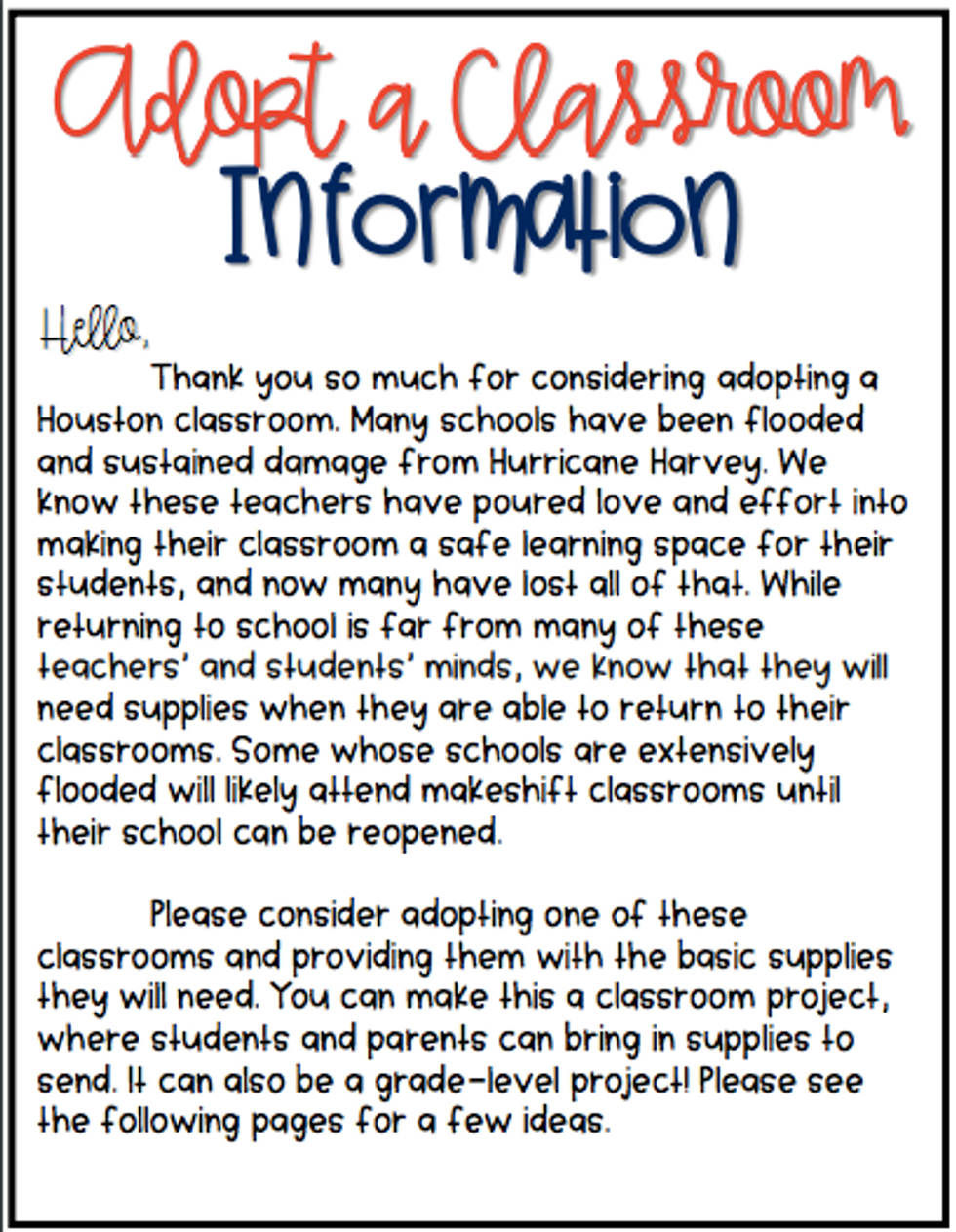 If you click here, you can sign up for a free account (if you're not a teacher, mark 'not teacher' and then 'parent' to make the account).
You can then download a free pdf file that has the above letter, followed by fundraiser ideas on how to get help collecting supplies.
How It Works:
1. Sign up to adopt a classroom, here!
2. Beverly will match you with a classroom in need as soon possible (expect a couple days before receiving a classroom due to an overwhelming response of requests).
3. Get others involved to help you gather some of the supplies! Ask co-workers or friends to donate supplies or an Amazon gift card.
4. Send donations within two weeks of being matched with a classroom. This is so teachers are guaranteed to have their supplies by the time school starts.
It's that easy!
If you can't volunteer this way, find a way you can – anything helps. Let's join together to ensure our children have safe and abundant classrooms to come back to.
---
If you are a teacher in need of help, sign up here to have your classroom adopted by a volunteer.
Let us help you.
God bless Texas, and Texas teachers.