Since I was born, I have been going to the Adirondacks in New York ever July. My family and I meet up with all our cousins and family friends for a week every year. It is one of the best weeks of the year and everyone should have the chance to experience a week on the lakes and mountains of upstate New York.
Here are only a few reasons why the Adirondacks need to be your next vacation destination.
1. Beach all day every day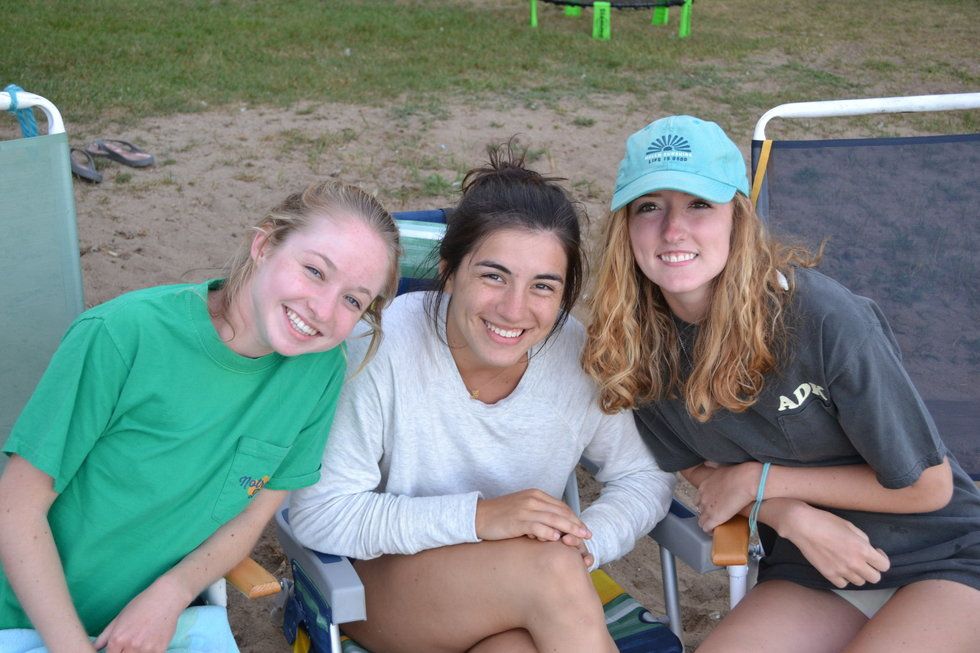 There are lakes all around. Every day can be spent on the beach if you'd like. Lounging by the clear lake water with boats driving around and the sound of laughter and conversation is the perfect way to spend the days.
2. Late night star gazing on the docks
On a clear night, you can see every possible star in the sky. On multiple occasions, shooting stars can be seen. The soft lull of the waves on the beach creates a scene of complete serenity and peace.
3. Cute little towns to explore
The small towns all over the area have little shops unique to each place. There are so many places to explore that you wouldn't be able to find anywhere else.
4. Boat Rides
Sitting on the boat and driving around the lakes along the mountainsides is beautiful. It is just you, your family, the water, and the wind. Close your eyes and breath in the fresh air.
5. Sunsets over the mountains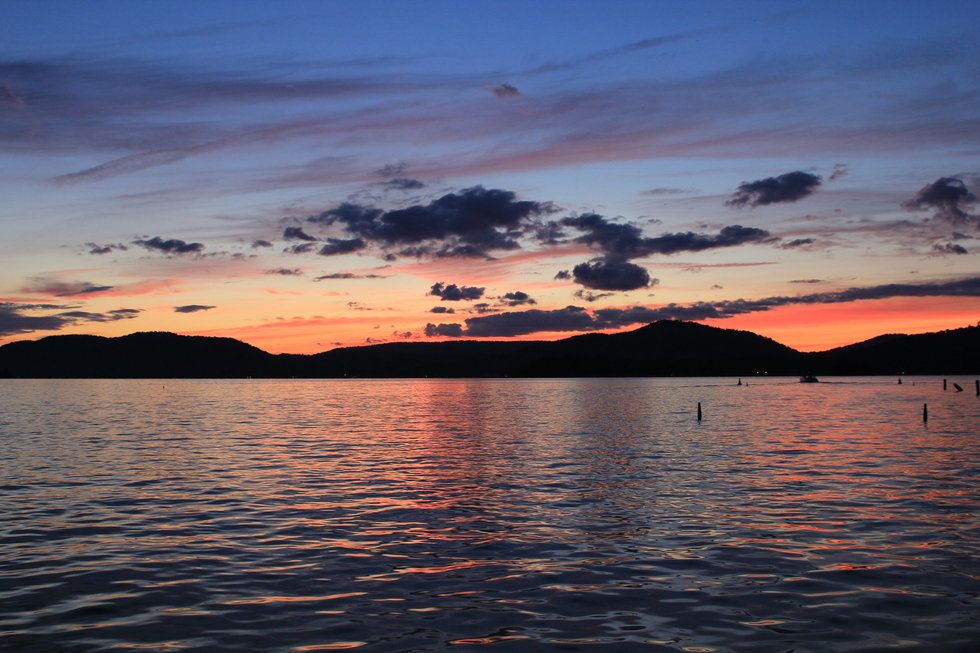 Staying at the beach all day also rewards you with beautiful sunsets over the mountains. You get a front row seat to nature's beautiful show. The sun slowly creeps low behind the mountains and paints the sky with beautiful colors.

6. Amazing mountains to hike
The mountains also provide beautiful hiking trails. You can go on any kind of hike, from a short easy one to one that gets your blood pumping but ends with an amazing view.
7. Sunrise hikes
Waking up at 4:00 a.m. isn't for everyone, but there is something about waking up with the world on top of a mountain that is so beautiful and amazing. You literally get to watch and hear the world wake up. The sky slowly lights up and the animals slowly start to make noises as they get ready for the day ahead. And you? You get to soak it all in and enjoy one of God's many wonders he put on this earth.
8. Warm days and cool nights
The days offer the perfect temperature. You can lay out in a bathing suit without dying from heat stroke and brave the ice cold water with the knowledge that the heat will cool you off. In the evenings, you have the cooler temperatures where you can throw on leggings and a sweatshirt and sit around a campfire. You get the best of both worlds.
Cover Image Credit:
https://de.wikipedia.org/wiki/Lake_Placid_(See_in_New_York)