The University of Michigan recently confirmed that cheese is, in fact, addictive because of a chemical that can trigger the brain's opioid receptors (similar to the effect of drugs on the body). However, the war on identifying daily substances as addictive is far from over. Although I am ecstatic to finally have reasoning for my extensive amount of eating cheese, I won't be fully happy until one other item is officially identified as addictive; reality cooking shows. Why is it impossible to click "no" whenever Netflix asks "are you still watching" after you already watched 7 episodes of a cooking show? Here's why.
The amount of variety.
With cooking shows being around since the age of the cavemen, there are too much cooking shows to count. From Chopped, Cutthroat Kitchen, Worst Cooks of America and multiple Guy Fieri masterpieces, the possibilities are endless. After all, we even have specific channel dedicated to food (we all know what the main food network on television is, but they failed to respond to me with money for sponsoring by stating their name in my article so I can only state the name indirectly).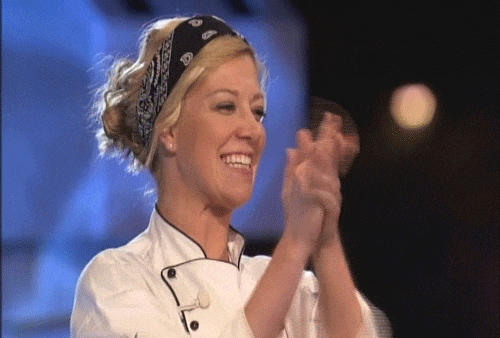 Do you get bored from watching one show repeatedly but want a reason to lay on the couch and momentarily take off your Fitbit, to avoid the bracelet guilt encouraging you to stay active (lets be real, you only got 2,000 steps that one day because you "forgot" to put on your bracelet from 7 am to 4 pm)? The solution: binge watching different cooking shows.
"No, mom, I have not been watching one show all day, I switched from watching Masterchef to Masterchef Jr., it's a completely different show."
The shows' hosts.
To prove my point: Gordon Ramsey.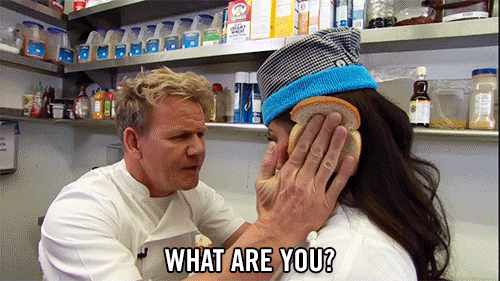 The sole reason of a contestant's faults, such as a bland personality or making terrible food, has never made me disappointed in a reality cooking show. Meltdowns when a contestant's meal doesn't turn out the way he wanted it to are actually encouraged for new entertainment. What can truly make or break the entirety of a cooking show is the personality of the host and his style in which his interacts with each contestant. From the loving, considerate Gordon Ramsey to the fun, energetic personality of Alton Brown, one can never get bored.
The small, but continuous, thought in the back of your mind of the possibility of winning one of the shows.
Therefore, with the slim possibility that you could make it on any one of the cooking shows, all the binge watching will have paid off as training for the show. After all, it would be ridiculous to go on American Ninja Warrior without body building first, so how can one be a contestant on a cooking show without seeing previously challenges and how to conquer them. Give me a roll of aluminum foil and I'll make all my utensils out if it easily, just to prove I could get past all of the sabotages on Cutthroat Kitchen.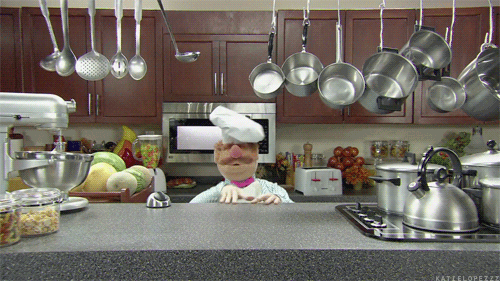 So the answer is yes, it is reasonable to be addicted to cheese AND reality cooking shows. Another school like the University of Michigan just has yet to confirm it.