I am so beyond excited for Thanksgiving. I get to come home and see my family and enjoy some delicious Turkey and stuffing, and the most exciting part that I am looking forward to is the 90th Annual Macy's Thanksgiving Day Parade. This parade has been around for several years and it has been a family tradition in my family to watch it on T.V. while we get ready for the big feast. Or at least I watch it for sure.
3 Reasons Why I Love Macy's Annual Thanksgiving Parade:
1. It is in my home state of New York
Did you know? The parade was meant to gain attention to the Macy's store in NYC, and the plan worked and more than 250,000 people attended the opening of the Macy's Day Parade?

2. The Parade attracts millions of viewers
It attracts so many people from NY/NYC and from out state as well. About 3.5 million line the streets of Manhattan and they are out there early in the morning to get a good seat/view and they are also bracing the cold weather. It is pretty funny to see them on T.V. shivering from the cold and also see them cheering. And about 50 million people watch the parade on T.V.
3. The parade showcases floats, celebrities, and performances from fabulous musicals
The parade has so many floats, celebrities, and performances from smash hit broadway shows that includes this years performances by The Color Purple the Musical, On Your Feet The Story of Emilio and Gloria Estefan, Waitress the Musical, and School of Rock. There are also performances by top quality high school/college bands both in state and from out of state. The most know part of the parade are the floats. In previous years, some of the floats were the Pillsbury dough boy, a Turkey for Thanksgiving, and Snoopy as well as a variety of other floats.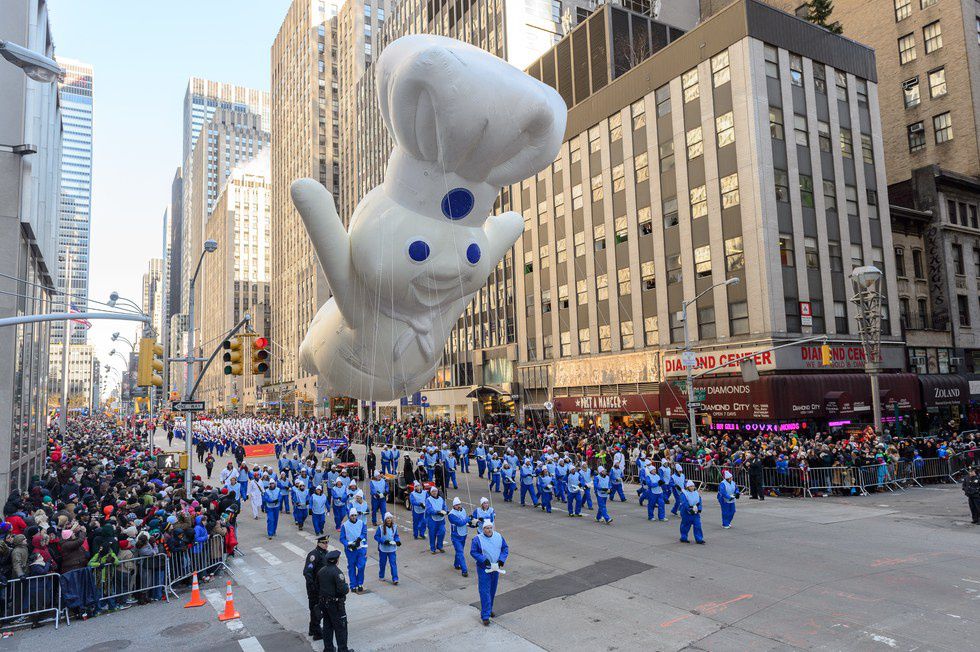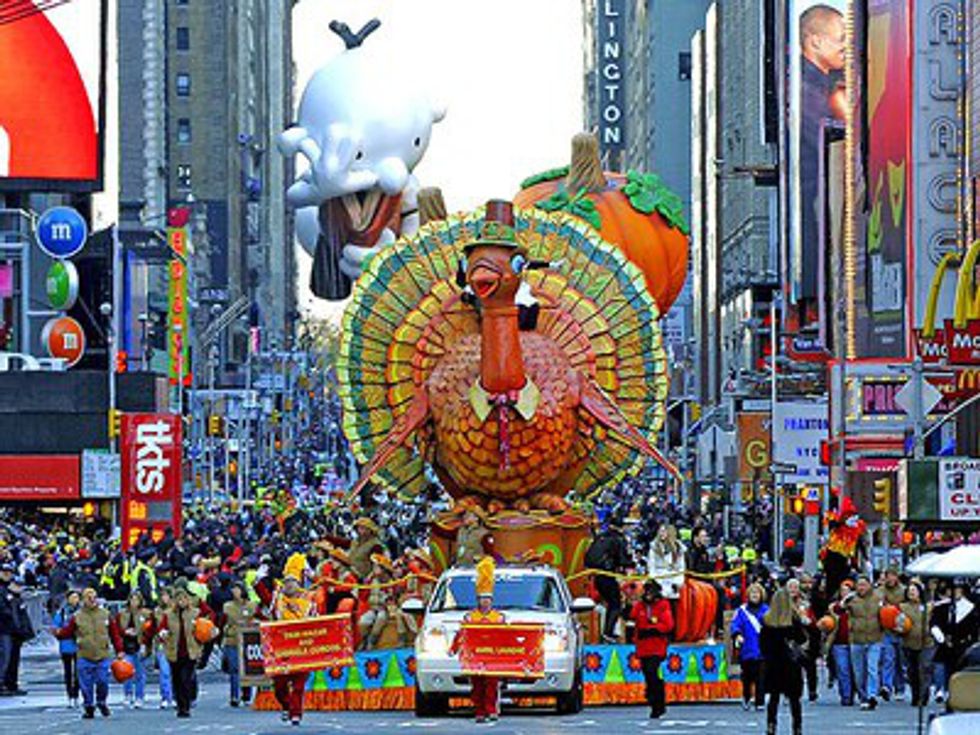 Felix the Cat became the first giant balloon to ever take part in the Macy's Day Parade in 1927?