Ah, sorority recruitment. One of the best times and one of the most stressful times. Definitely one of the most tiring times of being in a sorority. But sorority recruitment is so much more than a process of finding your home. It's the beginning of a brand new chapter in your life. It is the introduction into the school year and the start of the next four years of your life. Five if you're taking a victory lap, like myself. Just how competitive is sorority recruitment? As competitive as you make it out to be. When all is said and done and you go to sleep after a wonderful, fun filled bid day; you may look at it as finishing the longest, most fast paced tournament or even marathon you will ever take part in. Here's the uncanny comparison of how sorority recruitment is just like an actual sport.

Everyone wears matching "uniforms."
Okay, okay there's not really a uniform that's required. But the idea is everyone is dressed the same. The girls who are recruiting wear the same shirts for the first couple of days of recruitments, with the same color scheme. Same colored shorts, and shirts. Throughout the day they may have different color schemes or themes to keep up with, creating a unified look among each other. When you finally find the home to call your own, you'll be welcomed with a fun t-shirt to match the theme. And all your new pledge sister will be wearing the same shirt. Wahoo, go team!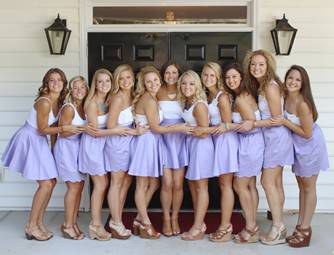 Sore muscles and tired bodies.
You will be exhausted at the end of each and every day. Mentally, physically, all of the above. Your feet will be tired from standing on them all day, walking around getting from place to place in an orderly fashion. Your facial muscles will be extra tired from all of the smiling you must endure, and making sure you don't doze off mid conversation with a potential new member.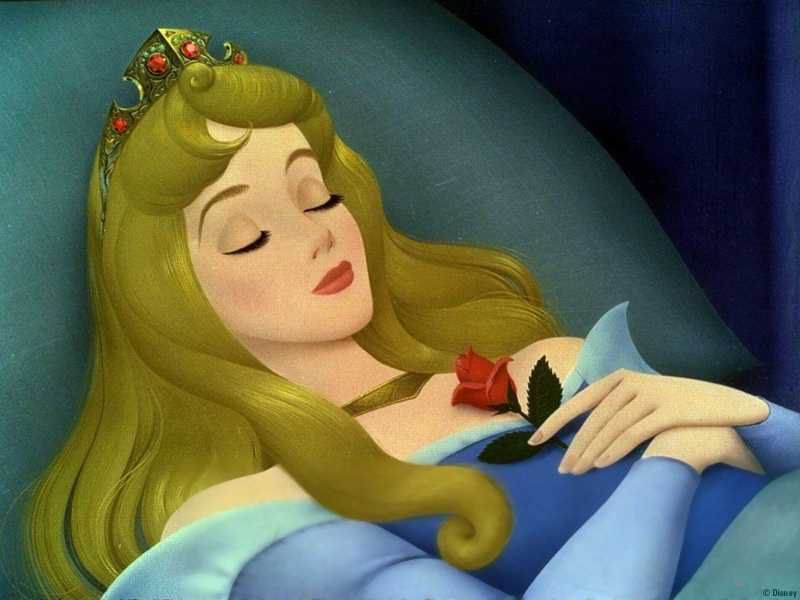 You will go through weeks of practice.
Many houses will start months prior to actual recruitment in the preparation of getting ready for the big week. You will work hours perfecting everything from the conversations you have, the places in the house you talk to girls, to just about every little detail you can think of. By the time recruitment actually comes around you'll be a pro with the amount of practice and effort you've already put in.
Coaches
Just like a sports team, there are coaches. Recruitment chairs to be exact. These girls will make sure you have your s$#% together, and you are doing everything correctly. These girls have taken on the role to be your mother, best friend, counselor, and mentor during this entire process of making sure you recruit a wonderful new pledge class. If they yell at you, it's all out of love.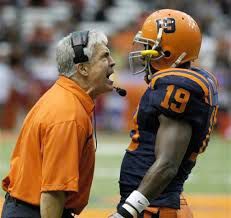 Water Boys.
Just like any sport, there are water boys- girls I mean. These girls make sure everyone is hydrated and enjoying the parties. For the love of God no matter who you are, take a water cup from them!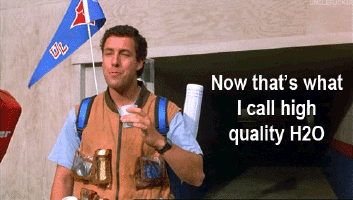 Chanting and Clapping.
The epitome of sorority recruitment. You will hear a number of sorority chants all at one time echoing throughout Greek Row. Just like any other sporting event, the louder the better, the more in sync the nicer it sounds. Say it loud, say it, proud ladies!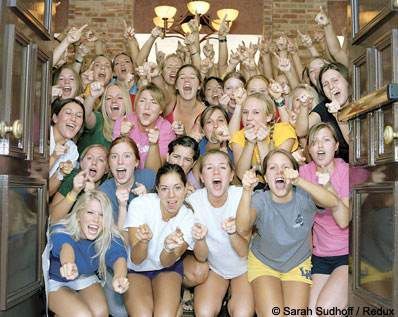 Team Bonding.
The week leading up to recruitment, also known as work week is a time to practice and perfect things and to grow closer to your sisters. It's a time to get to really know one another and help each other understand this lengthy process. Work week isn't just about work but also about fun and games too. When the "coaches" say it's okay, that is.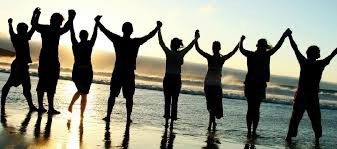 Pref Day= Super Bowl
Pref day, the day before bid day is also known as the Super Bowl. This is when you go head to head to get the girls you want to join your team (house). This is the day that all houses prove who they want on their side and have to do all they can to get these amazing girls to join their house. May the odds be ever in your favor.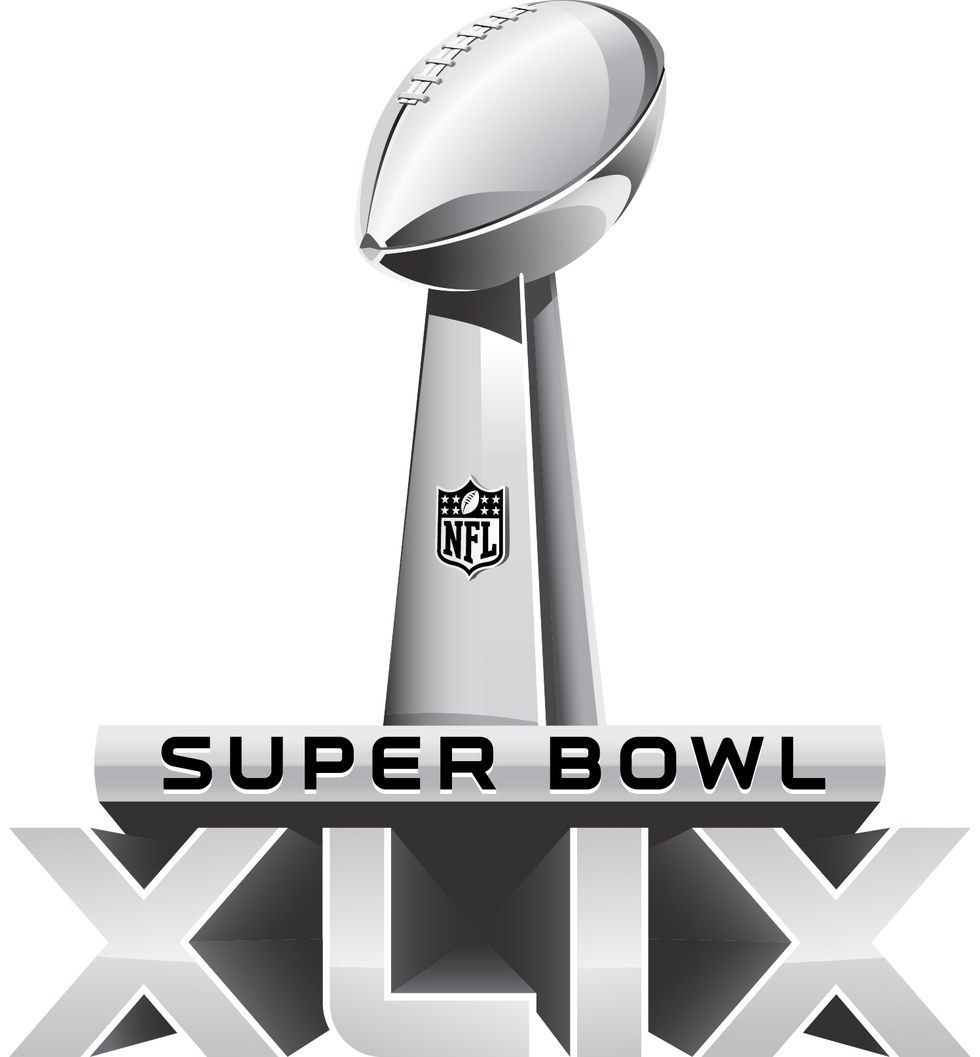 Bid Day= The celebration after the championship.
When the new babies run home to the house that they got a bid from, it's as if they're walking through the parade of a hometown who just won a championship. This is it. They put up the fight for the past week, and they made it through the gruesome weather, the walking and screaming, the days of losing their voice after conversations on end. This is their time to celebrate their victory.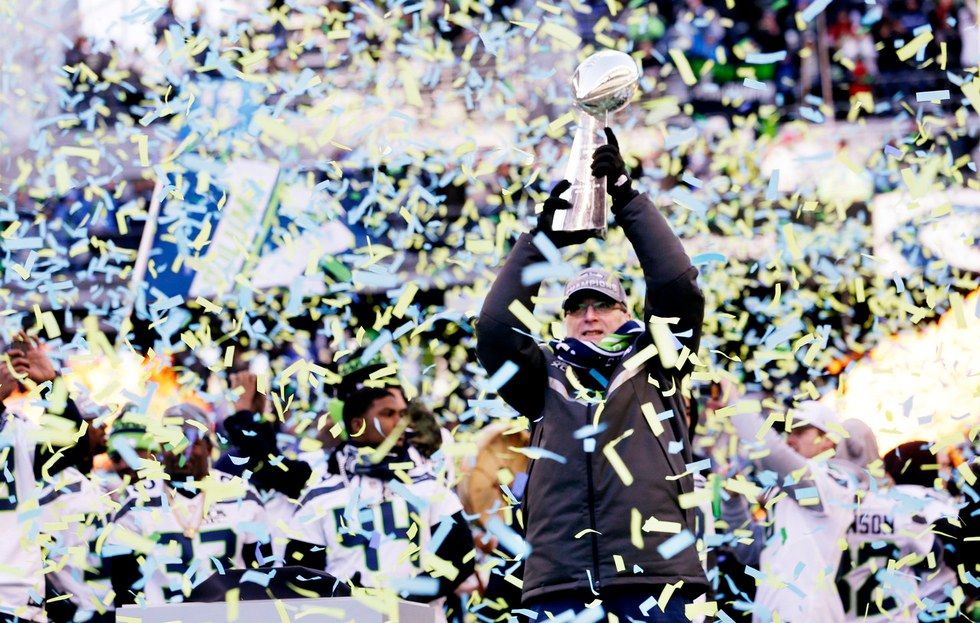 ---
So after you've gone from being a free agent to finally being drafted to the house of your choice, you'll go to sleep being a member of an amazing house. You'll finally be able to sleep without any anxious feelings. You'll have made it home and be able to sleep happily ever after.