These two beauty gurus are a staple within the makeup community not only for their incredulous makeup artistry, but for their friendship. Of course the two have their separate channels and separate makeup ideas and opinions, but you rarely see these two without each other.
1. They're not afraid to spill the tea...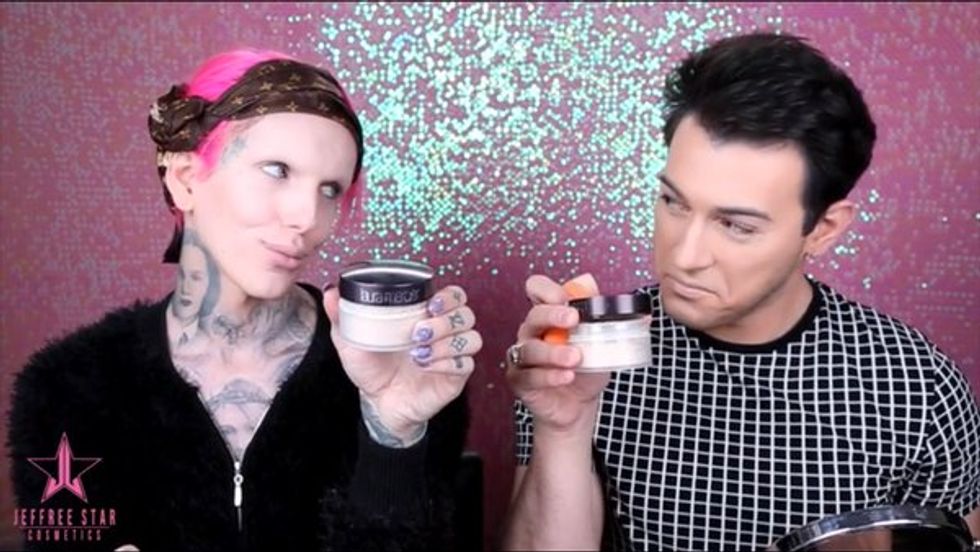 Regardless if the topic is makeup products, other brands, and even lawsuits, these two always tell you what's what and they do so, truthfully.
2. They trust each other with their lives.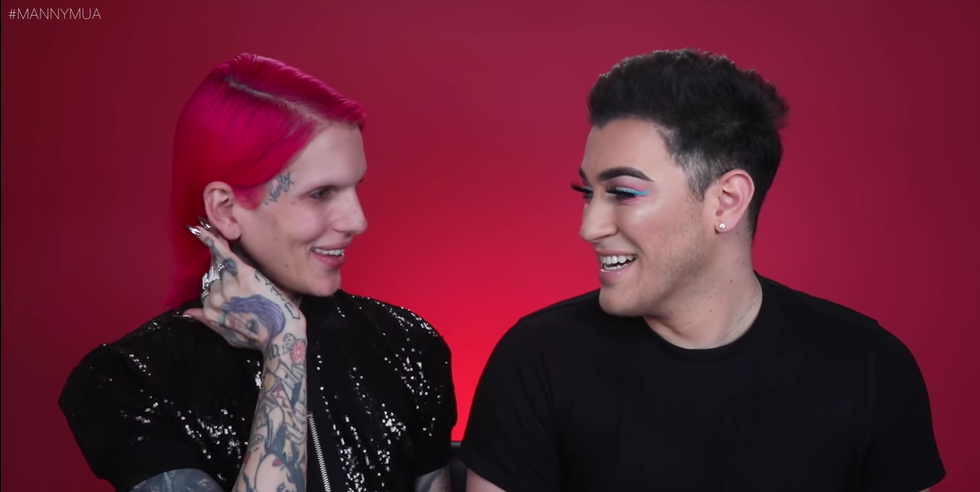 When you appearance is your career, it is a BIG DEAL to put that into someone else's hands. But both Manny and Jeffree have videos of them doing each other's makeup creating bomb af looks!
3. "If you wanna be my lover, you gotta get with my friends."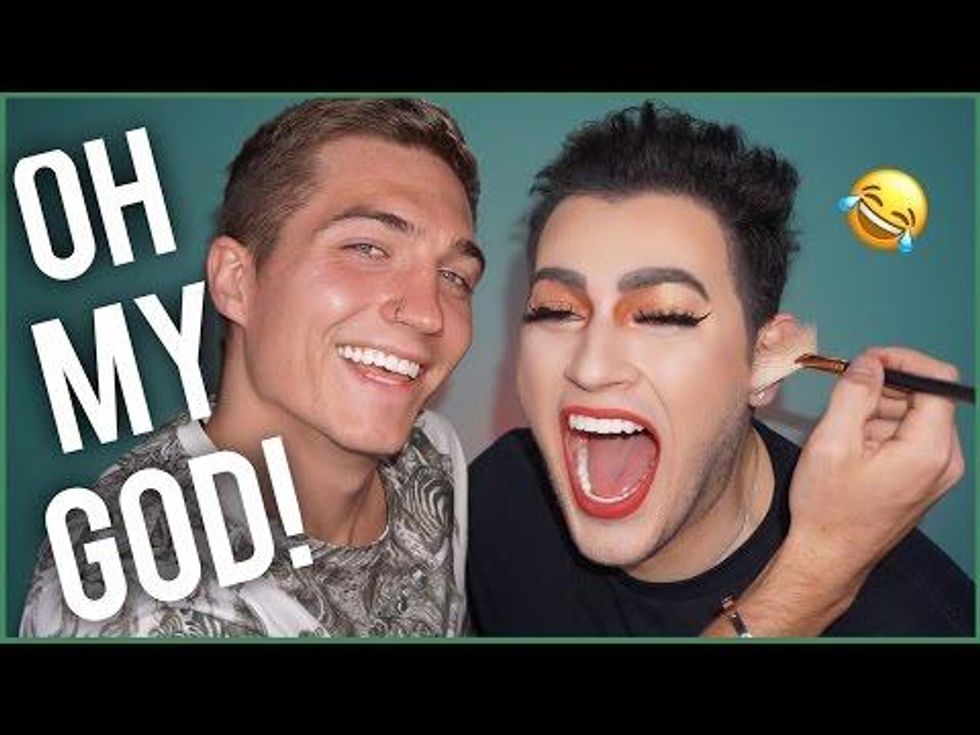 Above is a picture of Jeffree's boyfriend, Nathan, attempting to do Manny's makeup. Not only is Manny friends with Jeffree, but is also friends with Nathan. This improves Jeffree's relationship with his SO, and also with Manny being that two very important people in his life get along.
4. They do super crazy and fun things together.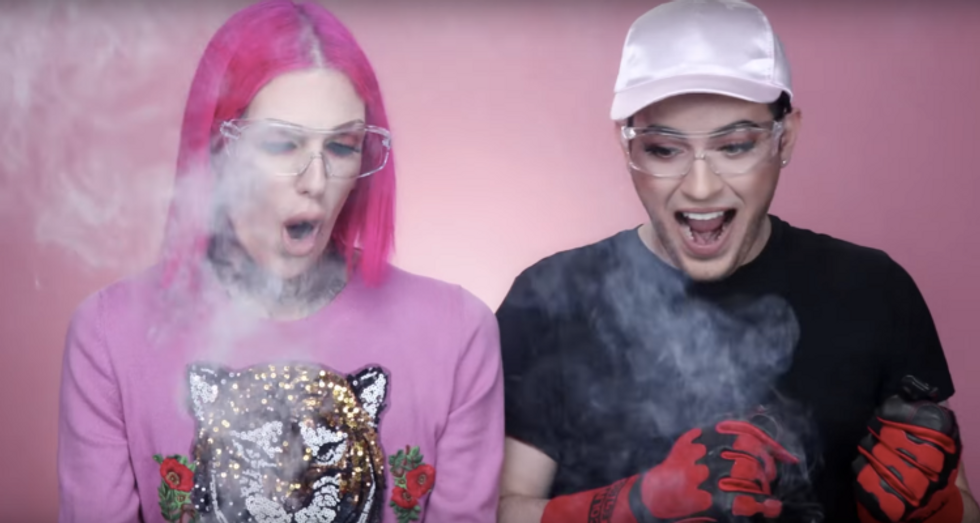 M and J posted a video of them randomly cutting things in half and having a ball whilst doing so! One of the most important things within a friendship is having fun and in EVERY video that they do together, they are always seen laughing.
5. They have a makeup collaboration!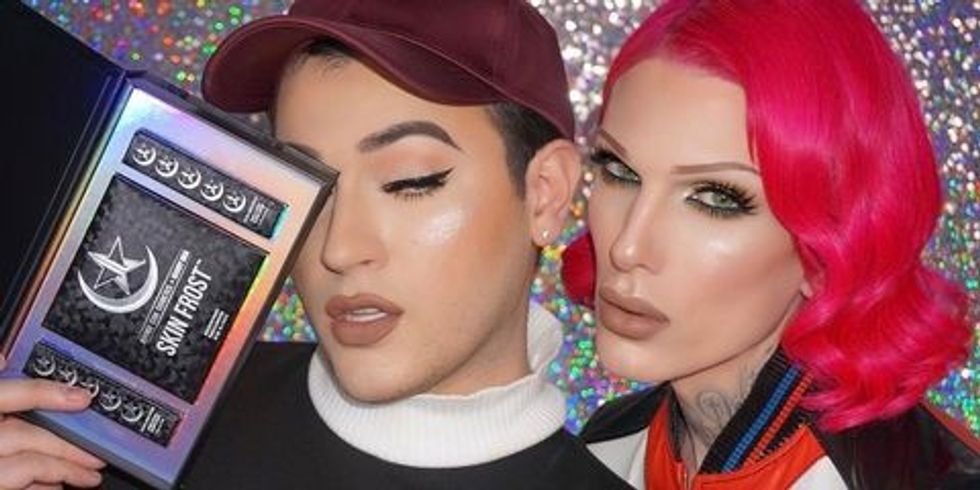 In the beauty world, a makeup collab is the sincerest form of flattery. Jeffree loved Manny's makeup skills and opinions so much, he asked him to help create a collection for his makeup line, Jeffree Star Cosmetics. Their collab was a huge hit and sold out in 28 minutes!
6. They advocate for men in the beauty industry.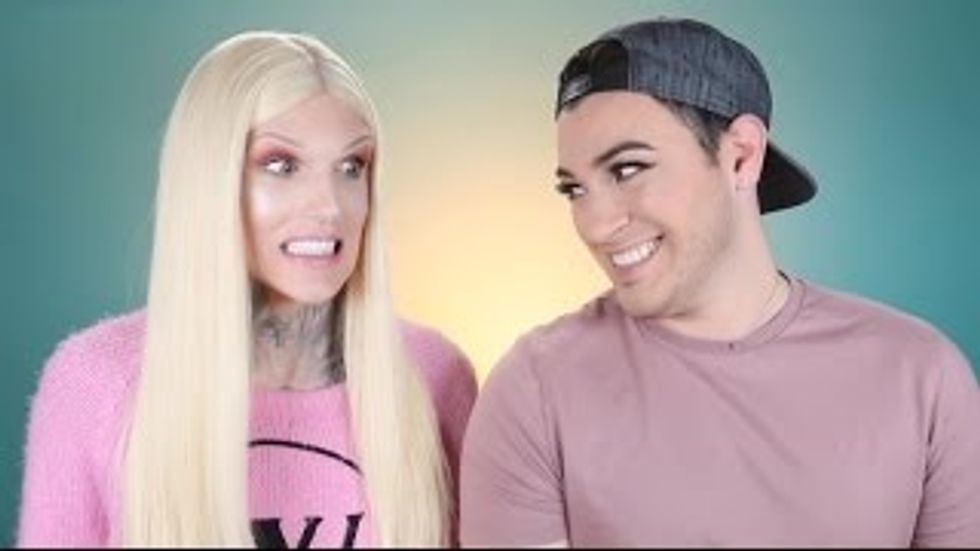 Unfortunately, there are still some people who frown upon men wearing makeup. Manny and Jeffree show and represent that ANYONE can use makeup and more importantly, deserves to feel beautiful.
7. They aren't afraid to make fun of themselves.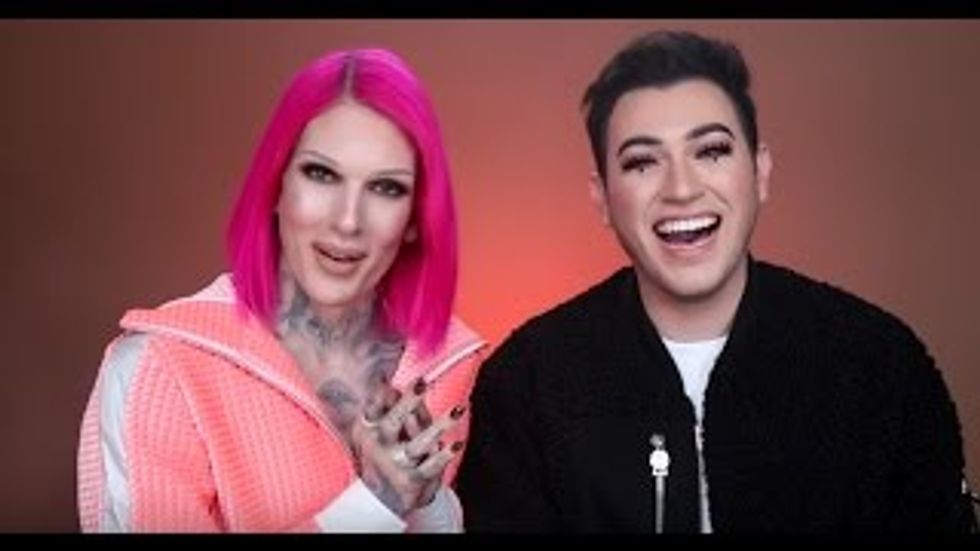 Given that some are still unaccepting of male beauty gurus, J and M receive a lot of ruthless hate comments. It is super inspiring that these two can read youtube comments together and even laugh about them on camera.
8. They are always into trying new things together.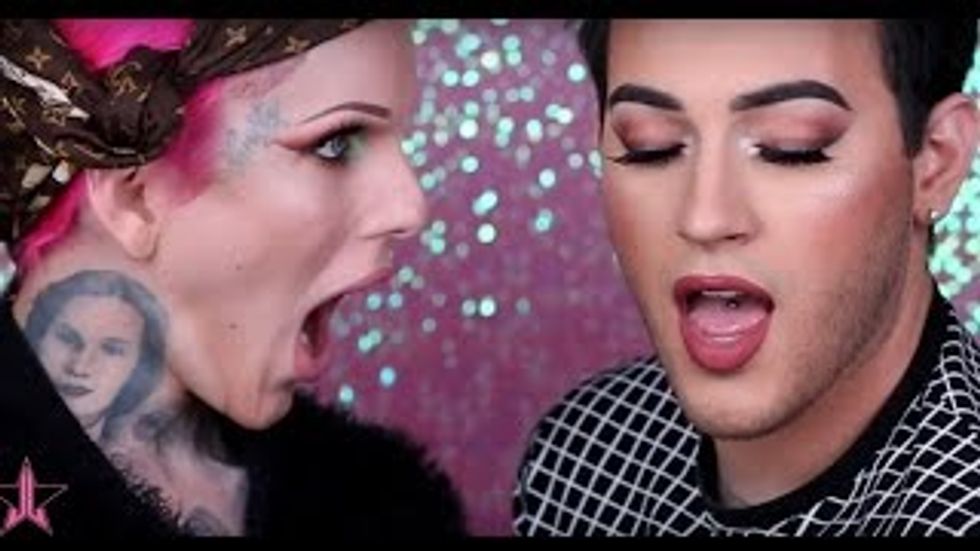 Although they did not film the video together, the beaus recently both reviewed a brow stamp that is supposed to be able to stamp on your eyebrows. It is great that these gentlemen both review the same products and have different opinions. They both decided the product was a no-go, but had a great time during filming!
9. They always have each others' backs.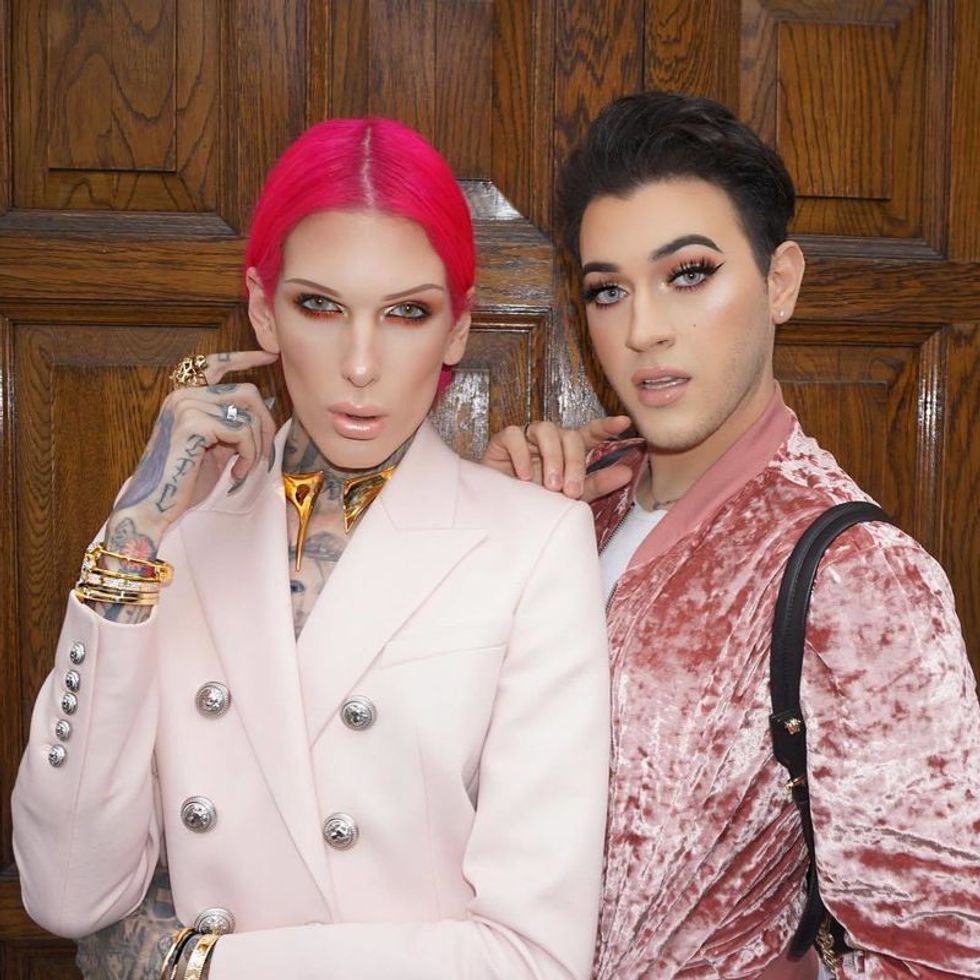 Jeffree Star and Manny Gutierrez have proven time and time again that they will always be there for each other. I'M SHOOK by the loyalty, kindness, and enjoyment portrayed within this friendship. I can only hope that one day we all find out Jeffree to our Manny.