I've written about it before: the North Jersey girl somehow finding her way down to South Florida and starting over. I didn't think it would be much of a transition, to be honest. I was excited about the warm weather and being tan all year 'round. (HA! Like, I'm not already. Jersey, remember?) I packed up my Bebe shirts and Juicy Couture sweatsuits and began my move... to the South.
Never would I have ever imagined the life switch I made. I traded in my Bebe for J. Crew and my Juicy sweatsuits have been sold to the nearest Plato's Closet. My jet black hair and bronzed skin were not ready for what was to come. I've noticed so many things that are weird to me still and I've been here for five years, so I've decided to fill you in on a few.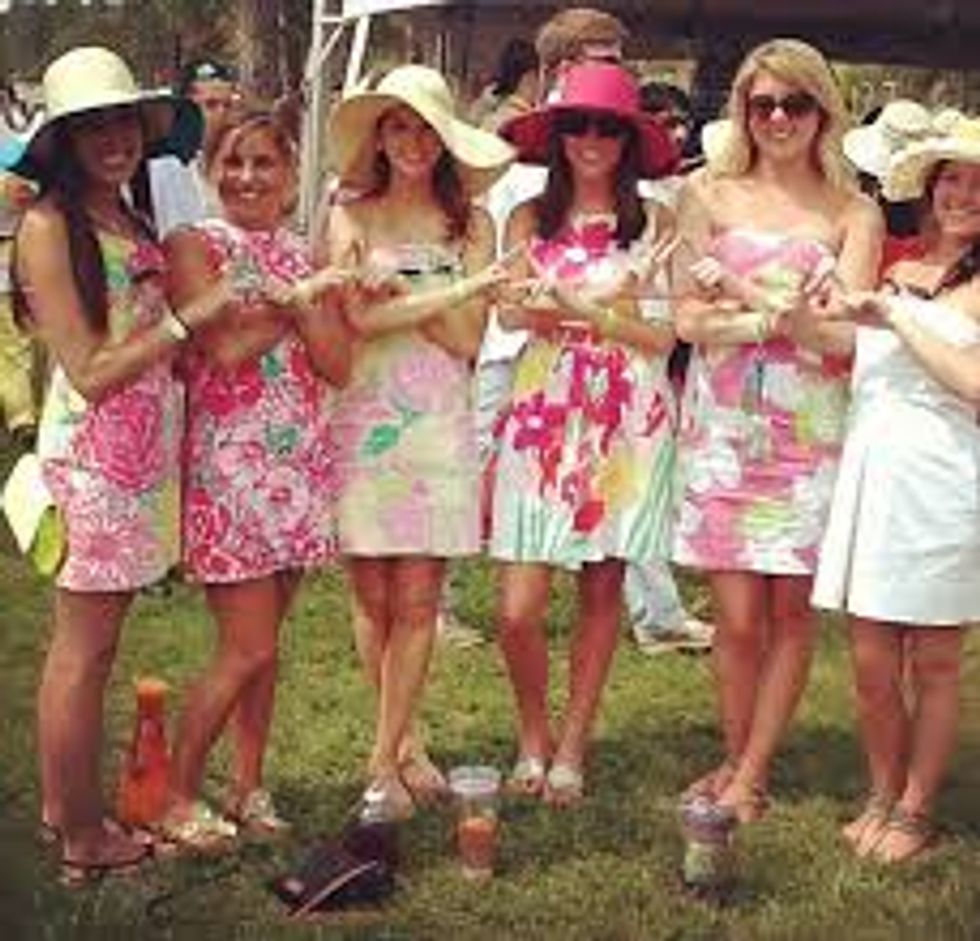 1. Y'all.
The first time somebody actually used "y'all" in a casual conversation with me, I was confused. People actually say it? It's "you all," people!
2. Outfit choices.
Boy, was I wrong. People I grew up with got dressed in going out attire for school. Every. Single. Day. Waking up, showering and getting ready by throwing on Norts and an XL T-shirt for class just didn't seem right to me at first. Don't get me wrong, I'm all for comfort. But it took me a bit of time to discover why I would wear gym clothes with a full face of make-up on and my hair blown out. This is definitely my favorite thing about my move thus far.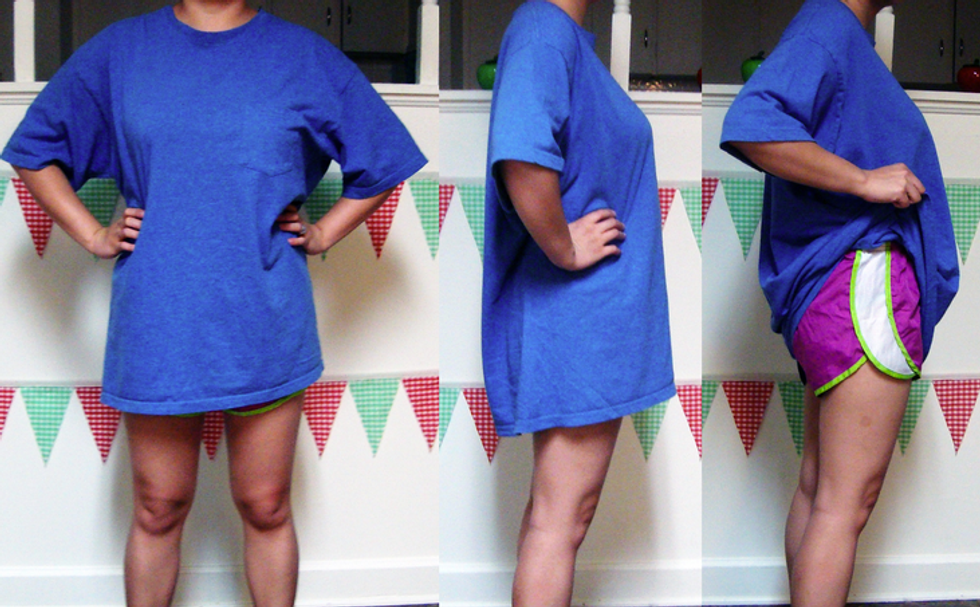 3. The people.
People are so nice here. Ok, they can't really drive — I can look past that. But people say "please" and "thank you" and "you're welcome" and call me ma'am. People invite me to their houses and I meet their parents and this whole "southern hospitality" thing is real. Way real.
4. Sweet tea.
Why have I never had this before? Not much more needs to be said on this one.
5. The weather.
I miss fall. I miss fall a lot. Not really the pumpkin spice latte kind of gal, but I'm all for jeans, boots, scarves and sweaters. This whole 90 degrees in November thing is not something I will ever get used to. And why do people get cold and wear winter clothes when the weather hits below 70 degrees?
6. Music.
I'm not going to lie — I heard my first country song at the age of 18 when my suitemate freshman year had Jake Owen's "Barefoot Blue-Jean Night" blasting our first weekend out. People here listen to country music all the time. Driving, at parties, while pregaming, while studying. I've become accustomed to it now, too. But every time I go home and play some Kenny Chesney, my brother will always overpower it with his house music.
7. Monograms.
Monograms are everywhere. I didn't think I would be the kind of girl who wanted her initials on everything. But now I strut around with my monogrammed agenda, monogrammed tote bag, and I drive the streets with my monogram plastered on my back windshield. I have officially become "that girl." And yes, people judge me when I wear my monogram back home. I might forget my name, you know...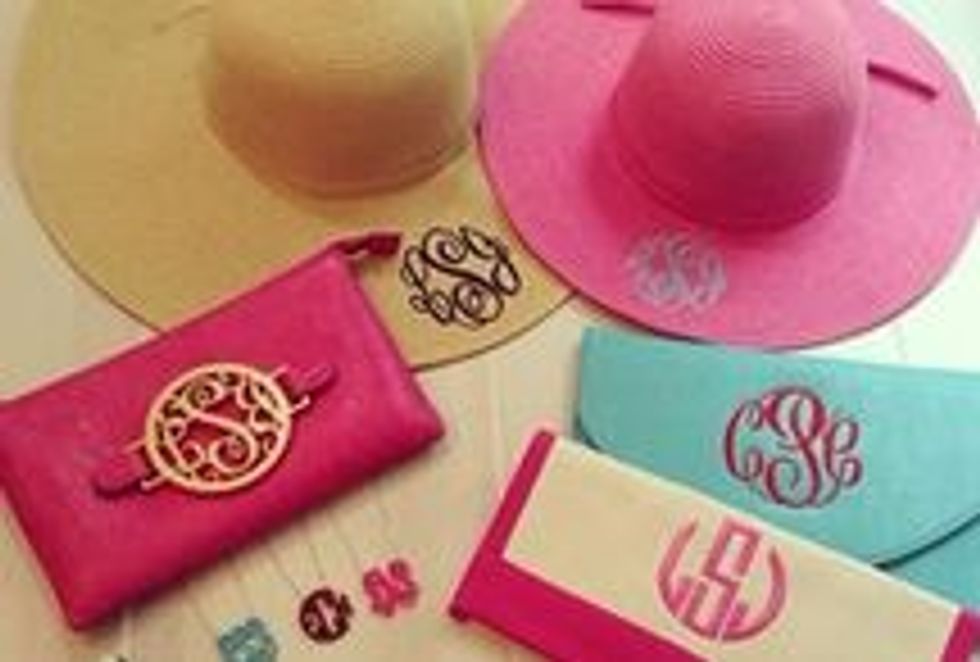 I'll never understand them, nor do I ever want to. Sorry, I'm not sorry.
9. Game days.
Back at home, everyone had so much school spirit. Like decked out in their college apparel for game days, school spirit. Face paint, ribbons, pom-poms. From what I saw from people older than me going to schools like Penn State and Rutgers, that's what I expected my college game days to be like, too. People here prance around in cowboy boots and dresses on game days while drinking the classiest of Natty Light and boxed wine.
Basically, in the past five years, I've adapted to so many lifestyle changes and am still realizing more about the land I'm living in. I wouldn't even call South Florida the real "south" and I'm not sure many others would, either. Except if you're from the North, like myself. The Southerners make sure everybody feels welcome and always have a cold glass of sweet tea in hand. I think I might just like it here, after all.