Frankenmuth, Michigan's own little Bavaria, is a must-visit location for everyone! If you've never explored the village of Frankenmuth, you've sure been missing out on something amazing. But I'm not going to lie, there's a lot to take in. But don't worry, I've decided to disclose my top suggestions of places you must visit during your time in Frankenmuth!
Zehnder's & Bavarian Inn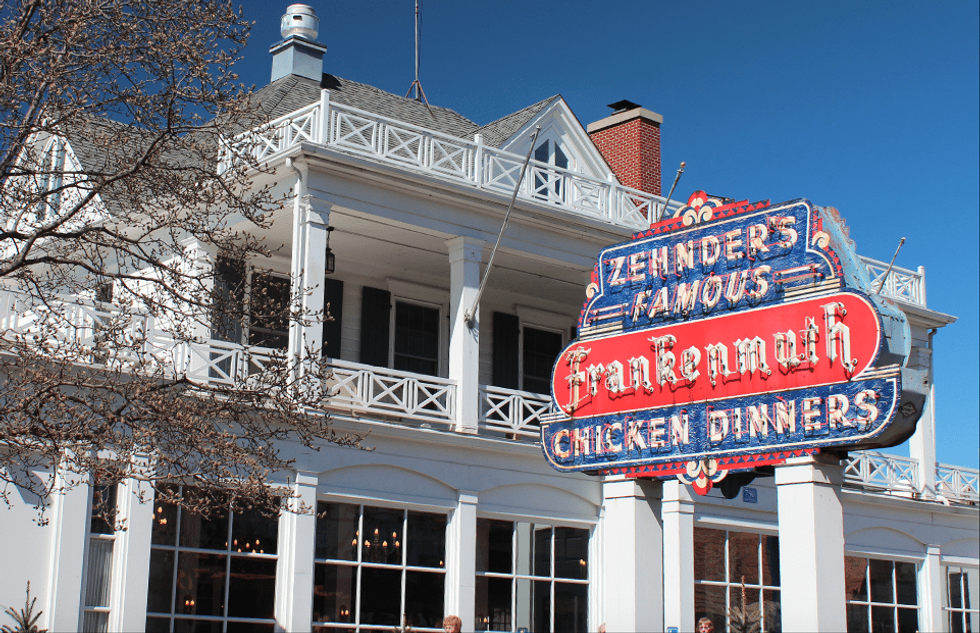 Zehnder's of Frankenmuth
If there's one thing everyone knows about Frankenmuth, it's that they serve up some killer chicken dinners! Now, I've decided to include both of these restaurants because it's also no secret that these two are famous for their chicken. Everybody seems to have a favorite between these two; it's like team Edward and team Jacob. I have my favorite, now it's up to you to decide yours.
SugarHigh Bakery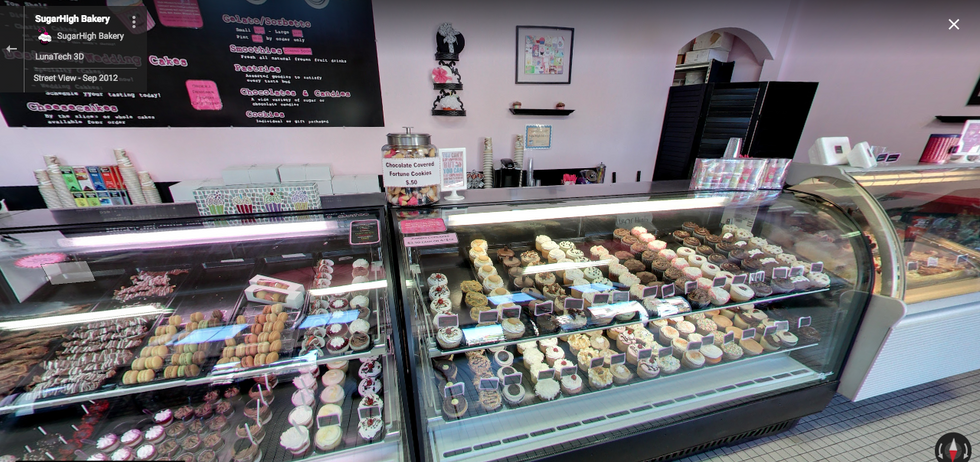 SugarHigh Bakery of Frankenmuth
Google
Known as the winners of season 7 of the Food Network's "Cupcake Wars", SugarHigh has an abundance of sweets to offer! You can find over 30 flavors of gourmet cupcakes available everyday, along with homemade gelato, French macarons, and chocolate bacon! Yes, you read that correctly; chocolate bacon. An unlikely pairing, but oh so good! But don't just take my word for it, try it for yourself! And don't forget to check out their other stores, SugarRush & Pasty Haus, for some other awesome treats!
Frankenmuth Brewery
Bronner's Christmas Wonderland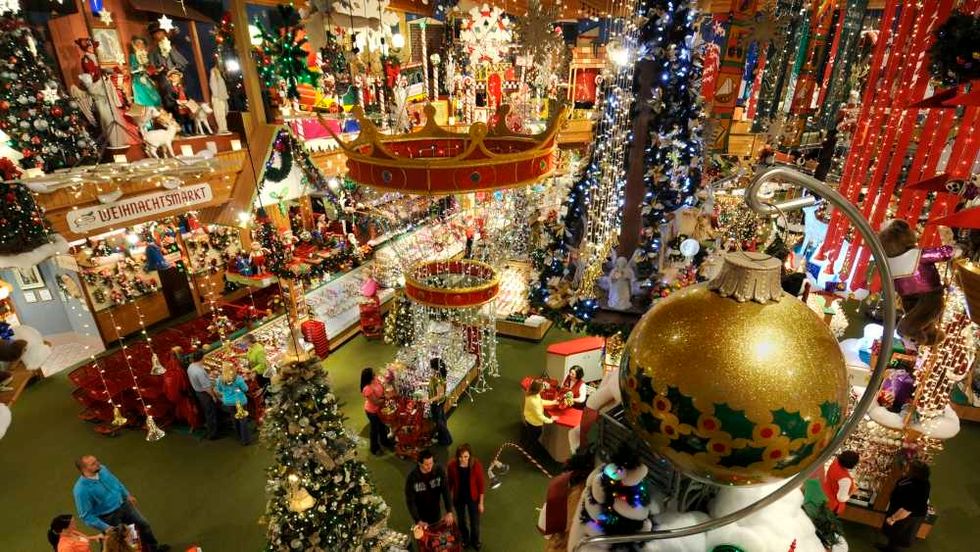 Bronner's Christmas Wonderland
Open a whopping 361 days a year, Bronner's is your one stop shop for ALL things Christmas! Bronner's attracts countless tourists every year, being the world's largest year-round Christmas store. The store, which covers 2.2 acres, cranks out over 400,000 personalized ornaments and 125,000 light sets every year. This place truly is a Christmas wonderland.
Splash Village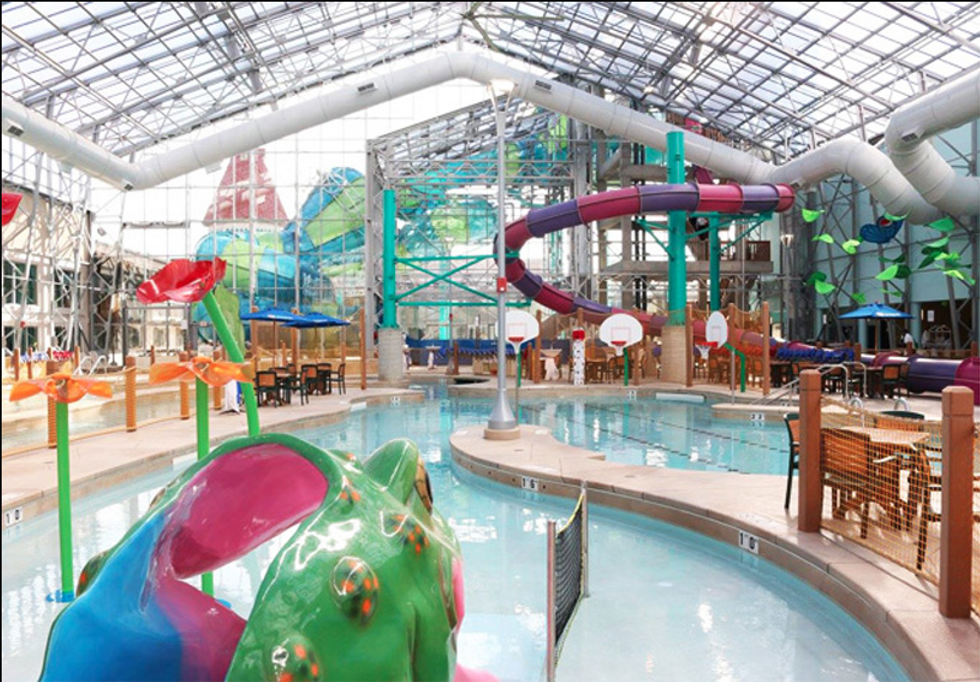 Zehnder's Splash Village
This whimsical waterpark is the perfect place to cool off during the summer heat! With over 50,000 sq. ft of waterpark activities from a six-story raft ride to the relaxing Whimsical Whirl Hot Tube, you're sure to something you enjoy!
Cheese Haus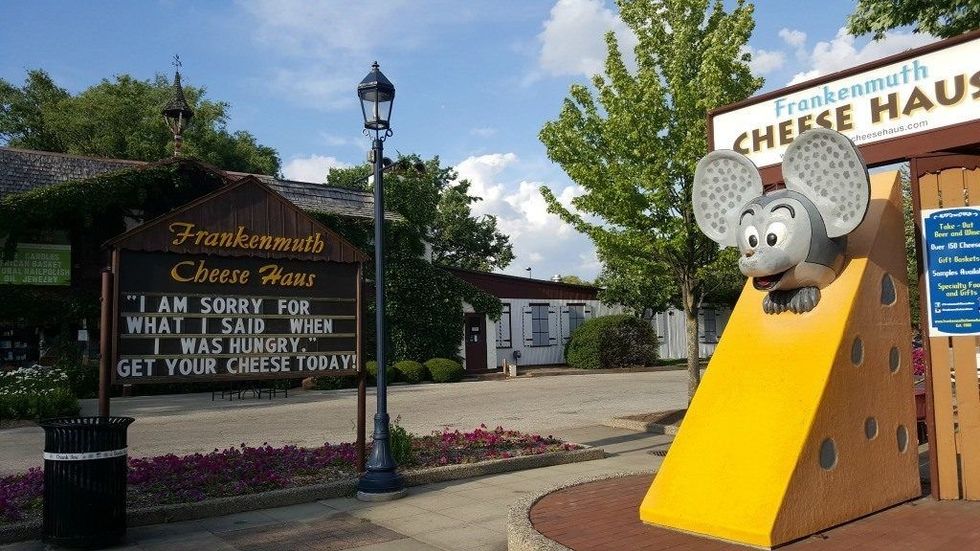 Frankenmuth Cheese Haus
A cheese-lover's paradise is what this place is! The Frankenmuth Cheese Haus carries over 190 different cheeses, both domestic and imported. If you're looking for a cheese, they've got it! They even have chocolate cheese! Crazy, right?
Fudge Kitchen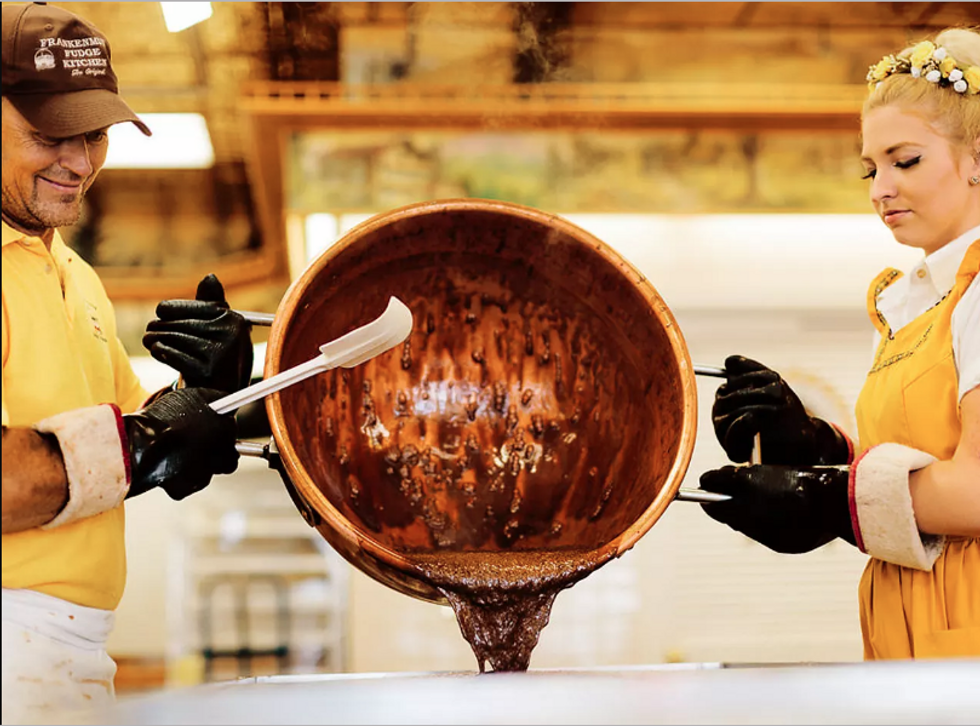 Frankenmuth Fudge Kitchen
While there's no shortage of fudge shops in Frankenmuth, the Fudge Kitchen seems to be the village favorite! All the fudge is made in-house, on thick marble slabs, the Michigan way!
Popcorn Wagon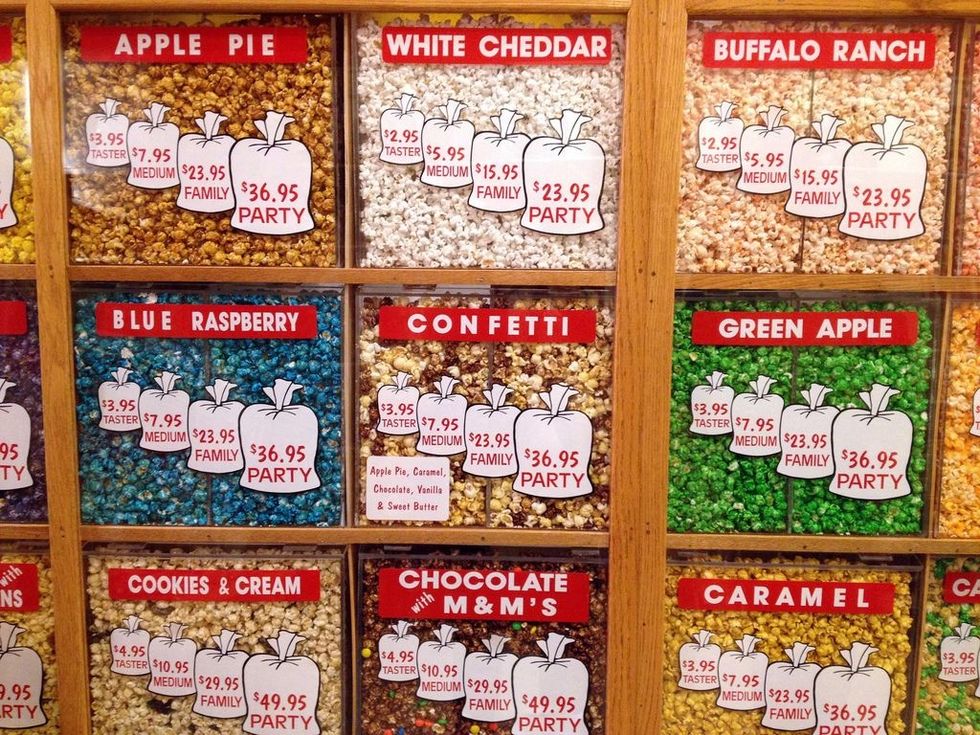 Popcorn Wagon of Frankenmuth
I cannot lie, the Popcorn Wagon is one of my guilty pleasures! They make their popcorn in small batches every week to ensure the best quality. With over 45 flavors of popcorn to choose from, it's almost too hard to decide!
Holz-Brücke Wooden Bridge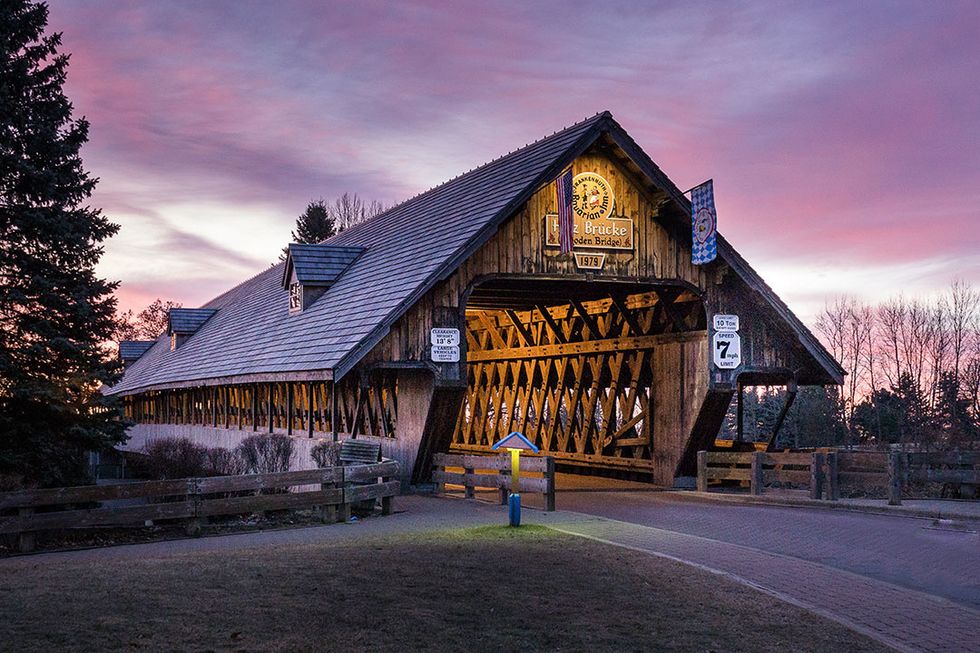 If there's one iconic landmark in Frankenmuth, this is it. It's Michigan's largest wooden covered bridge, stretching 239 feet over the Cass River. This massive 230-ton bridge is the perfect photo-op for your Frankenmuth photo album.