I've been working since I was 15 (with a workers permit) in only two industries: pool or child care. My range of work pulls from being a pool attendant to a lifeguard to a children's swim instructor to child care center employee to just a plain babysitter. So after some travel this summer, I wanted to settle down and make money for myself, as much of my savings have gone into my traveling. By June, I was stuck waiting for jobs and in between babysitting until I was able to get a job as a local grocery cashier that was walkable from my house—perfect! I didn't think much of the job, it was different from what I have done in the past but I was thankful to have a steady income for the summer to save and use when I go out on off days. However, I wouldn't have thought I'd actually learn a good chunk of the kind of inquisitive (and maybe weird) things. And if this concept actually entices you, here are a few things that I've come across at work and I've thought more about on a deeper level than I think normal.
1. I think all places that sell or retail should try to take time to find an organization to take donations for boxes at the cashier.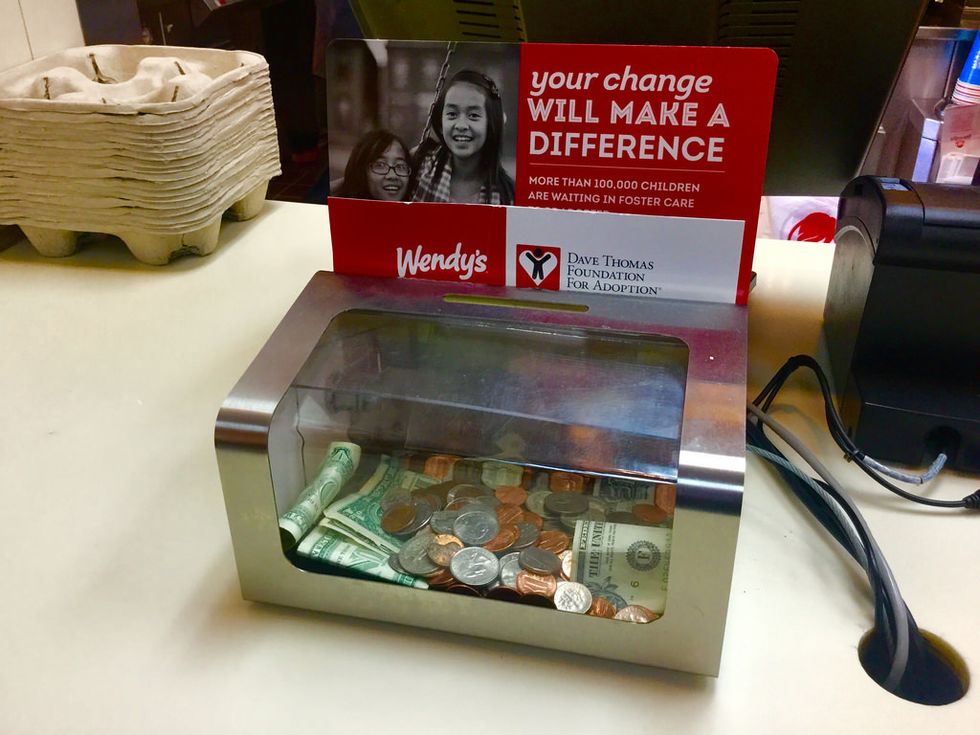 One of my experiences working was with a father and his little girl; her dad was buying a few drinks while she only wanted a candy bar. As I was ringing them up, the little girl stopped her dad and said she wanted to pay and took out her 11 cents. Her dad and I giggled as he replied, unfortunately, that won't cover it and handed me the bar.
She then asked, what's the donation box is for near the register and explained it's for little kids like her! As I rang up her candy bar, I said, "if you'd like to pay for your bar, why not pay by donation here?", smiling at the dad as he finished paying for his drink and her candy. As I handed him his bought things, she put the money in there, feeling accomplished, and handed her the candy.
It's really cool telling kids why there's a "money box" out in the open because they think it's the same as the cash register. But to them, it means so much more, and the adults love learning about it too. It's just such a good way to give a good lesson, give kids an opportunity to emulate paying or giving, and a way to get rid of change—a big win-win situation!
2. Honestly, cashiers should have some kind of seat available.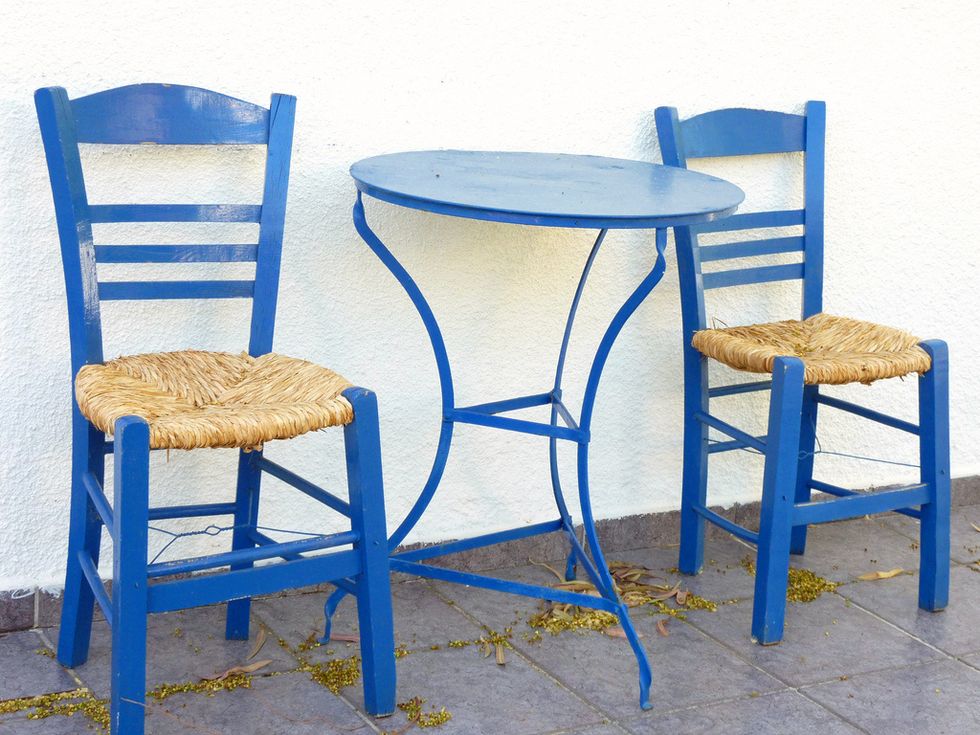 The odder thing I thought about this is why I honestly do not feel all that hungry or that much pressure/stress on my knees, feet, or back until I'm not as busy, on break, or back home? Possibly (probably) adrenaline on getting the sales down quick! Anyway, I've met people from being seasonal high school athletes to full-blown ones, from the busiest kids involved activities wise all being pretty winded from a six-hour shift standing up and popping out each customer's stuff in the best way. Although with the momentum of cashiers in busy stores, being on your feet is ideal but giving them the ability to sit or have a seat available, in my opinion, would take stress and ache off the body and hopefully go into the work even more...even if it is "just ringing items up & bagging them" a couple hundred times and as fast as they can!
3. Simple greetings, said with effort, go a LONG way.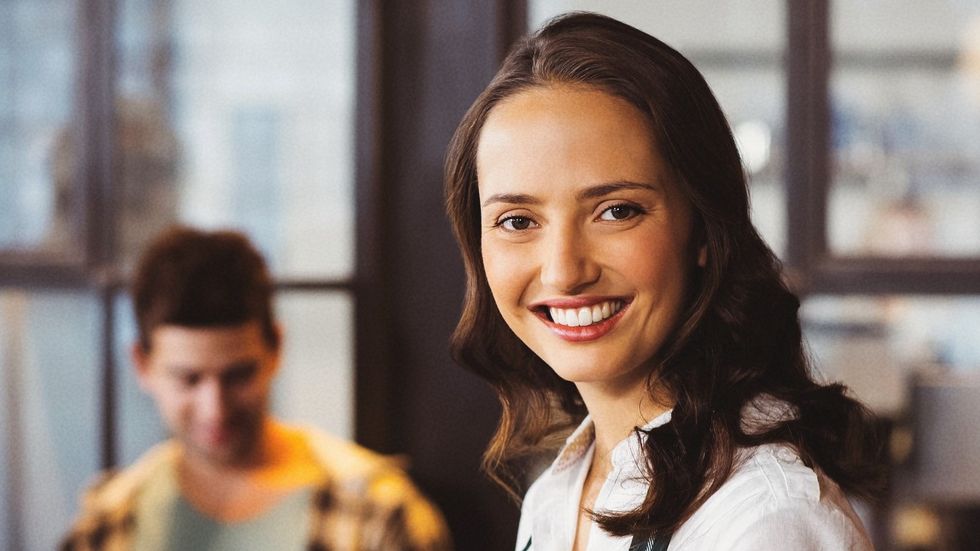 You'd think this is obvious but it isn't just saying hello and talking about the weather sometimes. Asking them how they are or how their day has been can turn into hearing the best and bad news.
4. But sometimes it's not reciprocated...that doesn't mean you have to take disrespect.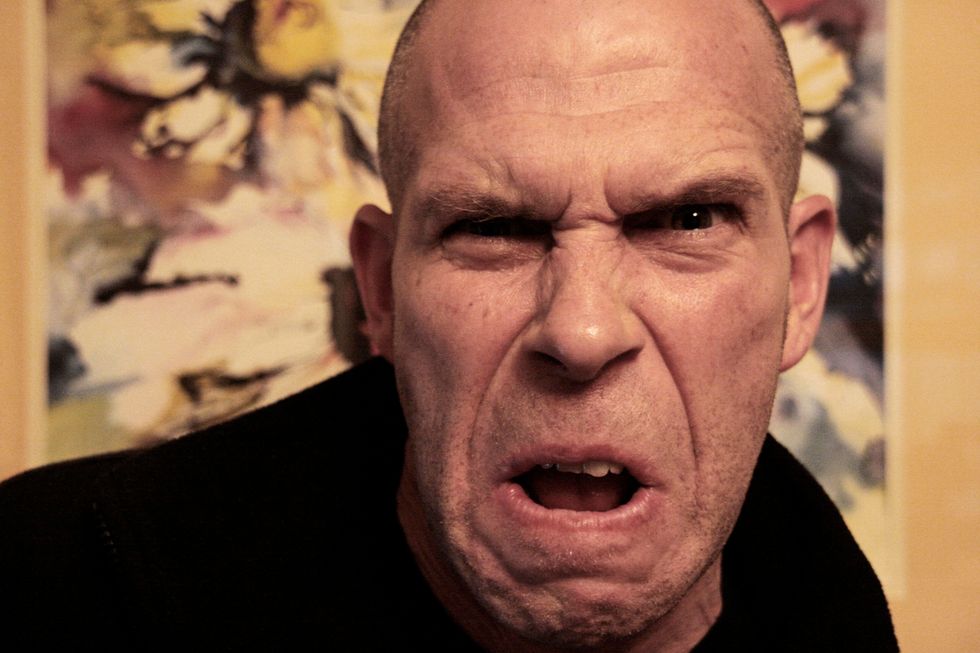 Bad news can lead to a projection of bad feelings, unfortunately. I've heard my coworkers' customer horror stories from simple yells, to calling cashiers mean names, to throwing money at them. Embarrassment sucks but customer service is always attended to. But sometimes it's not reciprocated...that doesn't mean you have to take disrespect.
However, the saying "the customer is always right" is quite wrong in the way we let people view people who provide you with service, in this situation, a cashier. My second day of training I witnessed my coworker (who was training me) get barked at and he handled it maturely: not answering back, but not apologizing for his lack of disrespect or bad behavior. He told me, "don't let anyone give you crap", and I pretty much remember that if the day will ever come (hopefully not.) As Selena says, "kill 'em with kindness", right?
5. I wish there was a designated customer service attendee to show customers who fight against a price we checked for them that were not lying to them about the price.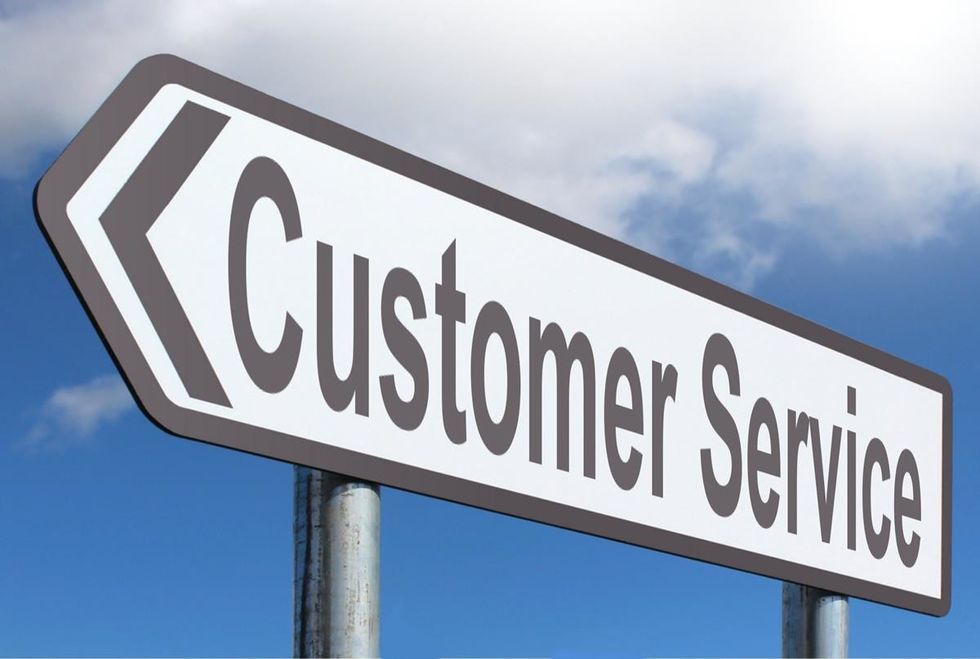 www.creative-commons-images.com
We have people who are there to help price check for your best price and ALSO there to correct a misunderstanding in pricing. So when we go back and check your items are not a certain sale price but ANOTHER similar item IS ON SALE, we do this to let you know so if you don't want that item, we save you that hassle or that sum of money. Some people insist they saw swear by what they saw or recalled—it reminds me of how in psychology we learn sometimes our mind screw our memory of certain things; sometimes quick stimulus doesn't justify something (or something like that) and that's why things should be tried to look into more...also that sometimes we humans are just really hard-headed but hey, so am I!
6. I'd ideally want to learn the basics of more languages.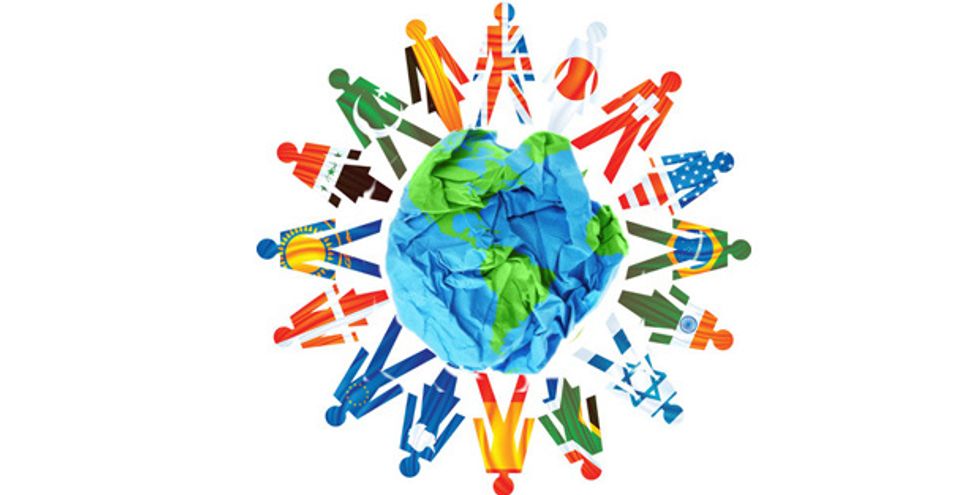 I feel like it's warming when someone tries to teach me their language as I ring their items up or they try to talk a little bit to me. I feel that they also feel warm in a sense of comfort when someone can reciprocate talking back in someone's native language. It makes the grocery feel more appealing and "family-like" to shop at. It also helps me practice skills in different language communication which I do feel enlightened a bit by.
7. Also that I really want to be able to sign.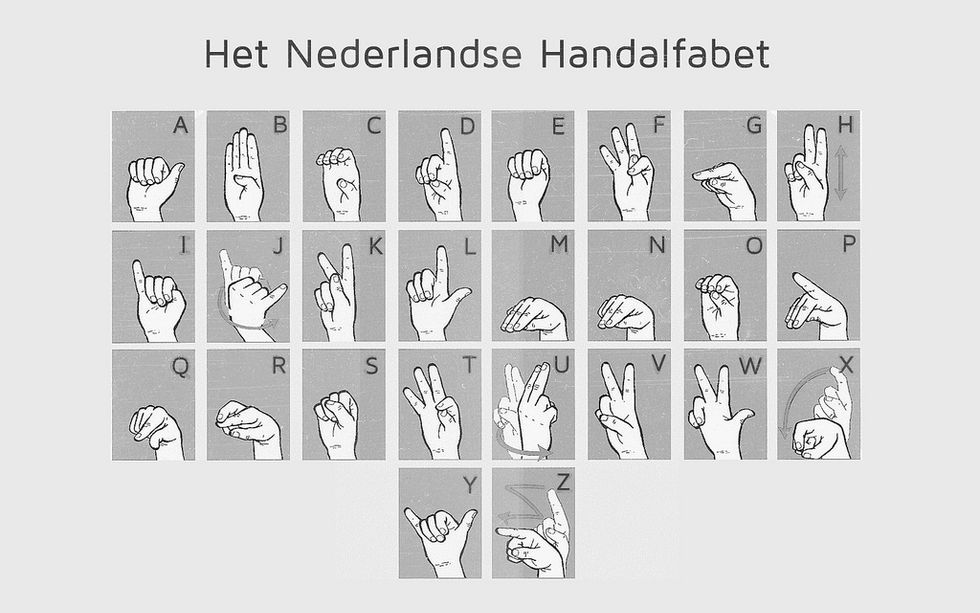 I usually ask customers before bagging as I ring items up how they'd like certain things bagged. So I had asked this to a family consisting of a mother, father, & their daughter (who had her earbuds in.) I asked the mother how she'd like things bagged but her daughter was the one who took her earbuds out because she had noticed and I realized her parents were deaf as she signed to them, then proceeded to tell me how her parents wanted things bagged.
It was in that moment where I wish I made things easier for them and wished I could communicate my greetings and small talk like I do with other customers. What if their daughter or anyone to help communicate between us wasn't there? The only word I knew to sign is "thank you", which I signed as they left, and I was humbled by the smile of their face.
8. Realizing how many people actually remember or recognize you from your past or just from being a recurrent customer (and vice versa.)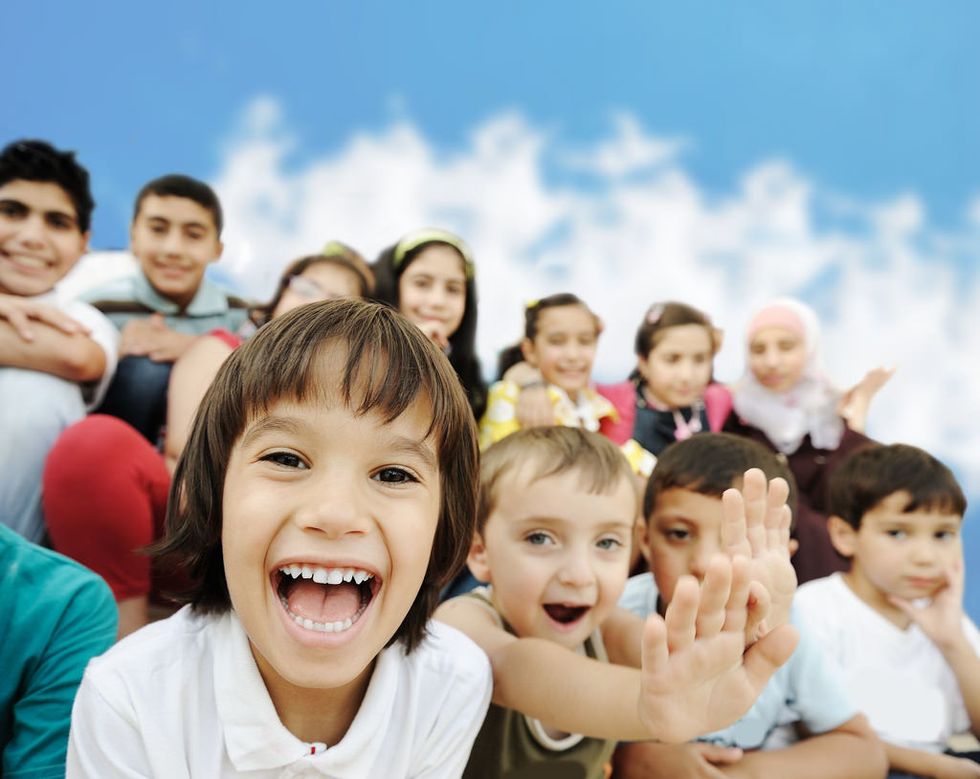 It's kind of a cute reminder that you are a memorable person in this world: so simple but reassuring.
9. And somehow, strangers can sometimes sense your general, raw personality and it puts you in check.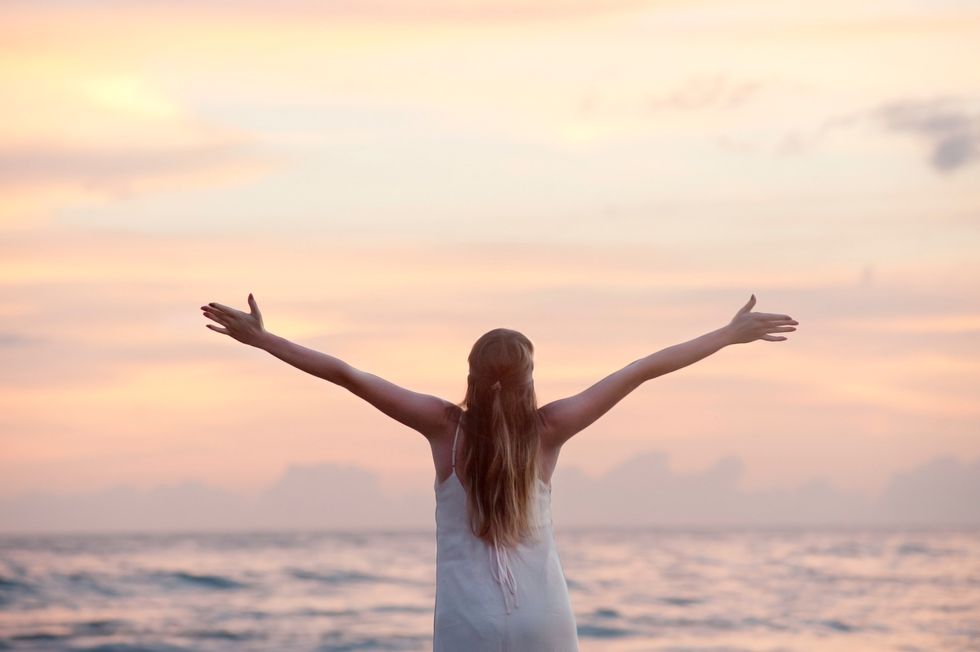 Pexels.com
Sure, we all have however customer who just write us off as incompetent; but for the most part, I've had customers compliment me on a simple two-minute encounter or transaction and on something deeper than physical looks. They notice kindness, care, intelligence, and potential. They point out humor and good qualities that they sense in a heartbeat and engage in—it's amazing, refreshing, and maybe a little deeper than anyone would interpret but I definitely see it.
So whether you're a cashier worker or not, the little things we do or have at work, the relationships and bonds we build, and the time we put in isn't weren't away this summer. We learn a lot from other people and are constantly surrounded by them in our jobs. There are tougher days, but for the most, it's nice to take a step back and realize that it's not so bad working where you do. Keep making that money, Y'all!