Writing and reading are about as interdependent as some relaxation time and I are this summer, or so my middle school language arts teacher told me. She said that to become a better writer, you had to read, and vice versa. I've been writing stories since I was six years old, so I've seen this correlation first hand.
During my time as both an avid reader and writer, the amount of time I spent on each activity fluctuated, but I always remained loyal to my literary heart. This continued until high school, when I attended a vocational school for communications to gain experience in creative writing.
Instead, I found journalism. I wrote articles and designed spreads, eventually serving as a co-Editor-in-Chief of my school's newspaper, alongside my best friend. For the majority of my high school career, my creative side halted as I wrote in AP style and mastered the news format.
Then for a creative writing class, I wrote my first memoir. It was an assignment I found difficult, but quickly learned was suited for me. They blend my imaginative creative writing with my truthful and narrative journalistic writing to produce something that is ultimately me. Now, memoirs take up most of my bookshelf, and I finally understand how intertwined writing and reading really are.
I bought this book on a recent trip to London and the first chapter had me hooked. Samantha Irby details her application for "The Bachelorette" in a raw, honest tone. She also shares her take on the world as a woman of color with Crohn's disease and arthritis. Between hating her cat and being downright hilarious, Irby found time to write a collection of essays that can make you laugh out loud. I finished in less than a week and definitely recommend for anyone looking for a raunchy comedy on womanhood.
I'll admit it - I do tend to gravitate toward memoirs written by women, mainly because that's the experience I understand most. However, I found this book on Good Reads and thought it was time to expand my horizon, which I'm glad I did. Dan Bucatinsky showed his perspective of life, as well as the struggles and challenges he faces as a gay man with children (including teaching his daughter her body is a temple, even when she asks him to smell her fingers, and dealing with the group of women at the park that find him cute). This was one of the funniest memoirs I read, and provides a perspective not seen enough.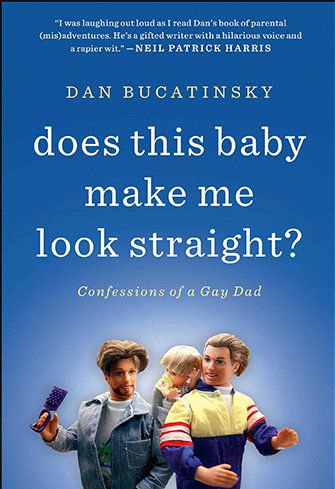 On "Parks and Rec" and "SNL", Amy Poehler was a kick-ass woman, as she also is in real life. But, this book, and especially the title and story around it, showed another side of Poehler that made her more relatable to audiences, including the struggle to be both real and polite. We're told that celebrities are 'just like us', and while we may not have Poehler's immense, and certainly deserved success or joined a notable comedy troupe, the gender bias and unfair treatment Poehler has faced is something most of us can relate to. Poehler's advice to readers, and specifically women, is presented in a humorous way, but is still relevant and real.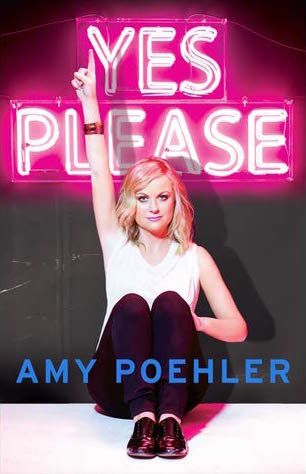 When I started reading this collection, I was struggling with my social anxiety. Seeing someone as successful and as much as a role-model as Mindy Kaling on the cover of a book with one of my biggest fears was comforting. In her essays, Kaling details her social life - from her first secret friend to her 'best friend rules' to what she looks for in a guy. Between her takes on learning to interact with people from her childhood to now, Kaling adds some anecdotes about her fame and time as a playwright. Her identity as a child of immigrant parents, actress on a sitcom and executive producer of an award-winning tv show comes together in a wildly different collection of stories about her life. I also read one of Kaling's other books, Why Not Me, (which was equally as good, if not better). Kaling recently announced she will be releasing another essay collection in the summer of 2020.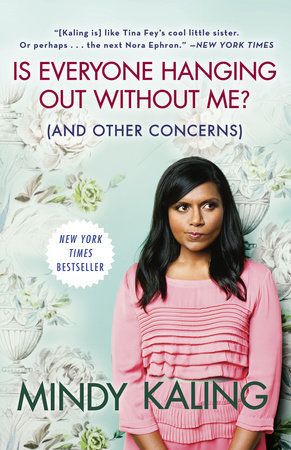 To be absolutely and completely honest, I had never heard of Chelsea Handler prior to this book. I found it on the shelf at my local library, and having been a fan of Judy Blume's Are You There God? It's Me, Margaret, thought the play on the title was a (hopefully) good indicator of the book ahead. Handler's antics are wild, and I love it. She doesn't shy away from things like her love for little people that are not usually a topic of conversation, and presents an unabashed view that I related to more than I thought I would. I was pleasantly surprised at her candor and how she turned an interesting childhood into a booming career. I went on to read two of her other novels: Chelsea Chelsea Bang Bang and My Horizontal Life, and recommend both.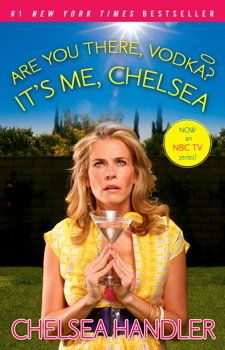 Having watched both Gilmore Girls and Parenthood, which are Lauren Graham's most prominent titles, I was interested to read more about her. In many of her roles, Graham plays a funny, sometimes all over the place, but extremely caring character. This is also similar to Graham in real life, as seen by her memoir. While the collection addresses stories from her time on set, it also tells about her rise to stardom in a self-depricating way. It shows that despite her ever increasing notoriety, Graham still remembers not to take herself too seriously. The essays also include a tribute to late Carrie Fisher, a comparison between her and a golfball and how she went vegan to try and bond with Ellen. Graham is one of the most honest and kind writers I've read, and showcases that in every role she has.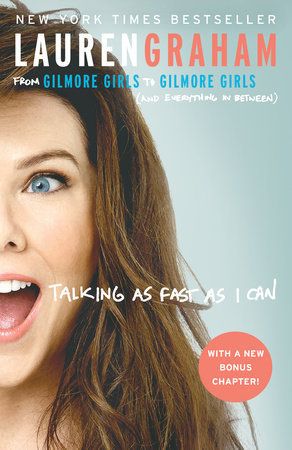 There will always be a special place in my heart for Bossypants, as it was my first memoir. I read it in two sittings during a period of standardized testing in high school, and I was hooked. Having never watched Tina Fey, I still found the book entertaining and a good read. While she elaborates on her career, including her time on "30 Rock" and "SNL", Fey shares a multitue of advice - making it one of the most informative memoirs I've read. Fey uses humor and personal anecdotes to encourage people to "do your thing and don't care if they like it". This is an essential read for all millenial woman, as it has more insight about being a leader, especially as a woman, that you won't want to stop reading.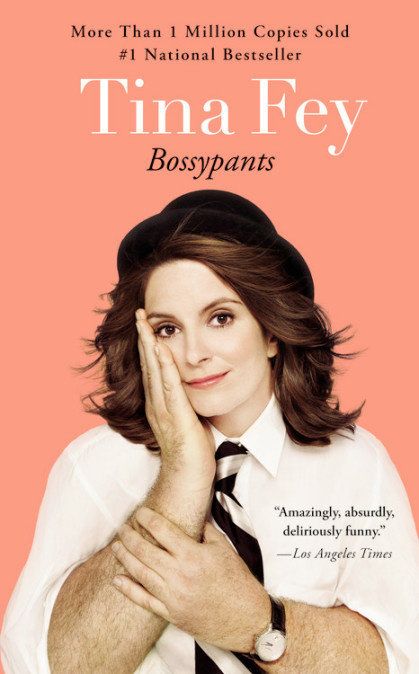 Ali Wentworth is definitely not short of advice, even if that's describing her #husbandgoals as she plunges to her death. This was a book I'd stumbled upon accidentally, but now remains in my bookshelf. Wentworth describes mostly-true events of her life that has shaped her into the woman she is today, while also advising readers on her mistakes, so that they don't repeat them. She knows she's funny and flaunts it in the best way possible, while also detailing her life with a husband and children that could use some of her half-baked advice. This was a quick read that was perfect for any beach days.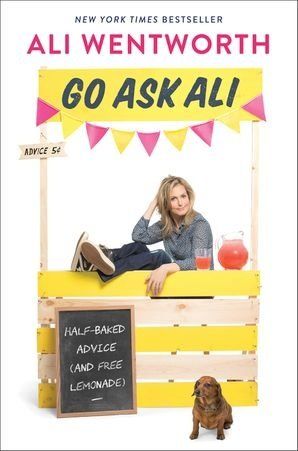 When I first heard about this book through one of my teachers, I was skeptical. How could I, a teenager in the throes of adolescence, understand what a woman a little older than my mother was going through, especially when that woman was Nora Ephron? I've never been middle-aged obviously, so while it was a little harder to relate, the insecurity Nora Ephron described was something many can attest to. In the chapter On Maintenance, where Ephron describes her routine, it truly puts into perspective how much women work to meet societal standards. Ephron normalized the embarrassing parts of getting older, and taught me that despite your age, society will always find something wrong. So, the only way to fix it is to love yourself.