Sometimes our nights get a little carried away and we wake up the next morning feeling like we've been hit by a truck and have woken up on a tilt-a-whirl. We've all been there at one time or another. It usually leads us to swear we're never going to drink again - but that never lasts long. Hangovers are the most dreadful experience, and not much can 'cure' you, but there are some tricks to make the morning a little more bearable.
1. Sleep as much as possible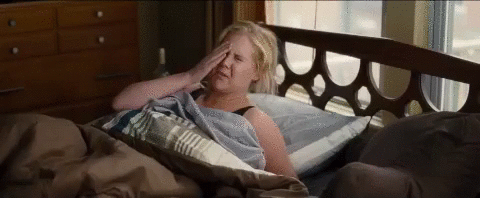 Okay, this one is pretty easy, because it's all you're going to want to do anyway. No matter what anyone tells you, caffeine, eating, showering, etc. will not make you sober more quickly. The only thing that will bring your BAC down is time. end of story. So sleeping not only helps kill time, but gives your body to re-energize and filter all the toxins out of your body.
2. A shower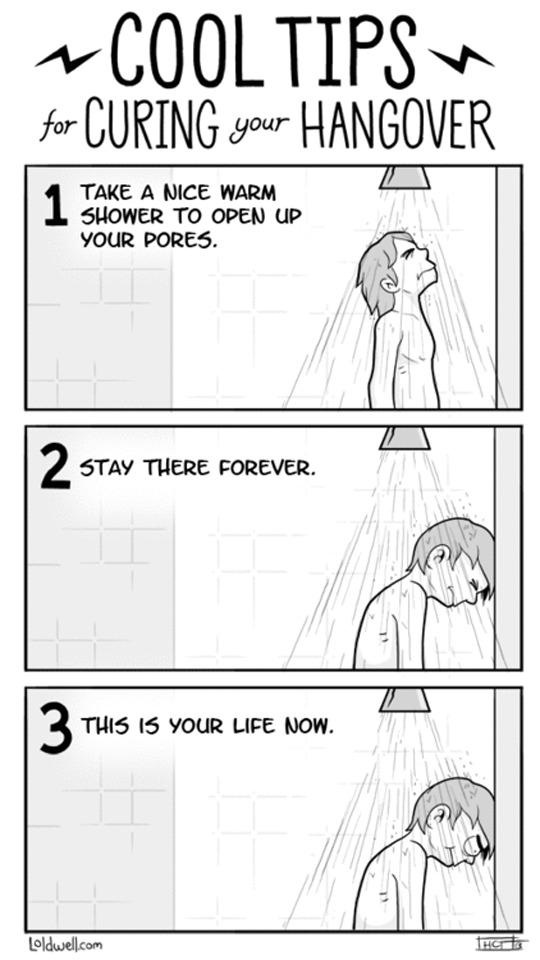 This can seem like the hardest task in the world, especially if the whole world is spinning and you can hardly keep yourself standing. But there's just something about the hot water and steam that makes you feel sooo much better. The heat from the hot water increases circulation which helps your kidney and liver process the alcohol out of your body more quickly. However, a cold water will increase your circulation more than a hot one...but who can stand to be in a cold shower for more than a few seconds? So while you're taking your hot shower switch it to a cold shower for a few minutes and it'll shock your system and circulate your blood flow even further.
3. Herbal Tea & Fluids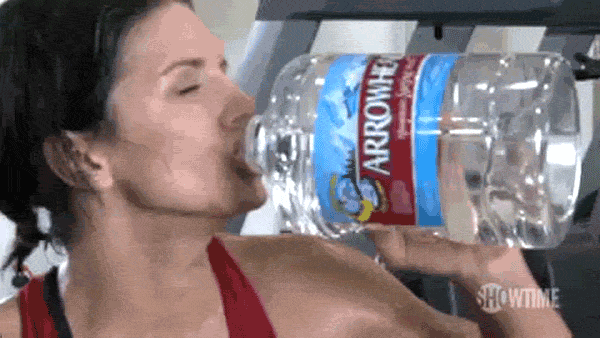 Your body is super dehydrated after all the alcohol you've consumed, so you've got to recharge your body with fluids and electrolytes - duh everyone knows that, I know. But, green tea or ginger tea will help significantly with the nausea, and the headaches, even if you're not a tea drinker I promise it'll be worth it. Also, don't drink any acidic juices like orange juice, grapefruit juice, or tomato juice. The acidity in these drinks will only further irritate your stomach.
4. Eat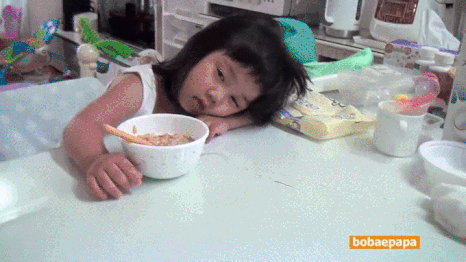 Yes, you need to drink fluids to re-hydrate yourself, but your body actually absorbs electrolytes from food more quickly than from fluids. Contrary to the belief, greasy food won't actually absorb any of the alcohol, especially if you've already slept before eating - your body has already absorbed the alcohol. Plus, the grease is actually just going to increase the nausea. Eating greasy food before you sleep however will help you, because all the fat from the food coats your stomach lining making it harder to absorb the alcohol - gross I know, but it'll save you from a bad hangover. It's best to eat healthy foods with electrolytes in them. Eggs have a ton of amino acids in them which help, banana's are chalk full of potassium. If your stomach can't handle these things, try toast which will increase low blood sugar without being too harsh on the stomach.
5. Lay on your side with one foot on the ground and two pillows around your head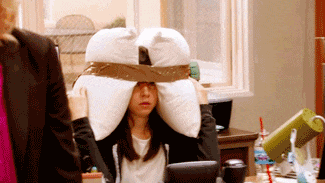 Got the spins? Try laying on your side with one foot on the ground. It works even better if you press two pillows on either side of your temple. There's an organ in our ears called the labyrinth that is in charge of our body's balance by a fluid that moves in our semicircular canals. So by putting pressure on either side of your head it helps stabilize this fluid and keeping one foot on the ground gives your body well, some grounding.
6. Take Vitamins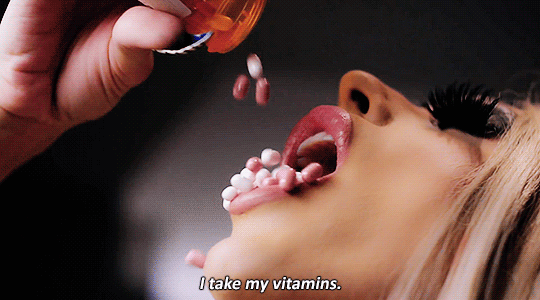 B6 and B12 will help reduce a hangover because the alcohol causes a b6 and b12 deficiency. Vitamin c is also a good thing to take because it stimulates the liver to break down the alcohol.
7. DON'T TAKE ASPIRIN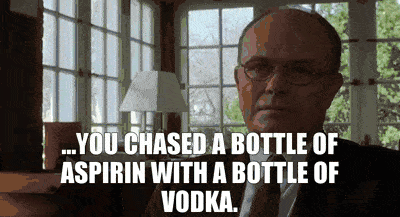 Aspirin, Tylenol, and Ibuprofen are all blood thinners, just like alcohol. So if you take aspirin with alcohol in your system it's just going to magnify the effects.
8. Don't drink coffee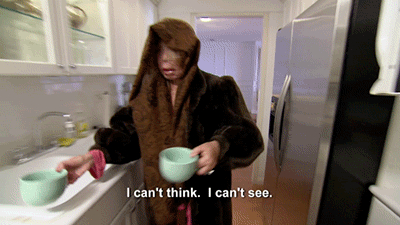 No matter how much you think you need it, it's just going to dehydrate you more which will then prolong your hangover. Caffeine also increases nausea and tremors, which you're probably already experiencing from the hangover, so it's best just to leave coffee for another day.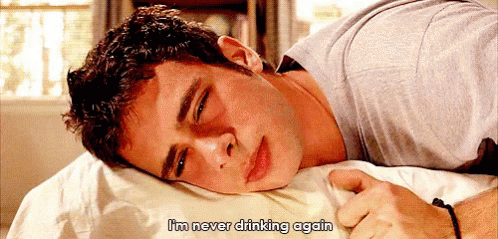 We all know that no matter how much you swear you're never going to drink that much again...you're going to. So at least next time you'll be more prepared on the do's and dont's of 'curing' a hangover.