1. Naming your cat a totally random name, with a title, while also giving him endless nicknames.
My cat's name is Sergeant Lee Murr. However, he does go by Sarge, Sergeant, Mr. Murr, Lee, Sergeant Murr, Buhguh, Baby Buhguh, Mom's Boy, Pretty Boy, Little Bug, and Buggy.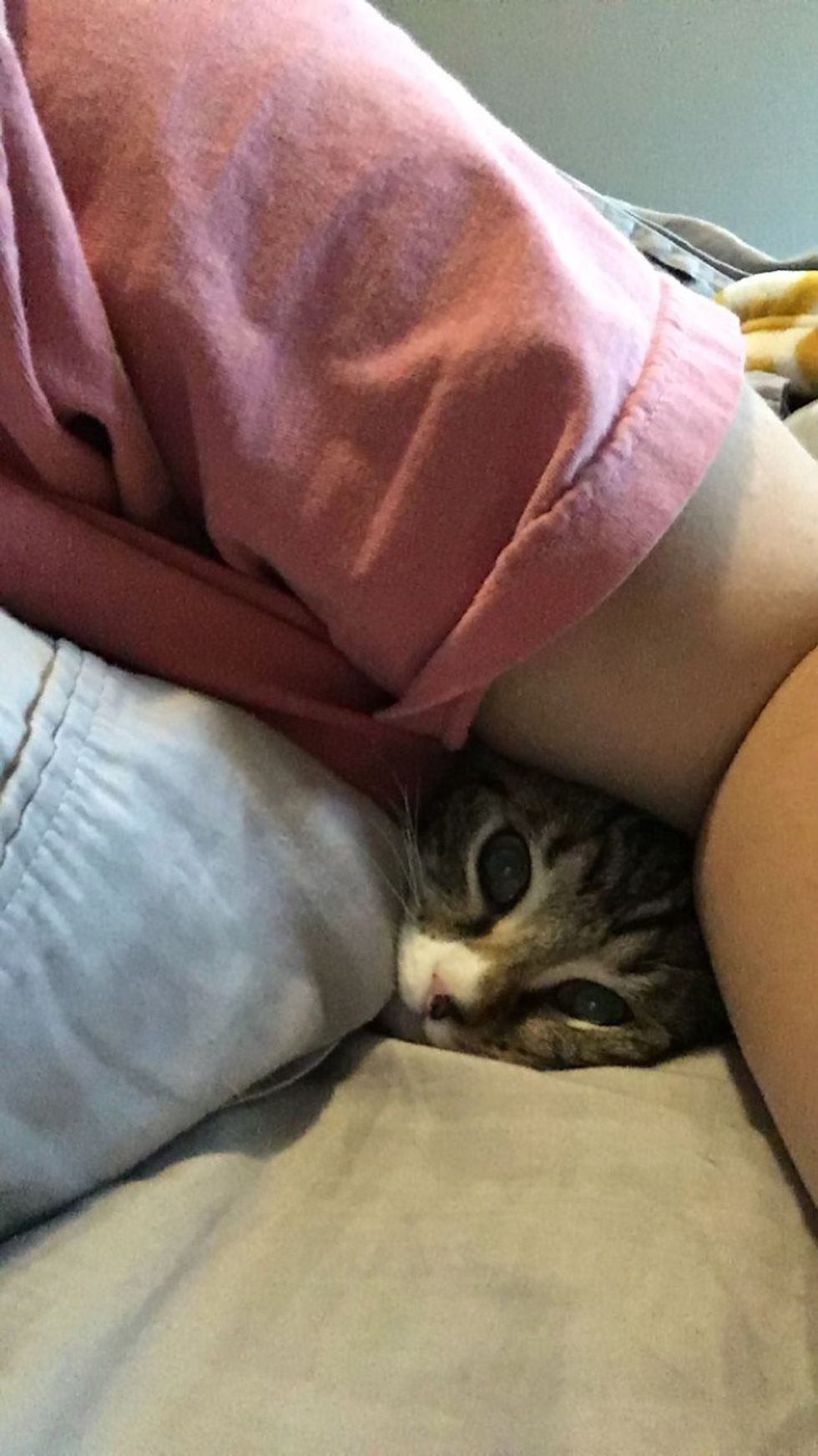 2. Getting your cat anything it could possibly ever want.
I can't walk into a store that sells cat items without walking out with something for him. Also, I now have a PetCo account and order an excessive amount of items to be delivered to my house. (Yes, he really does need the premium hooded litter box and the faux fur bed to sleep on, when he chooses to sleep with me instead of on his much fluffier bed on the floor.)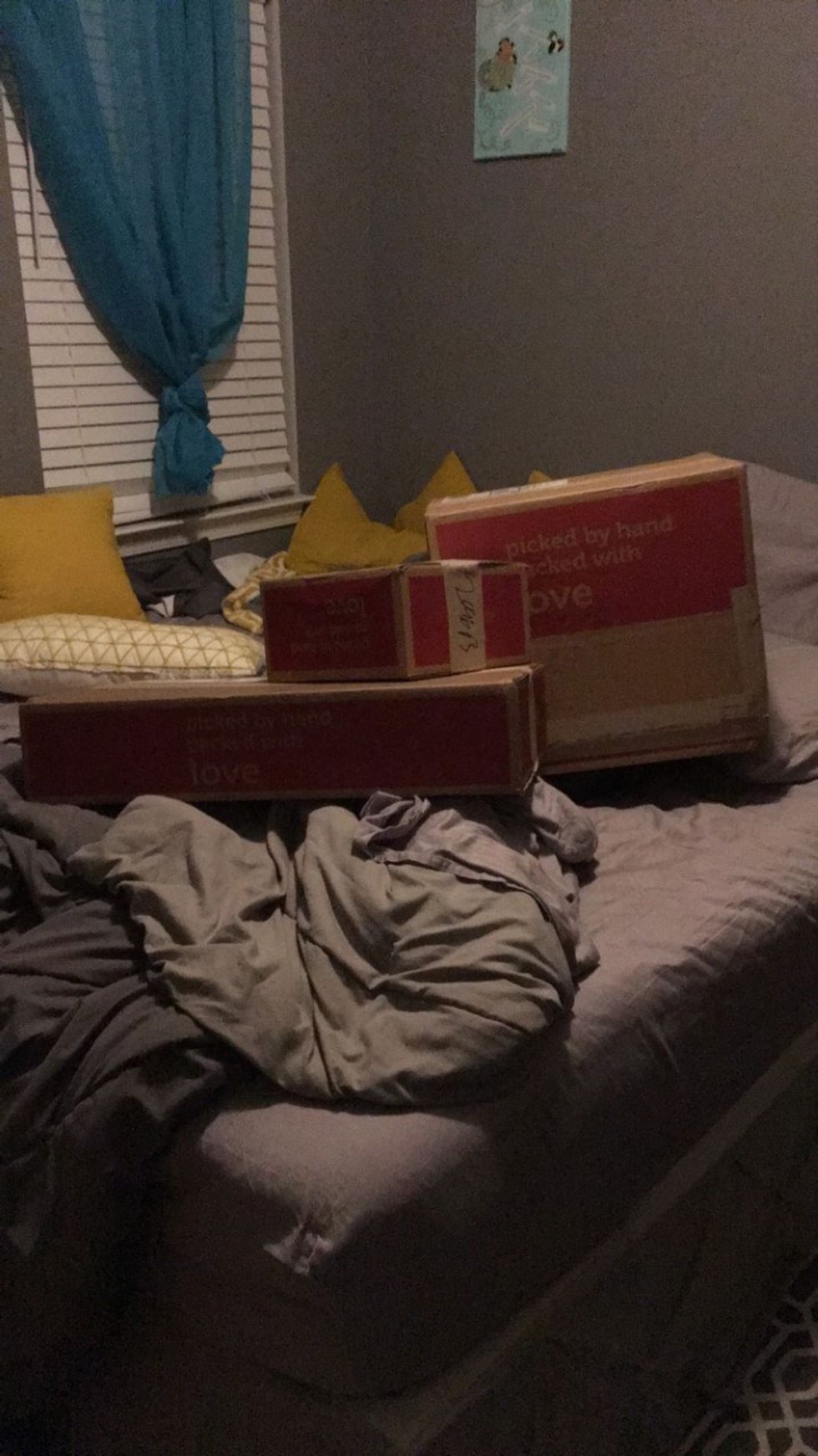 3. When they make things harder than they need to be, but it's cute.
He likes to sit on my computer when I'm typing, or chew on the corners of my books when I'm reading. Instead of being totally annoyed (like any normal person would be), we actually think it's adorable when they interrupt, because that means they want our attention!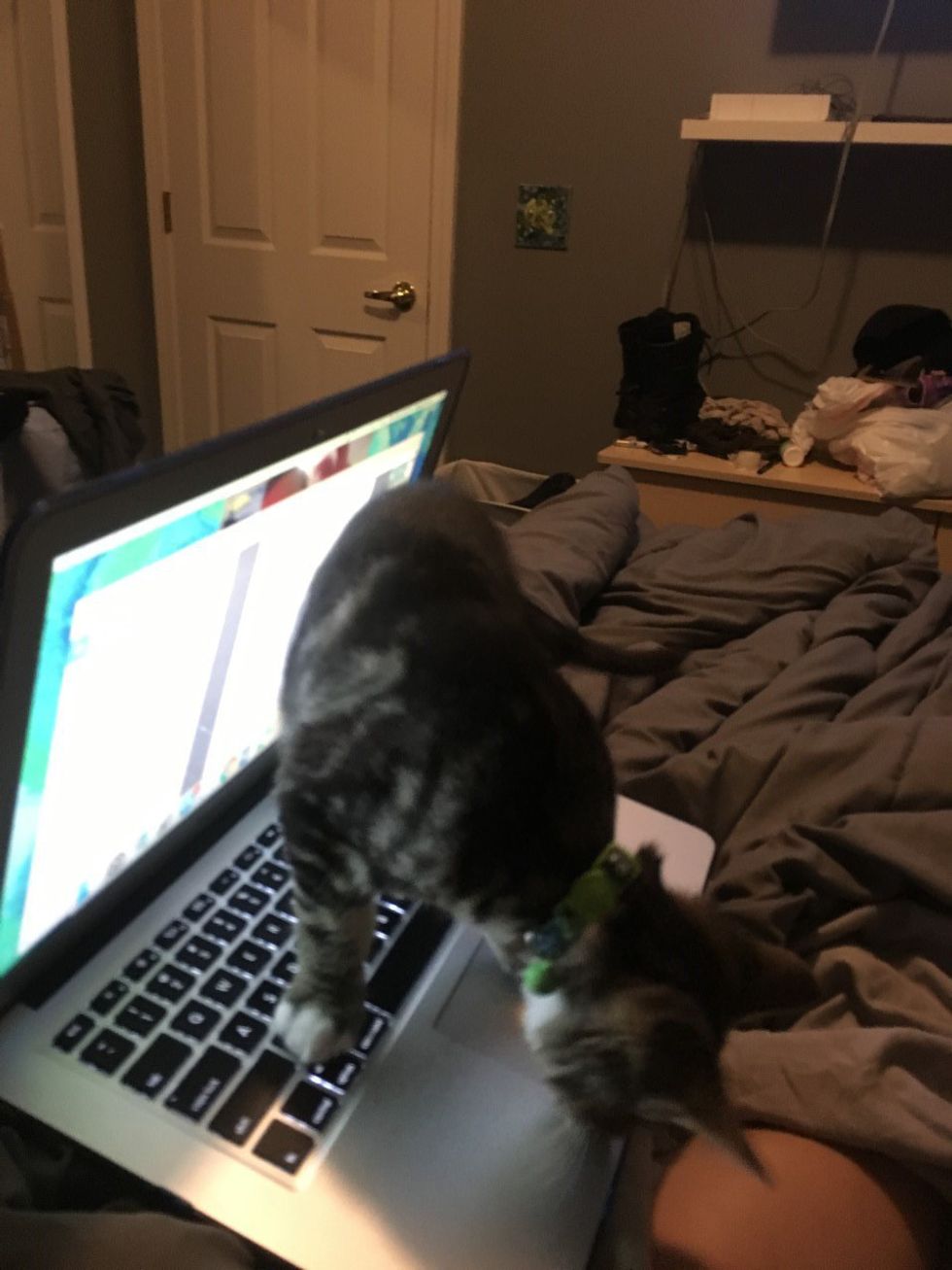 4. They rule the house and you don't try to stop them.
My cat thinks he is the king of the world. He roams the house as he pleases, plays with whatever is in reach, and takes naps wherever his heart desires. When he plays with chargers that have been left plugged into the wall, I have to discipline him. But, my serious voice doesn't last very long, because his little face is just too cute.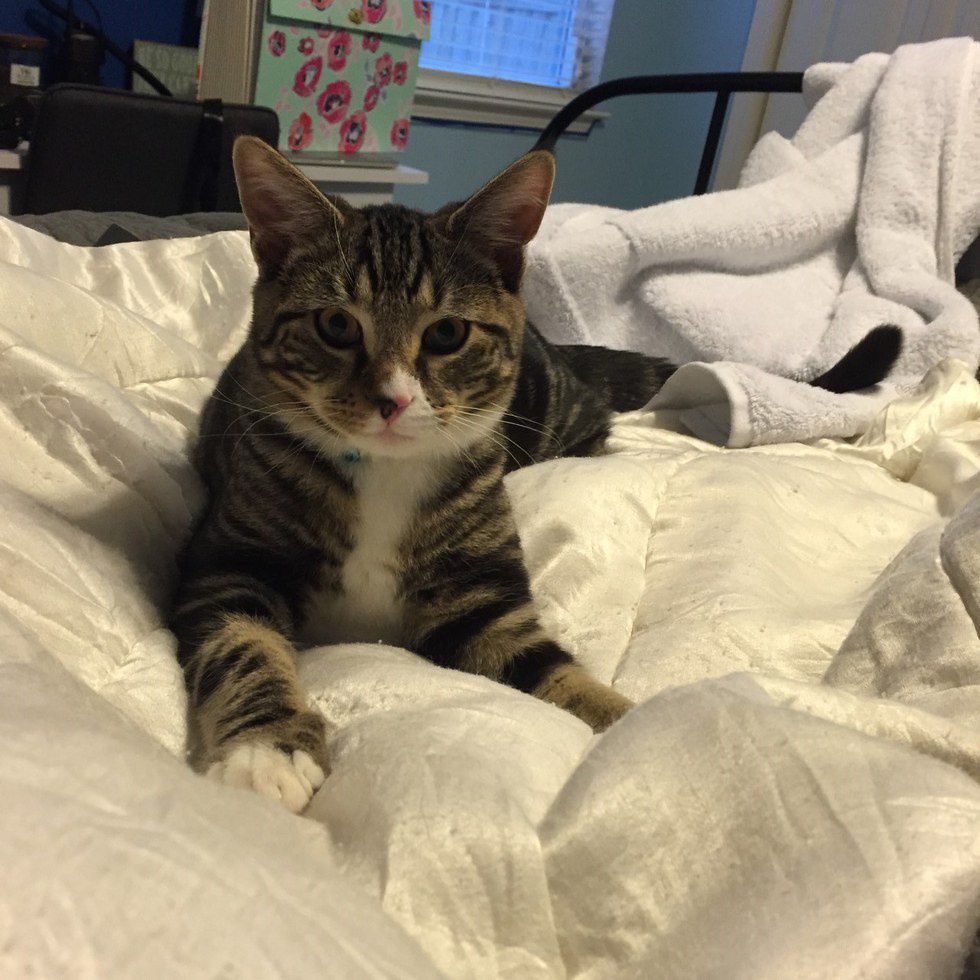 5. You've taught your cat to play like a dog.
My cat likes to play fetch, and tolerates walking on a leash. Granted, he only plays fetch when he feels like it. It starts by playing with the ball on my bed until I throw it, and once he jumps off to get it, he just brings it right back. This pattern repeats itself until he gets bored or tired.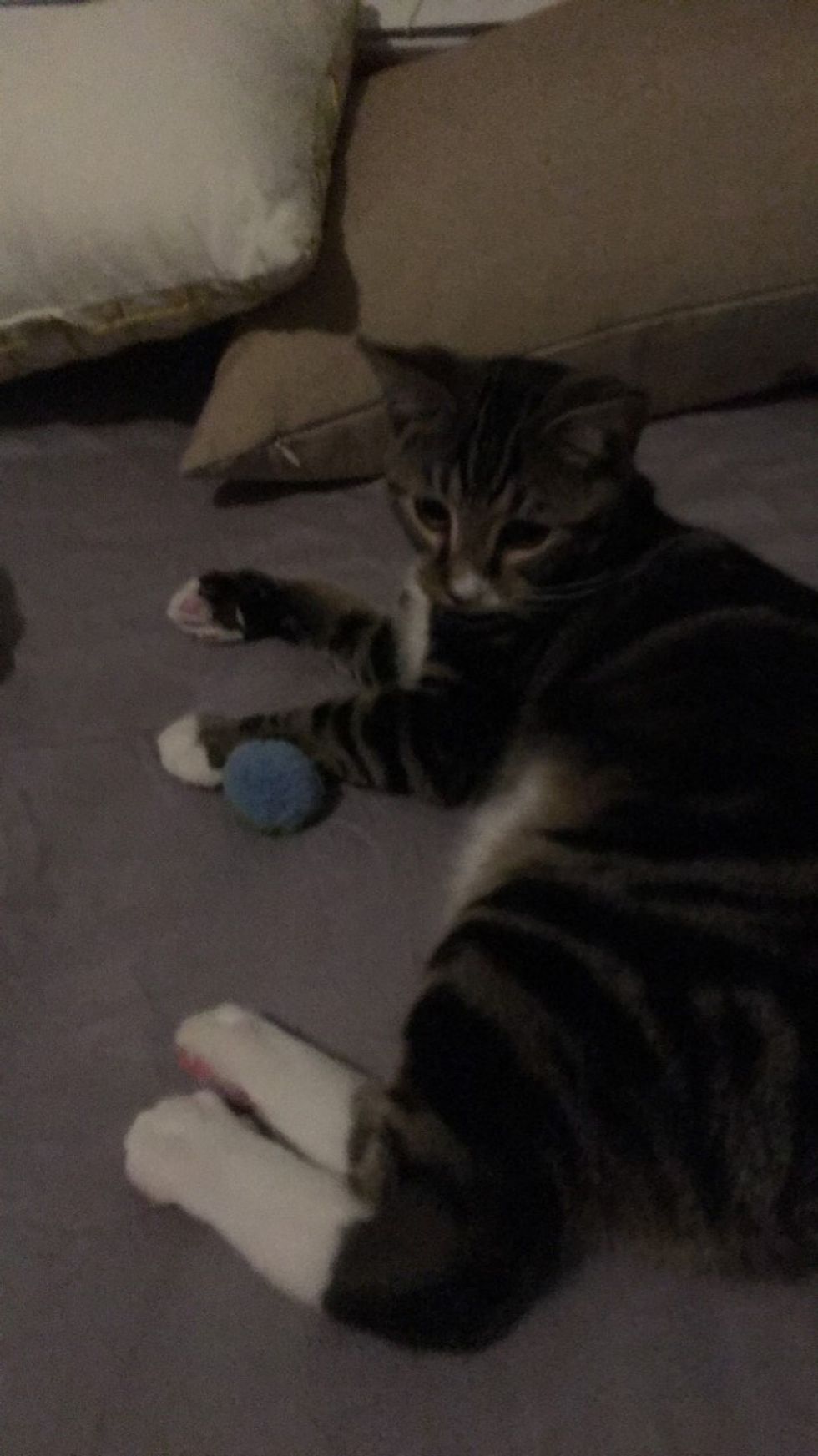 6. You dress your cat up.
Yes, I can see how this one could be a little crazy. BUT you can't tell me a cat in a sweater isn't adorable and you can never go wrong with a cat in an elf costume!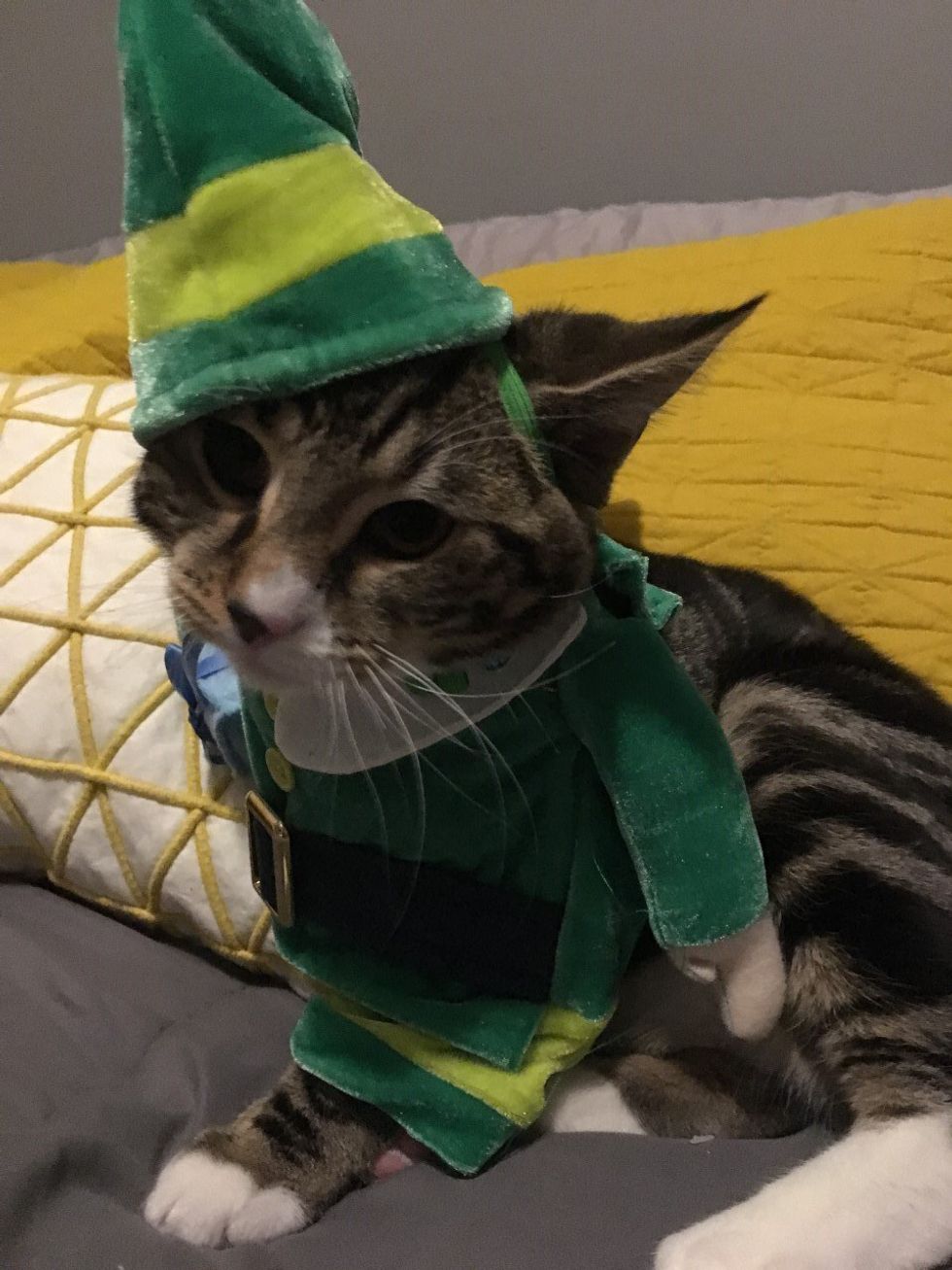 7. You own something with your cats face on it.
Some people get sweatshirts, others get pillows, but I have chosen the unique route of a phone case. When I am gone for more than an hour, I miss my little buddy. So, what's better than seeing your cats face everywhere you go besides actually taking them with you? I can tell you the answer! Nothing.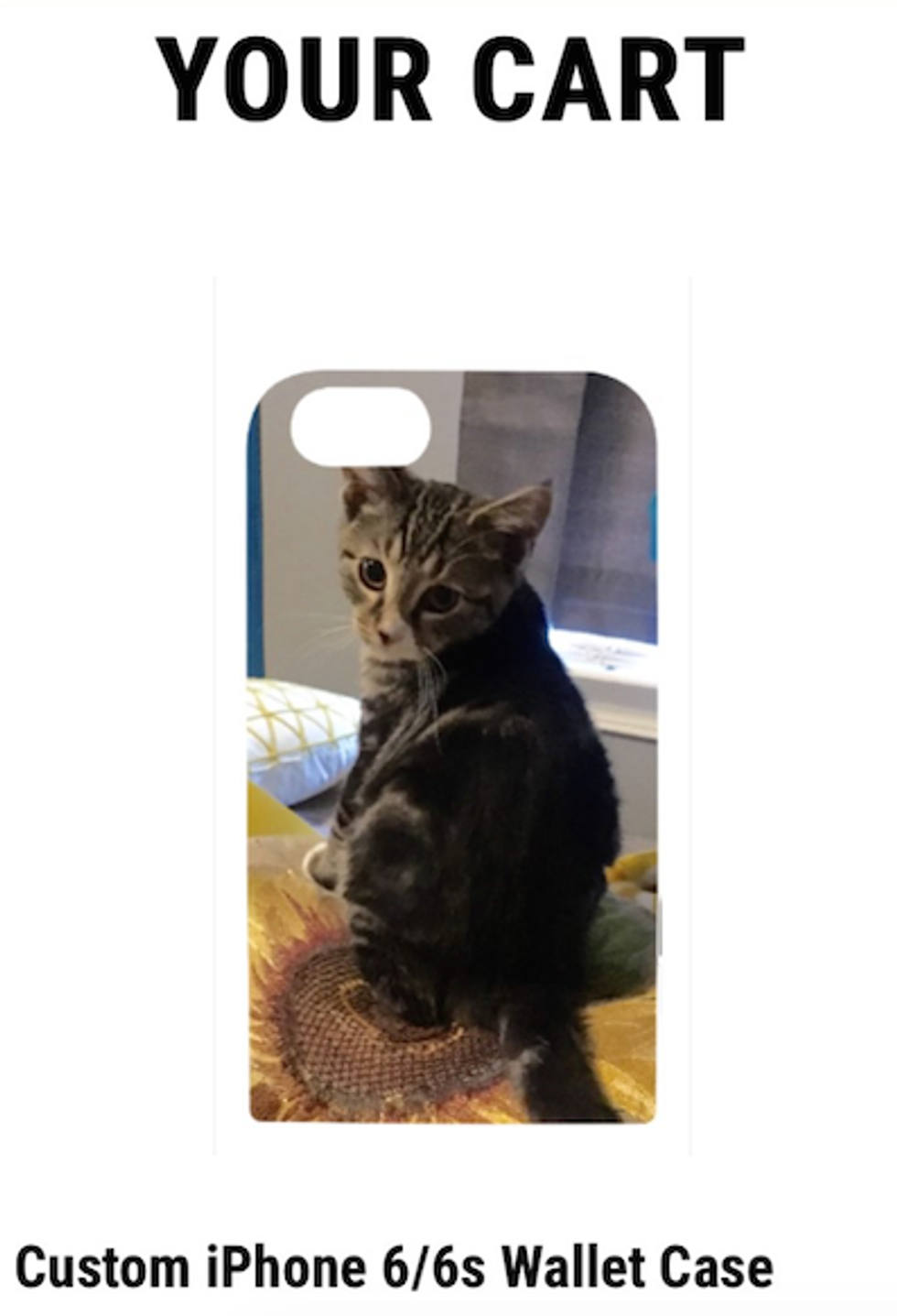 8. You love your cat so much, that people know when you're about to start talking about them.
When you have an adorable little cat, how can you not brag about them? I have proud pet parent moments, even when he hasn't done anything but nap all day. I can also pretty much guarantee that my family and friends are tired of seeing pictures and hearing the sweetest little "boring" stories about his adventures.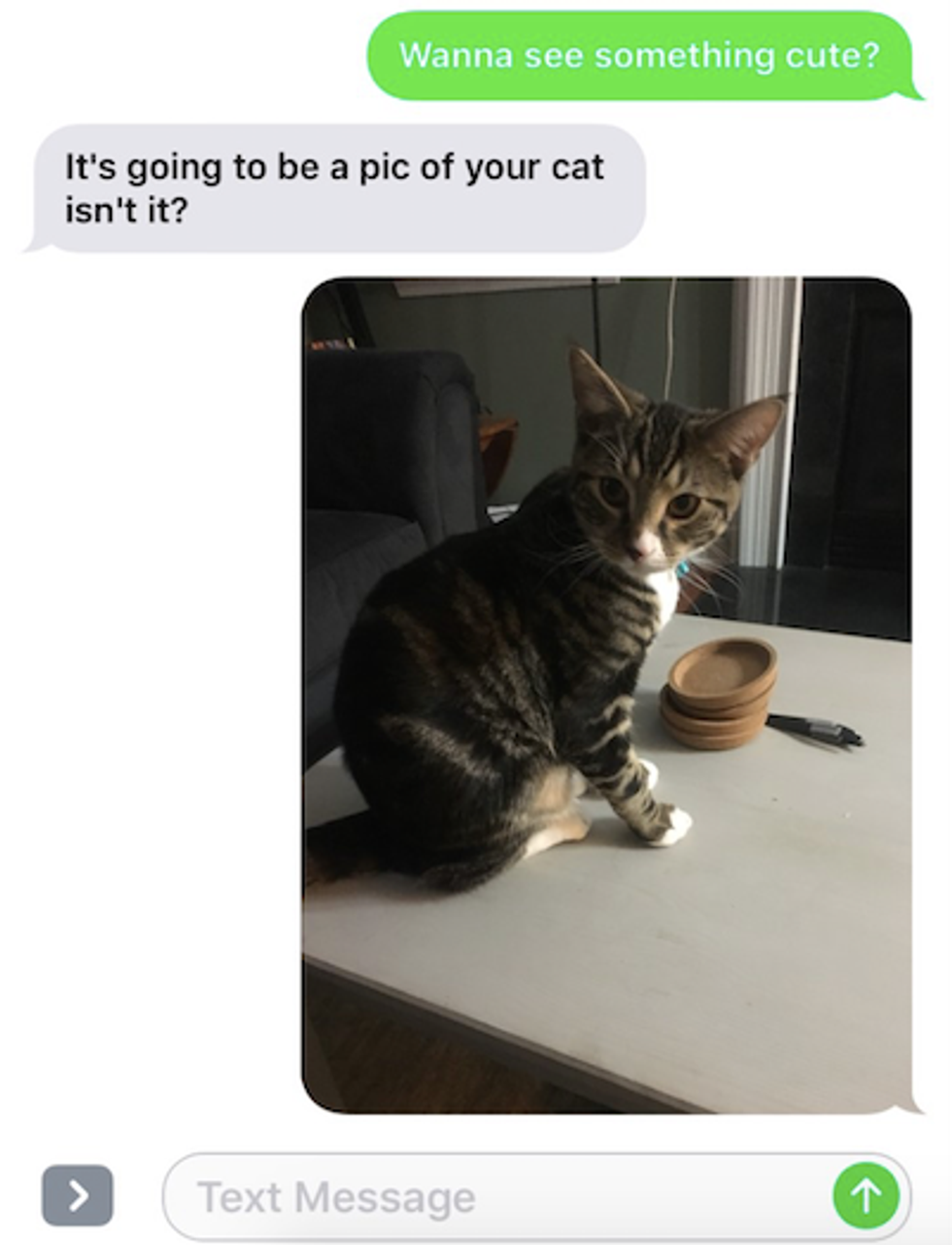 Despite all of these things sounding a little crazy, us cat ladies believe it is completely reasonable. Cat ladies love their kitties so much that they will spoil them to no end. Can you imagine a world where all animals were loved as much as we love our cats? The world would be a better place, there would be less strays on the street, and maybe people could finally get close to showing their pets the kind of love they show us.