If you've had the opportunity to travel to Oahu, Hawaii, you know just how amazing it truly is. If you haven't ventured to the island, I'm sure you dream about it daily. For spring break, I had the privilege of staying at the Hale Koa on Waikiki Beach for a week and a half; it was the trip of a lifetime. I experienced culture, admired beautiful landscapes, and had more fun than I could have ever imagined. So, I decided to create a list of ideas to add to your bucket lists and fuel your daydreams. It is entirely compiled of original photographs and personal experiences.
1. Waikiki Beach Walk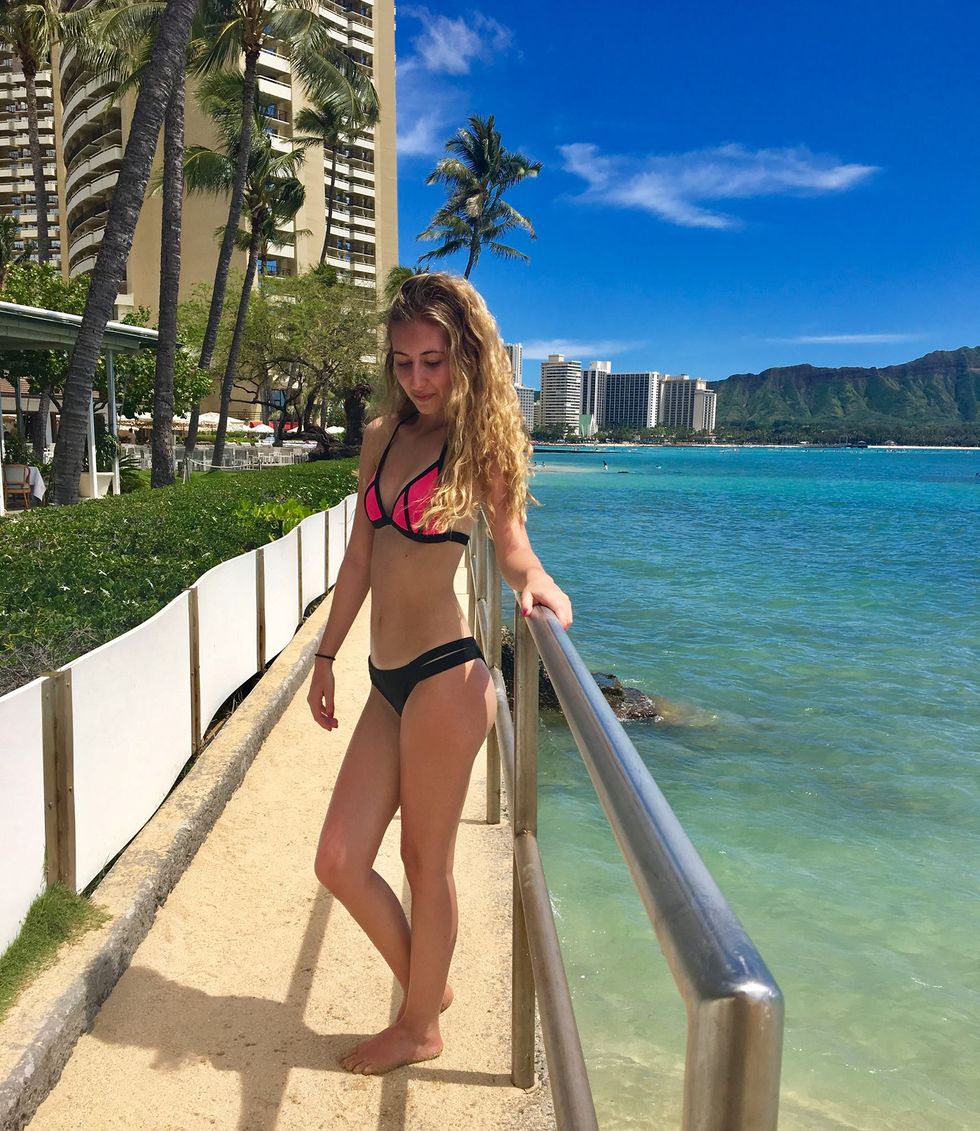 Have you ever seen a place that perfectly combines the landscape's mountainous definitions and its beautiful shoreline into one stunning view? Waikiki beach has a convenient sand-paved walkway along the row of hotels that lines the coast. You can stroll along the path barefoot, hopping from beach bar to beach bar, all while enjoying the picturesque panorama. It's like nothing you've ever seen.
2. Diamond Head Mountain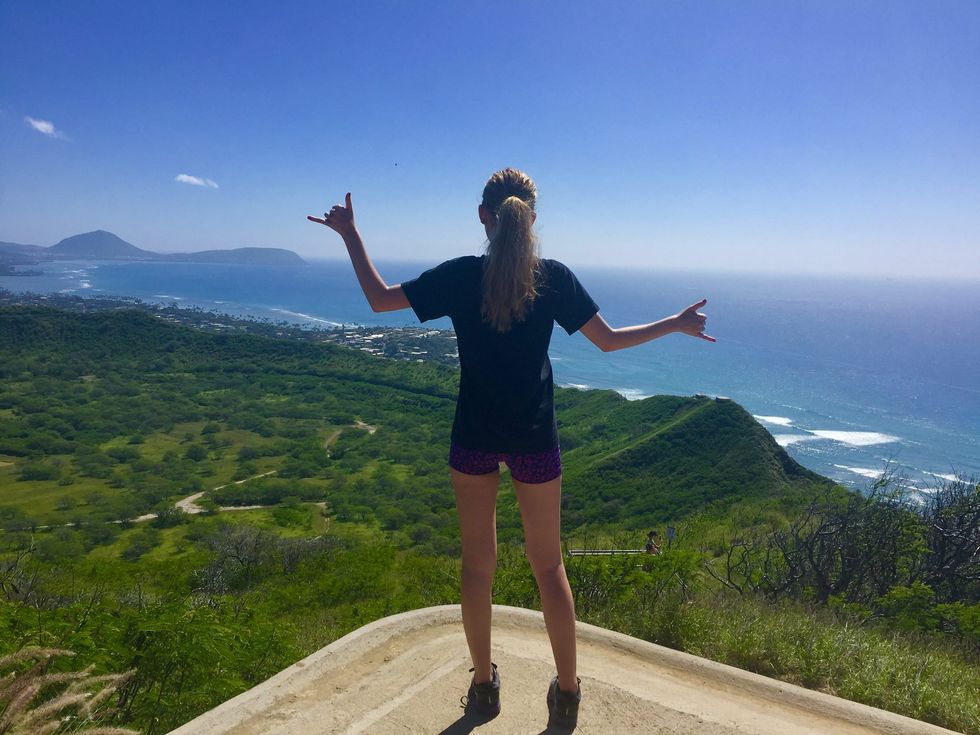 Hiking helps you fulfill that special desire for adventure that your soul needs. It brings you to new heights in places you've never seen, allowing you to be surrounded by nature's beauty. Diamond Head is one of Oahu's highest peaks that thousands of people climb to see breathtaking views of the city skyline against Hawaii's luscious greenery. Trust me, the stairs are definitely worth it.
3. Pearl Harbor Memorial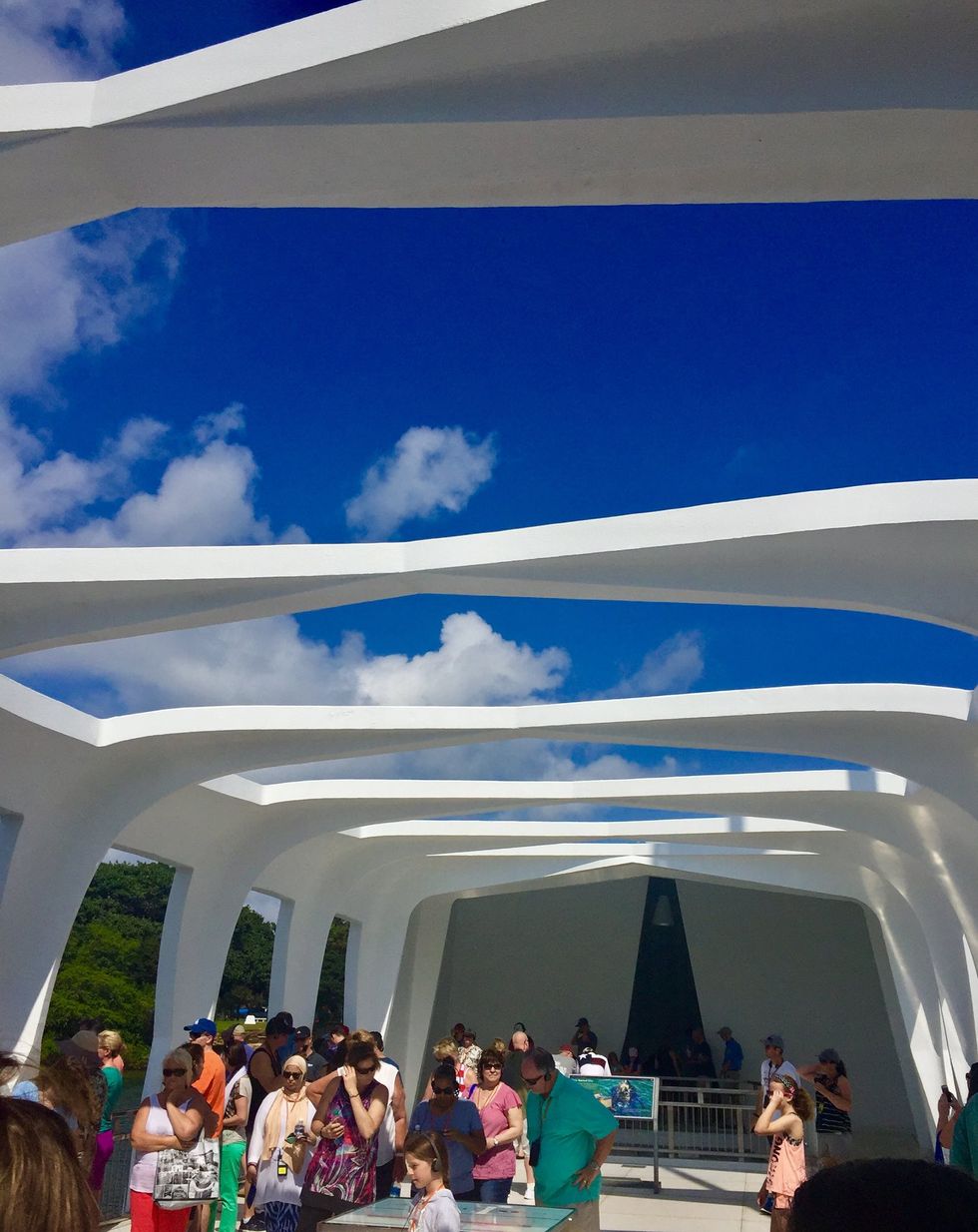 As you probably know, the attack on Pearl Harbor was a surprise military strike by the Japanese Navy against the United States at the Pearl Harbor naval base in 1941. It was a day that will live in infamy. Now, you can respectfully mourn those who lost their lives in this attack at a memorial that displays parts of the sunken battleship, the USS Arizona. A beautiful structure straddles the boat, with engraved names of the fallen soldiers on the back wall. Everyone should have the chance to admire this amazing monument at some point in their life.
4. Downtown Honolulu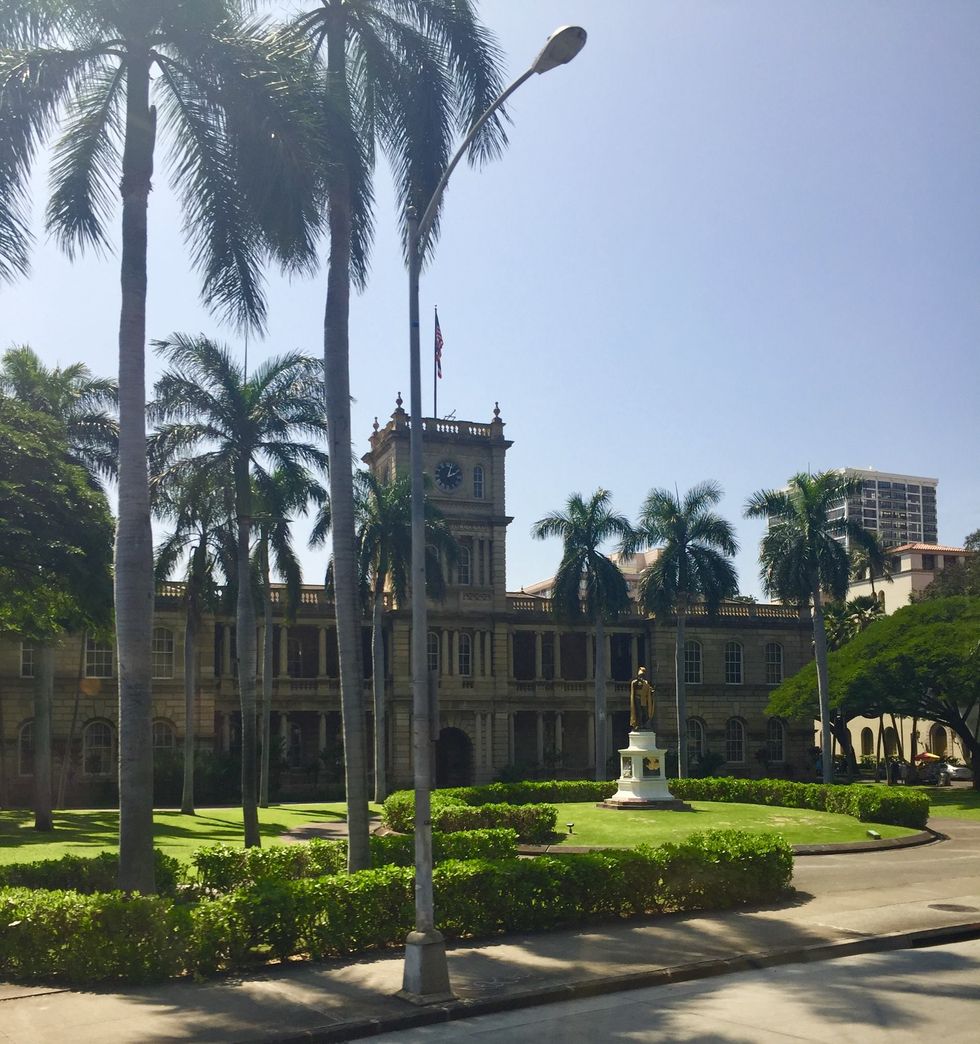 If you've ever watched Hawaii Five-0, you've seen many different areas of Honolulu, even in just the opening theme song clip. In fact, I witnessed it being filmed as we drove down the main street. Honolulu brings the urban feeling to the island of Oahu. Make sure to keep an eye out for King Kamehameha!
5. Dole Pineapple Plantation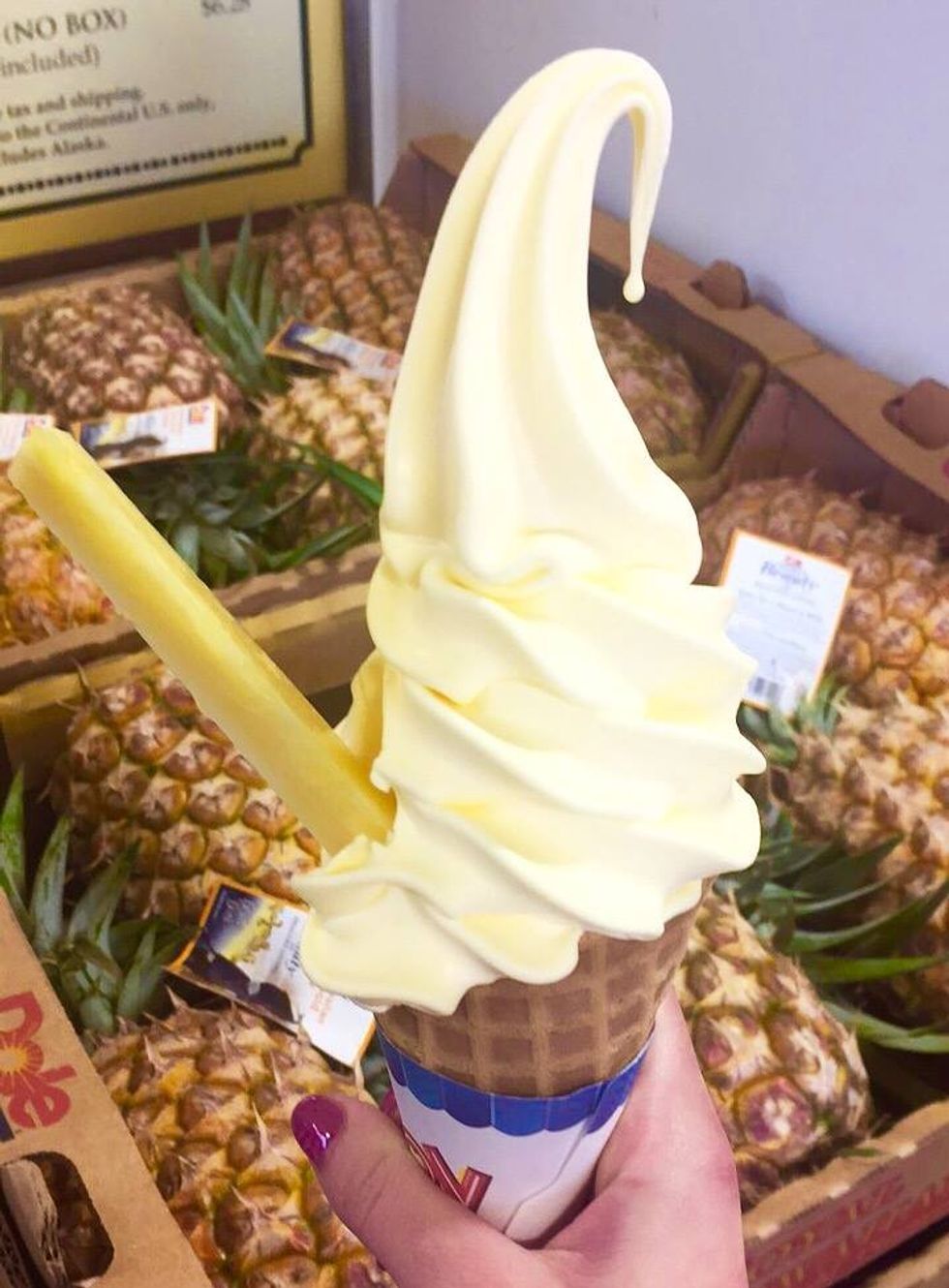 Yes, that is freshly made pineapple ice cream. And yes, it was as good as it looks. If you love pineapples (or even if you don't) you must visit the Dole Pineapple Plantation, off of the Kamehameha highway. It offers a garden tour, a giant pineapple maze, and a rustic country store that sells everything pineapple-related that you could ever imagine. Oh, and you have to try the ice cream! (I literally watched an employee pour a jug of pineapple juice into the ice cream machine... I mean come on).
6. Haleiwa Food Trucks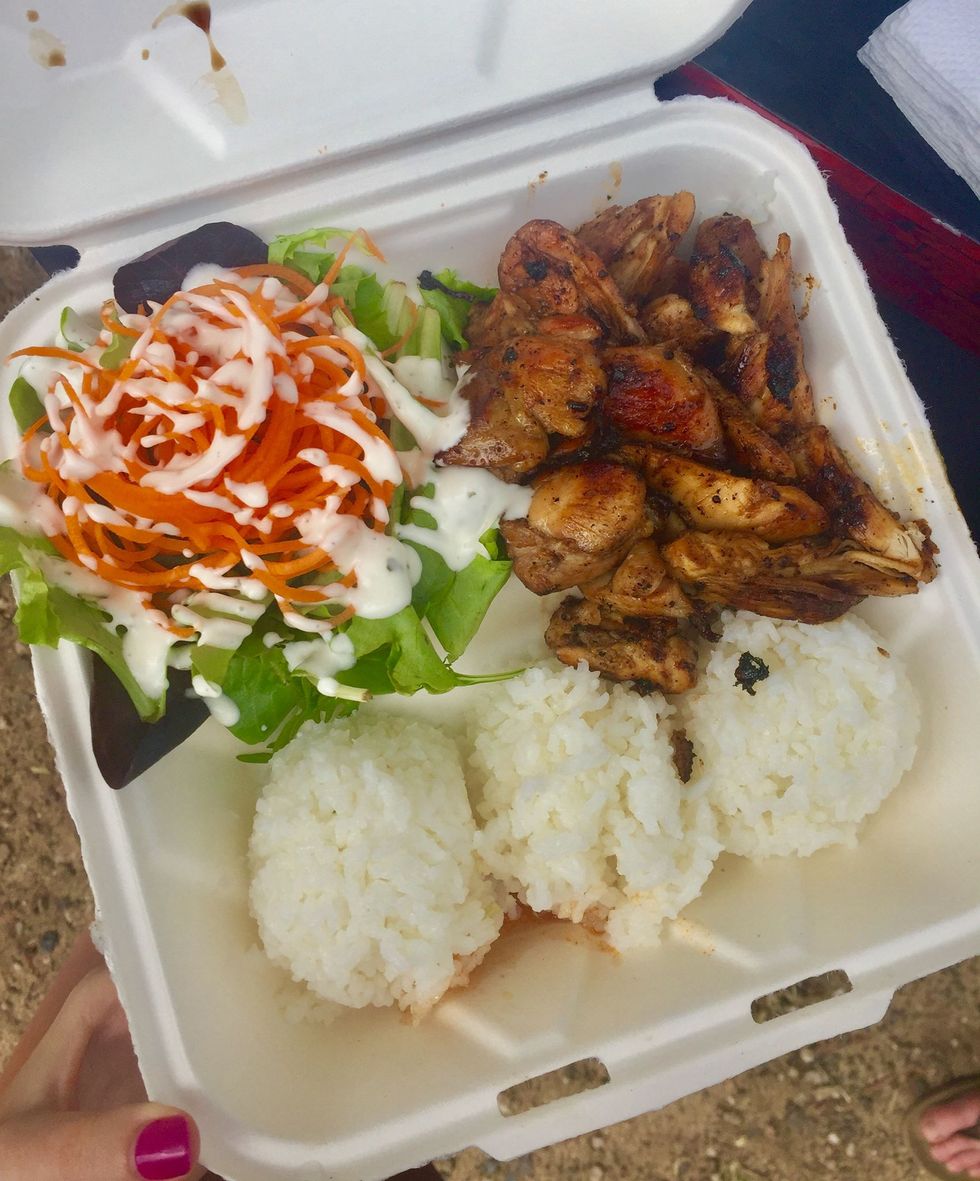 Personally, Hono's Shrimp Truck will always have a special place in my heart. As they say, the most underrated food establishments have the BEST grub. The smell of smoking grilles and rich flavors surrounded you and swept through the air. I could have eaten five more plates of this, too. I think everyone should experience garlic shrimp from a food truck in Haleiwa, Hawaii.
7. North Shore Beaches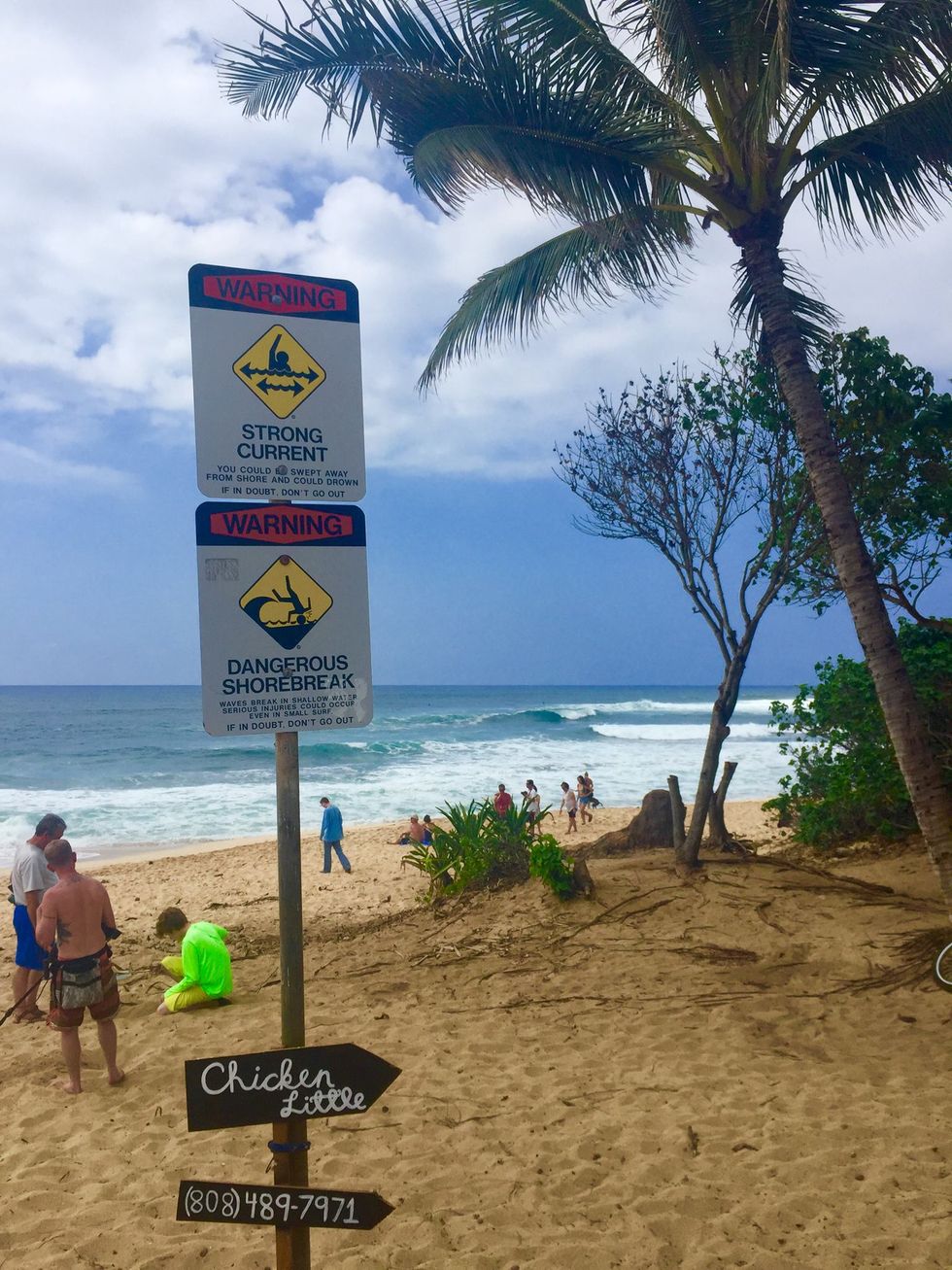 Light brown sand, crystal clear water, and massive waves. Pictured above is Sunset Beach, where the surf is so big, you're advised against even entering the water. This was by far the most insanely beautiful beach I have ever seen, and each beach surrounding it was almost equally as beautiful. You could probably drive along the North Shore each day and find a new beach or cove every time.
8. Incredible Island Sunsets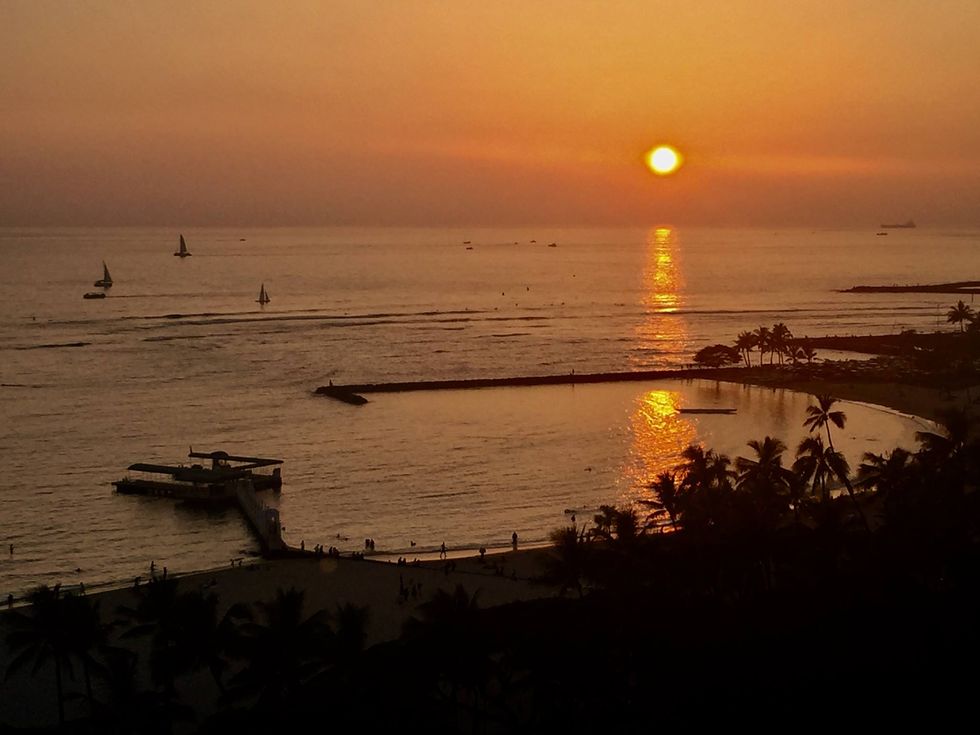 Last but definitely not least, you will most likely enjoy an amazing sunset to end your day on Oahu. I have seriously never seen a more picturesque sunset in my entire life. The sun formed a fiery globe descending through the neon orange sky, darkening everything beneath it. I will never forget sitting on my balcony, admiring this once-in-a-lifetime view.
If you ever have the opportunity to travel to Oahu, Hawaii, please do so. I promise you won't be disappointed.
Oahu, you had me at "Aloha".