Everyone has heard the Trace Adkins song, "Ladies Love Country Boys," and while singing along to the very catchy tune has realized that this statement was completely true. Ladies really do love country boys and here's the top eight reasons why.
1. Manners
From the moment a girl meets a country boy, he is the "perfect" gentleman. He wants to make a good first impression with his new special lady's family so not only will he walk up to the door when he picks her up for the first date but also will shake the hand of her father while promising to have her back by "ten, I mean nine-thirty." (He might also gain a few brownie points when he calls her dad "sir" and has a firm handshake). But the impeccable manners a country boy possesses do not end there, he will proceed to open the door for her and later give her his jacket when it gets a little chilly out.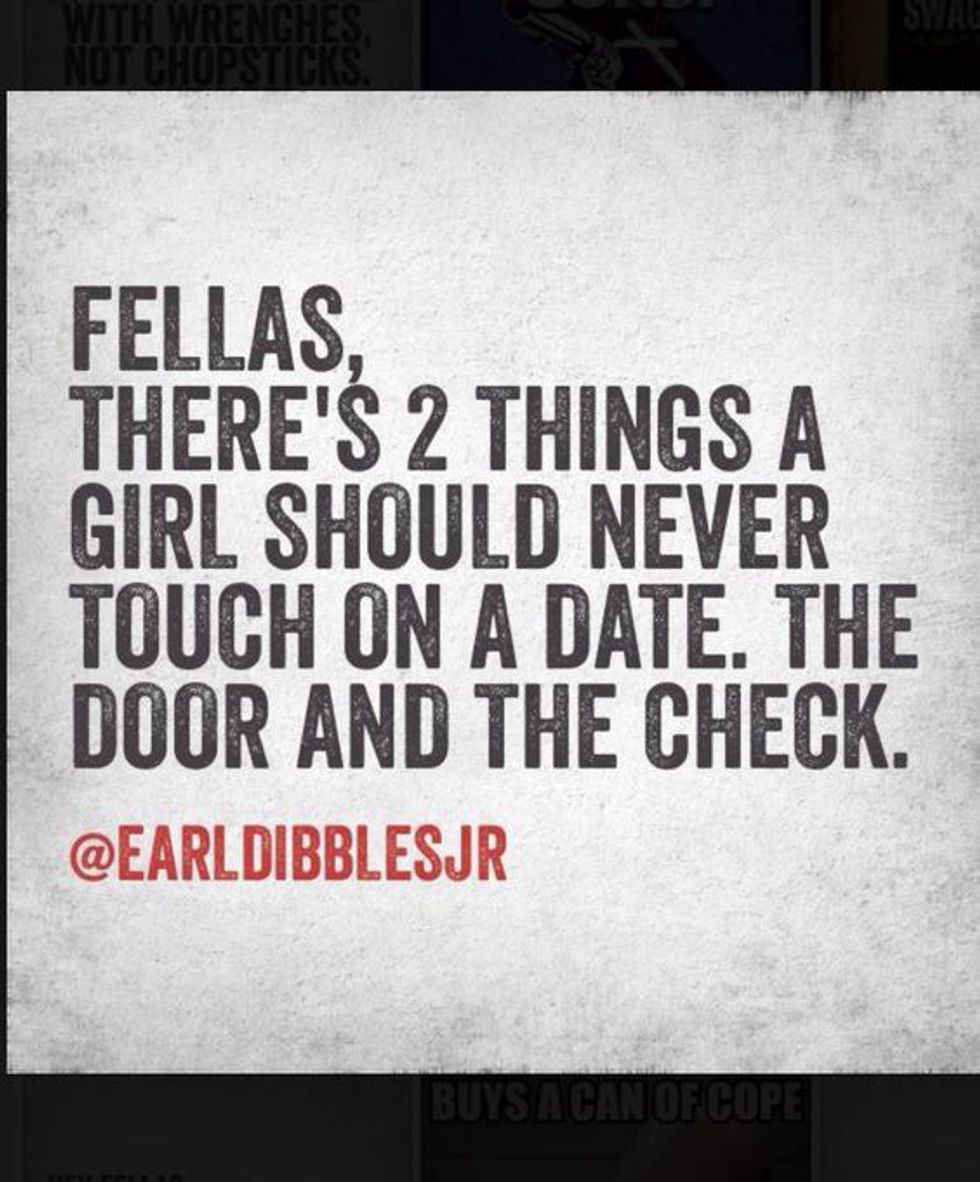 2. Family-Oriented
A country boy knows how to be independent but he also knows the importance of family. Mama raised that boy to be loving while Dad taught his son to be tough as nails and how to work hard. He has learned a lot from both parents and, ultimately, wants a life similar to the one his parent's share. Therefore, a country boy knows how to treat a lady right and care for both her and himself. He realizes that life will always require hard work but thanks to what Dad taught him, he can handle it.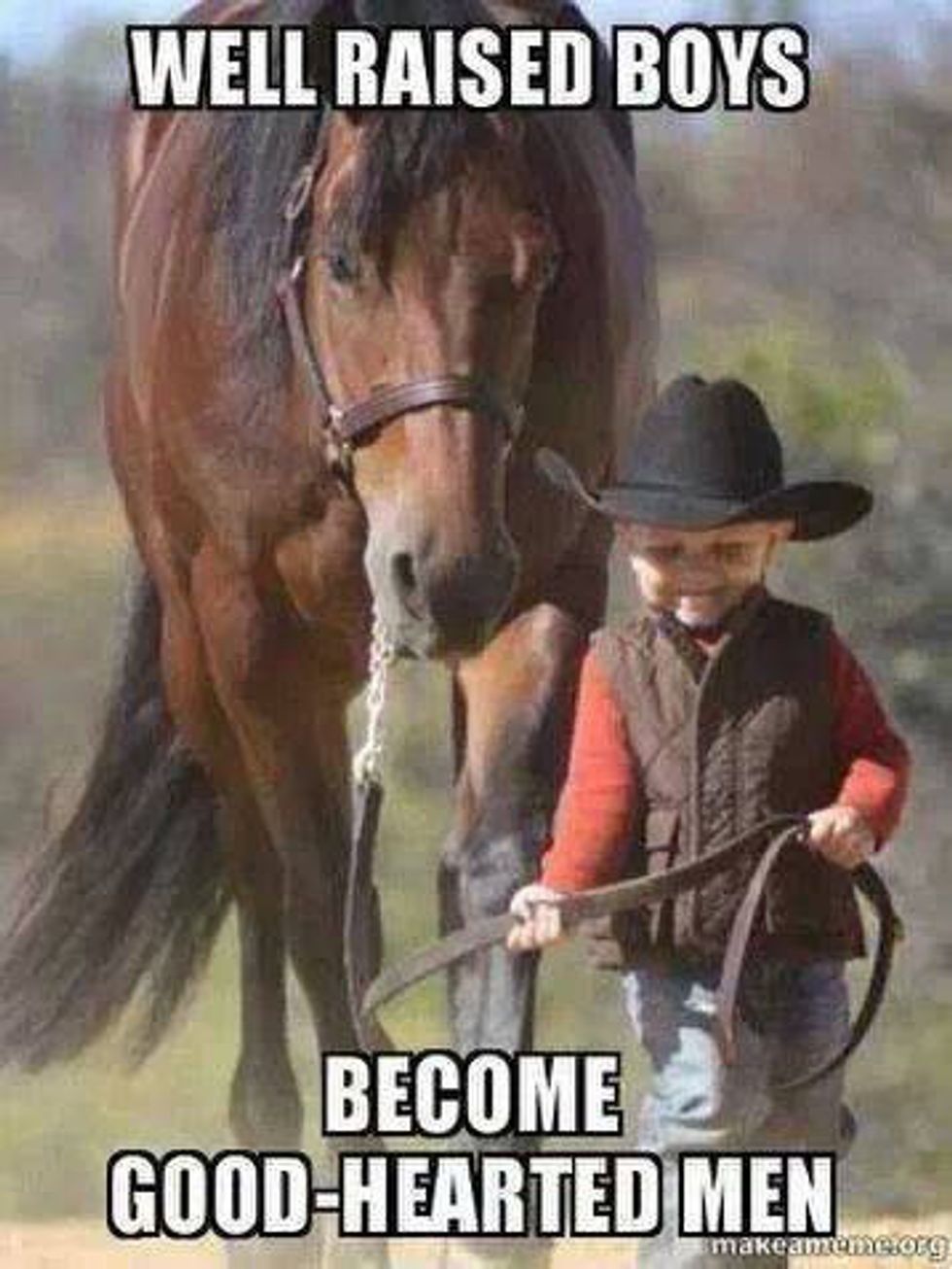 3. Love Country Music and All Things Country
A country boy's earliest memories are riding around in the truck with Dad listening to George Strait, Keith Whitley, or Randy Travis sing on country radio. This is what he grew up with and all he's ever known. As a result, he loves to do each country thing the songs tell about from "...hunting, fishing, and lovin' every day..."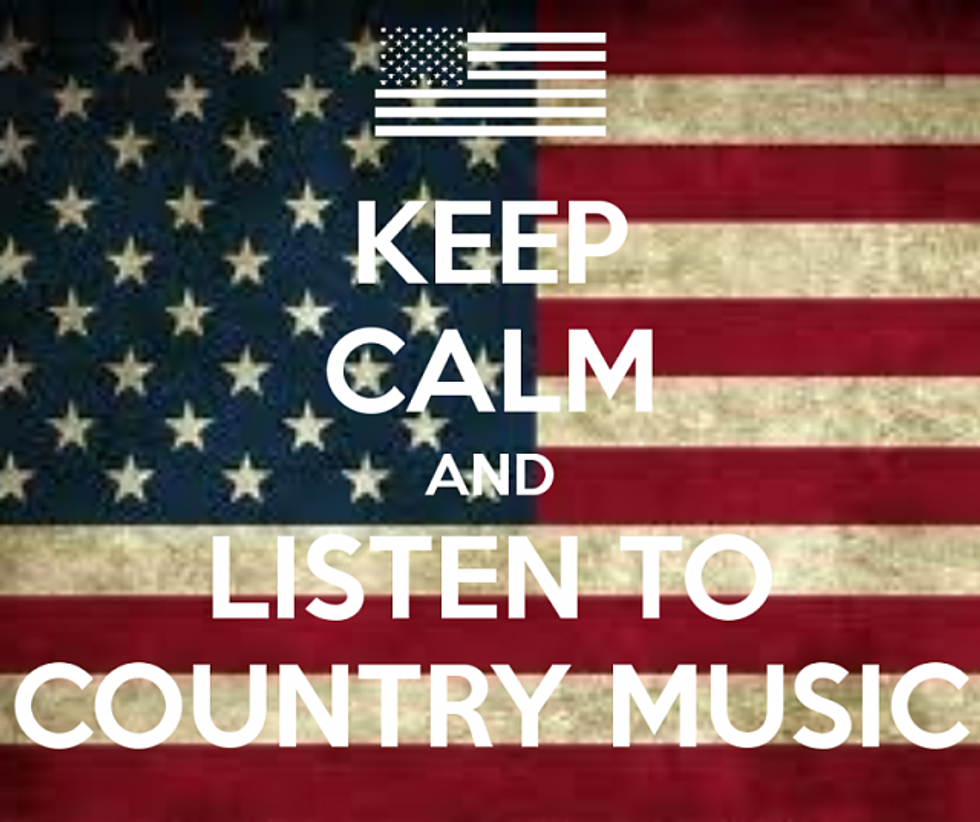 4. Trucks
A country boy's truck is simply something that one doesn't mess with or make fun of. However, it is perfectly acceptable to admire it and occasionally get jealous when he spends more time and money on the truck than the girl in his life which causes the truck to become the "other women." But, a truck is a quintessential part of who he is and that's perfectly okay with every girl because country music said it best, "There's something about a truck..." Plus, did I mention the awesome dates that you can go on in this truck from mudding, fishing off the tail-gate, riding around the dirt roads, to watching the stars?
[rebelmouse-proxy-image https://media.rbl.ms/image?u=%2Ffiles%2F2016%2F06%2F24%2F636023963605387398-773083649_something%2520about%2520a%2520truck.gif&ho=https%3A%2F%2Faz616578.vo.msecnd.net&s=379&h=08661ebcba61c44bbe6aeb77c21e1fb79c6389eb153d994b42aa1f0e17e206d5&size=980x&c=603293611 crop_info="%7B%22image%22%3A%20%22https%3A//media.rbl.ms/image%3Fu%3D%252Ffiles%252F2016%252F06%252F24%252F636023963605387398-773083649_something%252520about%252520a%252520truck.gif%26ho%3Dhttps%253A%252F%252Faz616578.vo.msecnd.net%26s%3D379%26h%3D08661ebcba61c44bbe6aeb77c21e1fb79c6389eb153d994b42aa1f0e17e206d5%26size%3D980x%26c%3D603293611%22%7D" expand=1]
5. Their Pet-Names for You
From honey, sugar, darlin', and dear a country boy knows how to melt a girl's heart when he calls her these sweet nicknames.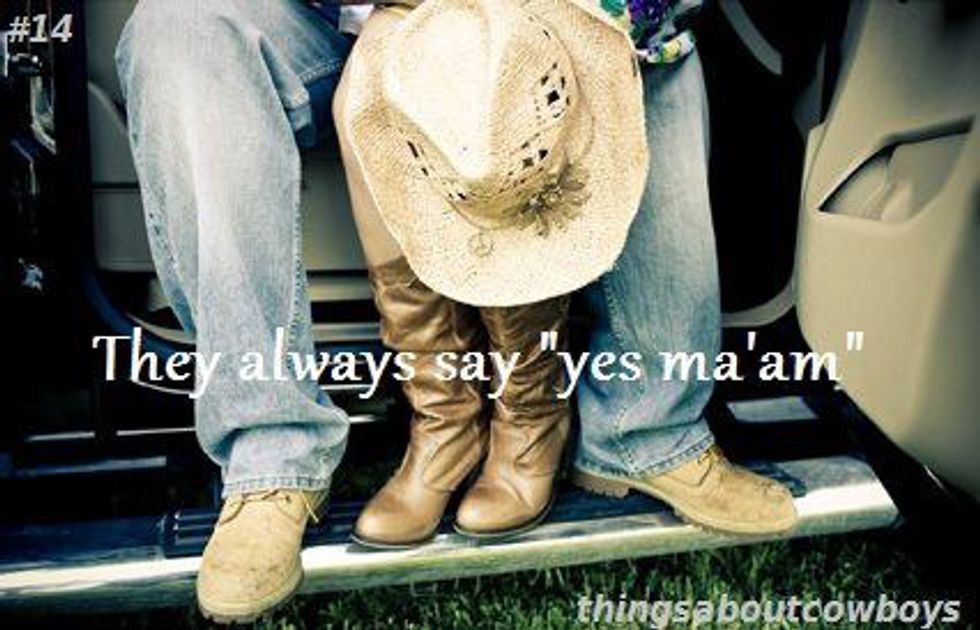 6. Love For The Outdoors
There is no place that a country boy would rather be than out in the great outdoors. There are so many things that he could do from hunting and fishing to mudding and working the land on a tractor. There is a lot more to being outside than simply the fresh air and the wide-open spaces. A country boy realizes how special nature truly is and appreciates every aspect of it.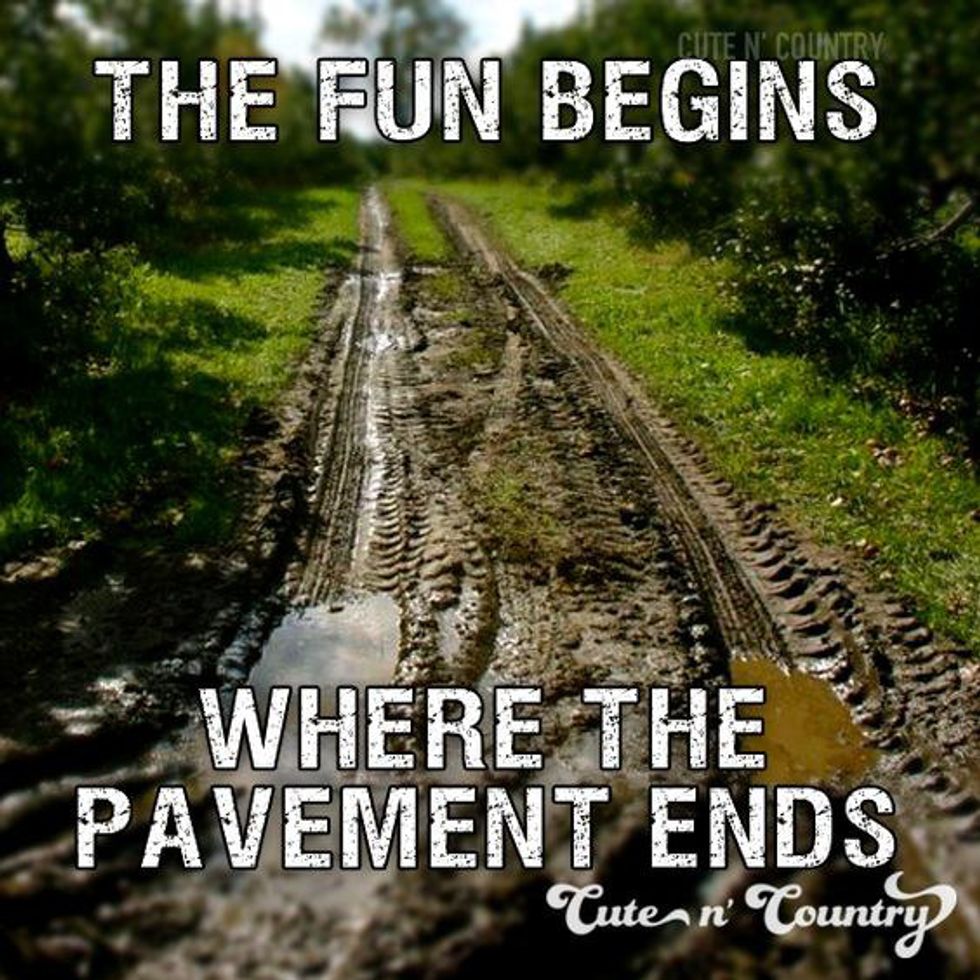 7. Flannels, Jeans, and Boots And Don't Forget About The Baseball Hat
There is simply nothing to say about this except that it works. It works really well. Especially when there is a nice belt buckle attached. But, be warned, this is the pretty much the extent of a country boy's wardrobe so you better be okay with seeing this look daily.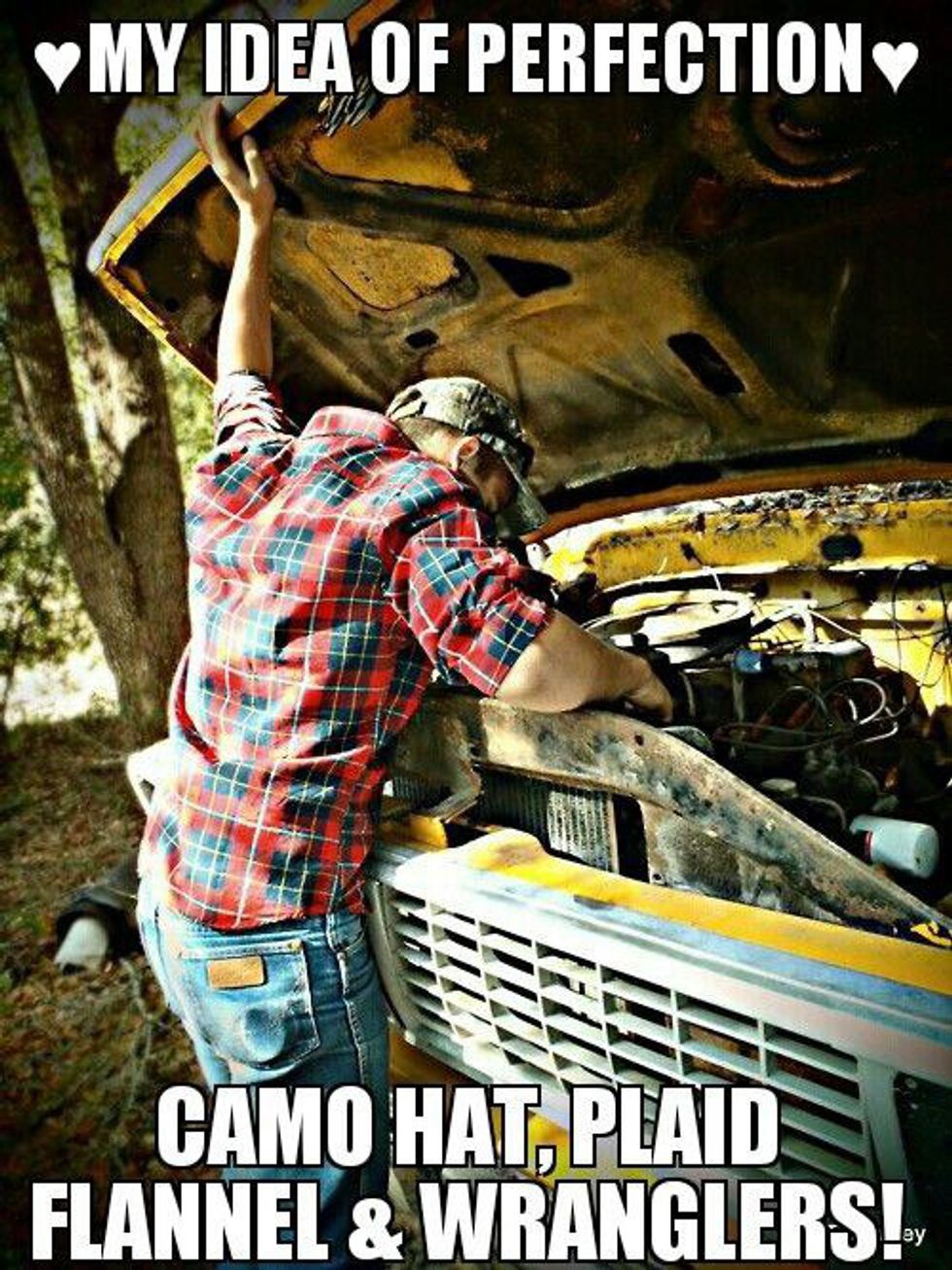 8. His Personality
He has a rough and tough exterior but, don't be fooled, inside he is really a big teddy bear. A country boy can fix a truck, work hard all week, shoot a gun, and all the other "manly" things that there is for a guy to do. But, sometimes, and I mean only sometimes, will a country boy show the softer sides of his personality. But, if a country boy does decide to let you in a show you his more tender side, then brace yourself, that boy is head over boots for you. And, if a country boy lets you drive his truck even once, it's pretty safe to say that you've won him over.