1. 6-Twelve, Boston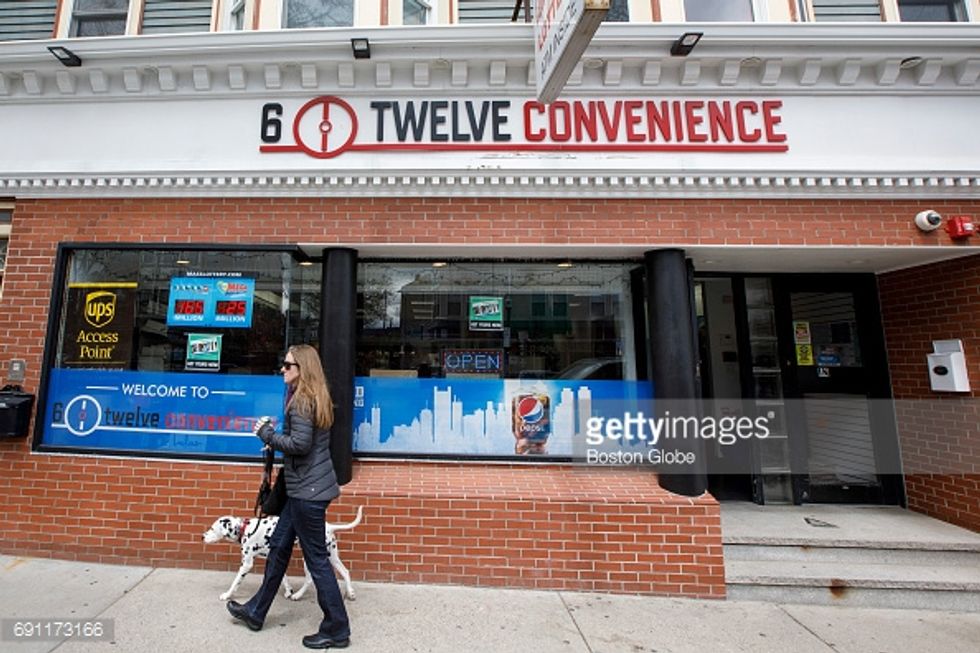 Move over 7-Eleven, because 6-Twelve is here! Abu Musa, a former disgruntled 7-Eleven franchise owner, described his experiences working at 7-Eleven as a "slave," which prompted him to start his own business directly across the street called 6-Twelve. Pettiness at its finest, haha.
2. Pink Lake, Australia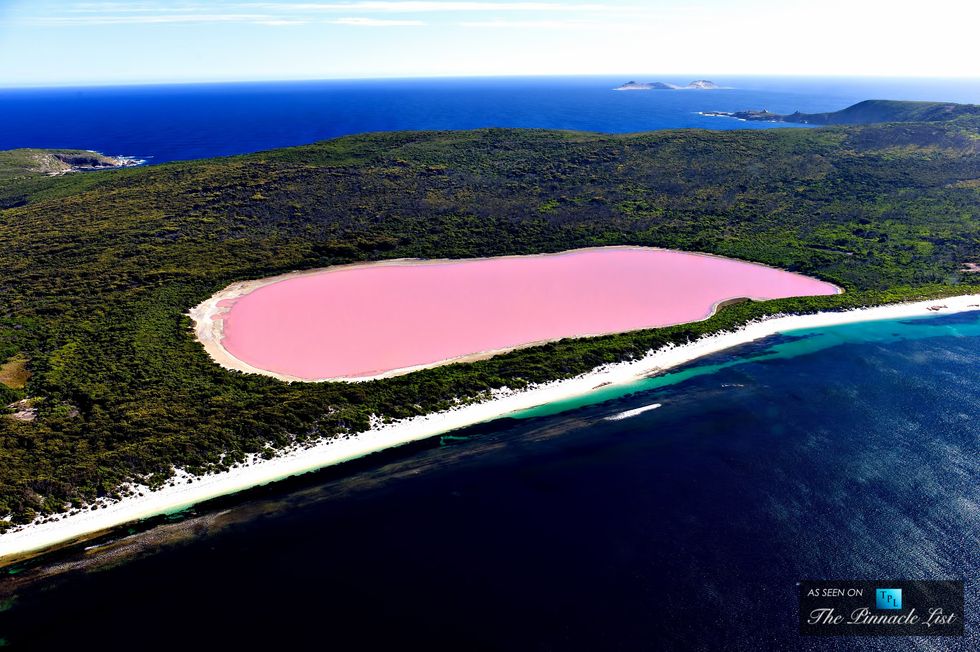 Also known as Lake Hillier, the lake turns into a light shade of pink due to its high concentration of algae. Extremely high in salinity, the lake's unusual color is most prominent when viewed from a bird's eye perspective. Located near the town Esperance in Australia, tourists flock to the area to kayak, canoe, and swim in Pink Lake.
3. Blue Lagoon, Iceland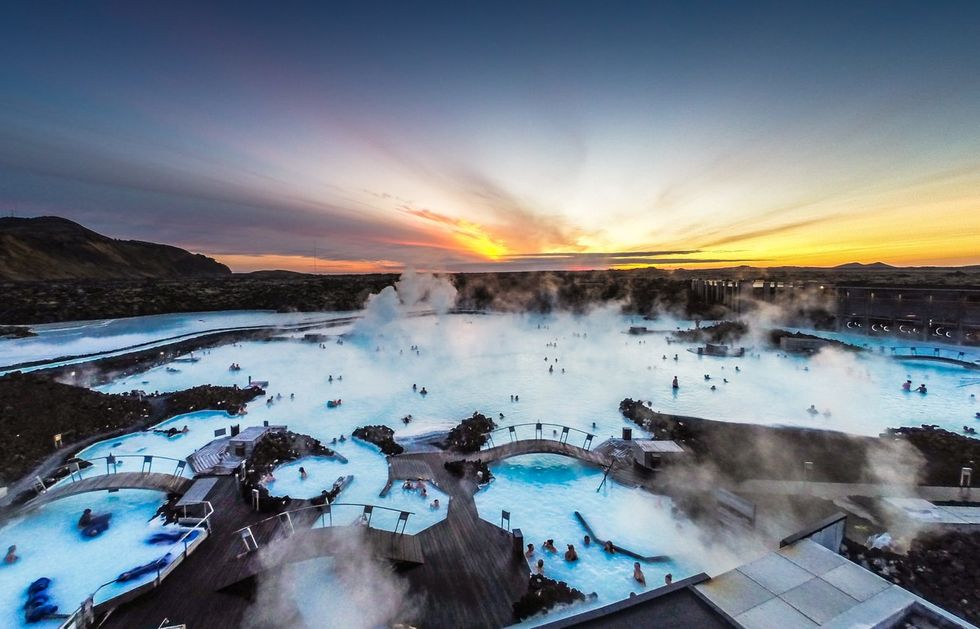 One of the most popular attractions in Iceland. Blue Lagoon serves as a geothermal spa that is reputed to help soothe and relieve those suffering from certain skin diseases such as psoriasis. Bathing in milky cool water while gazing at Iceland's scenic Northern Lights, how could life get any better?
4. McGee's, New York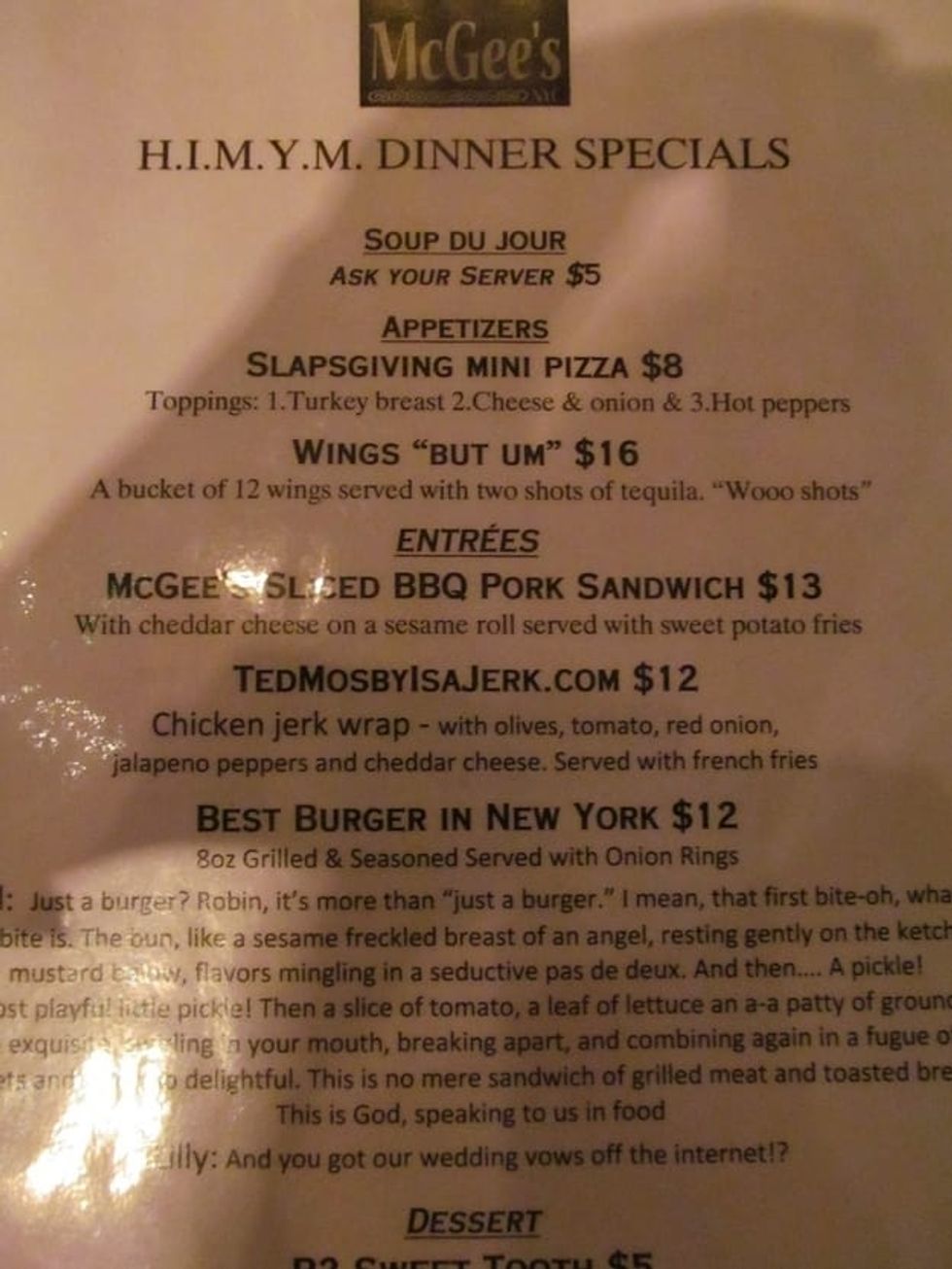 Can you believe that How I Met You Mother's MacLaren's Pub is actually based off of a real bar? Located on W 55th St., New York, HIMYM creators Carter Bays and Craig Thomas apparently used to drink there while brainstorming future episodes for the show. You can even order HIMYM themed food!
5. Lavender fields in Provence, France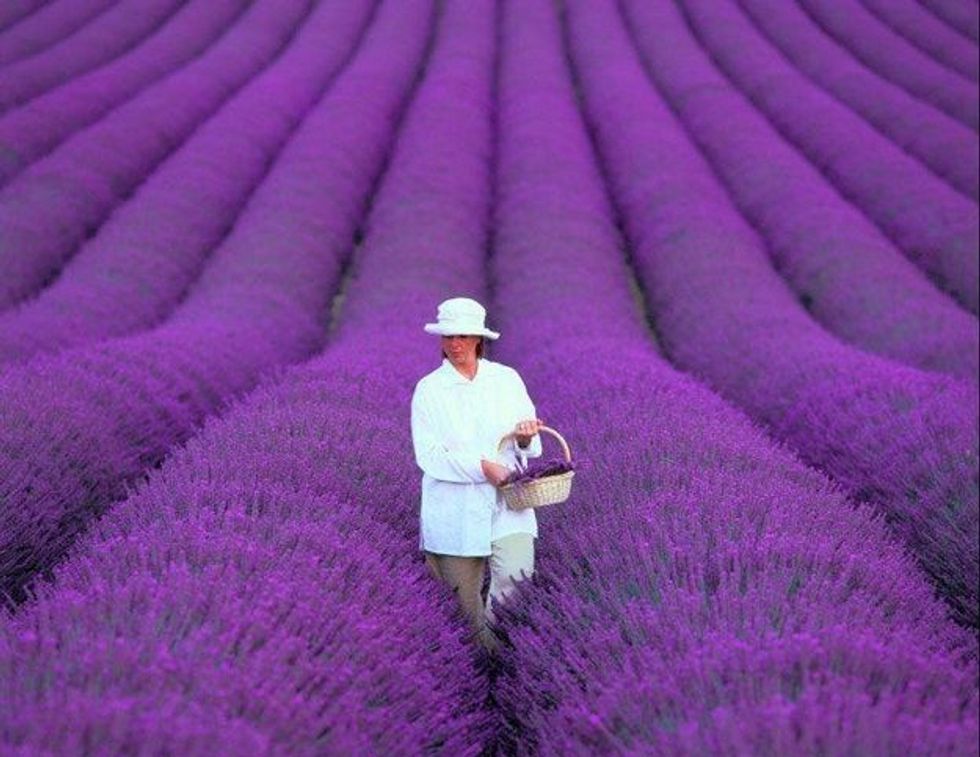 In the Provence county of France, picturesque valleys are fulfilled with blooming lavender fields that never cease to capture one's awe. It is said to be a truly magical sight. No wonder L'Occitane products are based off of here!
6. Glow Worms in Waitomo, New Zealand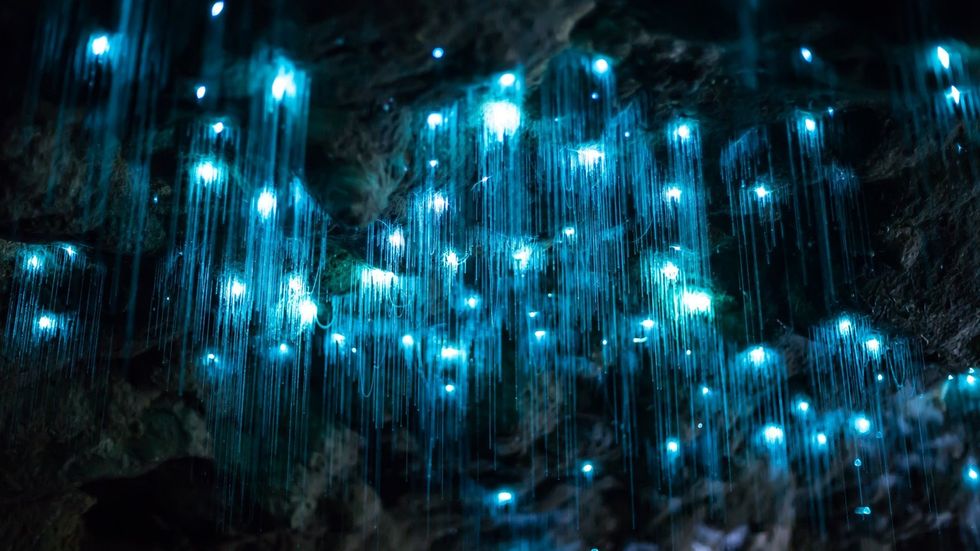 Okay I have to admit, I'm not too keen in visiting anywhere that's infested with anything that crawls. But I'm willing to make an exception for these glow worm caves that can be found in New Zealand. Luminating and capturing radiance at every angle of these caves, it's been said that these caves are too breathtaking to pass up.
7. Pamukkale, Denizli, Turkey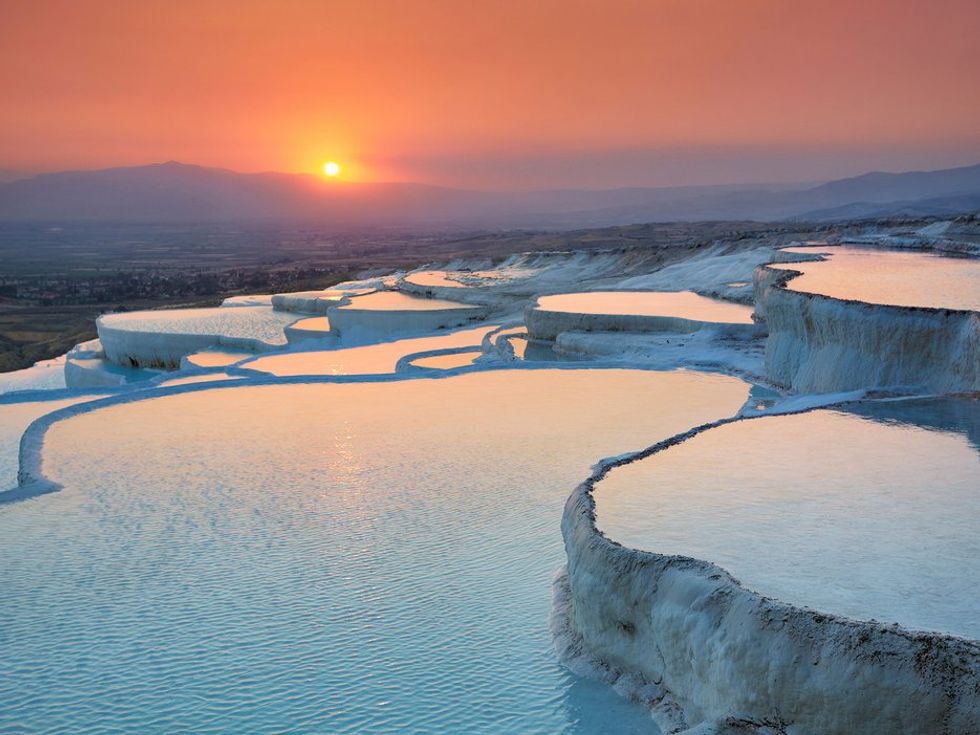 Meaning "cotton castle" in Turkish, Pamukkale is collection of pools in which you can relax and bathe in the mineral rich water— just as the Romans thousands of years ago.
8. Oia, Santorini, Greece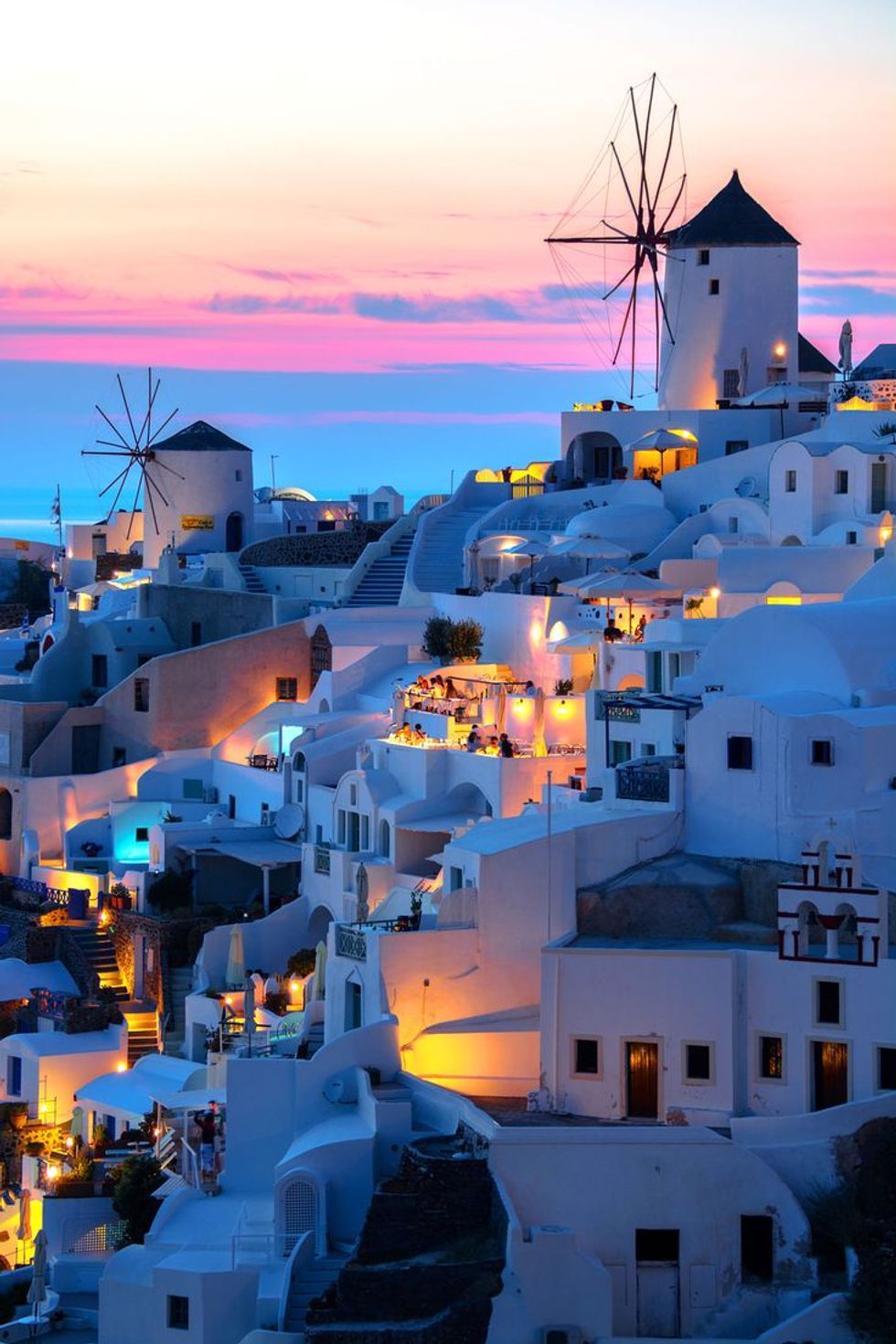 Set on a cliff, beautiful white houses fill the scenic city, ocean views are guaranteed from every hotel room. Sunsets are absolutely remarkable sights here. It seems to be a truly an exquisite place to visit!