Lululemon is one of my personal favorite activewear brands. I have never been disappointed by their products. Everything in my wardrobe from this amazing activewear line is made with comfortable, breathable material that are easy to work out in.
Anything you buy at Lululemon can make your "comfy day" look cute! Whether you are into simple solid colors or fun patterns, you are sure to find something for you!
1. Define jacket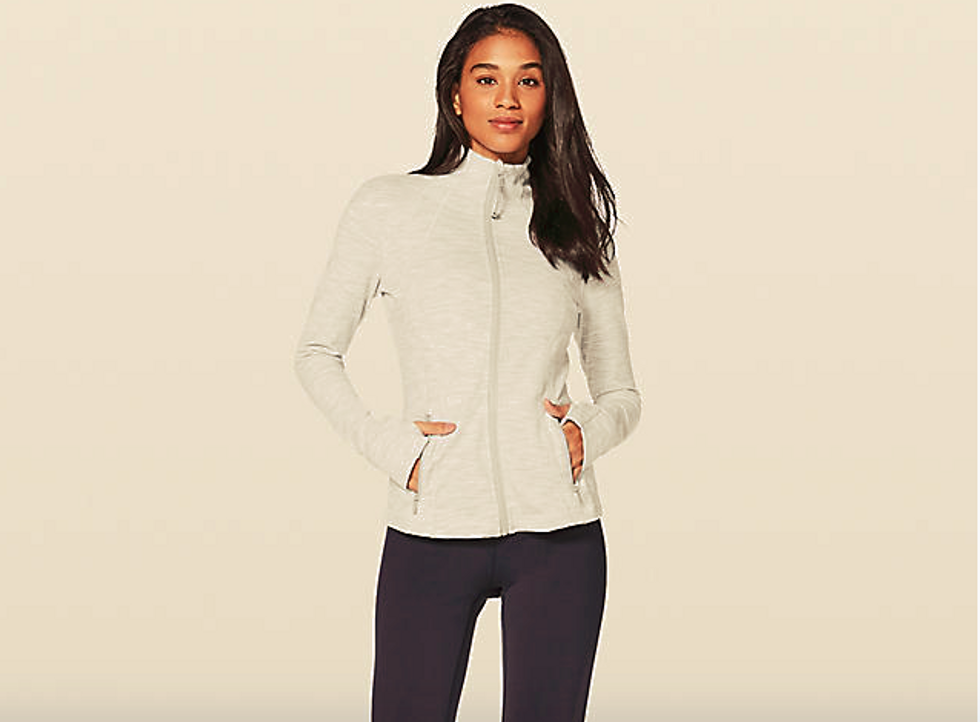 If you prefer to go for a run outside, or you are feeling cold during your warm up, layer on this jacket. The define jacket is flexible enough to wear while working out.
2. Train Time Bra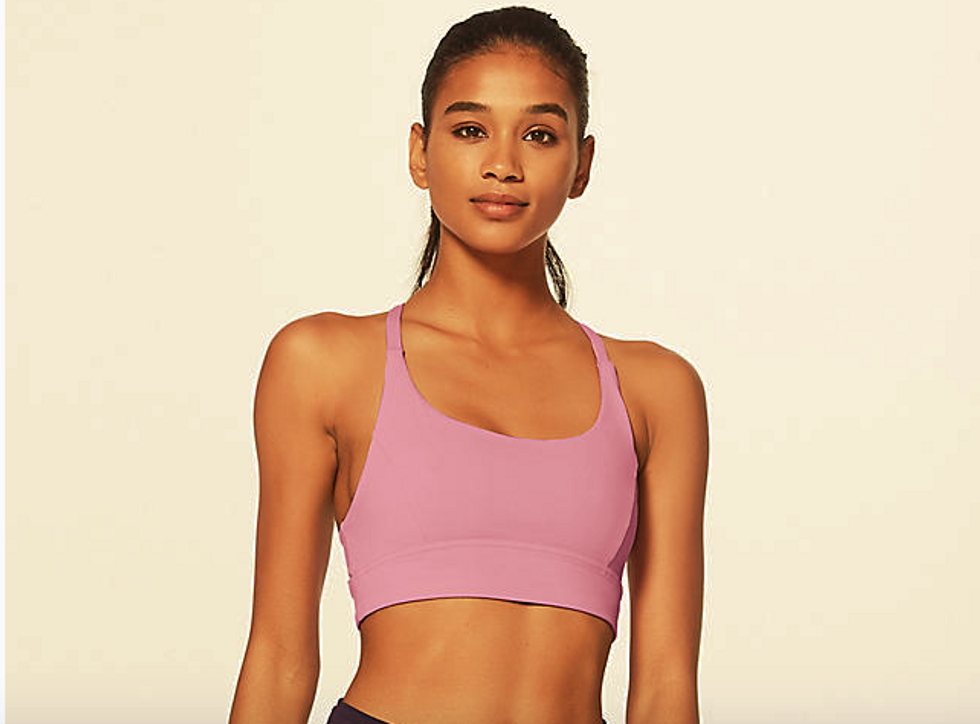 Although I love the funny strappy sports bras, this bra has a great comfortable and supportive fit and magically keeps you cool.
3. Essential Tank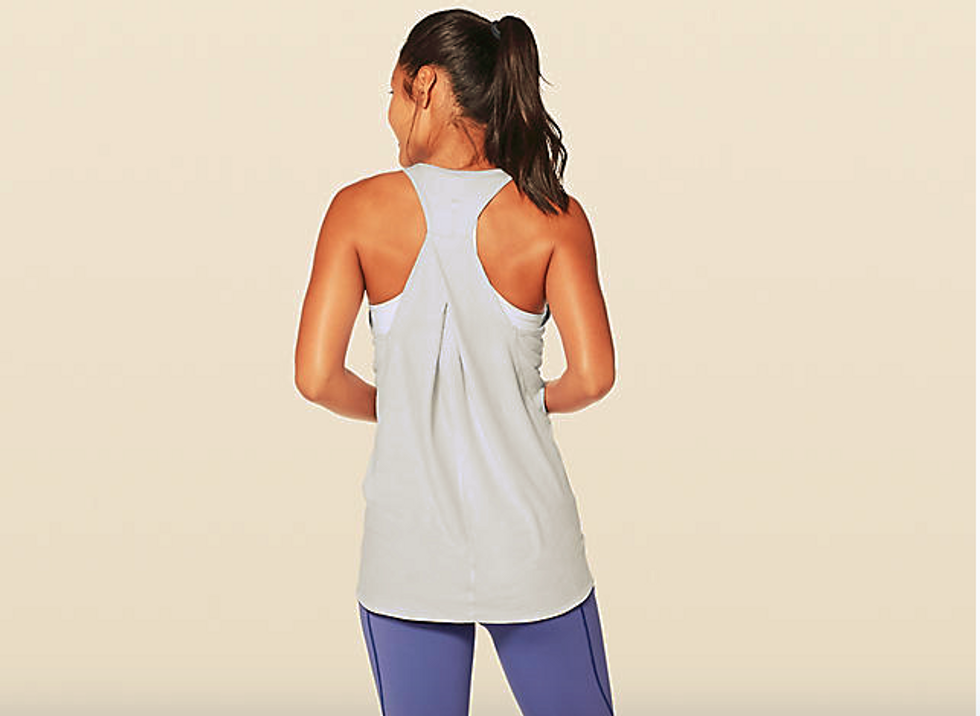 There's no wonder where this tank gets its name from. The perfectly flowy essential top is a must have. It is lightweight, not adding any extra weight while working out. You need this tank in every color.
4. Swiftly Tech Long Sleeve Tee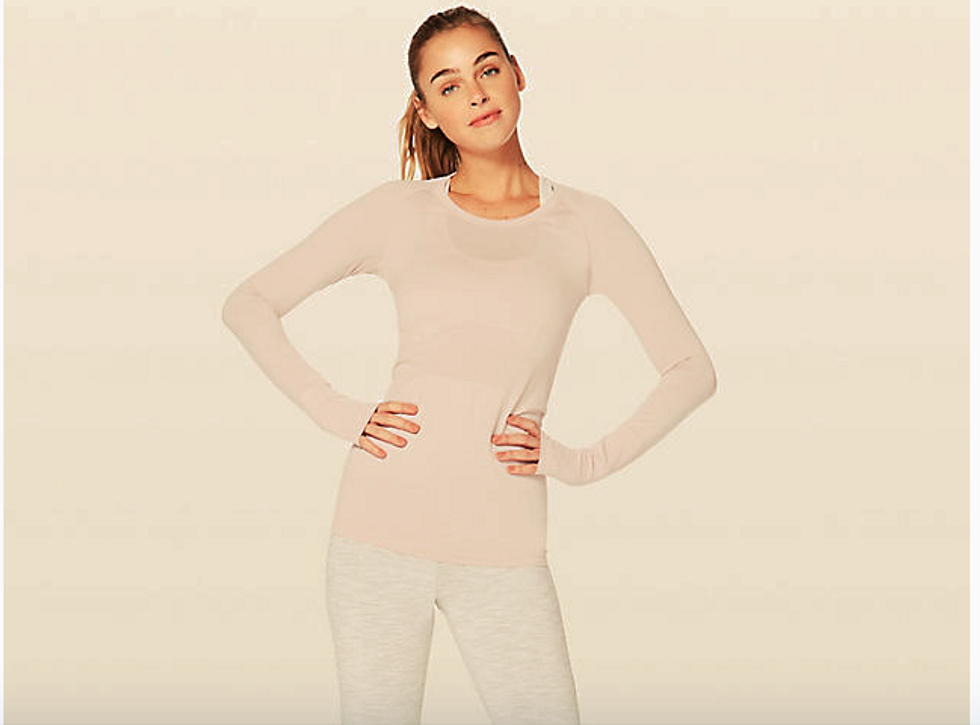 You also need this long sleeve tee in every color. This tee feels light, but surprisingly keeps you warm. Perfect for any activity- move however you want while rocking the swiftly tech long sleeve tee.
5. Leggings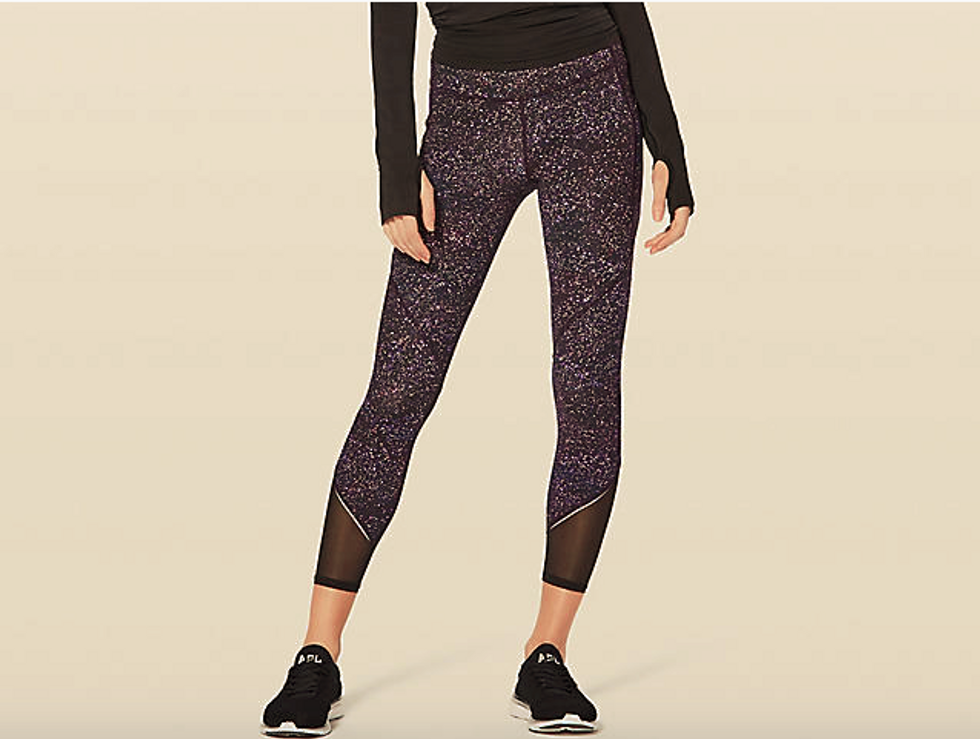 Every pair of Lululemon leggings are uniquely designed with breathable material to shape and tone your lower body. There are so many designs to choose from; you will definitely find the right pair. Most leggings also have pockets for an easy-to-reach spot for your phone or headphones. My personal favorite leggings are the Gait Keeper ⅞ tights.
6. Hotty Hot Shorts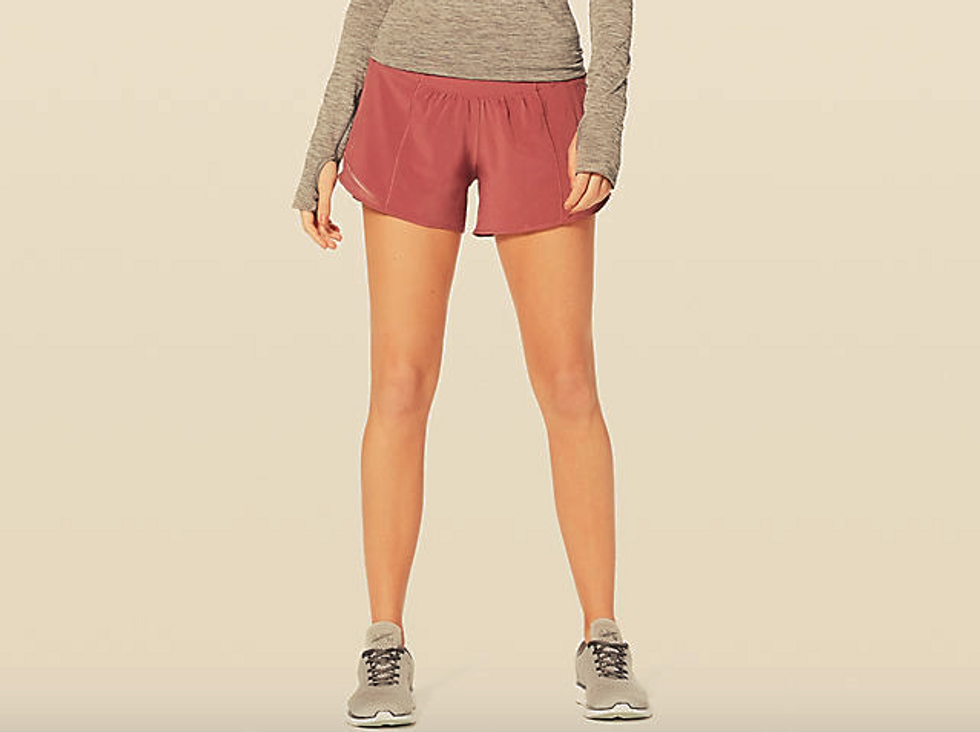 These shorts are great to keep your legs cool during a hot and sweaty workout. These shorts come in different lengths, making it easy for you to find a pair that gives enough coverage. The Hotty Hot Shorts also have a pocket to keep your essentials in.
7. Everywhere Duffel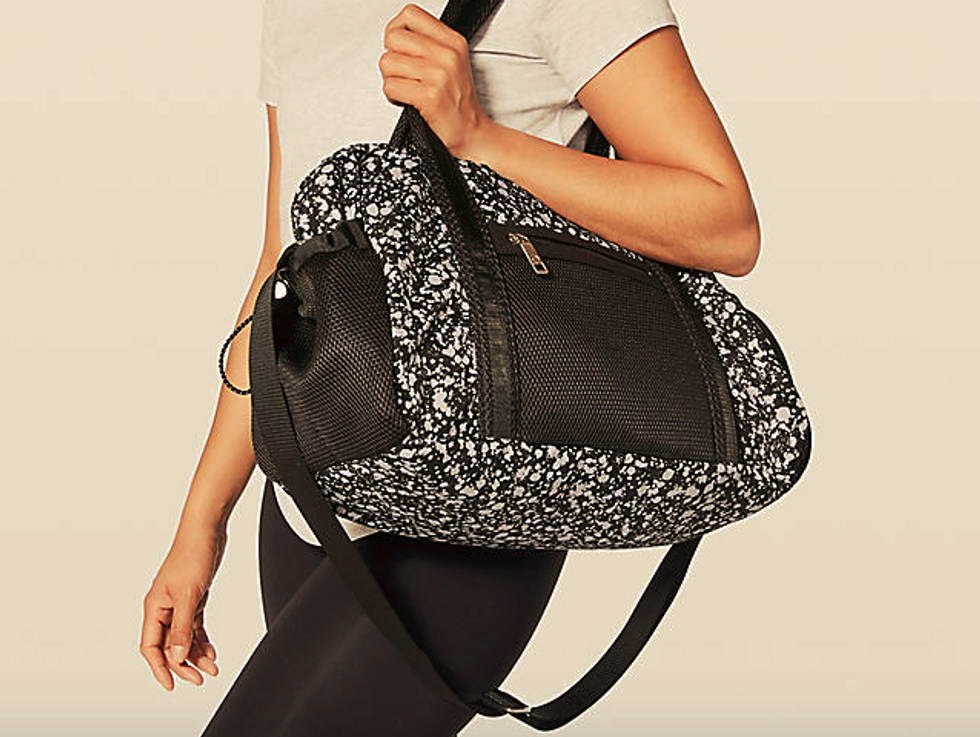 When I bought this duffel bag, I was afraid that my countless pairs of dance shoes and accessories would not fit; however, there is more than enough room in this bag! Every pocket is labeled to suggest what to keep in it: laptop, phone, shoes, etc. You will even find straps on the front of the bag to lock in your yoga mat while on the go. My favorite part of my duffel bag is the inspiring quote on an inside pocket that says "your time to shine".
8. Fly Away Tamer Headband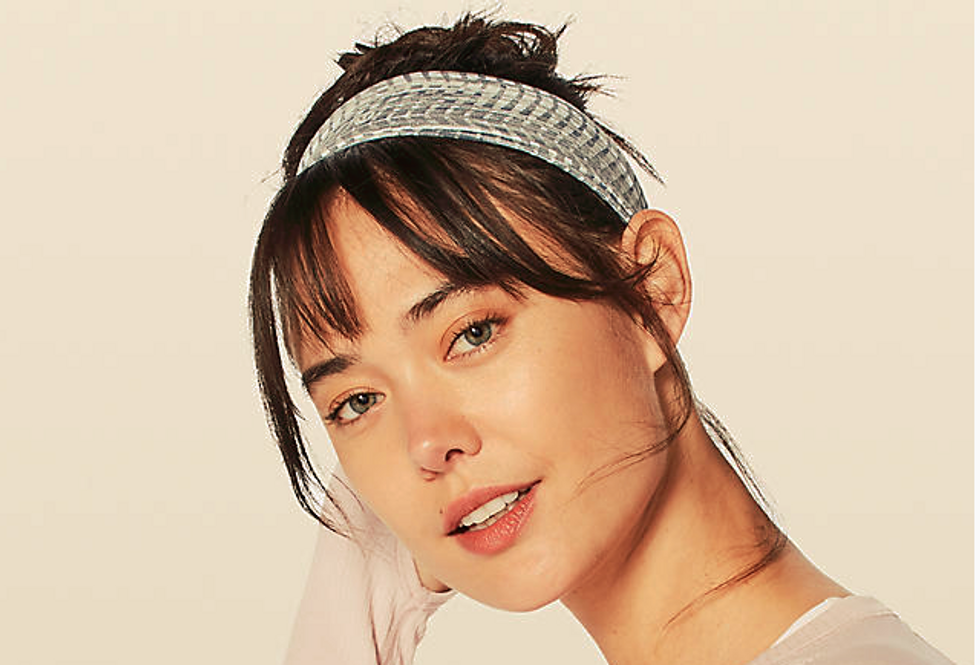 Who needs hairspray when you can tame your flyaways with this cute headband? Accessorize your outfit with any color. These headbands also aren't distracting; they do not slip off your head.
It is highly recommended to splurge on these top items from Lululemon. Every item is high-quality and will last very long. They are easy to wash and are made with special material that will keep sweat odors away. So go ahead - get out, get active, and make sure you're wearing Lululemon!