The holidays are approaching and so is that sweet tooth. You will definitely want to find these treats in your Christmas or Hannukah gift bag this year.
1. Hot chocolate M&M's
Have your hot chocolate and… eat it too? Indulge in these limited edition M&M's that will make you want to get your Swiss Miss and marshmallows ready.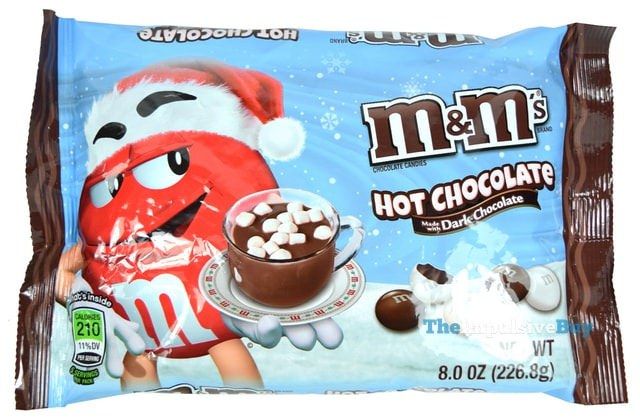 2. Dum-Dum Holiday Pops
With flavors like sugar plum, sugar cookie, gingerbread, and apple cider, who could pass this up? These lollipops will help save you a trip to the grocery store for Christmas treats or hours baking your favorite cookies. Just snack on some Dum-Dums!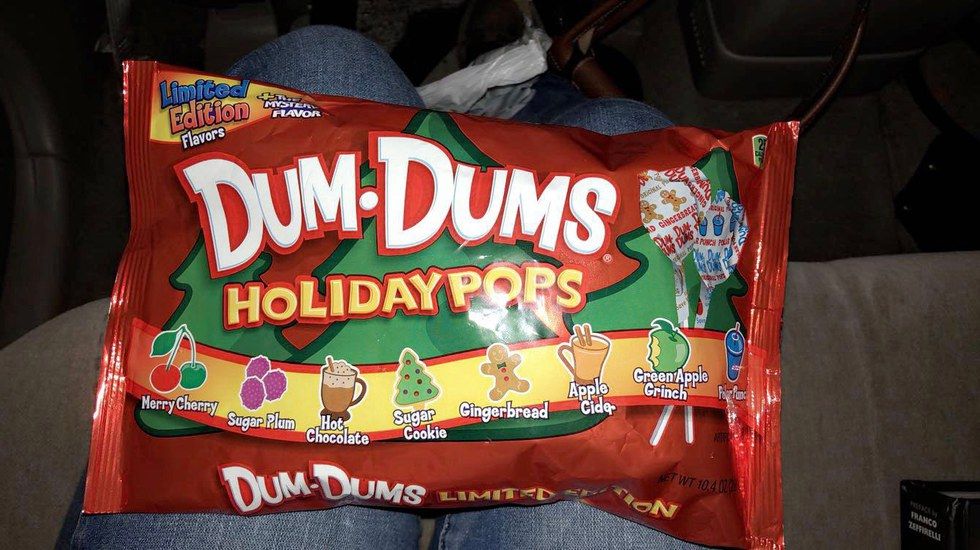 3. Peppermint Milano Cookies
Just when you thought Milano cookies couldn't get any better. Now there's peppermint Milano cookies. Bless. Up. You better watch out, you better not cry, because these cookies are super addicting, making it easy to eat a couple of servings... or the whole bag.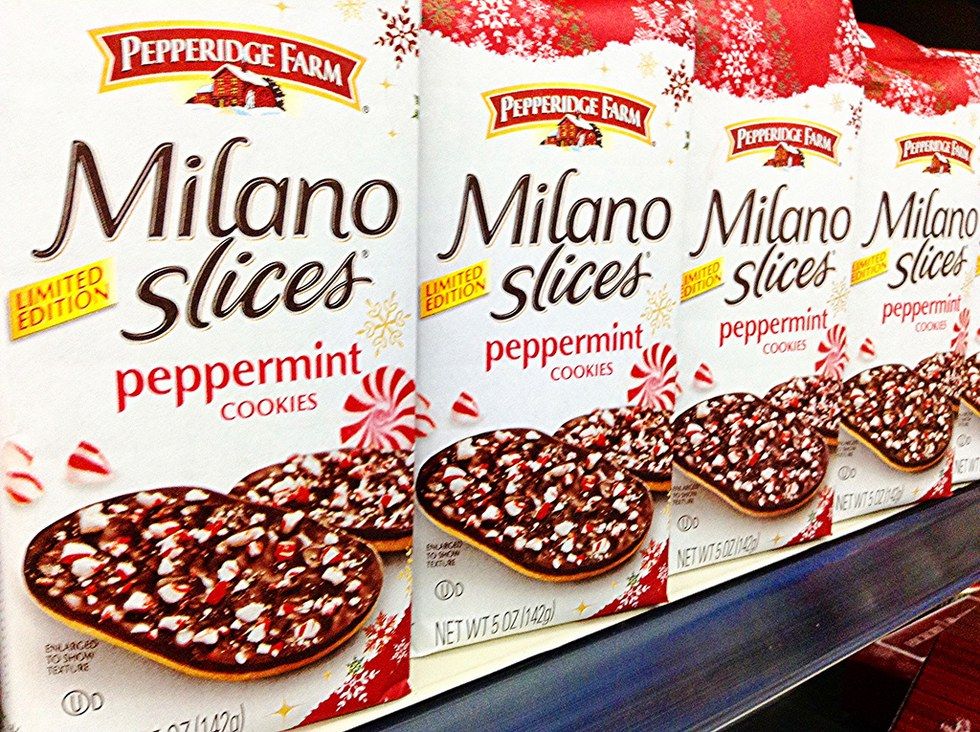 4. Oreo Candy Canes
Where're my cookies and cream lovers at? I've seen a lot of interesting flavors for candy canes: pickle, wasabi, bacon, but this is the best flavor yet.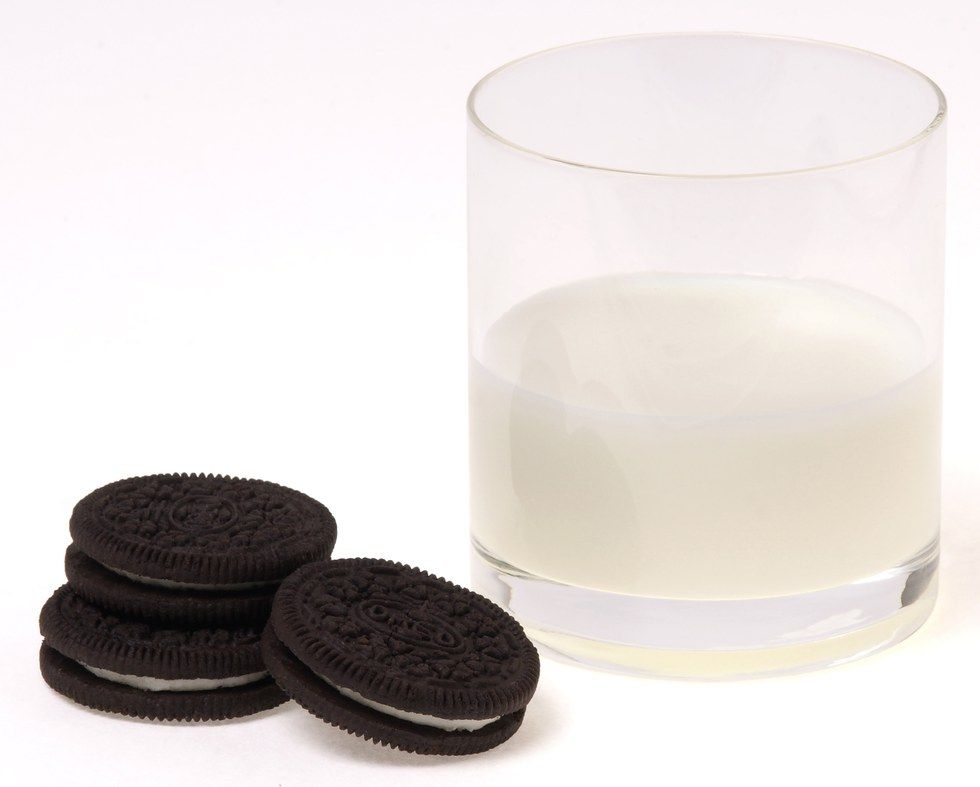 5. Mint Chocolate Kit Kat
A great way to treat yo' self this holiday season is to get yourself some mint chocolate Kit Kats! Eating this is just like being in thin mint heaven.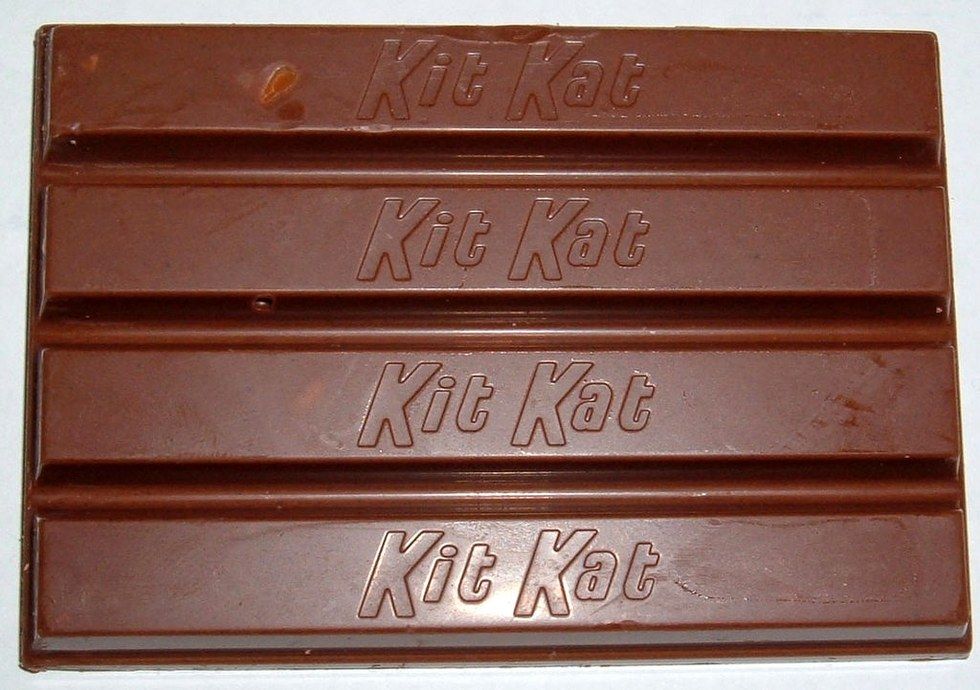 6. Ciao Bella White Chocolate Peppermint Gelato
Transport yourself to Italy this holiday season with Ciao Bella Gelato. Peppermint bark is a holiday favorite. Why not have it in the form of gelato?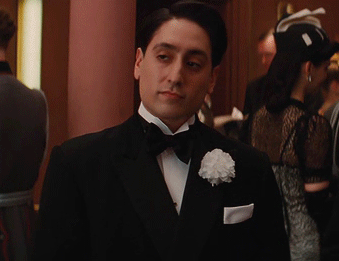 7. Candy Cane Joe Joe's
Trader Joe's always knows what's up when it comes to Christmas time. The grocery store always has tons of amazing peppermint flavored treats, but this peppermint Joe Joe's are a must have this holiday season.
8. Winter Oreos
I always look forward to seeing the red cream filled cookies stocked on the shelves of the food store. The next wonder of the world is why these Oreos taste so much better, even though they are the same cookie as an original Oreo.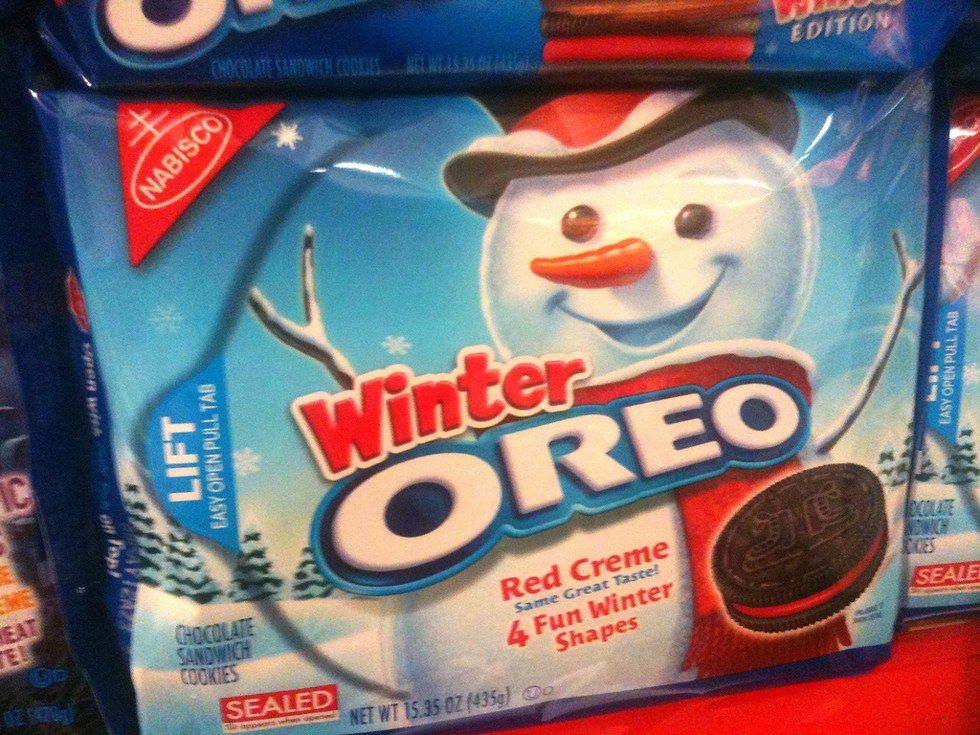 These sweets are great to give or to get! Indulge in some great holiday-themed snacks, but make sure to visit your dentist right after. A cavity is the worst gift to receive!