"I'm just gonna wing it."
Our 20s are just as confusing and awkward as our middle school days. Nothing really goes right, you're either too old for "this" or too young for "that". Then, once you thought your life couldn't get any more complicated, you throw dating into the mix. You're at the age where you're like, "Are we doing this or not? Because I have wine and Netflix to catch up on." Whether he's a good guy or a bad guy, here are the eight guys you'll encounter in your 20s.
1. The Guy Who's Still In Love With His Ex Girlfriend.
This is the guy that you thought was perfect for you (finally). He does almost everything right, he calls you regularly and takes you out on sushi dates. You think you finally found "the one", but then, wait, red flag, he still texts his ex? Does he like her pictures on Instagram? Hmmmm. He'll tell you that "they're just friends, and you're overreacting", and you don't want to seem crazy, so you let it go. Well fast forward three months, you guys stop talking and he's dating her again. Boy bye.
2. The Guy Who Is Way Too Nice.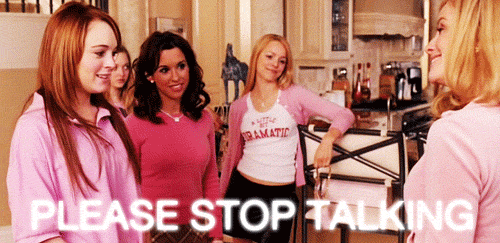 OK, we know it sounds contradictory, but it happens. This is the guy that every time you go on a date, he does the most, even if you're just going to Starbucks. He'll send you sappy messages about how beautiful you are and how he can't imagine being with anyone else. Maybe he's just being sweet, he is the nice guy after all. But then he starts talking into the future about houses, and marriage and KIDS?! No no, too soon. Now, it's time to dump him because he creeped you out, and he'll probably text you in a couple weeks to see "how you're doing."
3. The Jerk.
This is the guy who you'll end up dating for a while until you realize what an a**hole he was. He was amazing in the beginning, but then the relationship started to suck. He starts bailing on the Friday movie nights and starts ignoring your texts. He's probably just "with the boys", yeah OK. The day will come where you know you deserve better. This is the relationship that will teach you chicks before pricks, always.
4. The Temporary Guy.
You don't really see a future with this guy, and that's OK (for you at least). He's the guy that will never know much about you because you don't care enough to actually go on a date. You see each other from time to time to hook up, and you never have to call him. It's the best of both worlds while it lasts.
5. The Guy You Take Out Of The Friendzone.
You've been friends with this guy forever. You met either in high school or college and could talk for hours about anything. You realize that maybe you're blocking out a relationship that could be really great. Well, after a few weeks it just feels weird that you're dating one of your best friends. Say hello to one awkward breakup and an even more awkward friendship (if you can even get back to being friends again).
6. THE EX.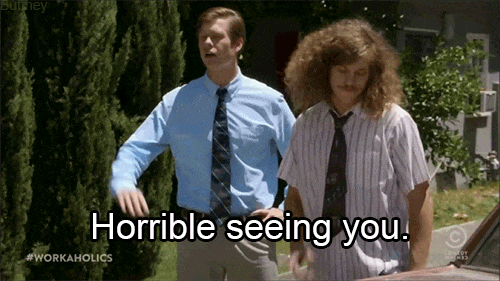 Classic, the ex-boyfriend. The guy you'll always go back to after getting your heart broken. He's probably "The Jerk" or "The Guy Who Is Way Too Nice", but either way you don't want to feel lonely for the time being. You think he's changed or whatever since you've been apart (he hasn't). This is always a bad idea, but we do it anyway. When will we ever take our best friend's advice and leave this "ex" alone?
7. The "Bad Boy".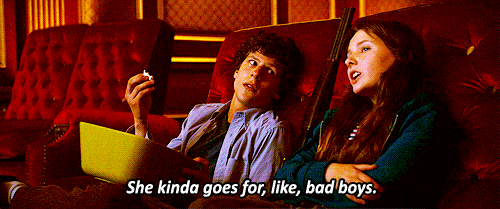 Oh, the bad boy, the one we all think we can change. For some reason, we're all attracted to the boy who keeps his life a secret. They love to take risks and find adventure and we love the masculinity about it. He effortlessly gets any girl he wants, and we think we're the girl who's gonna make him "fall in love." Wrong, the bad boy never falls in love, and when he does, he'll break your heart. Move on.
8. The Guy Who Got Away.
This is the guy we always regret losing when we look back on it. You should have ended up together long term, but a series of unfortunate events got in the way of it. You weren't ready to have a serious relationship, and the timing was off. You'll always wonder why something perfect couldn't work out.