Food is my number one. I'm known among friends to always have snacks on hand, and much of my tips from work are spent on food. Food's always been there for me. Combining this with my love for travel means that wherever I have traveled in the past, food has been a concern. What will the food be like? What are the places to eat? These are important considerations. So, here are eight dishes, from eight countries, that I would get on a plane just to try.
1. Pavlova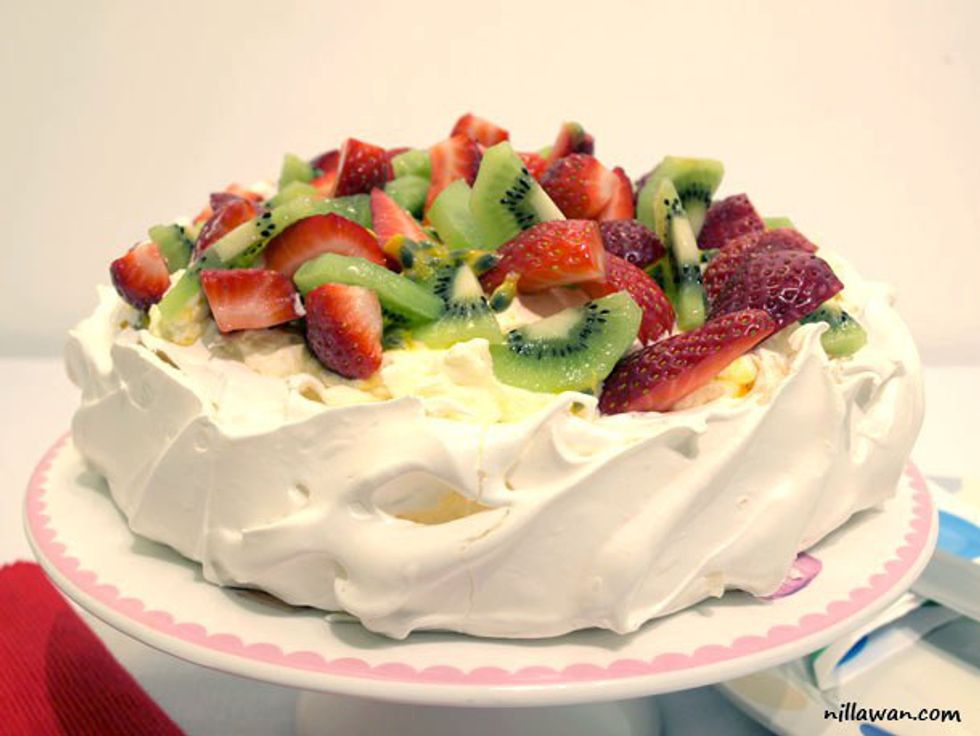 Pavlova is a meringue-based dessert typically served with fresh fruit. It's said to hail from Australia, so what better place to eat it than under the Australian sun? All I know is that it looks fluffy and delicious. I want at least three slices. The fruit makes it healthy, right? What does it matter when it comes to dessert, anyway? I mean,
look
at it. It's gorgeous.
2. Chicon Au Gratin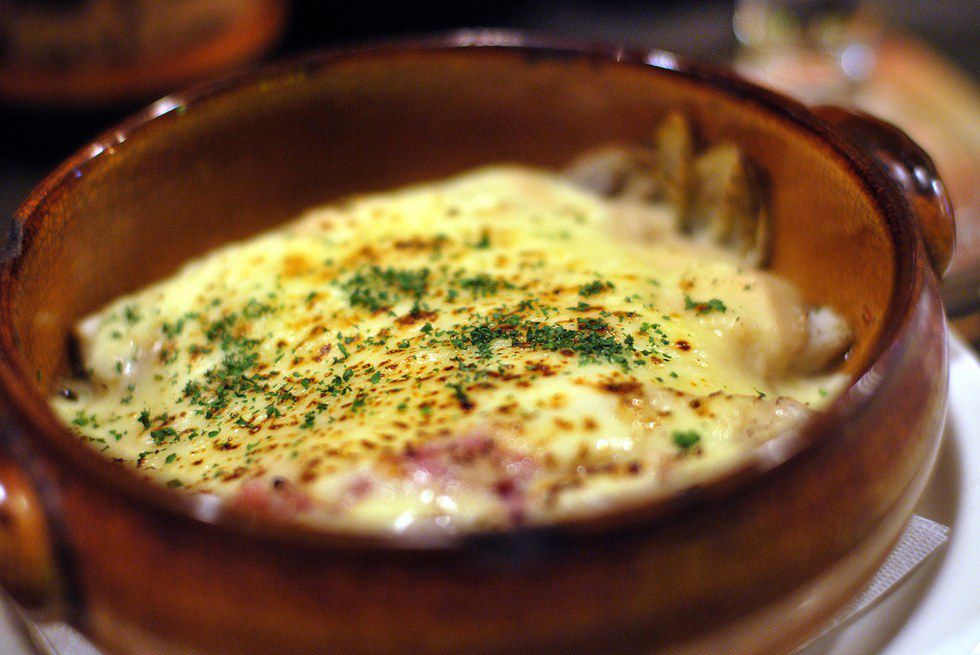 Cheese and potatoes. Read: Cheese. And. Potatoes. Sign me up, nothing else matters. But it gets better. Each piece of potato is snuggled up with ham and topped with a béchamel sauce, endives and melted cheese. It sounds heavenly. This dish comes from Belgium. I'm booking my tickets right now.
3. Pão de Queijo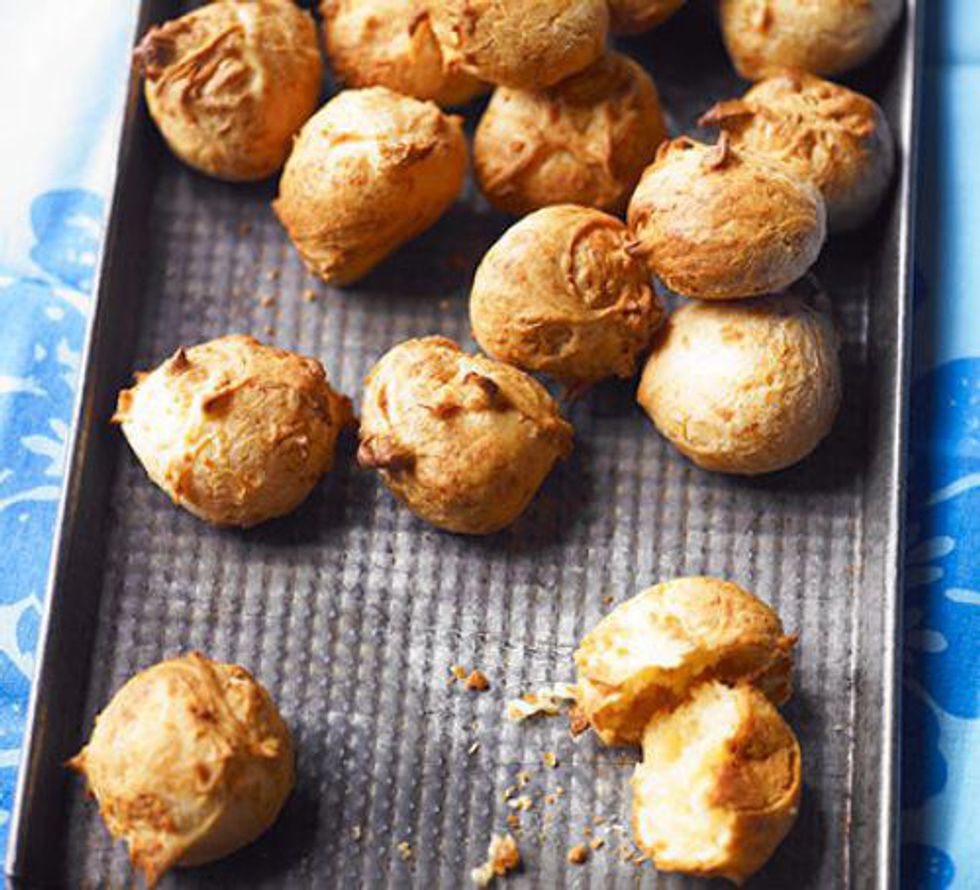 This one is bread and cheese. Cheese makes my soul happy. They are described to be light and fluffy bread with a cheese filling. Serve them warm and they're truly a masterpiece. I could probably snack on these all day and be satisfied. These lovely little bites come from Brazil. Brazil clearly knows how to handle food.
4. Scotch egg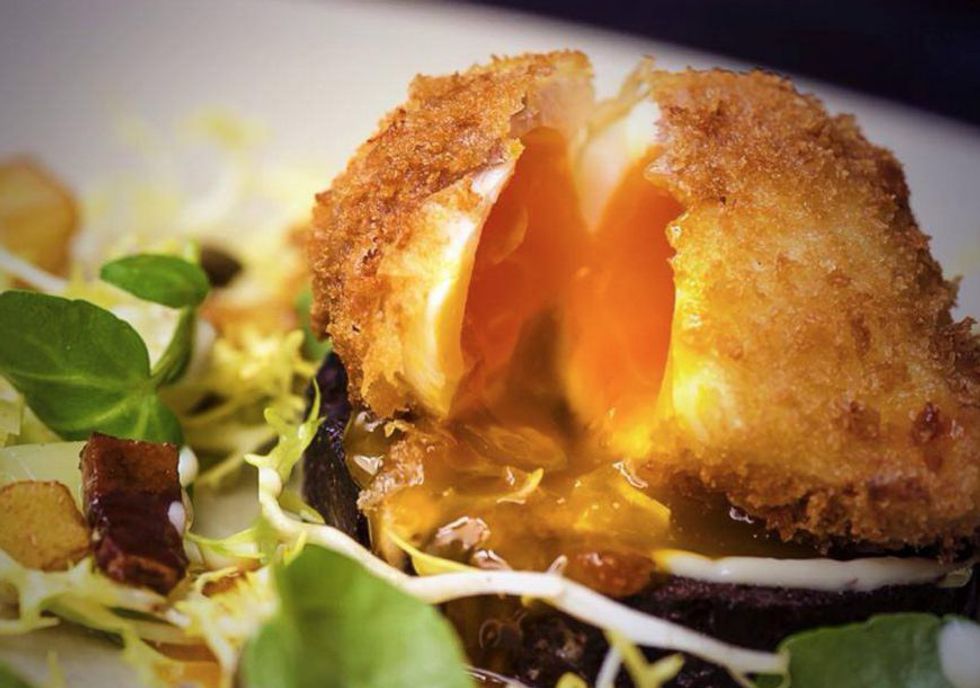 Eggs are great just as they are. But wrap them in meat, bread crumbs and then deep fry them? Genius! These beauties are said to come from London. Another reason to go back to England! They can also be found throughout the United Kingdom and the whole of Ireland. So there's my excuse to see Ireland! I'll be able to cross Dublin off my list.
5. Kartoffelpuffel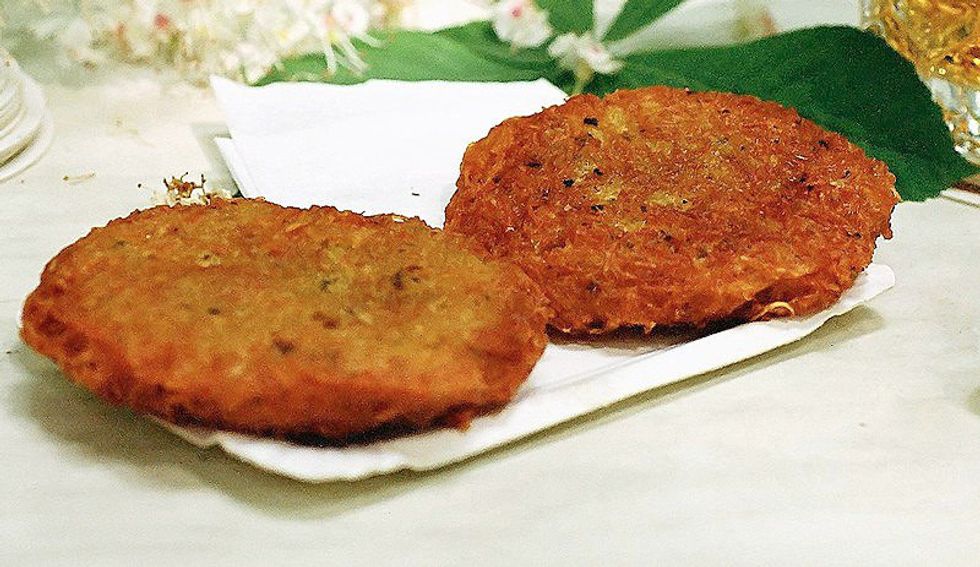 Okay, this dish is just plain fun to say. Most of the German language is. With a last name like Klingbeil, I really should be visiting Germany regardless. But this potato pancake really seals the deal. They're made of ground or grated potatoes, egg, flour, onion and seasonings and fried in a pan. They can be sides to savory dishes or eaten with fruit, applesauce or cinnamon sugar. Yes, please!


6. Onigiri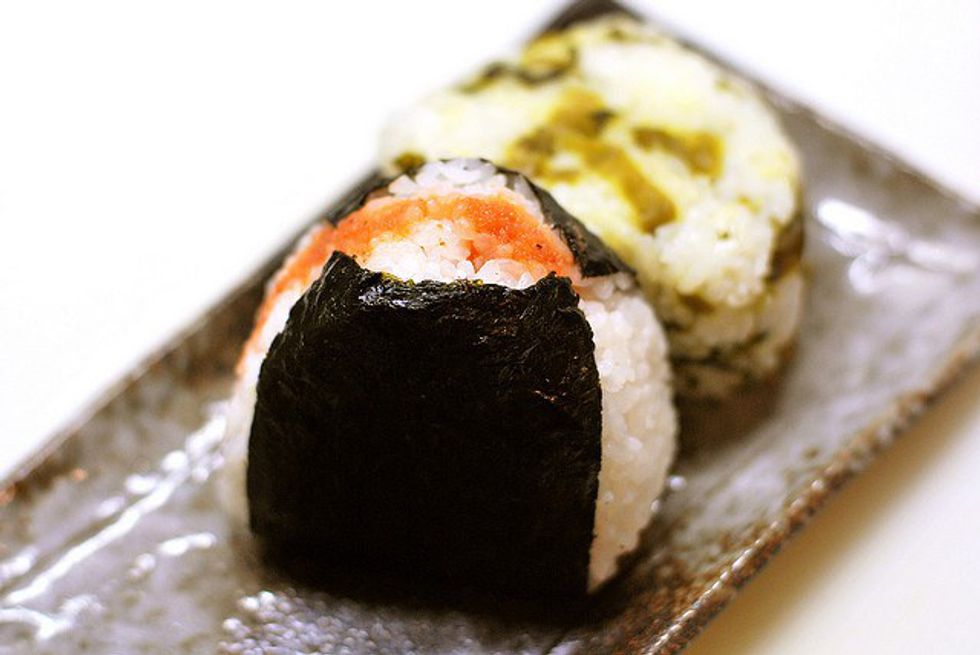 Originating in Japan, these rice balls are super cute. They consist of packed, salted and boiled rice, filled with things like dried plums, and wrapped in dried seaweed (nori). Onigiri can be a snack or part of a meal. They're extremely versatile and fairly easy to make. Props to Japan for these! They look delicious.
7. Afghans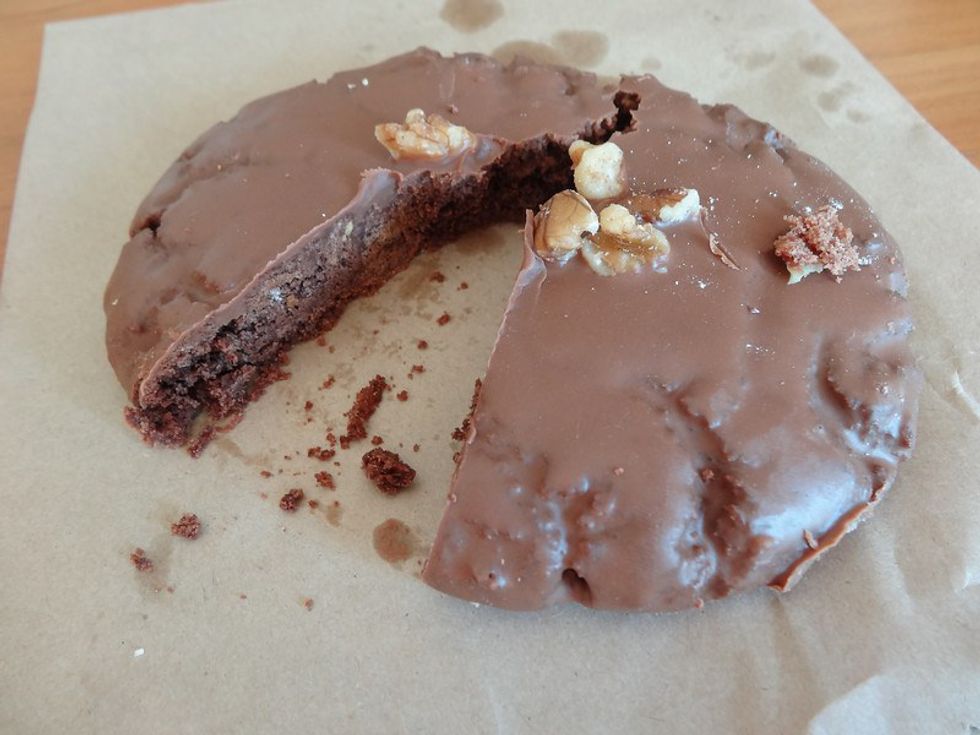 Afghans are pretty interesting desserts. They're chocolate, but are made with cornflakes mixed into the dough. They're topped with chocolate icing and a walnut. They are said to have a unique texture, and they're supposedly not extremely sweet. They come from New Zealand. I always knew there was a reason I wanted to visit New Zealand, and it's definitely these cookies.


8. Crema Catalana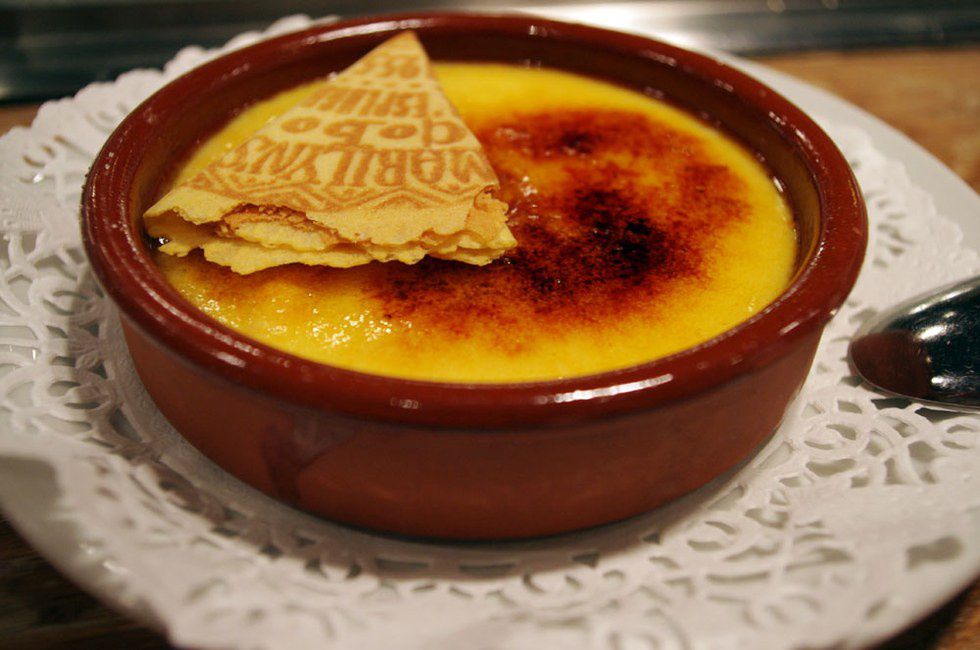 Another dessert! Crema Catalana might seem to be identical to crème brûlée, but it has some subtle differences. It has custard with lemon rind and cinnamon, not vanilla, and it is served cold. Refreshing! This one comes from Spain, which is a country that's already on my travel bucket list. I'm definitely visiting now. Food is always a good reason to travel.