Needless to say, college life is stressful. Even more so when you're a freshman still trying to find your place and figure out how to be a semi-functioning adult. I, for instance, just did laundry today and I felt like I had climbed a hundred mountains. But there's lots of ways to handle stress and anxiety. The trick is finding what works best for you. Here are a few of my go-to's when I feel like life is barreling down on me.
1. Go for a walk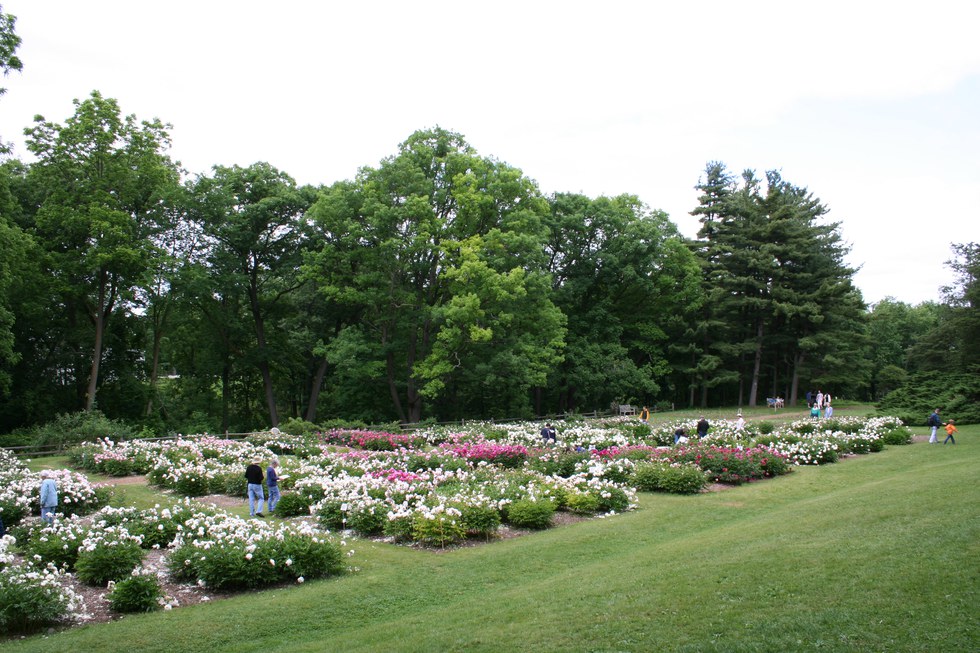 Hands down the best way to relax and regain your composure after, or during, a difficult day is taking a walk outdoors. It's a similar concept to working out; the movement releases endorphins, gives your lungs and your heart a chance to reset and focus on the movement, but it's not as high-stress as running or lifting at the gym. Breathing that fresh air and just giving yourself a change of setting refreshes your brain and gives it time to engage in something other than what's bothering you. And while you're walking, you have the time and capacity to develop a plan of attack.
(If you're in AA, the Arb is 100% the most beautiful place to take your refreshing walk on campus.)
2. Meditate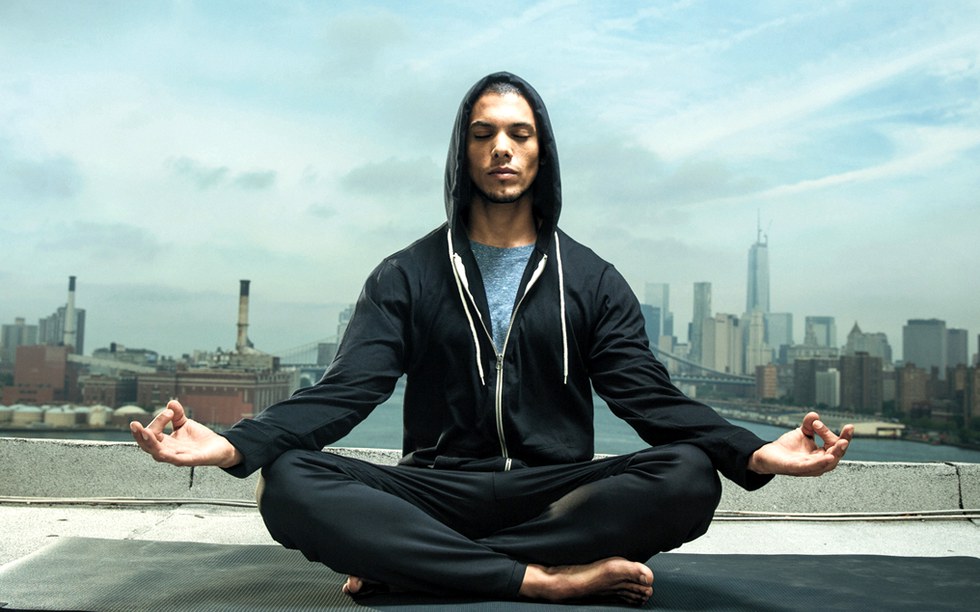 Meditation doesn't have to look as aesthetic as this, I promise. It's as simple as finding a relatively quiet place, closing your eyes and focusing only on your breathing. Try your hardest not to think about anything, to just breath in and out. Picture a floating orb that gets bigger as you inhale and smaller as you exhale. This has a really calming effect when you're anxious. You're forced to relax and reset, and it brings your heart rate down so you can think more clearly.

3. Just breathe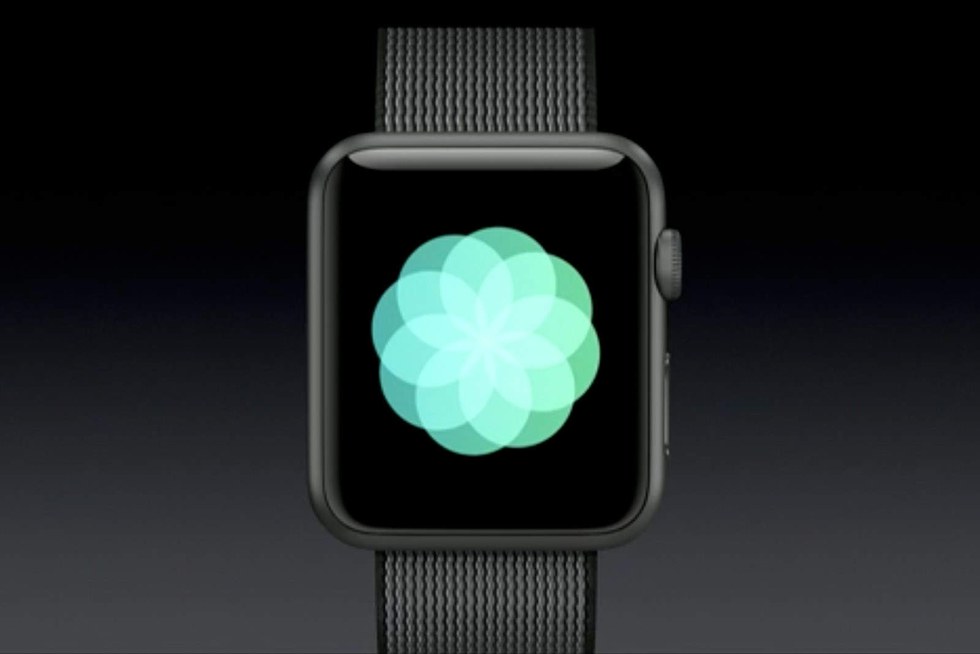 Sometimes, finding a place to meditate isn't always feasible. But you can always stop where you are and breathe. Apple's breathe function on the iWatch sends you reminders throughout the day to complete a breathe session, calling it mindful minutes. If you just stop for one minute, and focus on breathing no matter what's around you, it has the same effect as meditating. It clears your mind and makes you feel so much calmer.
4. Take a shower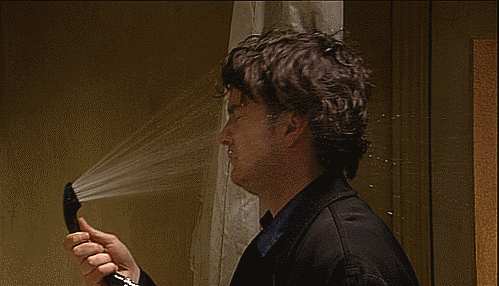 I feel like showers are the most perfect solution to all and any problems. Stressed? Take a shower. Angry? Take a shower. Writer's block? Take a shower. Sad? Take a shower. Showers are perfect, because as the water beats down on you and as you massage your hair or your body, you're relaxing your muscles and letting your blood flow. It wakes you up and something about being clean makes you feel more ready to take on the challenge.
5. Write in a journal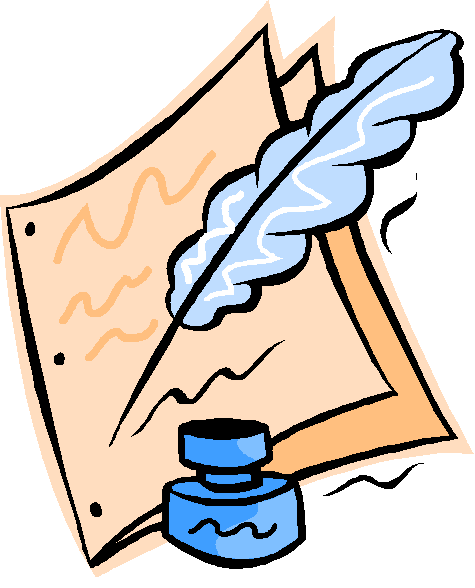 We write to find out what we think. Writing is one of the best ways to be mindful of yourself and your feelings and thoughts. Whenever I'm feeling anxious and can't quite pinpoint why, I write. I describe what I'm feeling, and what things are going on in my life at that moment that could be stressing me out. I make a list of all those things, and try to detail what about each thing is bothering me. But, the most important step is that I go back and write about possible solutions or just words of encouragement about each issue. It's usually incredibly effective. It might seem cheesy, but logically going each of your stressors and taking the time to understand why they're bothering you and how you can go about solving it-- it actually makes a big difference.
6. Watch some television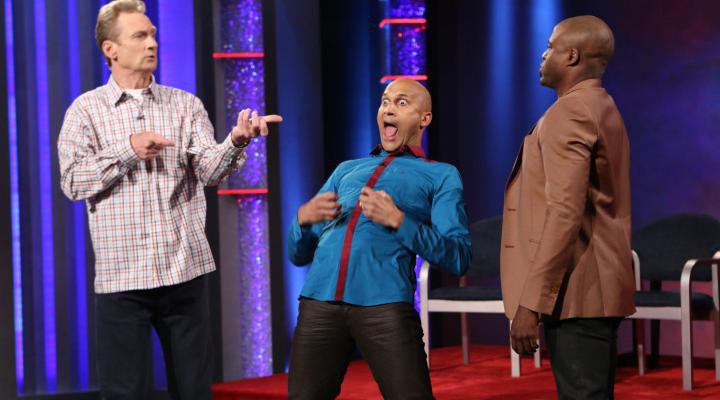 Distractions aren't all bad. If it's taking your mind off of your anxiety attack, it could actually be quite helpful. Watch whatever you love, but preferably something funny. Comedy and laughing reminds you to take it easy and that life doesn't have to be so serious all the time. Try to relax and unwind your tension. Don't watch a drama or thriller or horror movie, because that'll just stress you out more, most likely.
7. Turn it off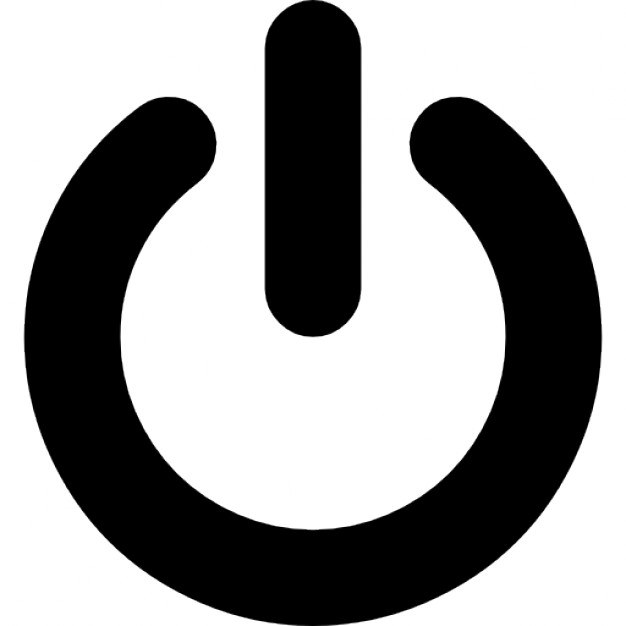 When you can, turn everything off. Zip up your backpack, put your phone on do not disturb, shut down your laptop, and just take a night in. Personal days are incredibly important to your mental health. You cannot be "on" all the time. It just doesn't work that way. And no one expects you to be. No deadline or due date is more important that your mental health and sanity. So, when you can afford it, or when you just really need it, take a day off for yourself. Keeping yourself disengaged from the constant buzz of media, even if it's just for a few hours, provides such a fresh perspective, and a much more positive one at that.

Above all, remember that you are strong and that you can and will get through this. You can do it. If you need more assistance, ask. Always ask for help, never suffer in silence.
For UMich students, consider visiting Counseling and Pyschological Services (CAPS) located in the Michigan Union at the top floor. They have wonderful resources to help you relax, recover, and get help if you need it.