Now that I've been an adult for a full two years, I have some concerns I would like to discuss about certain things I was never told I needed to know in order to succeed in adulthood. No one decided it was important for me to know all of these life or death things, so I've had to learn them all on my own in fear and confusion.
1. Horrifying taxes.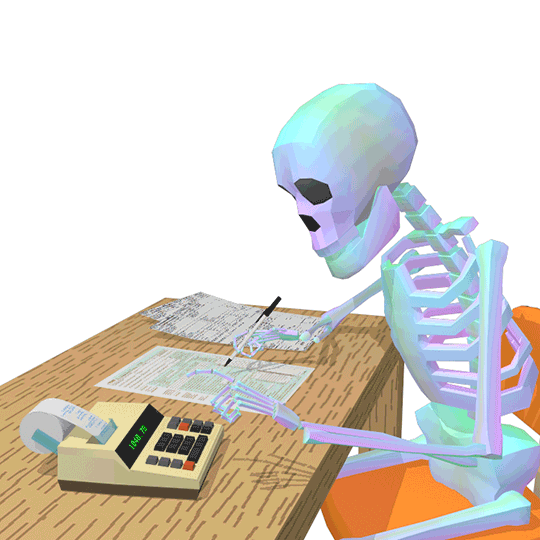 Yes, you knew I'd have to mention the hellish tradition known as 'taxes' that all of us eventually are forced to deal with. I really wish someone taught my class in school about how to prepare for and do my taxes every year because right now I'm just relying on my mom to inform me and help me with it. It'd be super cool if I could have been independent and have done all of my taxes and returns on my own, but I guess the world wants young adults to have to suffer and become dependent on others in order to succeed at normal adult things.
2. The "high school mentality" will always haunt you.

No matter where you go or what you do, high school mentality people will follow you. And don't think you're not a little bit a part of the high school mentality because everyone still has it. I know adults, almost forty years old, who are still more similar to a girl I used to be friends with in high school than what we would expect adults to act like.
It's really sad that everyone during my entire childhood (basically 5 years old to eighteen) told me that I had to grow up because being an adult is harder than being a kid and you have to be responsible and mature – this is all a lie. Many adults still act like high schoolers in that they are gossipers, immature, unintelligent, and irresponsible.
3. The truth about credit scores.

Okay, so in order to basically get a car, house, loans, etc., people (likely around eighteen to twenty) need to get credit cards in order to build good credit for their future. Little do they tell you, opening a credit card lowers your credit score.
Being accepted for a credit card lowers your credit score. Getting accepted for a credit card lowers your credit score. Having your credit score checked lowers your credit score. Existing in this world basically lowers your credit score. So, how am I supposed to get good credit with this seemingly annoying trend?
4. Rent is expensive.

Remember when you thought after you graduated high school you would be able to get a job, get a house, and live independently and happy? Well, throw all of that craziness out the window because that probably can't happen until after college, or even a few years more!
Renting houses is too expensive if you have no bachelor's degree and don't work about eighty hours a week until you go insane. Renting apartments is not even cheaper anymore. It's basically not worth it to rent and live anywhere. In the end, it isn't even worth it to live past eighteen if you can't afford to live life.
5. Once you have a job... you work until you die.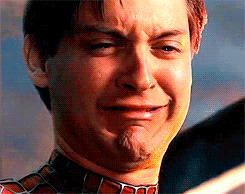 Don't think about the fact that once you get your first job as a full-grown adult you will never not have a job as long as you want to live your life. Yep. Your life is basically over if you're employed after being eighteen years old because you can't afford anything if you decide to quit and be unemployed during or after your college years.
Congrats on that job that will allow you to afford basic things such as food, bills, and a place to live! You'll be working yourself to death until your body hits that cold, dirty grave! Enjoy!
6. My life will not go as planned.

Thinking about graduating college at twenty-one, having a career right out of college, getting your own house, getting married and starting a family all before you hit that ripe age of thirty? Well, that won't happen! You probably won't achieve any of your important goals in the time you allotted for them because life is not a fairytale and planning out your adult life is a waste of time that you could be spending looking for a decent career that can pay the bills.
7. Saving money is next to impossible.

Got a job? Got that nice paycheck after working over time? Well say good-bye because all of that has to go towards bills such as a car payment, student loans, card payments, and insurance that is basically taking all of your money without giving you anything in return! Aw, is your savings account empty but you income during tax season is high?
That's because bills suck up all of your paychecks so that saving money is basically impossible. This is why it is super important to have a job before your eighteen so you can save up something for emergencies. This is something no one ever told me.
---
Imagine a world where everyone was actually prepared for being an adult before they actually turned eighteen years old. It would be a much more relaxed place and probably filled with less depressed or suicidal young people.