Businesswoman and YouTube sensation Jaclyn Hill has quickly climbed the ranks of "beauty guru's" success. With over three million subscribers on her YouTube channel and close to the same on Instagram, Jaclyn has quite the following of mostly girls and young women. She began with the goal of teaching people how to do their makeup, filming herself creating dramatic eye shadow and doing perfectly winged eyeliner. However, her brand and message has developed into so much more. She is a role model for her viewers and women (and men) of all ages. While we are more makeup savvy because of Jaclyn, she has selflessly taught us so much more.
1. Nobody is perfect.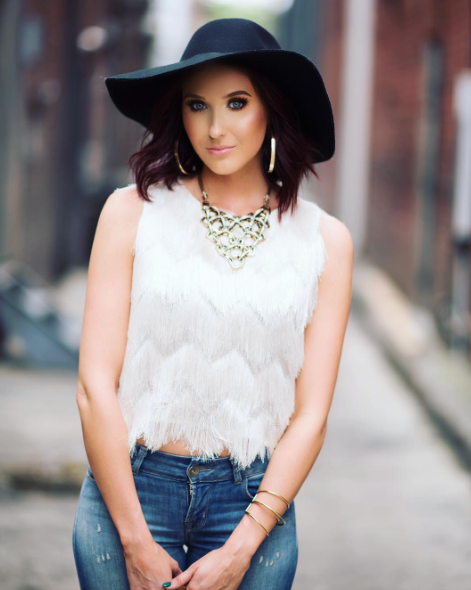 She is flooded with comments daily from people who barely know her, telling her how perfect she is and how it must be nice to live such a good life. However, Jaclyn continuously reminds us that what you see on the surface is not always what is actually going on. She has confronted this in videos, explaining that she struggles just like everybody else. She has given us insight into her past, explaining the issues her and her family faced regarding her parents' divorce and has always been extremely open about her daily battle with anxiety. She has never claimed to be perfect and encourages her viewers to own their imperfections.
2. Treat People Like People.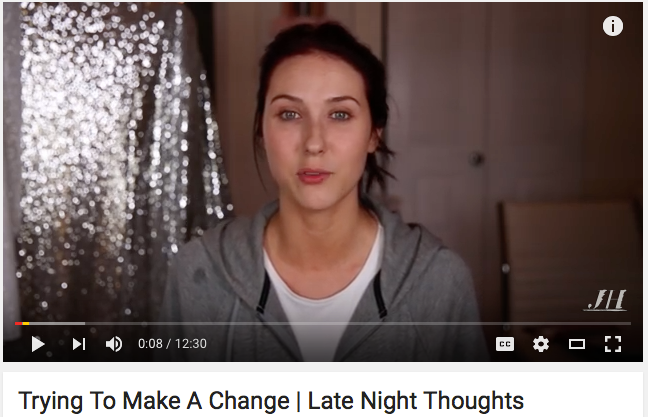 With such a large following, the comment section in Jaclyn's posts can quickly turn nasty. Whether people are defending her from a hate comment or posting negativity themselves, Jaclyn has made it a point to let her followers know that it is not okay to do so on her platform. Furthermore, she encourages everyone to realize that whether they are talking to her or another viewer, the face behind the computer screen still belongs to a human being. She doesn't tolerate the disrespect on her channel and proves to us why respecting each other as human beings is so important.
3. Always Keep It Real.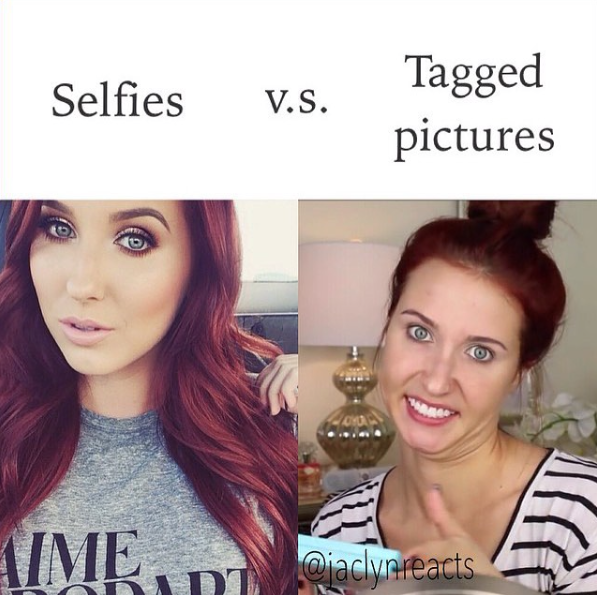 Jaclyn has kept it real on her channel since day one. With her dramatic success, one would suspect she's a sell-out. However, this is completely untrue. She has never endorsed a product she didn't actually like, has never made recommendations to her viewers that she didn't support, and hasn't changed her beliefs since her first subscriber. She prides herself on how real she keeps it. It is truly inspiring to see someone unchanged by fame. If she can do it, we can do it.
4. You'll Know True Love When You Find It.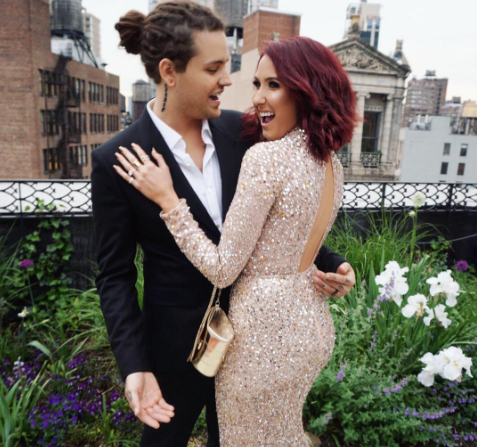 Jaclyn and her husband Jon are real life #RelationshipGoals. Married young, they defied the odds and remained together through many struggles. They love each other so much and support each other with all of their endeavors. However, Jaclyn knows this is not the case for all of her viewers and doesn't want them to be discouraged if their relationships with their high school sweethearts didn't work out. She explains, at length, that she had a dysfunctional relationship in the past. Knowing someone like her went through that and still found love is encouraging to all of her viewers.
5. The Importance of Friendship.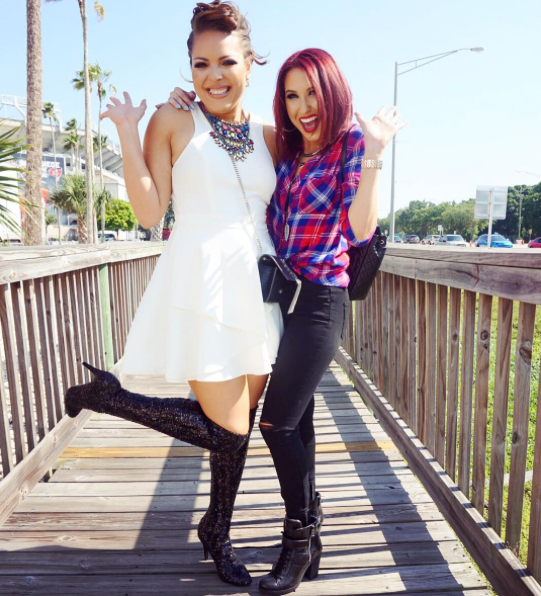 Jaclyn somehow manages to balance work, YouTube, a husband and a social life. For some of us, that would cause our friendships to be put on the back-burner. However, Jaclyn has a core group of friends that she makes sure to spend time with. As shown on her Snapchat, they're always dancing around to Beyonce or jetting off to a launch event. Jaclyn has explained time and time again that she owes a lot of her success to the support and love that she receives from her friends (and family, of course) and notes that she could not possibly do as much as she does without them. There's nothing that a glass of wine and a dance party in your pj's with your best friend can't fix.
6. Hard Times Don't Last.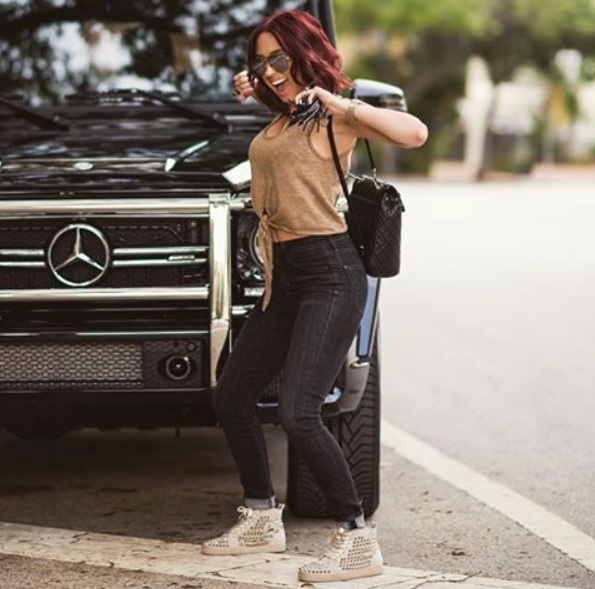 With all of her success, it is easy for some to overlook where she started. She isn't shy about her beginning, and tells her story to inspire others who may be going through a difficult time. She recalls not being able to afford lunch when she was working at MAC and when her and Jon would light candles because they couldn't pay their bills. Now, she and Jon live a life they couldn't have even imagined. She reminds us all that tough times don't last, but tough people do.
7. Dreams Really Do Come True.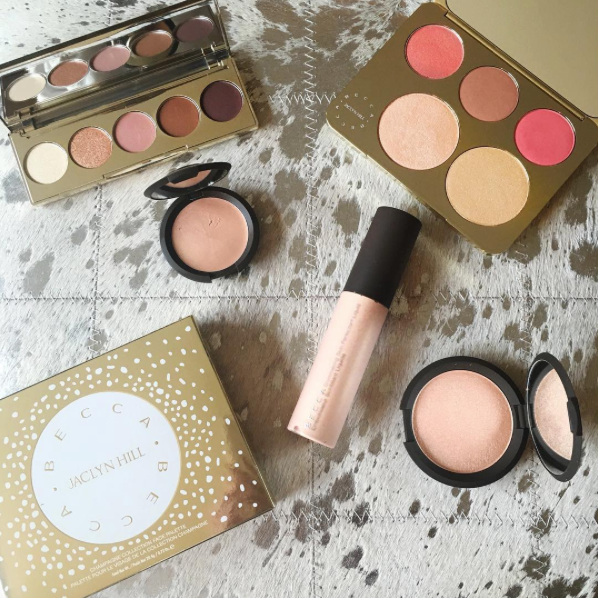 She coined this as her most-used cliché phrase in one of her recent videos, but her life proves it true. Jaclyn went from a young aspiring makeup artist to a YouTube sensation with millions of followers. Her collaboration with Becca Cosmetics has earned her a permanent spot in Sephora stores across the world. And, rumor has it, she has a makeup line launching in 2017. Her span of influence is larger than she could have ever imagined years ago, and is an inspiration to men and women everywhere.
A girl with a dream turned into a woman with an empire. Thank you for being you, Jaclyn!