Super Bowl LII was one of the most exhilarating games in football history. As a Philly fan, I woke up this morning feeling great about the game — I cannot wait to celebrate at the parade with a team that worked hard all season and were able to give fans what some have been waiting for their whole lives. The game had several jaw-dropping moments — here are the top 7 in my opinion.
1. Nick Foles Touchdown Catch.
It was well thought out and perfectly executed. It was a 1-yard throw, that the Patriots didn't even see coming. Along with being absolutely beautiful to watch, it certainly helped him win the Super Bowl MVP title.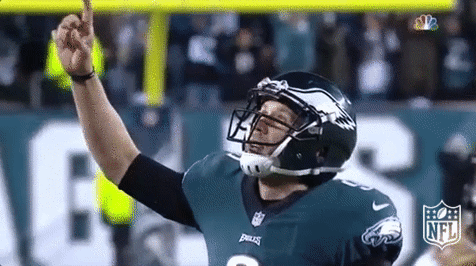 2. Alshon Jefferey's Touchdown Catch.
A beautiful throw, high jumps, and a catch — what could be better? It was amazing to watch. Jefferey helped the Eagles get a lead over the Patriots, and it just kept the game going.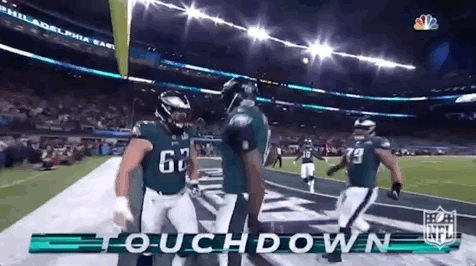 3. That 26 second NBC Blackout.
I was nervous and screaming and I know you were too. NBC announced that it was "equipment failure," and regardless of why it happened — it caused a lot of stress and probably a lot of money.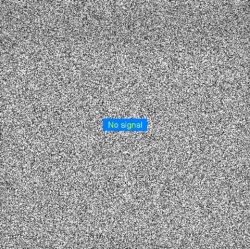 4. Tom Brady's missed Catch.
OK, so although I was cheering when this happened, I was also shocked and disappointed for him. It was a routine catch he had probably done and practiced a million times — granted this one meant a lot more than all of those other times, but the mistake might have cost him the game. It didn't make it any better that every break the network took they made him missing the ball the image people saw, until Foles catch when they started showing both as a comparison.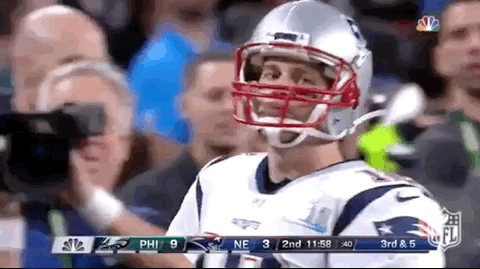 5. Pink's National Anthem Performance.
I loved it and I love her — but you could tell she was struggling. She was not feeling well, she got the flu from her children and she still went out and tried her best. I don't know what she spit out before she sang, but I know that I would like to see her do it again when she is feeling better.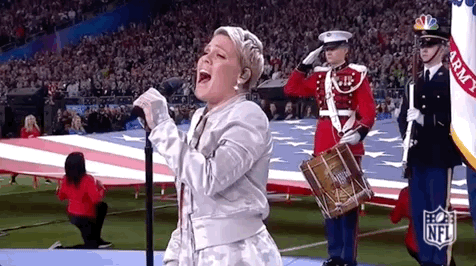 6. Justin Timberlake's Halftime Show.
I don't know what I expected, but I don't think it was that. The dance he did with the microphone was really cool, but I don't think it was a big enough performance to match up with the ones in the past few years or the intensity of this game. I understand he had to play it safe considering his last appearance at the game, but I wish he would've done something big and exciting.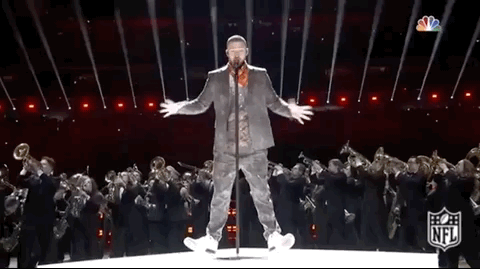 7. No one Kneeled.
Whether or not you are for it or against it, not one person kneeled during the anthem. It was a nice change to see everyone in solidarity instead of in mixed emotions. It may not seem as important as it is, but this country needs some change — and hopefully, this game is going to start a domino effect. We may not all agree on whether or not it's appropriate to kneel or stand, but I think we can all agree that it is OUR country and if we aren't together it will fall apart.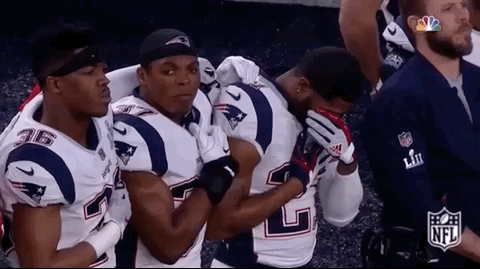 Super Bowl LII was one for the record books — the Eagles won their first Super Bowl in Franchise history, The Pats vs. Eagles rematch that was in the making for 13 years was relived, a backup quarterback brought a national championship home, and Bud Light has to supply the city of brotherly love with free beer along the parade route. This game is one I am incredibly excited to share with my children someday, thanks to the Eagles for giving us something to celebrate!