2015 brought some absolutely legendary jams. I'm talking songs like "Sorry," "Hotline Bling," and literally everything on the new Disclosure album. But it's almost the end of the year, and there are several songs I've heard more than my own name these past 12 months. Radio stations, DJs, and Spotify's discover playlists are really what ruined them, along with their mainly bad lyrics and annoying beats. Let's all join together and pray that all of these songs are left behind in 2015. And let's pray for a new Frank Ocean album, too, while we're at it.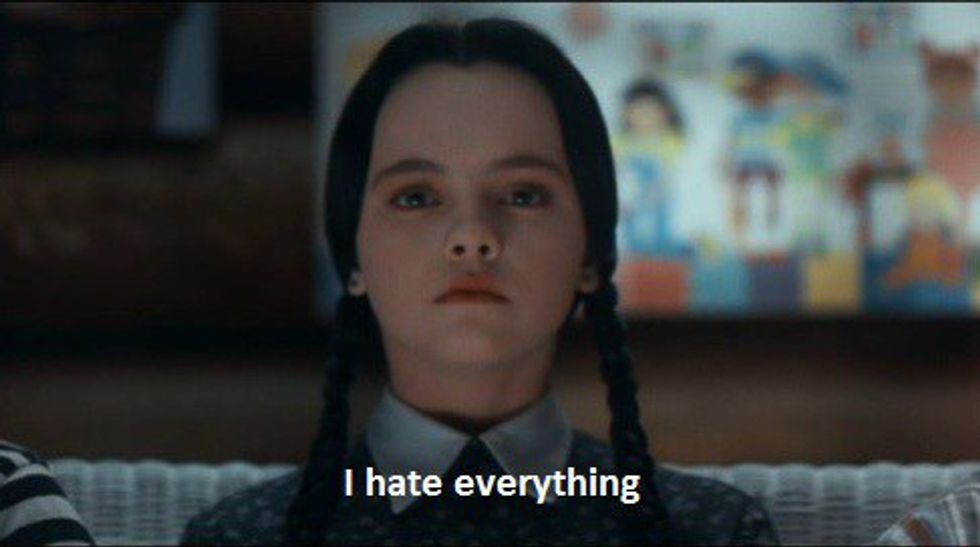 "Watch Me (Whip/Nae Nae)"
This song should have died a long time ago. I don't know why, but DJs always think it's a great idea to play this when the dance floor is absolutely packed. And then everyone tries to "whip" and "nae nae" even though there's barely enough room to breathe. Then, all of a sudden, it becomes the worst thing to ever experience in the history of the world.
"Shut Up and Dance"
I love Walk the Moon, and I was so excited when I heard this song for the first time. But now that I've heard it approximately 1,827,924 times, the opening beat alone makes me throw up a little bit in the back of my mouth.
"Downtown"
This. Song. Is. The. Worst. I don't even have anything else to say other than I hate it, it's terrible, and I never want to hear it again.
"See You Again"
I feel so guilty putting this on here because this song and I were once in a torrid love affair. I played it basically on repeat for the better part of a month, and then the radio ruined it.
"Hit the Quan"
No. Just no. There is only one good choreographed song on this planet, and it is "Crank That" by Soulja Boy.
"Cool for the Summer"
This song is not cool for the summer, winter, spring, or fall. The whole "don't tell your mother" thing is just really weird.
"I Really Like You"
I really, really, really, really, really don't like this song. The only cool thing about this song is that Tom Hanks is in the music video.